Yamaha first showed us the Tenere 700 in 2016 (called the T7 concept back then). Like all off-road prototypes, it drew a lot of its hardware and design from Dakar bred race machines. It featured a narrow frame, very tall suspension, and ergonomics designed to make mucking around comfortable. And two years later, we finally have a production version.
The Tenere 700 in final form looks remarkably similar to the prototypes, which is a very pleasant surprise. It has been barely watered down at all. It still gets that striking four-LED headlight unit. It still gets a narrow frame, and a long seat. And it still gets an instrument cluster based around utility (Yamaha says it has been designed to accommodate aftermarket GPS units and roadbooks). The prototype had the suspension nicked off a WR450, which gave it a seat height of 990mm, but the production version is lowered to 879mm. Still tall, but you won't need a ladder to get on anymore. Ground clearance is a towering 240mm, which is smidge under the 250mm of the BMW F850GS, but again, more than enough. The suspension is of course fully adjustable, with 210mm of travel on the front and 200mm on the rear, which is up there with the best in the business. And to ensure it has the boots to walk the talk, Yamaha has slapped a 21-inch wheel up front and an 18-inch on the rear, to ensure you have all the off-road rubber options you want.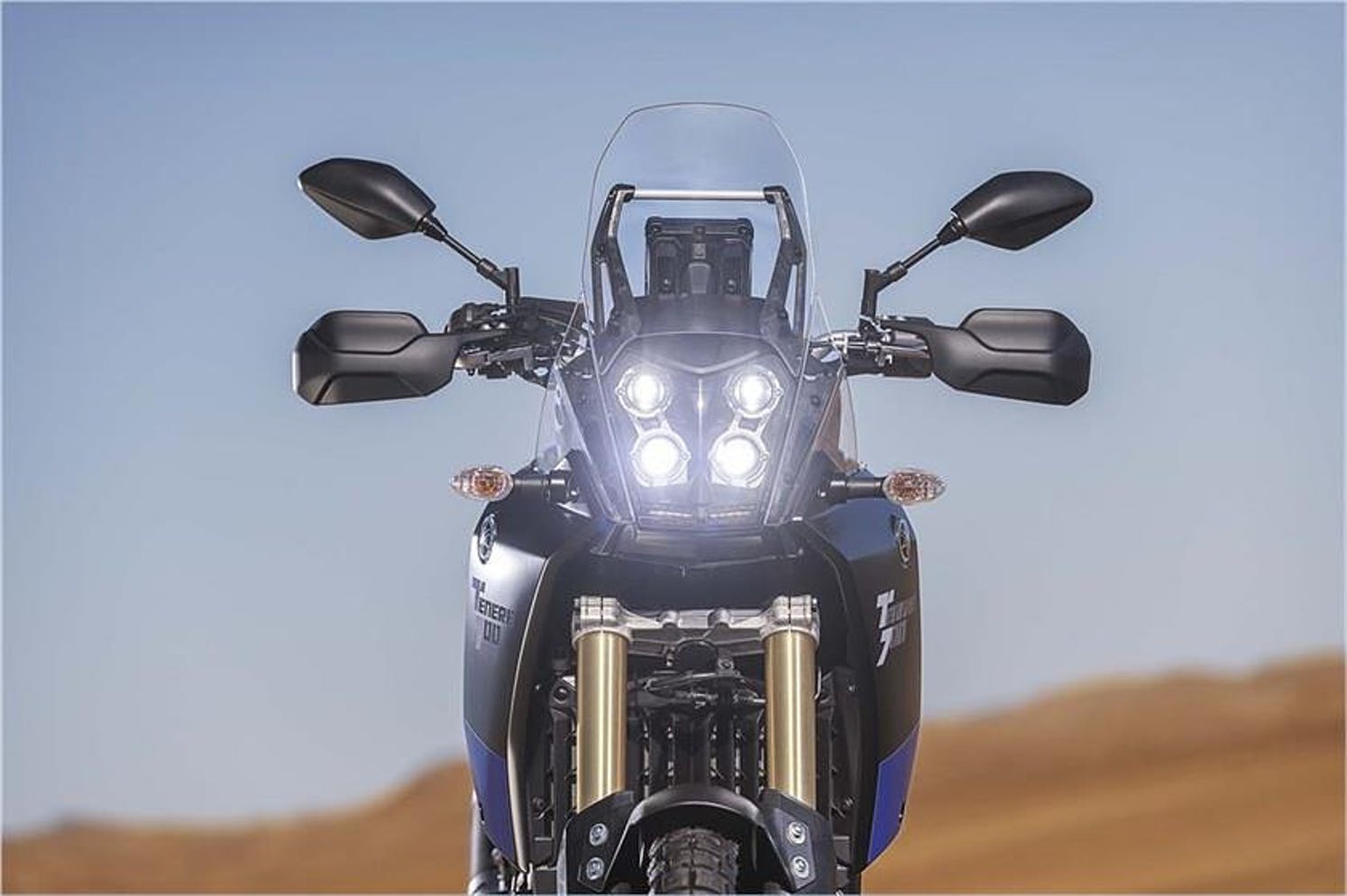 The engine is the 689cc parallel-twin unit from the MT-07, and should be punchy enough for all those off-road shenanigans, and Yamaha says the 16-litre tank will provide a 350km range. The only electronic aids are ABS, which will be switchable. No mention on an off-road ABS mode though.
So in terms of electronics, it is sparse. The new 790 ADV from KTM and the BMW F850GS are both loaded to the gills compared to this, but both of those are heavy and cumbersome to really ride hard off-road. The Tenere 700 on the other hand comes in at a smidge over 200kg, full fuelled. Now that is measly compared to the other two. Put that together with a no-frills, bare bones, narrow bike that really does look like a Dakar machine for lesser mortals, and the Yamaha can suddenly jump to the top of the lust-list of dirt lovers.
But….
Yamaha confirms this is a production ready bike, that will go into production in 2020. Which means the earliest we will see it in the real world is toward the end of 2020 or even 2021. That is 2-3 years from now, and we can't understand why the delay for a production ready motorcycle. A lot can change in that much time. Obviously, it has lost the race to the KTM 790 ADV for dominance in this segment. Technology will take a huge leap forward in that time, and while it is highly unlikely anyone will put off a purchase decision for another 2-years, will this current version even be relevant then for new customers? Will the 698cc motor need to be updated to keep up with competition? Will emission norms force another change? Will electronics needs to catch up? Is this then a production version that will actually make it to production in 2-years or will it need to be re-updated to keep up? And will that push the dates even further?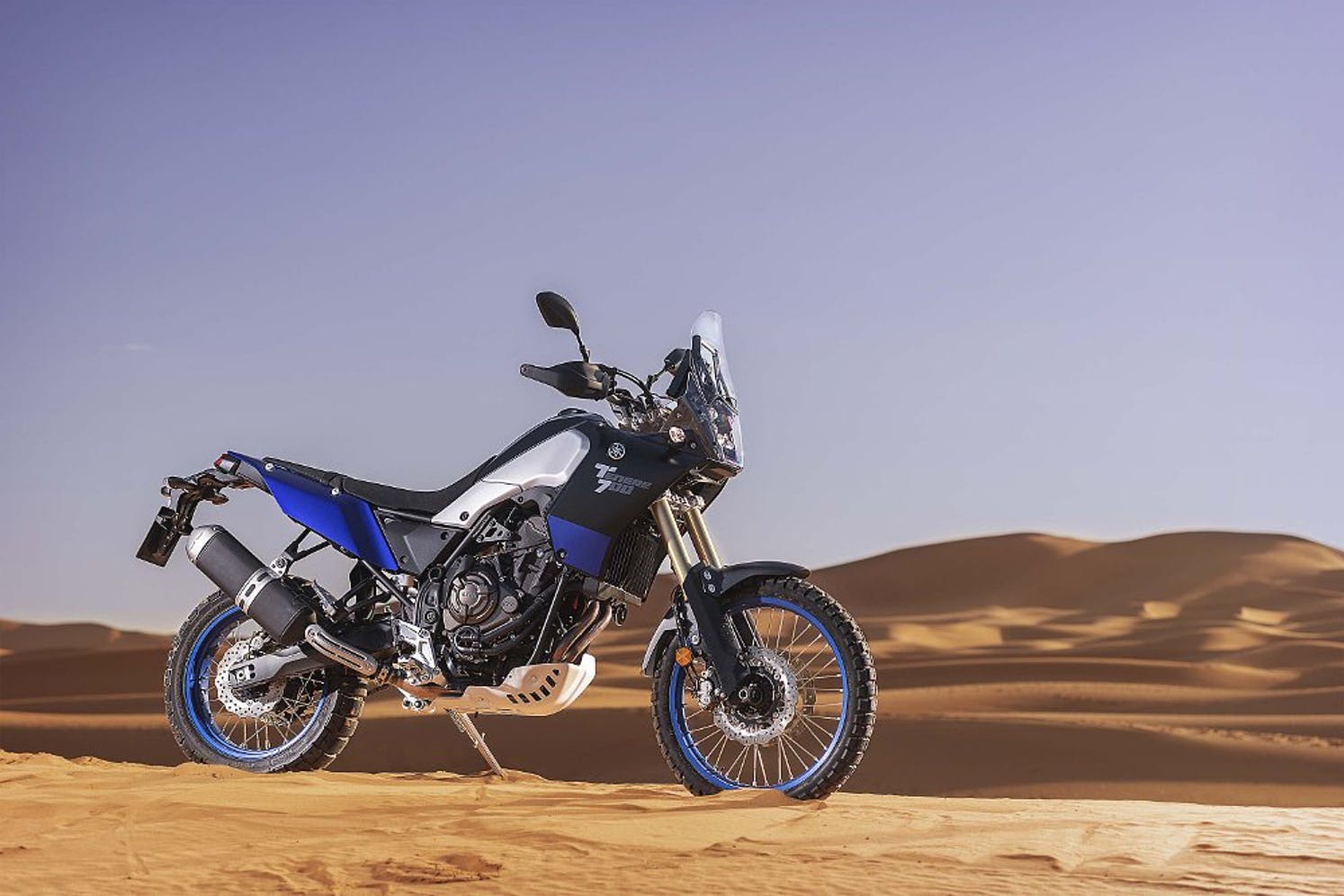 So many questions, and no really answers. The Tenere 700 is a fantastic proposition. In a world where adventure bikes are getting larger, bulkier and more cumbersome, we get a bike that does the only thing riders want to do- have a ball in the dirt without having to look like The Rock to do it. And yet, a proposition is all it remains.