The Pangale V4 R came as a surprise. Everyone expected a more hardcore, track focussed variant of the V4 to come along, but this quickly? No way. And did we expect Ducati to reduce capacity to 998cc? Absolutely not. But it has done it, and managed to make it faster, lighter and cooler than the standard variants, while still keeping it road legal. Now that is something to boast about.
Let's start with the downsized engine. Well, Ducati wanted to race the V4 R in the World Superbike championship, and regulations dictate bikes must be under a 1000cc to be eligible. Don't worry, though, it makes 221bhp at 15,250rpm straight out of the box. We think that is plenty. Add the optional full-system exhaust from Akrapovic and that number goes up to 234bhp at 15,500rpm. In a bike that weighs in at 193kg. This makes it the most powerful Ducati street bike ever made, and more power than Casey Stoner had in his MotoGP bike when he beat Rossi to the title in 2007.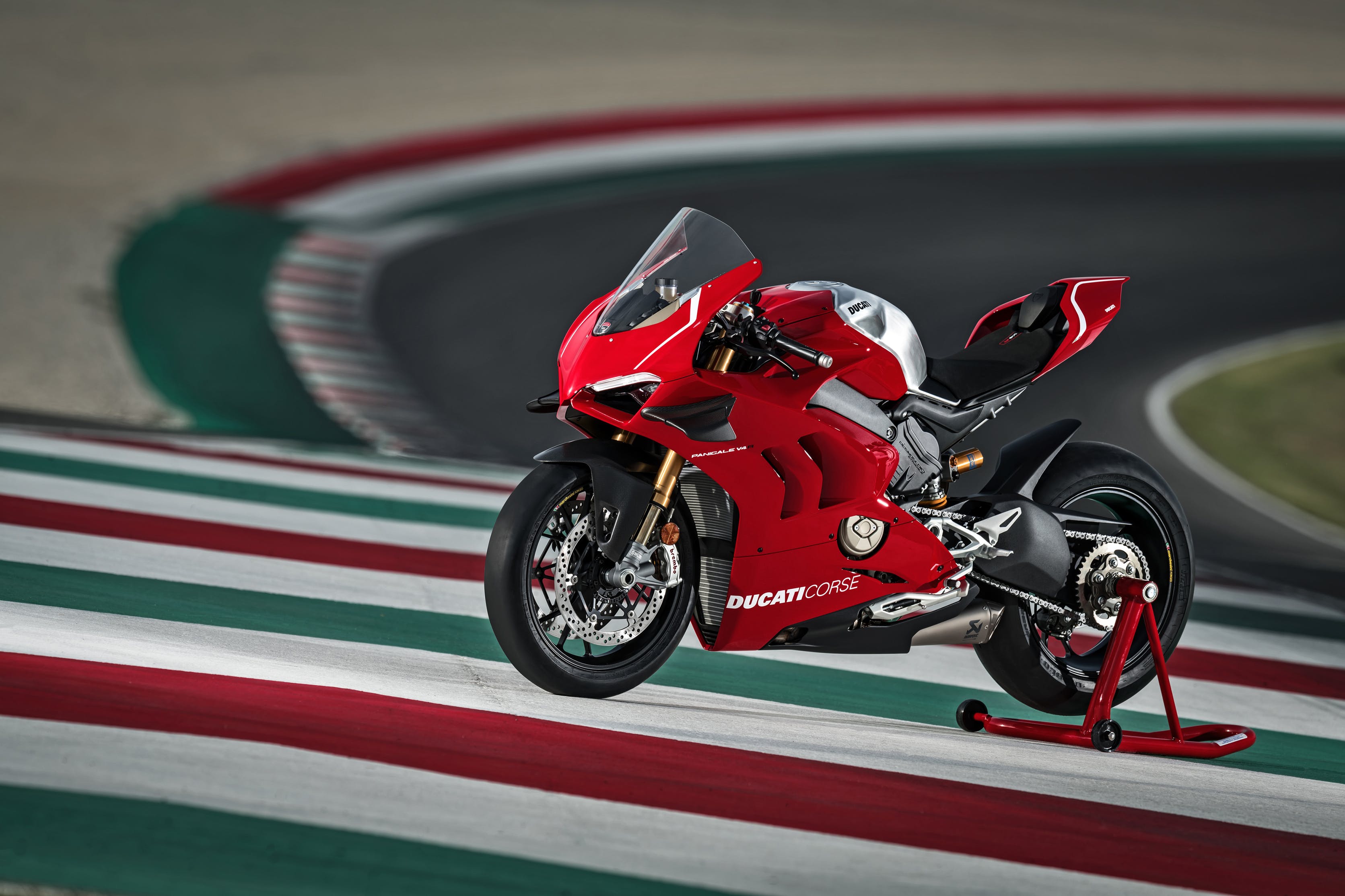 The racetrack is the natural environment for the Panigale V4 R, which is why it gets a brilliant aerodynamics package to keep that front wheel down, keep the bike stable under braking and maximise traction. The carbon fibre wings are modelled after Andrea Dovizioso's 2016 MotoGP bike, which were more effective than the current ones allowed in MotoGP. The fairing has also been redesigned and made wider to reduce drag and the slits on the side improve airflow and move heat away from the engine and rider more effectively. It naturally gets race spec Ohlins suspension and Brembo brakes, and an adjustable swingarm pivot. Everything is designed to make this a more potent track weapon, and to ensure those lap times keep dropping. So if you still can't go fast on this, then God himself can't help you.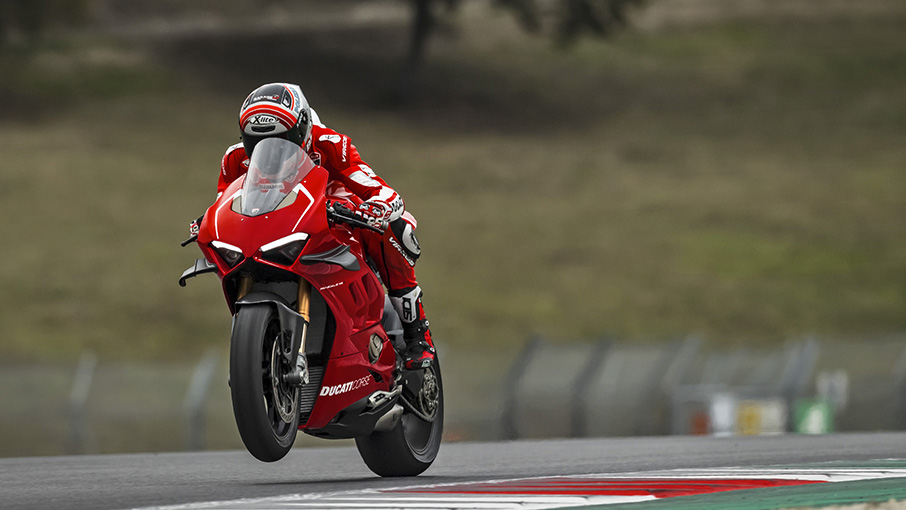 Ducati is yet to announce pricing and availability, but don't expect it to be cheap. It might even come out in limited numbers. But with the technology and exclusivity on offer here, we don't suspect Ducati will have a hard time getting these off showroom floors.
Us? We'd be happy to just see one blast past.