The BMW S1000RR has long been considered the quickest, most mental and simultaneously, easiest to ride superbike. It had more technology and rider aids than any of its competitors, and was always as precise as a scalpel. The competition, though, slowly caught up, and had moved ahead, which is why everyone was waiting with bated breath to see how BMW would respond, and responded it has.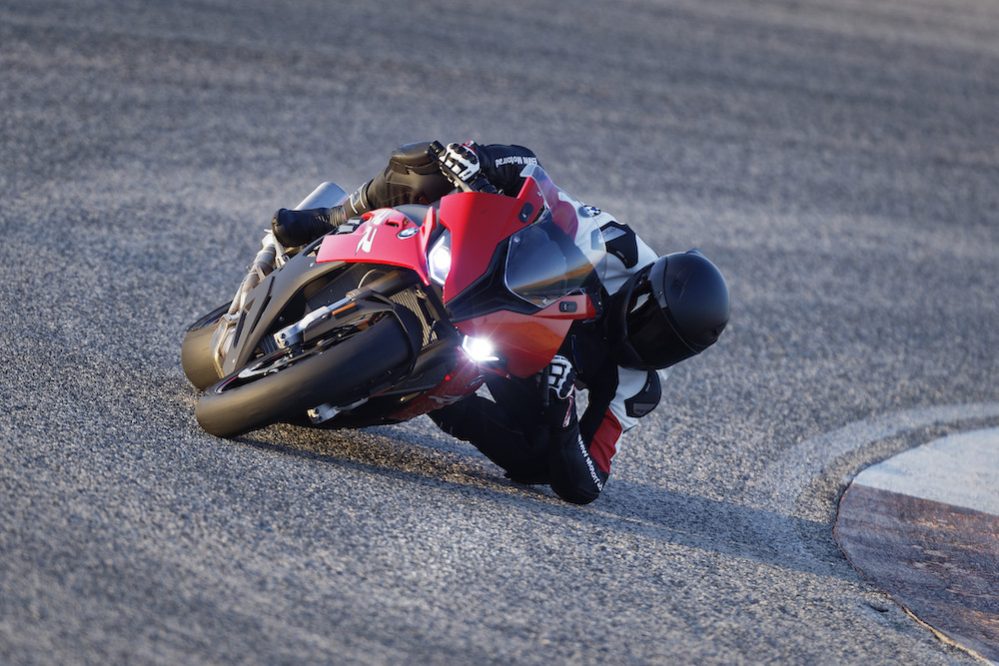 Ok let's get one thing out of the way before we start gushing. The asymmetrical headlights are gone. They had always polarised opinions, and BMW decided to ditch them in favour of a face that looks like a fusion of the new Honda Fireblade and the Ducati Panigale V4 (not to mention a slight resemblance to the Bajaj RS200). Gone are the asymmetrical slits on the side too, and the overall design looks more sleek and purposeful as opposed to the aggression of the previous model.
But speaking of aggression, this isn't an entirely new motor. BMW's goal with this update was to drop weight by 10kg and to make the bike easier to handle. They've achieved the latter by deploying its ShiftCam technology, that debuted with the R1250GS here too. That has resulted in a few key changes. Peak power is now rated at 207bhp at 13,000rpm but it is spread out over a wider range. Torque tops out at 11.5kgm at 11,000rpm but 10.2kgm is available from as low as 5,500rpm, making it a very linear spread, and at the same time, having the same midrange as the S1000R naked bike. All this without sacrificing that manic top-end. This should make the bike easier to ride on the street, as well as the track, and reduce the tendency to wheelie as the revs pile on. Oh and BMW still managed to shave 4kg from the engine alone.
When it comes to rider aids, it will still get all the techno-wizardry it did, with the addition of a new six-axis IMU sensor to adjust traction control and braking based on lean angle. Four rider modes are standard, with the optional Pro-Mode preventing you from inputting unwanted acceleration under hard braking. So if it detects you are braking beyond a threshold, it will ignore any throttle inputs from you. Nice.
All of this in addition to the tweaks BMW made to the suspension and geometry of the bike make this a bike to really watch out for; even in standard trim.
But BMW had one more pleasant surprise.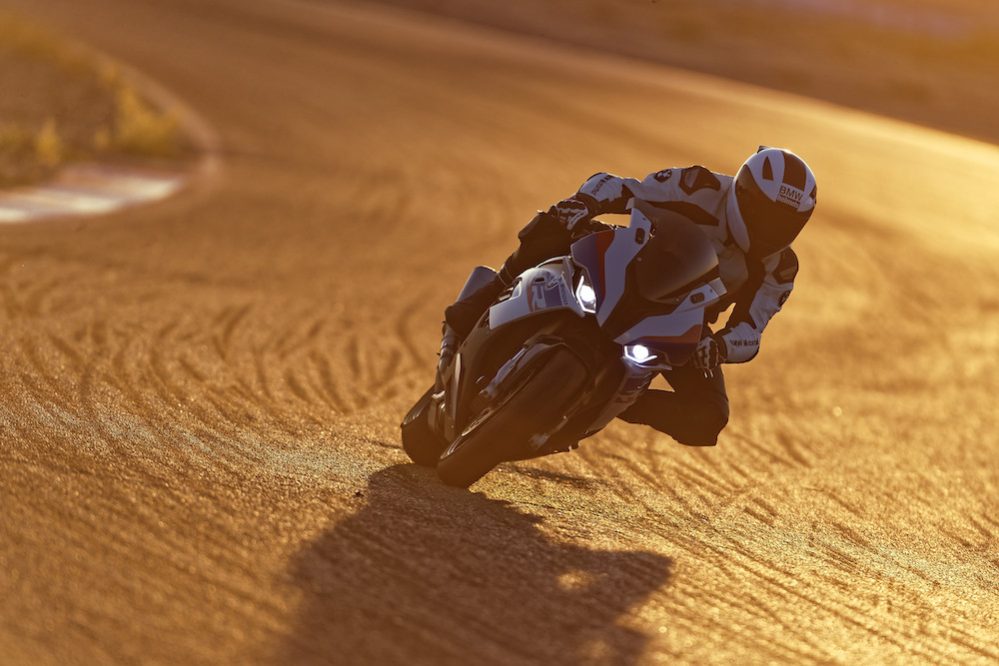 Anyone familiar with BMW cars knows its M-division, and with the S1000RR, that division now extends to motorcycles too. The M-package for the S1000RR will include a unique paint finish, carbon fibre wheels, lighter battery, a chassis kit with rear ride height adjustment, a sport seat and a Pro Rider mode. With the M-package, weight is down to 193.5kg, fully fuelled (standard is 197kg) and if the old bike is anything to go by, the competition should be worried once again. Very worried.