MV Agusta makes some of the most visually stunning motorcycles in the world today. They are a handful to ride, sure, but you'd still want one in your living room, just so you can stare at it fondly every single day. And with MV announcing the final version of the F4 superbike, the last bike the legendary Massimo Tamburini designed, it was a sad moment in motorcycle history.
Then MV showed us the Superveloce 800 concept, and all is right once again in the world.
Before we say anything, MV says this 'concept' will go into production in 2019, so what you see here is pretty much the final version. Underneath, it has the chassis, engine and braking system from the F3 800, which means it will be quite manic to ride. But it is shrouded in smooth flowing carbon fairing, which is a far cry from the aggressive sharp lines of the bike it is based on. It sports a yellow windshield, a round yellow headlight and a leather tank strap, all inspired by MV Agusta's racebikes from the 70s. The iconic triple-stacked exhaust tips are replaced with a dual stack on one side and a single pipe on the other, which does look a bit odd, but like every MV Agusta in existence, stare at it for a while, and you start to fall in love.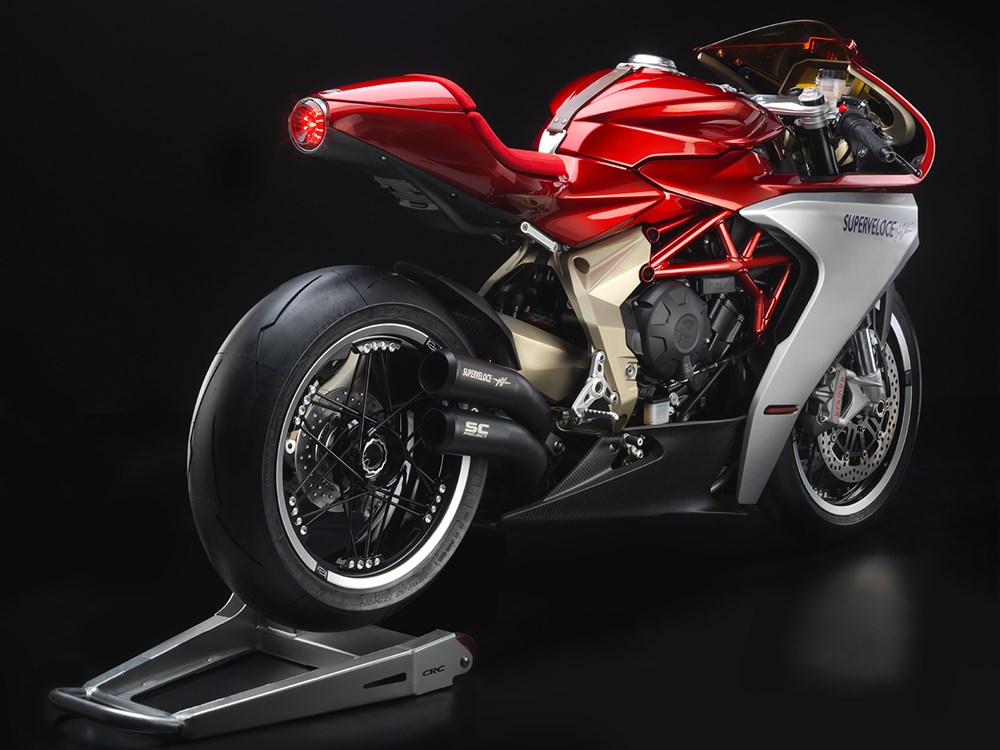 The retro-revolution has garnered a lot of pace in the motorcycle world, but it has largely been restricted to roadsters and cruisers. The Superveloce 800 concept can thus be the beginning of that trend filtering down to faired crotch rockets, and this opens up a world on possibilities. Will we see boxy designs return? Twin headlights? GP500 inspired designs? The future looks interesting if this catches on, and if MV Agusta leads that charge, stunningly beautiful too.