Forgive me for using that rather corny title, but after reading this, you may realize you "never knew single could feel this good!" Okay jokes apart, Ducati does want you to think that way about its new single-cylinder engine, called the Superquadro Mono. This is the Italian bikemaker's return to making single-cylinder engine, the last of which came thirty years ago with the Supermono 550.
The Superquadro Mono has been derived from the Panigale 1299, displaces 659 cc and features Ducati's Desmodromic valve system. This engine produces an output of 76.4 bhp between 9750 to 10,250 rpm, and 6.4 kgm of torque at 8500 rpm. With the race exhaust configuration, the power output bumps up to 83.3 bhp, coming up to 9500 rpm. The bore and stroke figures stand at 116 mm and 62.4 mm respectively, giving it a bore/stroke ratio of 1.86. The Superquadro Mono also receives 46.8 mm titanium intake valves, and a 38.2 mm steel exhaust valve. Basically, what we mean to say here is that this is going to be a short-stroke single-cylinder engine.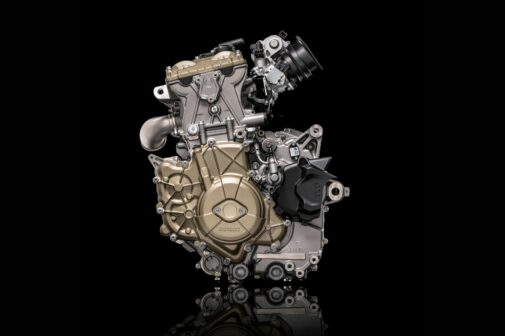 This engine will be paired to a six-speed transmission, and can be equipped with a quickshifter. The first gear is said to be long enough for use in slow corners. The Superquadro Mono will also receive ride-by-wire technology, along with three different power modes.
Why has Ducati revealed just the engine? Because this brand-new engine will be featured on an upcoming motorcycle, which will be revealed on November 2, during the fifth episode of the 2024 Ducati World Premiere. A birdie tells us it might perhaps be a single-cylinder Hypermotard. Stay tuned!