We all love motorsports but only a few of us get to experience it up close and personal. Fewer still get to own motorsport-derived machinery. And if you're looking to live your MotoGP dream, Ducati might just have made it easier. The 2018 Ducati Panigale V4 and V4 S have been launched at Rs 20.53 lakh and Rs 25.29 lakh respectively. The company has opened its order books for 20 units allocated for India this year, and deliveries will begin in July.
While it might not give you the winning streak of Casey Stoner straight away, the Ducati Panigale V4 is the closest you can get to the Desmosedici on the road. Developed in collaboration with Ducati Corse, it's powered by a V4 engine that makes 211 bhp@13,000 rpm and 12.6 kgm@10,000 rpm. The S version goes on a further weight saving mission, to eventually offer a power-to-weight ratio of 1.08 bhp/kg.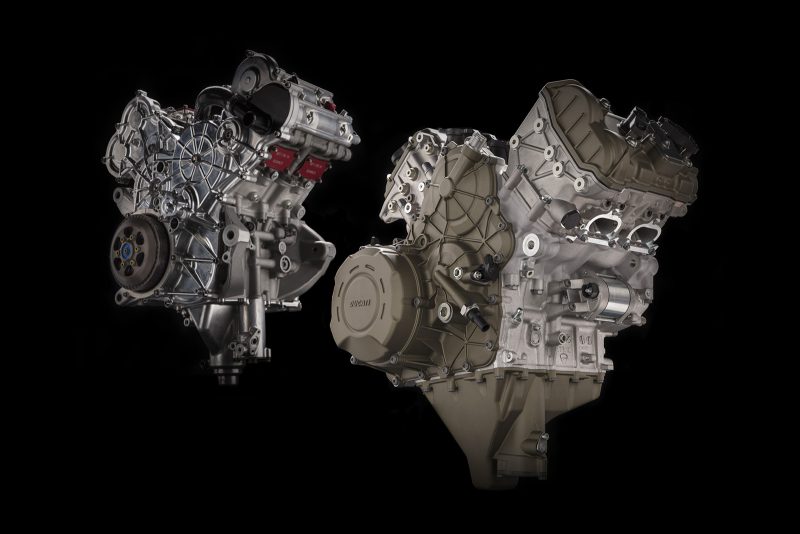 It comes with ABS Cornering Bosch EVO, Ducati Traction Control EVO, Slide Control, Wheelie Control, Power Launch, Quick shift up & down, Engine Brake Control EVO, Electronic Suspension EVO, and three Riding Modes (Race, Sport, and Street). Ohlins suspension, forged aluminium alloys and Li-on battery are exclusively available on the V4 S.
Those who pre-order the motorcycle will get an exclusive number memorabilia at the time of delivery. And if that wasn't enough, first two customers will get a Ducati-sponsored access to Ducati Riding Experience racetrack course (June 2018).
Ducati India's Managing Director, Sergi Canovas said, ""Our first announcement in India this year, the Panigale V4 is one of the most eagerly awaited motorcycle in India in 2018. This is the closest enthusiasts can get to owning a MotoGP prototype that is built for both excellent on-track performance and outstanding on-road ridability. We have been overwhelmed with enquiries since the announcement at EICMA and as a result have opened bookings six months before the motorcycle even arrives in India"