With motorsports picking up the pace in India, it is not at all surprising that the CEAT Indian Supercross Racing League (ISRL), in partnership with the Federation of Motor Sports Clubs of India (FMSCI), has announced a gathering of 85 global supercross stars and international talents for its inaugural season.
These 85 riders hail from the USA, Spain, France, Thailand, Indonesia, Germany, Sweden, South Africa, Australia and India. With talent from different corners of the world, team owners will have a wide array of choices, enabling them to assemble line-ups that combine international expertise and local flair. This offers fans the prospect of seeing truly spectacular talent in action.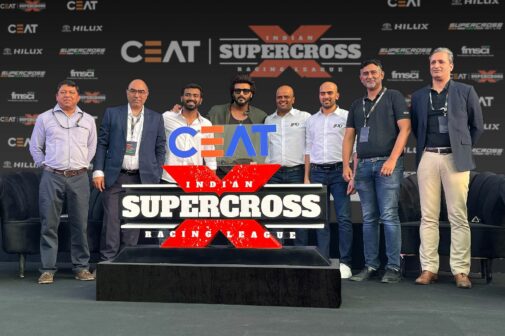 'With immense pride and enthusiasm, I am thrilled to announce that the CEAT ISRL has received interest from 85 riders, indicating the league's global appeal. Our mission remains focused on enhancing the quality of Supercross racing in India and elevating it to a global level. This league will be a testament to the prowess of Indian riders, and we're determined to make it a global phenomenon', said Eeshan Lokhande, Director and co-founder of the CEAT Indian Supercross Racing League.
With the debut of the CEAT Indian Supercross Racing League in December 2023, we are hanging off our seats with anticipation as we look forward to the inaugural season. Stay tuned for more updates.