Remember Pierce Brosnan's James Bond wrestling a BMW R1200C while being chased by villains? That was the German company's last attempt at making a motorcycle for people who wanted a cruiser but didn't want a Harley-Davidson. The R1200C was made from 1997 to 2004 and at the time of its discontinuation, BMW said that it'd consider making a cruiser again when the time was right. Apparently, that time is now, 16 years later, because BMW has launched the new R 18, a boxer-powered cruiser that could become Motorrad's own version of the Harley-Davidson Fat Boy.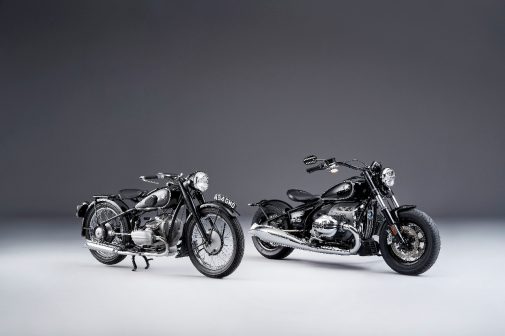 The R 18 channels 1936 style, drawing inspiration from bikes like the R 5. The paint scheme, double-loop chassis and open driveshaft are some of the elements that the R 18 borrows from the past, and there can be no doubt that the motorcycle will be finished with typical BMW quality. That hulking motor features massive chrome accents and is undoubtedly what demands attention first. It's almost as if the rest of the motorcycle is deliberately understated to achieve that effect. There are also what appear to be BMW's attempts at making modern-day fishtail exhausts, though the term 'whaletail' might be more appropriate, given their massive size.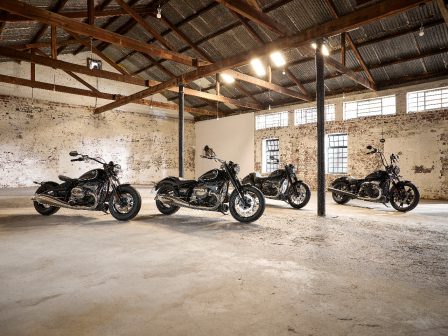 The 1802cc motor, which BMW calls the Big Boxer, is an air-cooled beauty and delivers 91 bhp at 4750 rpm and 15.3 kgm between 2000-4000 rpm. This means that the R 18 is likely to feel like a cross between a charging rhino and a cloud. The period influences don't extend to the technology onboard the motorcycle. It comes with three riding modes — Rain, Rock and Roll — and BMW must be commended on getting creative with riding-mode names. Presumably, Rock is the sportiest of the modes, while Roll allows you to do just that. BMW claims it has tuned the R 18 to deliver 'good vibrations' and ' a full, resonant sound'. With that stonking motor, it had better.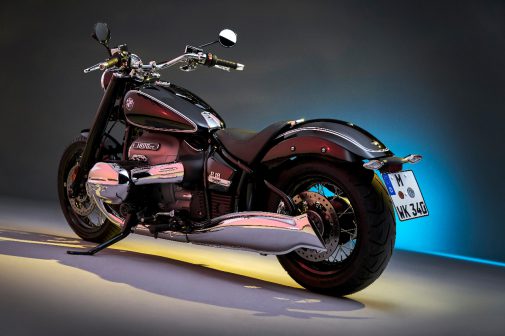 Exquisite detailing is found all over the R 18. In fact, it even manages to evoke the word 'stunning' for its open driveshaft, something that has never happened in the history of engineering. Those who are looking worriedly at the R 18's rear, don't; there's a monoshock with 90 mm of travel hidden away in the rigid-looking section. Up front, it features a 49-mm fork setup with 120 mm of travel. A twin-disc front and single-disc rear setup hopes to arrest this 345-kg behemoth's momentum. US prices start at the equivalent of Rs 14.5 lakh, so we can only tremble at the thought of the R 18's price in India. But hey, it'll be perfect for those who want a stonking boxer but can't swing a leg over the tall R 1200 GS. Wonder if the new James Bond would pick this.