The existence of the BMW R 1300 GS is no secret, and official teasers are now out on social media. BMW Motorrad had also announced it earlier this year during celebrations of the one millionth GS motorcycle. The BMW R 1300 GS is likely to replace the R 1250 GS globally.

Obviously, spy shots don't paint the complete picture. However, there are some leaked images of the R 1300 GS in production-form floating around the web. While those images are rather distorted, they do show us that the R 1300 GS gets a re-worked fascia — the headlamp is now a more conventional looking LED unit placed on the upper area of the beak. A flat panel has been placed above the headlamp, suggesting the usage of a radar to help with electronic rider assistance.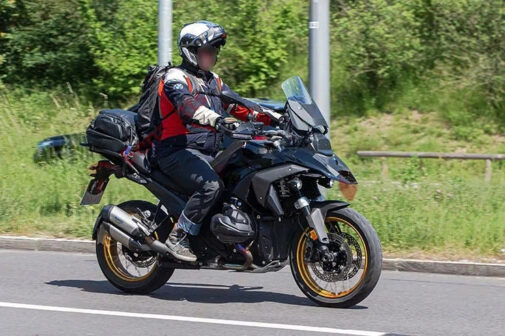 Speaking of the engine, the R 1300 GS will obviously get a 1300cc boxer twin, albeit with liquid-cooling. According to globally-leaked documents, the liquid-cooled 1300cc boxer twin puts out 141 bhp and 15.2 kgm of torque. Like with its predecessors, the R 1300 GS continues to be shaft-driven. In terms of underpinnings, BMW Motorrad has bid farewell to the tubular frame, with the R 1300 GS receiving a completely new frame. However, spy shots can be deceptive, and therefore we cannot comment on what material the new frame will use. This setup will suspended via BMW's patented Telelever and Paralever setup on either ends, and it will also make use of twin discs at the front with four-piston callipers, and a singular disc with dual-piston callipers at the rear. BMW Motorrad is also likely to make the R 1300 GS lighter than the R 1250 GS.

The BMW R 1300 GS makes its global debut on September 28, and while the Bavarian bikemaker hasn't revealed any plans to bring it here, we can expect an official announcement in the coming months. That's not all — BMW Motorrad is also said to be working on a R 1400 GS, as well as a M 1300 GS as well.

In short, more big bikes that could likely make their way here — yipee!