Our favourite terrain trampler just got better! BMW has launched the R 1250 GS Pro and its hulkier sibling, the R 1250 GS Adventure Pro, at Rs 20.45 lakh and Rs 22.40 lakh respectively. The big GS has always been a hit with the adventure-touring crowd, and the new ones look set to continue in that dust-caked direction. Also, the prices above are for the base variants; there are also Style Rallye, Style Triple Black, and 40 Years Of GS optional editions available. And if you're vertically challenged, there's also a Low Suspension model, but only in the Style Rallye version. Basically, it looks like there's something for everyone with the new GSes.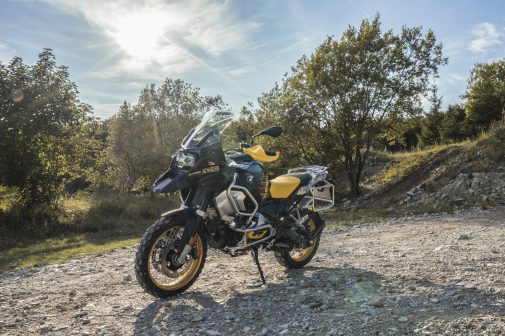 BMW's famed 1254cc boxer twin continues its duty in the new bikes, with 134 bhp and 14.58 kgm hustling along 249-kg and 268-kg packages of the GS and the Adventure. The normal GS gets a 20-litre fuel tank and cast-aluminium wheels, while the Adventure holds 30 litres of fuel and gets cross-spoked wheels. As usual, the features list on the GS is seemingly endless; to name a few, there are seven riding modes, disengageable traction control, hill-start assist, tyre-pressure monitor, keyless start, adaptive headlights, cruise control, electronic suspension adjustment, TFT screen, and on and on and on. This BMW pair makes most cars look inadequate.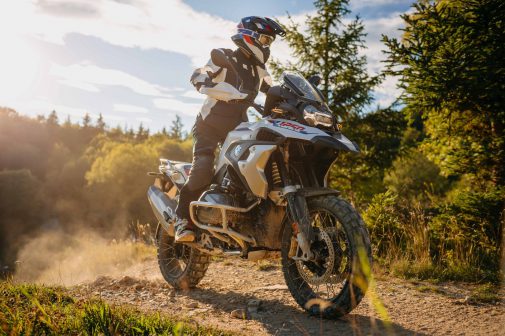 Of course, besides all the fancy bits, what's always made the GS a beauty to ride is its suspension and overall balance. It still gets BMW's unique Paralever and Telelever suspension which is adjustable, and you get the assurance that after 40 years of making the GS, BMW has refined it to a level that can be unbelievable at times. It might look intimidating at first, but the GS is very easy to ride. Given its friendliness, features and sheer ability, it's no surprise at all that it's always at the top of adventure riders' lists. We can't wait to get our glove-clad hands on the new ones and send rooster tails into the sky!