Six months after the global unveiling of the BMW M 1000 RR, it has finally arrived in India via the CBU route. Accompanying it is the Competition variant as well. If you are not fazed by the BMW S 1000 RR, these badass motorcycles should definitely pique your interest because they are the M performance variants of that model. Now, let's put all that in perspective and figures, the M 1000 RR now redlines at 15100 rpm now, adding another 500 rpm to an already stratospheric number. The power is increased, too, with the 999cc four-cylinder engine now producing 209 bhp@14500 rpm. All of it means nothing if you can't use it properly, and that's where most of the work has gone in. The engine is now more responsive between 6000-15000 rpm than before. It can dash from 0-100 kph in 3.1 seconds and achieves a top speed of 306 kph.
If you look closely then you'll see a pair of carbon fibre winglets which BMW has added for more downforce to ensure that the front end and the wheel have sufficient contact with the tarmac when you decide to pin the throttle or are leaning through a fast corner. It's an M powered motorcycle, so it is only natural for it to have lightweight materials. The titanium exhaust system alone shaves 3.7 kg of weight and then there is the carbon fibre bodywork on top of that. To round it all out, it also borrows the braking setup from BMW's World Superbike Championship bike.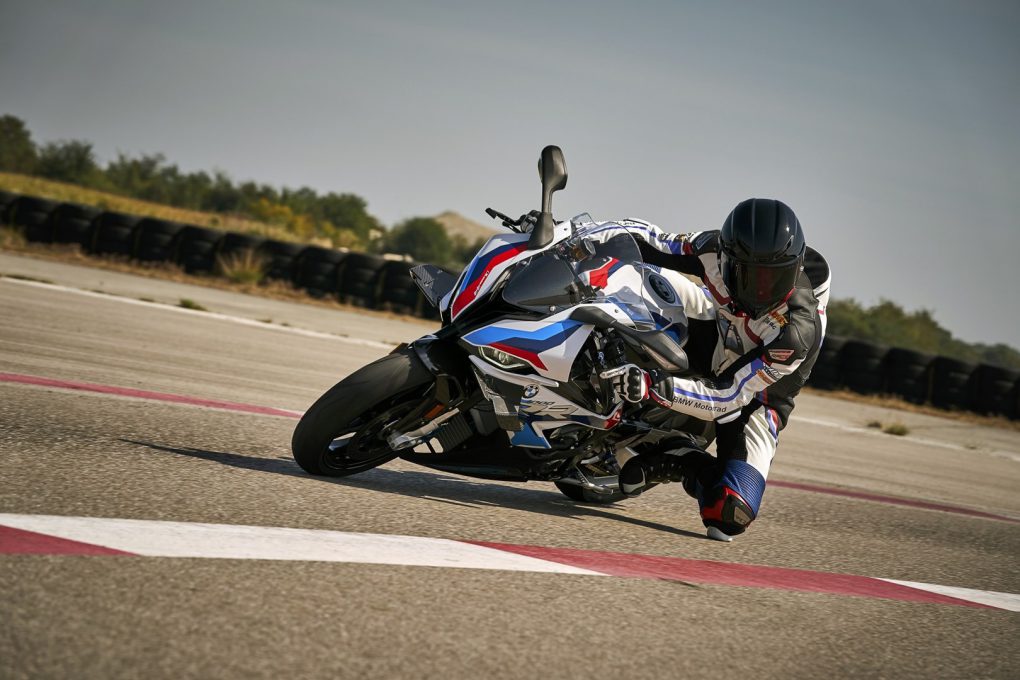 In addition to the aforementioned features, the M 1000 RR also gets a few track-specific bits like the bi-directional quickshifter, launch control, pit-lane speed limiter, five riding modes and a lap-timer built into its 6.5-inch TFT display. Well, there's a Competition variant for you to make the M 1000 RR a proper track-machine, too. That comes equipped with an M GPS-lap trigger, passenger kit, pillion seat cover and a Carbon Pack and an M Billet Pack as well. Of course, the extra bits do punch a hole in your pocket. How big? Well, the M 1000 RR Competition is priced at Rs 45 lakh, while the other performance variant comes with a sticker tag of Rs 42 lakh. All prices are ex-showroom.