Benelli is gearing up to launch Hungarian two-wheeler brand Keeway in India on May 17, 2022. As per reports, the company will be helmed by Vikas Jhabakh, MD at Benelli India. Keeway Motors also exports its two-wheelers to a few other Asian countries such as Thailand, Myanmar, Indonesia, Cambodia, Malaysia, and the Philippines to name a few. The European-registered motorcycle brand Keeway is owned by China's Qianjian Group, which is also the parent company of Benelli.
Benelli has released a short teaser with the caption, 'Hungarian supremacy on the way'. Although the entry of the brand into the Indian market is confirmed, details regarding which model will be introduced first are currently not available.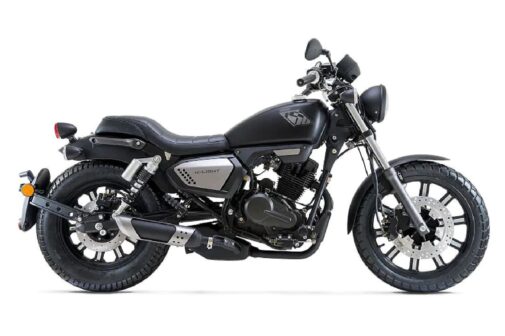 Keeway could debut with a 500 cc cruiser bike, as it could share more than just the engine with the Benelli 502C, as sharing more components will help Benelli India in economies of scale in the Indian market. Rumours also indicate that the company might introduce a 280cc maxi-scooter. Seeing that the brand majorly produces two-wheelers that fit in the super-light category, this will be a considerably big step.
We will be bringing more updates regarding the Keeway brand on May 17, stay tuned. To watch the teaser on Benelli India's official twitter page click here.