JOY E-BIKE- Mihos and Rockefeller
Joy e-bike launched two electric 2-wheelers made up of a unique material named Poly Dicyclopentadiene or PDCPD. This material is the key differentiator of the product which poses dual qualities of high flexibility and sturdy nature at the same time.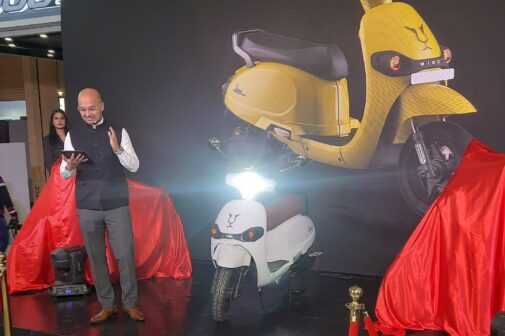 The Mihos electric scooter supports supercharging in four hours, has a digital speedometer, and more. The vehicle can also be connected with the Joy app which will give all the updates about the e-scooter. It is available in three colours, namely Metallic Blue, Pearl white, and Glossy Yellow. For the first 500 buyers, the scooter will be priced at 1.49 lakhs (all-inclusive).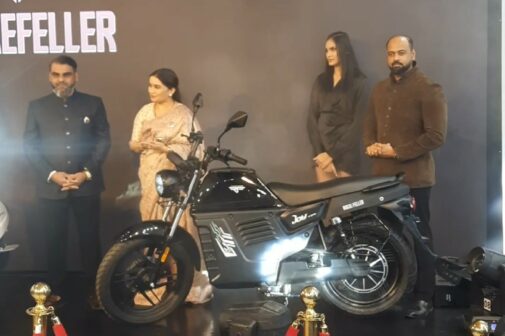 The Rockefeller is an electric bike that will offer a cruising speed of 70 kph. The additional features of the electric bike are hydraulic brakes, vehicle tracking, geo-fencing, remote disabling, as well as audio playback control.
MBP- C1002V and M502N
Adishwar Auto Ride has added MBP or Moto Bologna Passione, an Italian brand to its fleet of manufacturers to further be sold through Benelli and Keeway dealerships in India. The lineup starts with the M502N, a 486cc, twin-cylinder naked bike that churns out 50 bhp with J Juan brakes, KYB suspension, light-sensitive LED projectors and backlit handlebar controls.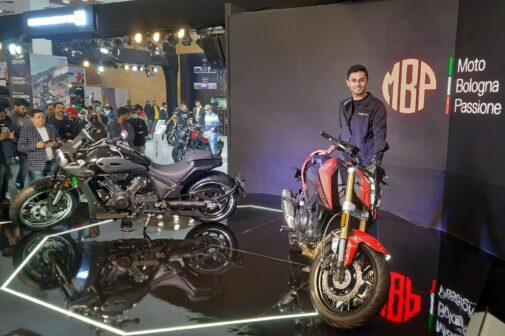 Next up is the C1002V cruiser, packing a 997cc liquid-cooled V-twin mill making about 94 bhp. It gets an aluminium alloy frame, belt drive technology, projector LED lights, and a 5-inch full-colour TFT screen. The bike also gets KYB suspension and dual-channel ABS. Both bikes come with IoT (Internet of Things) connectivity as standard, which gives the rider access to a whole bunch of features including a remote shutdown, panic button, trip history, and telemetry, among other things.
ULTRAVIOLETTE- F99 Factory Racing Platform
Ultraviolette announced its foray into the world of high-speed racing with the unveiling of the F99 Factory Racing platform. The F99 is all set to break all barriers when it comes to electric motorsports in the two-wheeler segment with a 200 kph top speed and 65 bhp of peak power, along with other adaptations to deliver class-leading performance. It has been engineered to output maximum power from the powertrain while ensuring all necessary safety checks.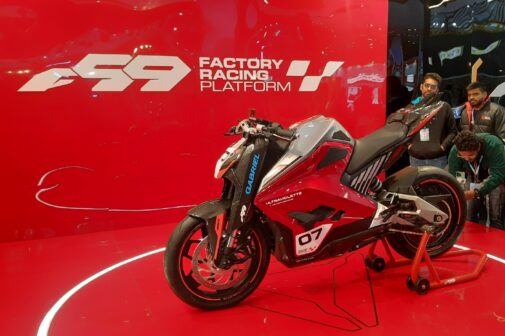 Ultraviolette's advanced battery technology, drivetrain engineering, material innovation, including carbon composites, and leveraging principles of high-speed aerodynamics has been put to good use in this Factory Racing Platform.