TORK MOTORS – KRATOS X
Based on the existing Kratos R, Pune-based electric two-wheeler brand, Tork Motors, unveiled its new electric motorcycle, the Kratos X. Tork has tuned the bike for higher torque in order to deliver quicker acceleration, a new instrument console that besides additional features is bigger in size and is touchscreen-enabled. Furthermore, on the mechanical front, the Kratos X comes with a new aluminium swingarm and is equipped with fast charging.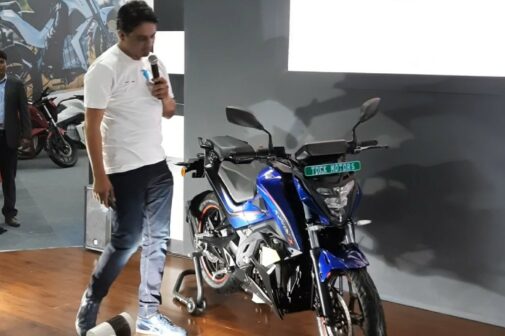 Besides the unveiling of the Kratos X, the company also announced updates for their Kratos R. The motorcycle gets a fast charging port, enhanced live dash, and updated turn indicators. Lastly, on the visual front, the motorcycle gets decals and blacked-out treatment for the motor and battery.
MATTER GROUP – Concept EXE and Concept UT
Electric two-wheeler manufacturer Matter unveiled two concepts at the Auto Expo 2023. The first one was the Concept EXE which is based on the principle of aspirational future tech, according to Matter. The concept bike features battery-swapping technology for a long range. It has a progressive design and connectivity that creates smart experiences that will drive the significant shift to EV adoption while being cost-effective to run and maintain.
The second concept was the Concept UT, featuring a more understated styling and a minimalistic front fascia and bodywork. The concept bike has been designed keeping delivery activities in mind, as it is equipped with panniers on its tail and on either side. Like the Concept EXE, the UT also comes with battery-swapping technology and connected features.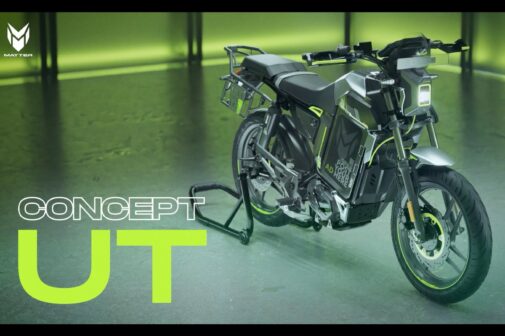 Besides the unveiling of the two concept bikes, Matter also introduced a 6kWh version of their Matter bike. The company also showcased their new battery-swapping ecosystem and fast charging station.
BENELLI BIKE
Adishwar Auto Ride India Pvt. Ltd (AARI), announced the introduction of the 'Benelli Bike' bicycle brand, also known as BBike. BBike is inspired by a long history of Italian engineering as it is a part of the Benelli brand. BBike leverages Benelli's expertise in two-wheeled design to produce the latest in bicycle technology that pays homage to Italian bicycling and motorcycling excellence. BBike carries out operations in Italy and America while offering services in several markets across the world.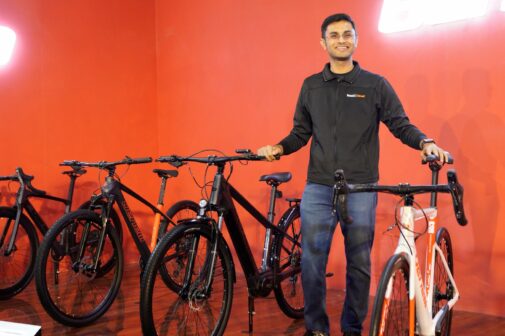 With product categories including MTB, Road, Gravel, e-MTB, and e-Urban and E-Balance bicycles, BBike brings a competitive lineup of bicycles catering to several riding formats. BBike bicycles are available in both aluminium frames and high-quality carbon fibre models. To match the cyclists' preferences, a range of component options from premium brands are also offered.
KEEWAY SR250
Keeway launched the new SR250 at Rs 1.49 lakh (Ex-showroom, Delhi), which will be the Hungarian brand's 8th product offering in the Indian market. The 'Big-brother' of the SR125 showcases classic retro design elements while also providing modern-day features, making it a decent Neo-Retro offering for urban commuting from the manufacturer.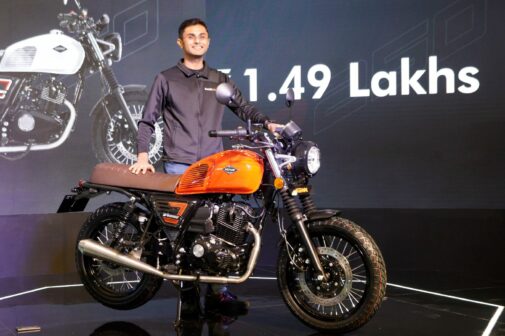 The Keeway SR250 will appeal to someone looking for a minimalistic design packed with Retro appeal. Available in 3 colours, namely Glossy White, Glossy Red and Glossy Black, deliveries and test rides will start from April 2023 onwards, through authorised Benelli-Keeway dealerships.
GREAVES COTTON- AMPERE EV
Greaves Cotton unveiled its new high-speed e-scooter, the Ampere Primus at the Auto Expo 2023. Targeted at modern millennial commuters and young families, it offers a claimed top speed of 77kph and 100+ km of true range. The bookings for the Ampere Primus electric scooter are open as of now.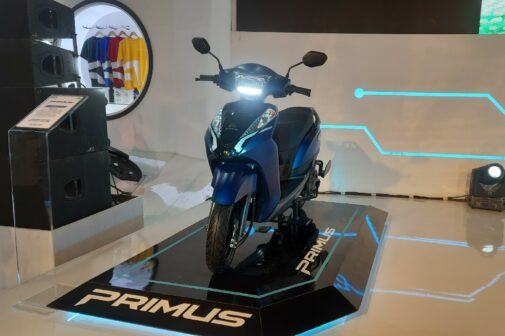 The company also showcased five other new product concepts at the Auto Expo 2023 to meet the demanding needs of consumers across different segments and price points. These include the Ampere NXG, Ampere NXU, Greaves ELP, Greaves ELU, and Greaves Aero Vision.
Stay tuned for updates from Day 2.