Ather Energy has given the 450X electric scooter a few new and interesting updates at its community day event in Bangalore. The updated 450X features a new seat, and software updates and comes in four new colours, namely Cosmic Black, Lunar Grey, Salt Green and Ravishing Red.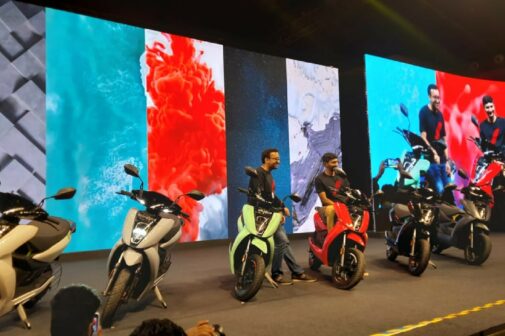 The new Atherstack 5.0 software update brings in a host of new features. This includes a new user interface, new information layout and Vector Maps, developed in association with Google. The maps are now smoother to load and include layering, perspective change features and live traffic display like one would see on a phone while using Google Maps.
The new software update also brings with it the Auto hold function, which prevents the scooter from rolling away on a sloping surface, without the need to hold onto the brakes. Ather has also announced that it is working on introducing features like Cruise Control, Crawl Control and Advanced Regen in the coming future.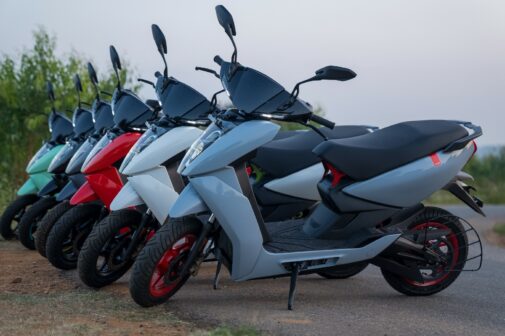 The Ather 450 range also gets a new narrower seat at the front, enabling short riders better ground reach. The mid-section is flatter, allowing more room for tall riders to slide behind and sit comfortably. The rear portion is also a little raised to improve support for the pillion and prevent what Ather calls, a 'whiplash effect'. This new seat can further be fitted on existing Ather scooters. Lastly, Ather has also introduced the frunk, a small luggage storage solution behind the front apron.
Ather has also announced the Ather Battery Protect, an extended warranty programme that adds 2 years of warranty to the standard 3-year warranty. This programme guarantees that the battery will offer 70 per cent performance even after five years. While existing owners can buy an extended warranty for their scooters, new Ather 450X owners will get a 5-year warranty as standard upon purchase.
Ather has further announced an upgrade plan for Gen 1 scooter owners. Owners with scooters over three years old can buy a new 450X by paying Rs 90,000. Whereas those with scooters less than three years will have to pay Rs 80,000. Those who plan to upgrade by March 2023 will get an additional Rs 10,000 off.