Stage 12 marked the end of the two-day marathon stage, with the riders traversing almost 375 kilometres across a sea of dunes in the Empty Quarter — or Rub' Al Khali, the world's largest continuous sand desert. With nothing but sand visible for kilometres at a time, the stage required outstanding bike handling and riding skills. Many dunes here had high vertical drop-offs, and the intense sun made it much more difficult for competitors to manoeuvre safely.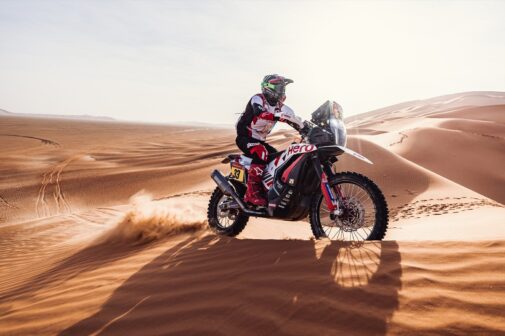 Hero MotoSports Team riders finished the two-day marathon stage without incident on their bikes. Sebastian Buhler, who finished eighth in the Rally, is currently ranked 17th overall. Ross Branch had some time to get up to full speed, but he was able to sprint to the finish just 13 seconds behind Buhler and record his fifth top-10 finish of the race, keeping him in 19th overall among Rally GP class riders. Franco Caimi crashed badly in the desert after miscalculating a leap off a steep dune and landing on his feet. He recovered from his fall and finished 13th, moving him to 12th in the overall Rally GP class standings. In the overall rankings, Toby Price from Red Bull KTM Factory Racing leads Skyler Howes from Husqvarna Factory Racing, while Kevin Benavides from Red Bull KTM Factory Racing holds onto the third position.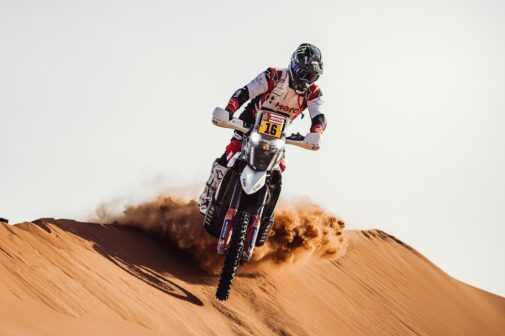 Moving on from the Empty Quarter, the race will go 673 km north to Al Hofuf, with 153 km timed and the rest a 520 km road stage. Stage 13 will also be the last chance for riders to enjoy surfing through a series of Saudi dunes this season.