Where I've been, what I've done and what I intend to do. Aadil's journey with his Triumph Street Twin continues.
OK, it has been a while since I updated this thread, but I promise regular updates will follow henceforth. So, where have I been? Well, I took a sabbatical from work. Thankfully, not from riding, so my odometer now reads about 18000km. While I haven't done any cross-country journeys, I have ridden a lot, very regularly, and in varying conditions and terrains.
As to what you can expect now, well, I spent the last year trying to change little bits and pieces on my Triumph Street Twin to make it more suited to my preferences and needs. In my last post, I cribbed a lot about the front fork dive, and how I'd ordered a pair of progressive fork springs. Well I've put about 10,000km with them, and I'll talk about in greater detail in my next post.
The bottom line is they work as promised. Then I went ahead and swapped out the stock tyres — they were pretty average — and even tried on a pair of EBC brake pads, and will now try a pair from SBS. I've also swapped out my handlebars for the Street Scrambler one, tweaked my seat, changed the mirrors and added a bash plate. I've put a lot of miles with all of these, so I shall share my experiences in all that. Then expect a full ownership review as I completed two years with the Street Twin back in March 2018.
The future though looks even more promising. My bike is finally out of warranty, which means it's time to go full retard. I've long held the belief that spending a lot on your current bike can make it better than a new bike, and it is time to test that. Tec Bike Parts in the UK and Raisch in Germany have made new cams for the Street Twin, which claim to sort out the choked feeling up in the rev range, and add a good 10bhp. Then a new 39 tooth rear sprocket is something I've been dying to try out to negate the lack of a 6thgear on the highway.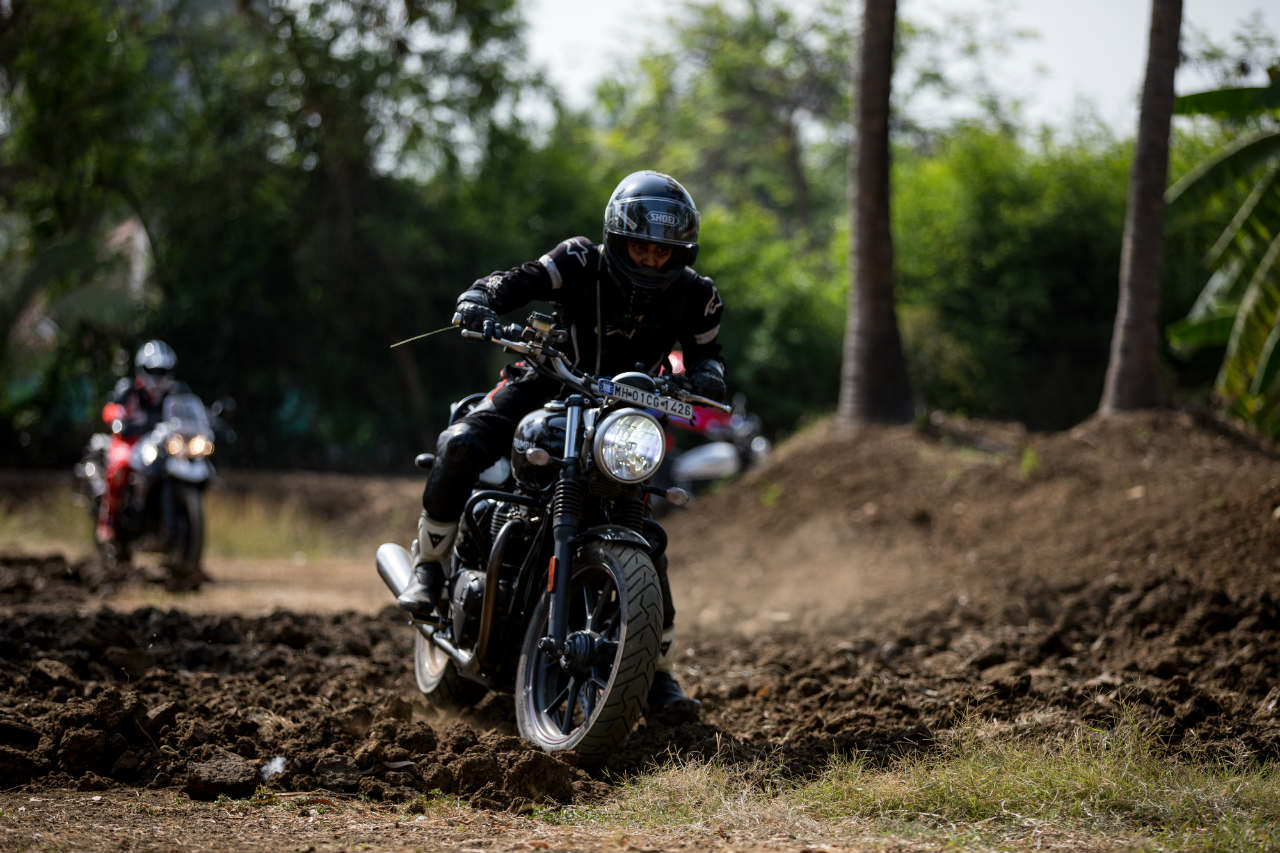 And a trip down to Banglore is in order, to beg the good guys at Mantra Racing to work their magic and remap the ECU along with making a 2-into-1 exhaust system. Oh yes, and since I've suddenly started craving long travel suspension, research into that has also begun. Swap the Tiger XCx front? I know a guy in Pune has done that with the old A3 Bonnie and the previous generation Tiger XCx. Ask Nitron to make a NTR-3 rear shock with 200mm of travel? So many questions, so many dreams, and so much debt. All of this is coming. Of course it will be quite spread out, but the journey has just begun. Stay tuned, for this Street Twin is going to end up unlike any other you've seen.