It was like it didn't not happen. Sure, India Bike Week went AWOL last year, but this year it returned as if it'd never been away. No surprise, that, because you really can't wish away the love for motorcycles, can you? So, we rode down to Goa from various points on different motorcycles, eager to dive into IBW's mix of motorcycling mayhem that it's become synonymous with. And, as usual, there was no way of seeing everything it had to offer. But we had to try!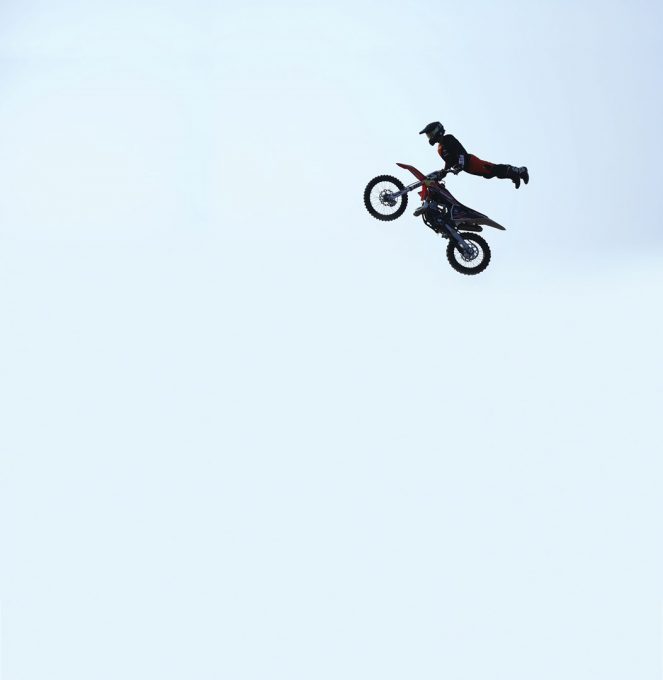 We also had to do something at IBW this time around, instead of just walking around aimlessly (which we did lots of anyway), and decided to put up a Heart Of IBW display in which we showcased India's most influential two-wheelers. In our opinion, of course. A big thank you to the IBW team for helping us out despite their hardships (strong winds and rain blew away most of the venue just before opening day!). And an even bigger shout out to the enthusiasts for lending us their bikes!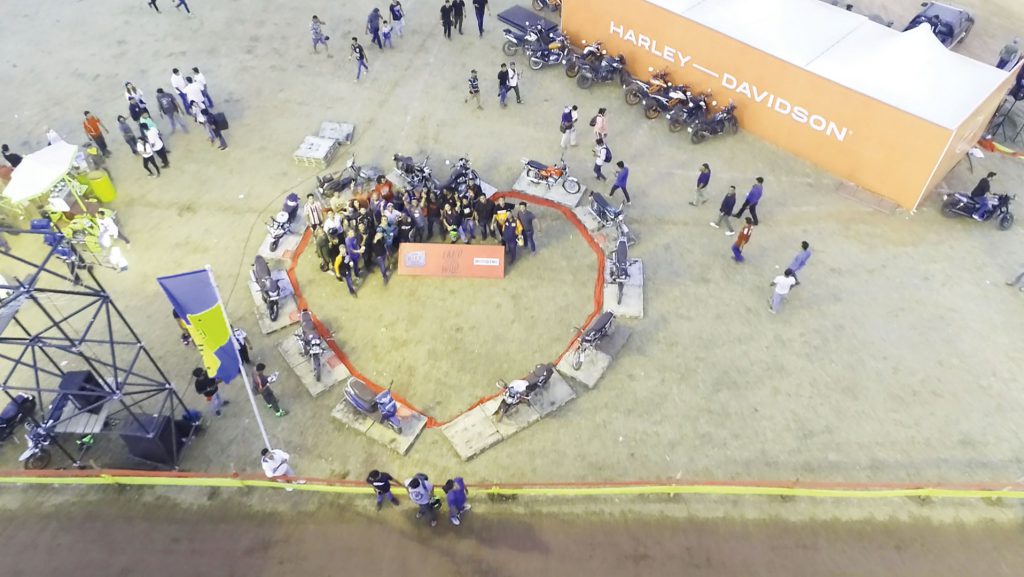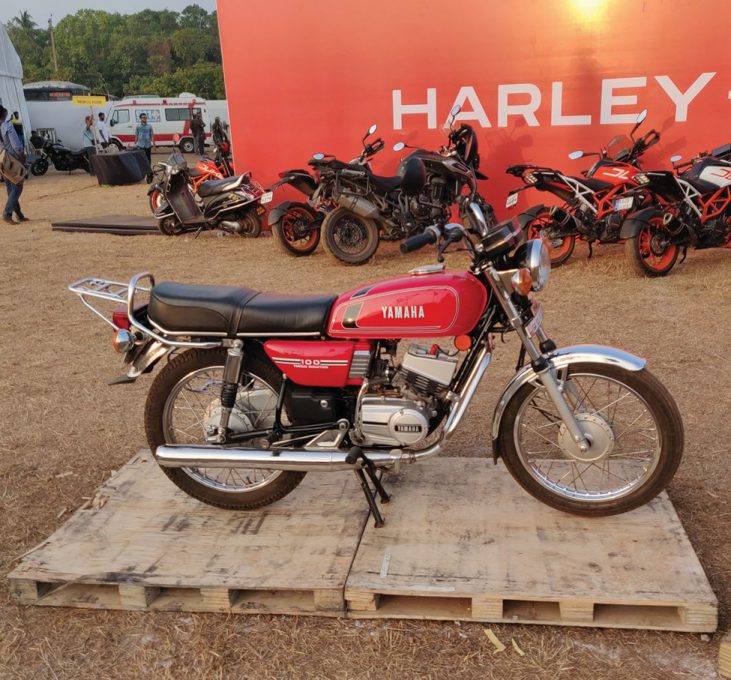 Like A Rok
Rok Bagaros is a moto-legend in the making, performing insane things on his KTM bikes. We sat him down for a chat at IBW and here's how it went. We also ran into him at a pub later, but won't publish that conversation for the sake of decency.
Kartik Ware: So, how it going?!
Rok Bagaros: It's pretty hot and my stomach is not working with me for the past four days! I'm struggling, but the fans are giving me the motivation to keep going!
KW: That's great. So what's it like being part of KTM?
RB: It's a dream! For me, and a lot of other riders, there's no cooler brand than KTM, especially for young guys. When I was young, I looked up to Yamaha, Aprilia and KTM, and it's great to be a factory rider with one of them. Earlier, there were legends like Chris Pfieffer with BMW and Kevin Carmichael with Triumph, but today I'm the only stunt rider in the world with factory backing. KTM likes stunt riding and likes it as a form of marketing, and that's the kind of company a stunt rider likes to be sponsored by.
KW: According to you, what does stunt riding teach people?
RB: Actually, a lot of people say it teaches a lot of stupid stuff because you do a lot of dangerous things on a motorcycle. But I would say it depends on how you promote it as a rider. I've seen some Indian stunters on Instagram and they mostly wear proper gear and perform in empty spaces off the road. In Europe or in America, it's cooler to wear a T-shirt and do these things. If you do it properly in a professional manner, without putting others in danger, it teaches people that it's a normal sport like any other. With training, the level of risk keeps reducing and it can be a sport for kids, too. And it's better than doing nothing! Like other sports, hard work and practice is the only way. It teaches people that nothing comes easy!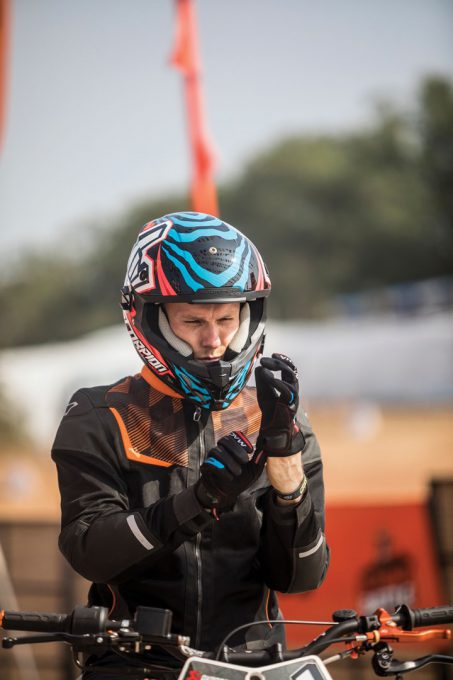 KW: What is your kind of motorcycle?
RB: That's an easy question! I first rode a KTM 1290 Adventure in Costa Rica. For five days, I went around the country and fell in love with that bike. It was so strong, so agile. Even if it looks very massive, once you ride it, it's so easy. I promised myself that when I had the money, I would buy one and two years ago I got one. When I have free time, I go for a trip. It's like yoga for my head!
KW: Where do you think KTM fits in in India? Is it still the KTM the rest of the world gets?
RB: I would say it's a bit different. In India, you have the Dukes and the RCS, and there are not many options to choose from. But soon you will have the 390 Adventure and the 790s, too, so that will be great. Like I said, KTM is still the coolest brand, but if it can launch the bigger bikes, it will be even better for Indian riders.
KW: For stunt riding or even riding a motorcycle in general, what are, say, three important things for every rider?
RB: For any rider, it's definitely good to stay in shape. If you like long rides, stunting or riding fast, you need the concentration, I've felt it myself. Stamina and energy are required in every sport and maybe KTM bikes need these things more! But more for everyone, I feel safety training is most important — where to look, when to turn, how to anticipate things, and so on. In Europe, we have this training centres, and even after riding for so many years I was surprised at how much safer I became after doing it myself. For survival on the road, it is very important.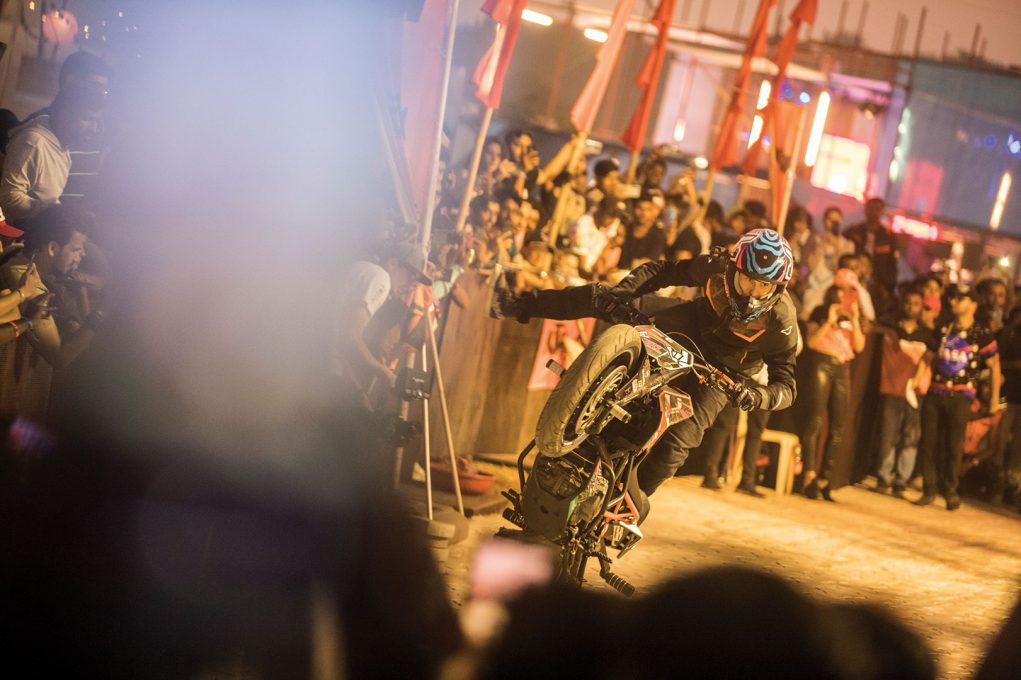 KW: According to you, what is the most important thing when it comes to riding a motorcycle?
RB: The most important thing… I'm a huge fan of having my bike nicely done. Everything must work perfectly, the tyres should be good, the chain should always be lubed. I'm that kind of person, more mechanical. At the end of the day, it's a lifestyle, so the most important thing is that the machine should relax you, not stress you or kill you! Also, safety gear. Don't buy an expensive bike and then ride in shorts!
KW: What's your favourite thing about riding a bike?
RB: It's the freedom of imagining a trick and going out to do it. Some times, it may not work for a month, six months or even a year! But the feeling when I finally get it, I cannot really describe it, but it's very, very satisfying. You can also say I like crashing! Everything hurts sometimes, but the satisfaction of pushing over the limit and nailing a trick is too much to give up! On the road, like I said before, it's like yoga for my head. I like pack a few sandwiches and head out, listening to music in my helmet, stopping for a good coffee, and just relax for a day. Like me, my girlfriend hates riding pillion, so I have to leave her at home!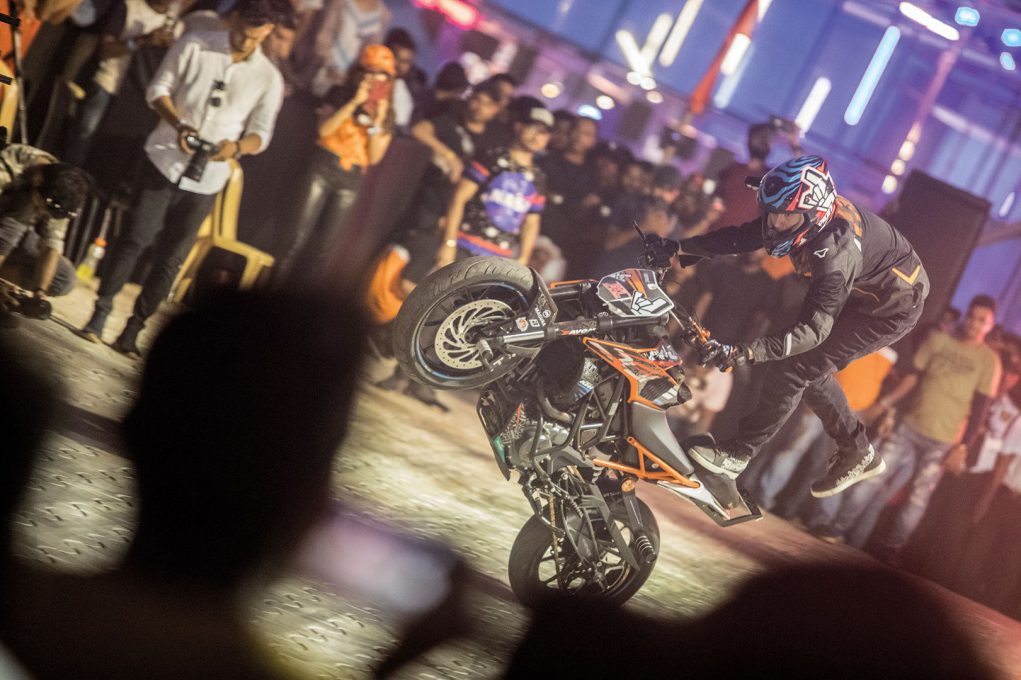 KW: A lot of professional riders don't ride on the street. You're one of the few I've met who do.
RB: There's a lot of big money behind riders' contracts. Most riders' contracts don't let them ride on the street, especially the guys in MotoGP. If something happens to the rider on the street, then it's a big loss for everyone, the company and the sponsors. Unfortunately, we don't have a lot of money in stunt riding, so I don't have a contract like that and I can do whatever I want!
KW: Great, thank you so much!
RB: Thanks, and great questions!
Flat out and sideways!
Our resident racer boy gets a taste of flat-track riding Motorcycles are many things to many people. For me, it's a lot about thrill-seeking and making a mess born from my racing ambitions. After being declared as too old to go road-racing, my obvious newfound love is competing on dirt. And this whole flat-track racing business has consumed me with its slipping-and-sliding character. Finally, my chance came at the flat-track time trials organised by Harley Davidson India at this year's IBW. I soon found myself perched atop a flat-track-prepped Street 750 developed by Rajputana Customs.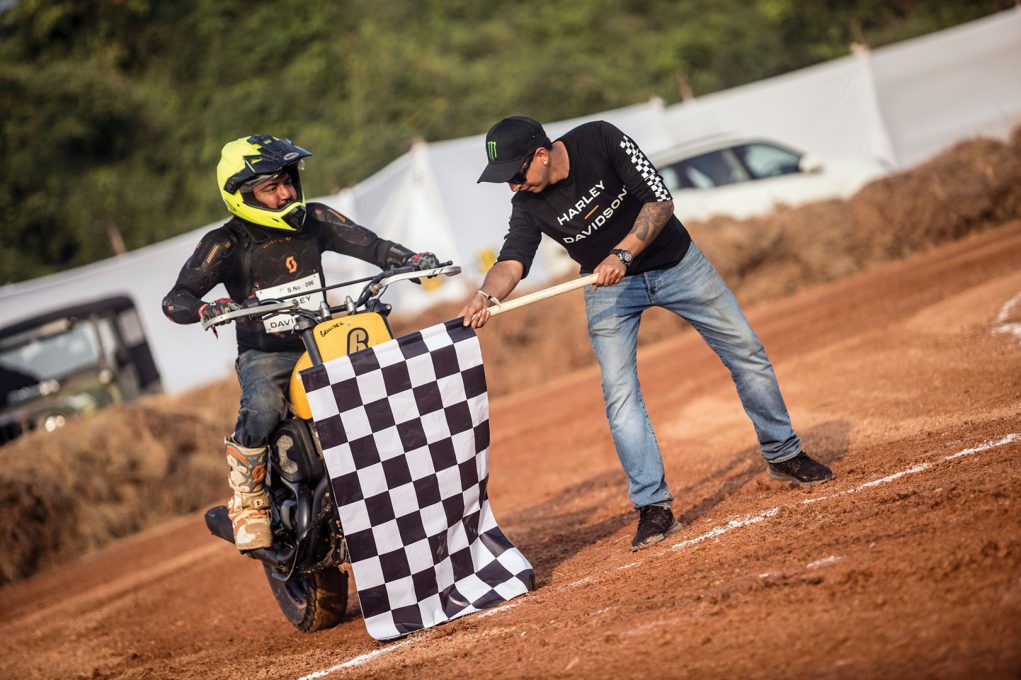 My first go on a flat track was humbling, to say the least. My time of 16-odd seconds around the 100-metre course was probably the slowest of the day. But then, the fun I had in those few seconds was greater than I've ever had anytime in Goa, sober. No kidding. The whole no-front-brake idea on a big Harley on loose soil sounds scary, but it's only when you're actually on the saddle and looking at a fast-approaching corner that you truly understand the meaning of terror.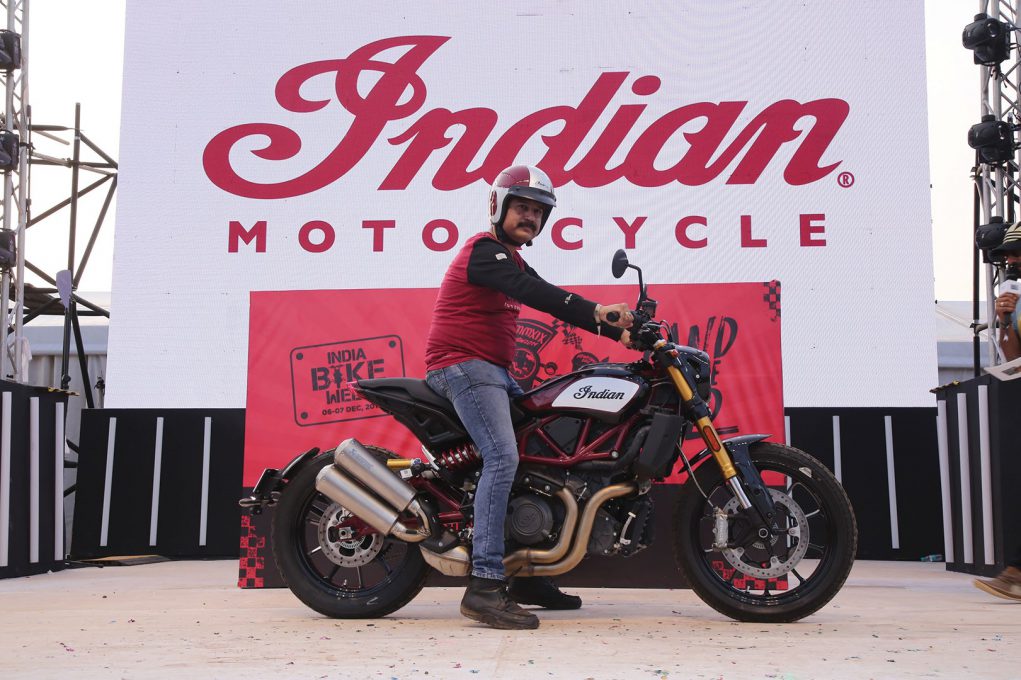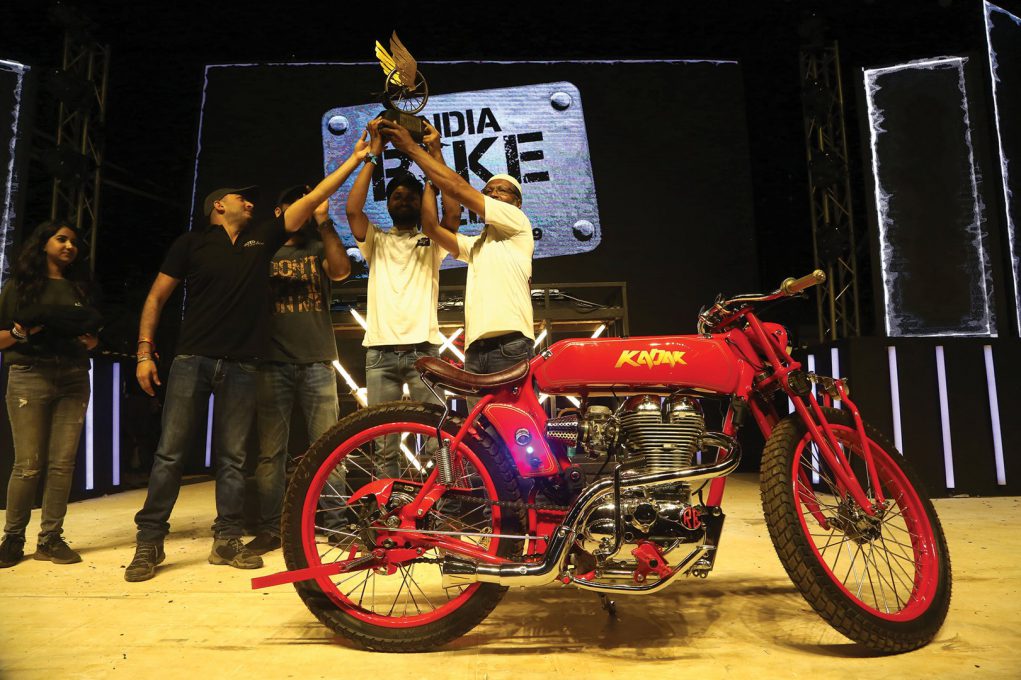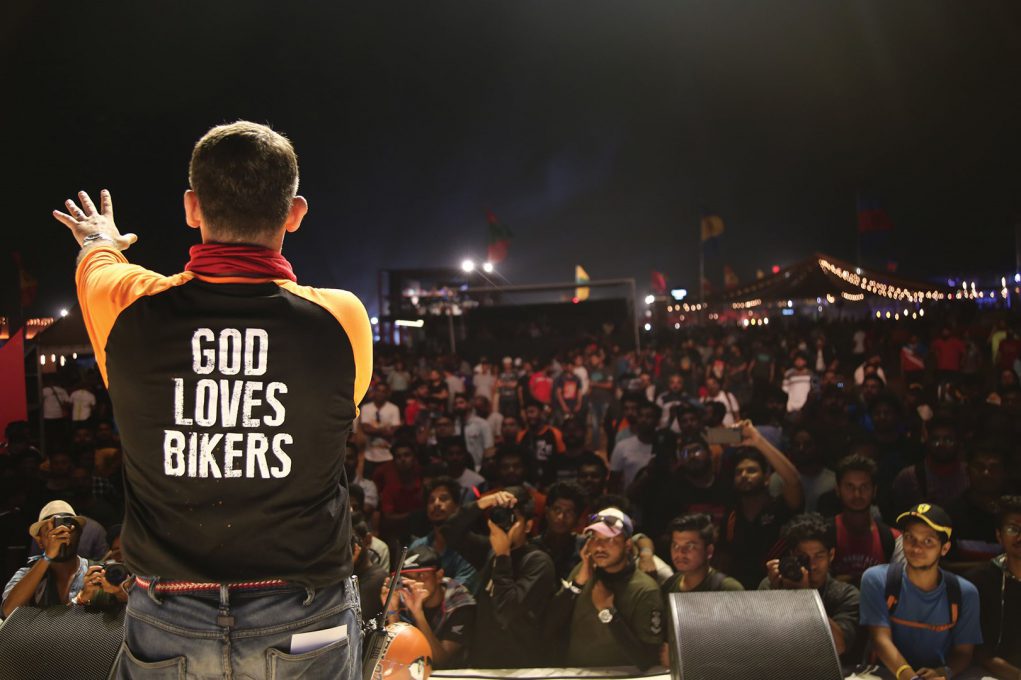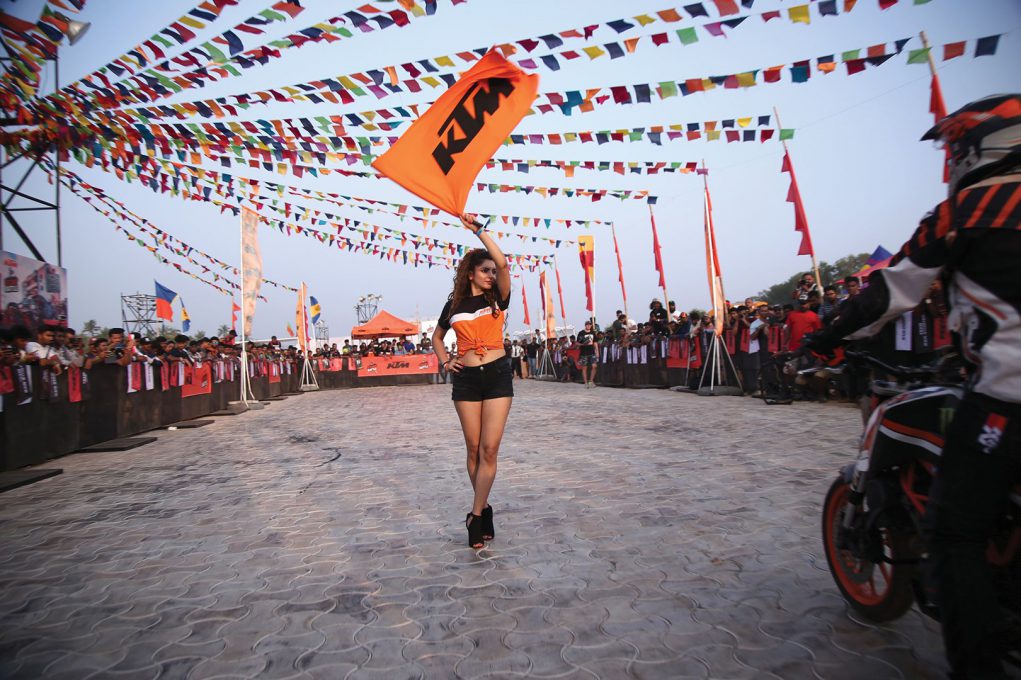 Of course, it's just a matter of getting used to it with practice. But rewiring of muscle memory to depend on engine braking and only the rear brake to modulate speed is rather disturbing. Especially when all your life you've largely depended on the front brake to stop a motorcycle. The bug has bitten hard and there is going to be a lot of this sliding business that I am going to invest my time in and get better at. Never too old to eat dirt, am I right?!
Hill-billy Bashing
Not content with going around in circles, our guy heads for the hill Another first for me, as happens to a lot of people at IBW. My first flat-track experience was followed by my first hill-climb race, both of which I completely nailed… NOT! On the contrary, the fact that I came back humbled rather than with a trophy says it all. The hill-climb course that was curated by our friend Ouseph Chacko and his School of Dirt academy was technical and strewn with fine gravel along the hillside, and I was handed a Kawasaki KLX 140 for the task of climbing up. Now that number might sound like something made for a kiddie bike, but on the climb it was more than a handful to keep both wheels on the ground without hitting the dirt.
A practice run followed by some critical pointers from Master Chacko helped me get a bit more comfortable for dirty-dancing on the tiny Kwacker. I headed for the final run struggling between finding traction and staying on the course. Predictably, I failed miserably at both and punched in a lousy time of 26 seconds to the top of the hill. Sigh. That was a whole five seconds slower than the fastest time of 21 seconds clocked by another friend, and brand ambassador for the Helmets for India campaign, Niels Peter Jenson. Bringing that gap down is going to require some serious saddle time on a dirt bike if I plan to return to this climb next year. And I'll sign off now with the key to the long-term Hero Xpulse, thank you very much.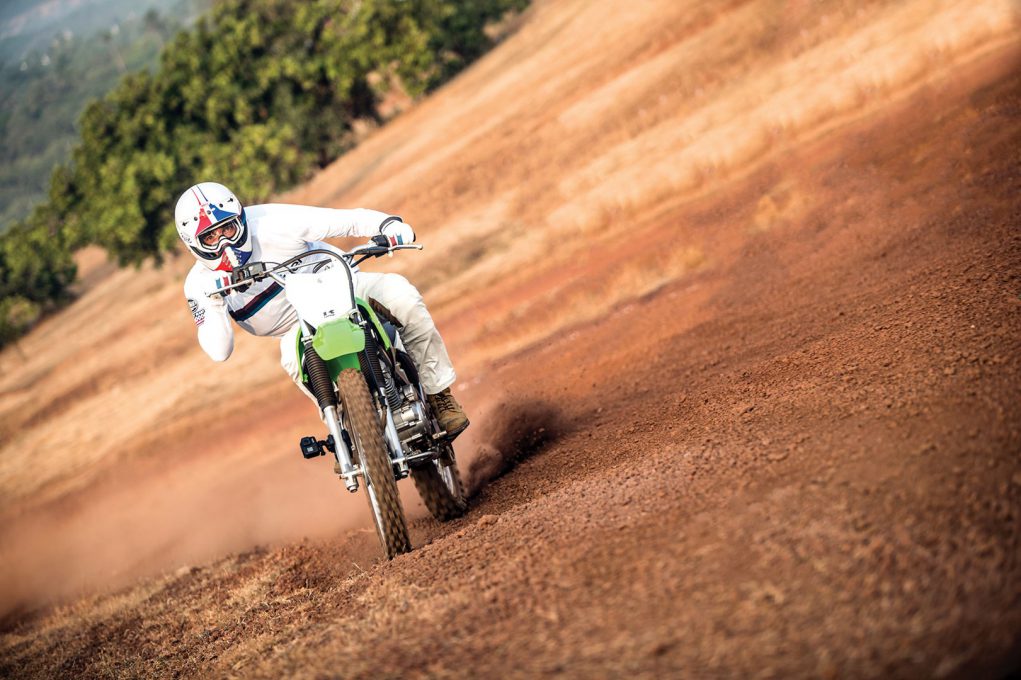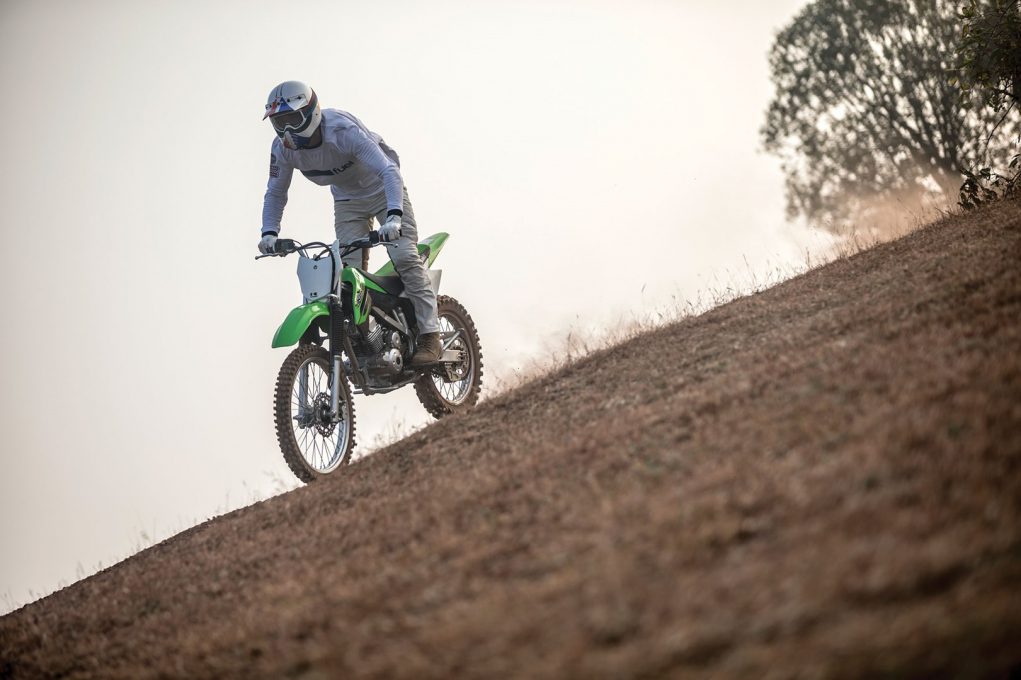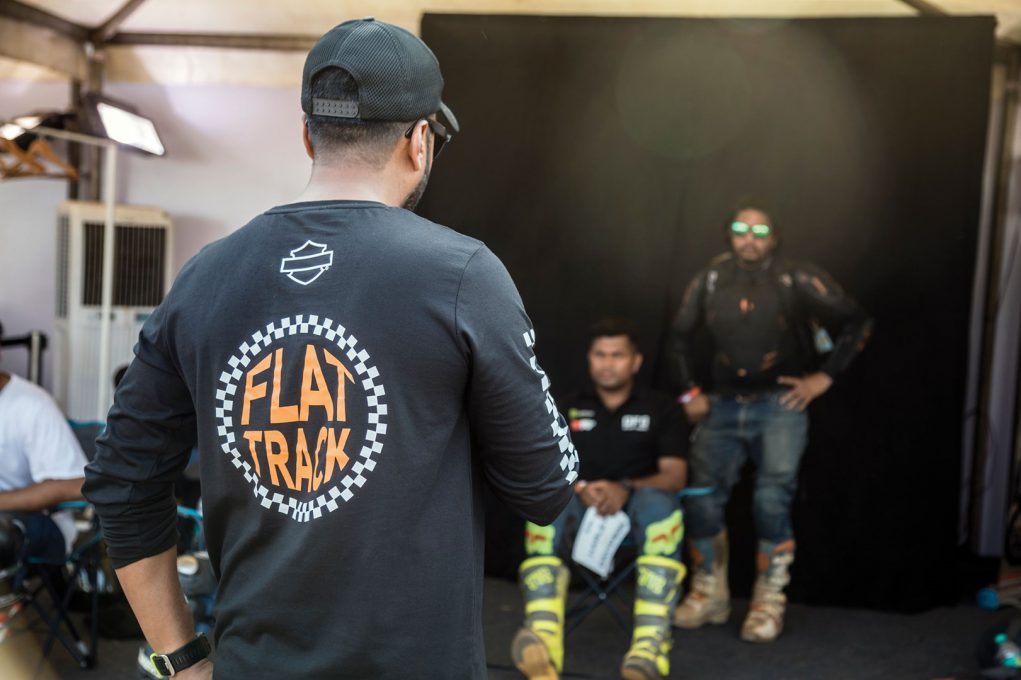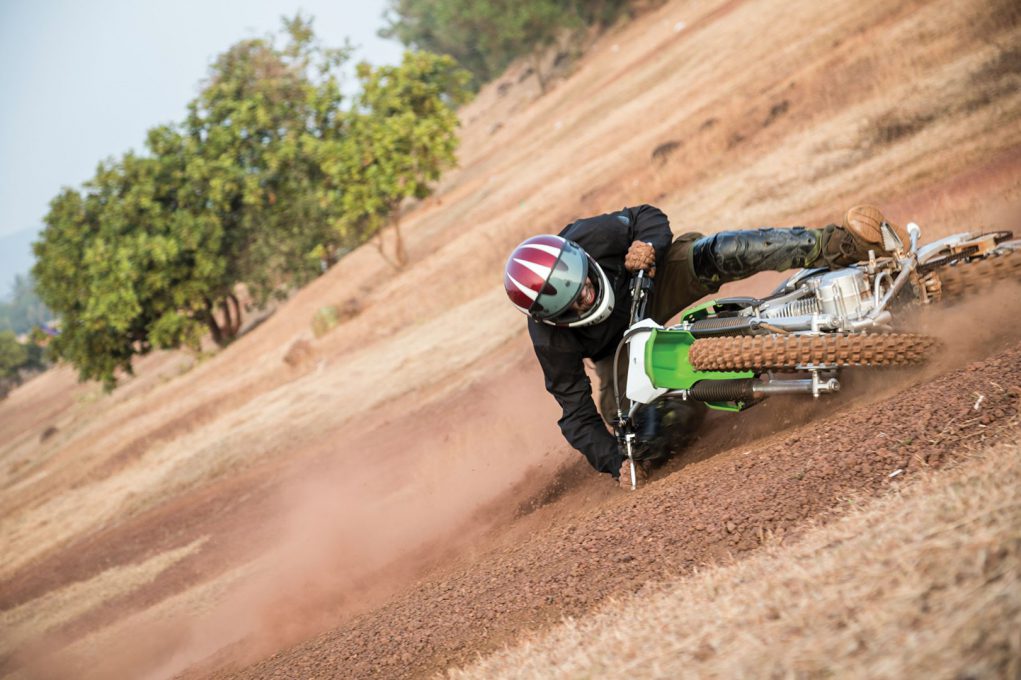 Bench Hoard
And our classic bike guy set up shop at IBW. And talked it, too India Bike Week has always been special and I have been a part of it, in some capacity or the other, since its very inception. For me, IBW is pretty much the biggest motorcycle event in the country and the best part is that all two-wheelers, regardless of their marque and genre, are welcome.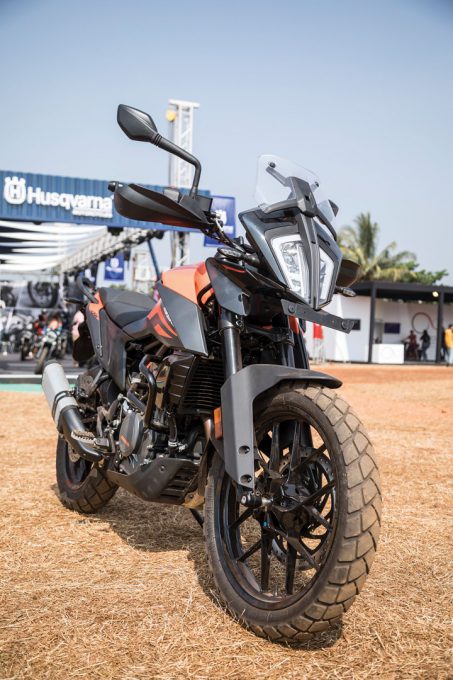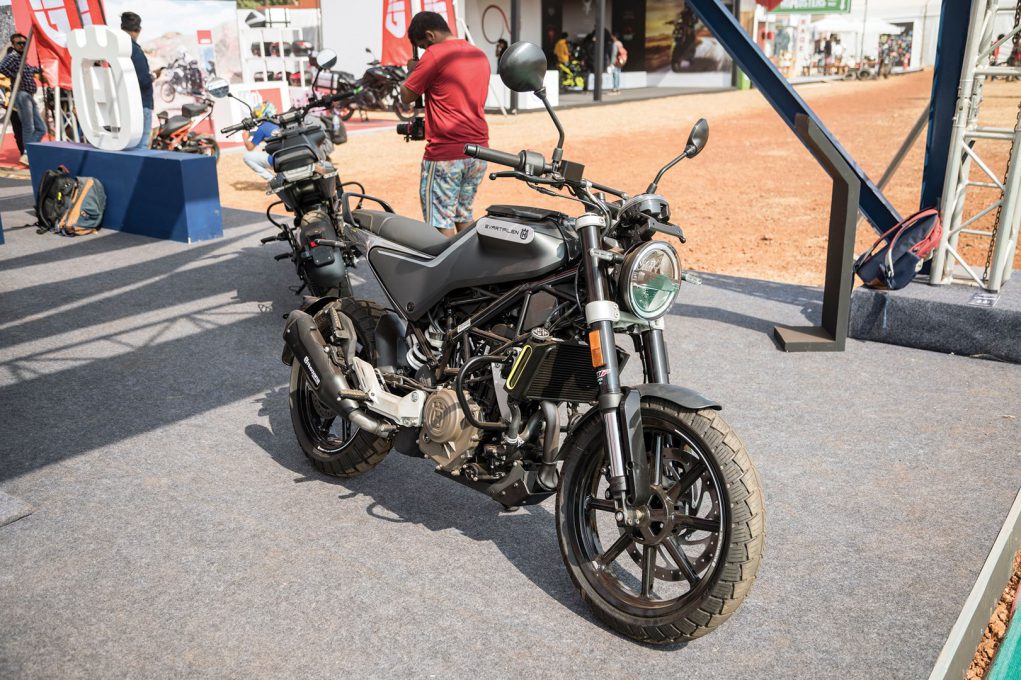 This year around, I had the honour of associating with IBW as Garage Built Motorcycles which is the motorcycle restoration outfit that I run out of Mumbai. We set up a Biker Barn Café that promised good wholesome food at economical rates and the bike banter was on the house. The place was styled like an old motorcycle garage with plenty of outdoor seating providing a grand view of all the stage and everything around.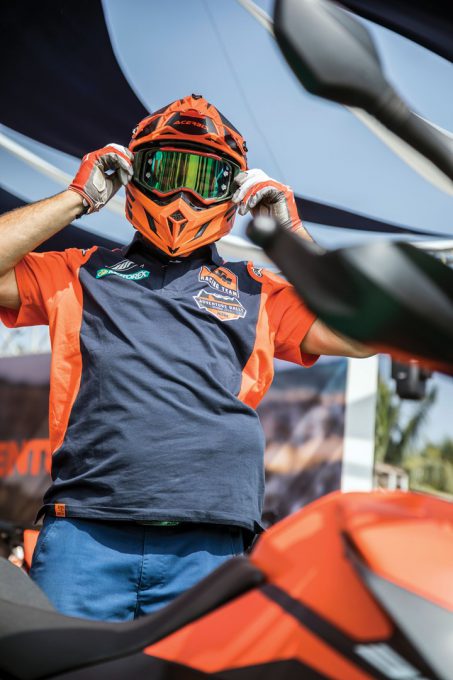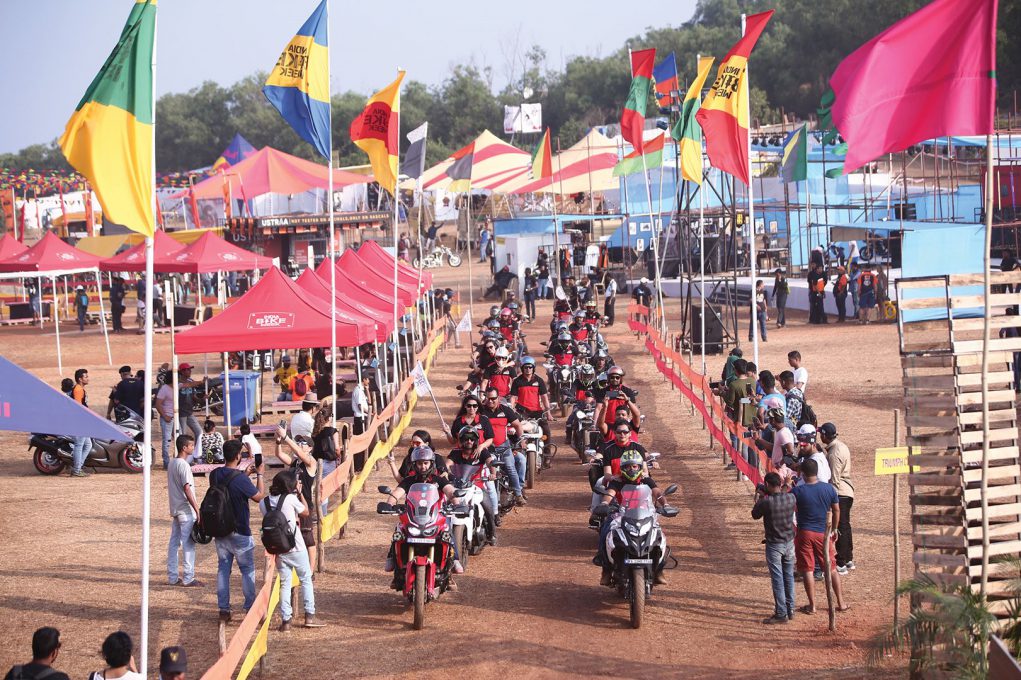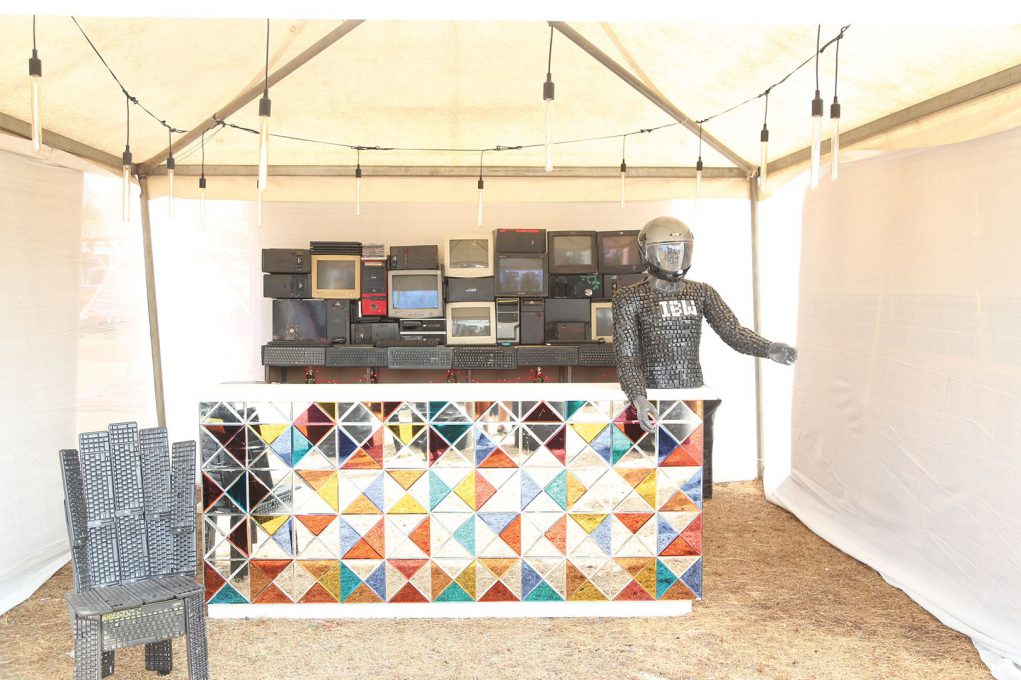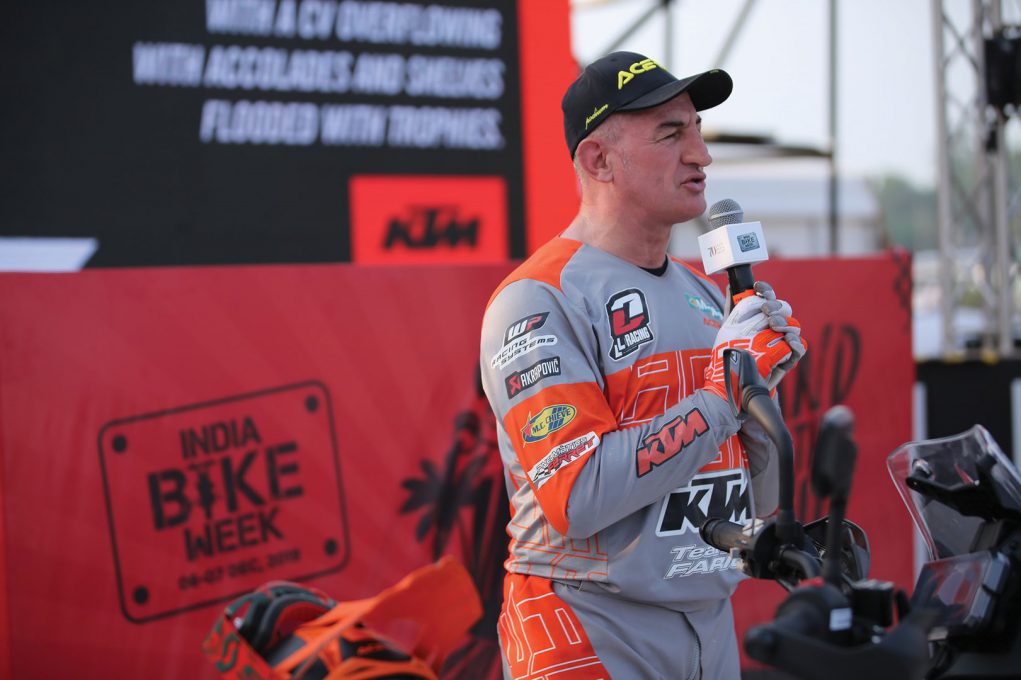 As the event progressed, many vivid and highly animated chats (as such conversations generally go) were had with motorcyclists from across the country. We spoke about everything from the need for better regulations that are friendly to old motorcycles and scooters to setting the contact-breaker points on an old Norton 16H that belonged to one chap's grandfather.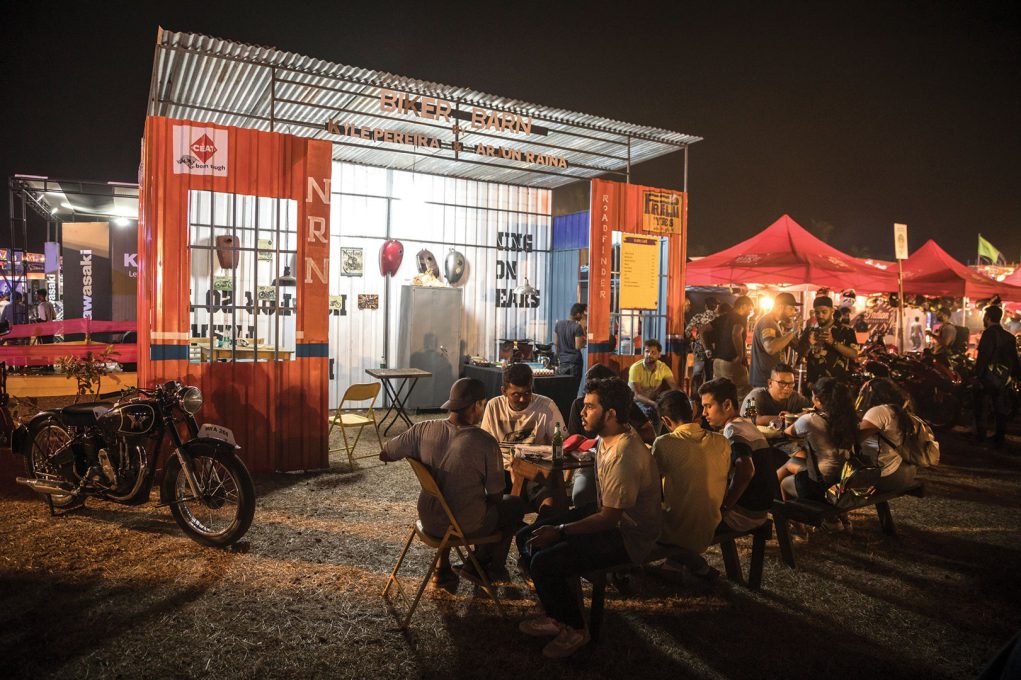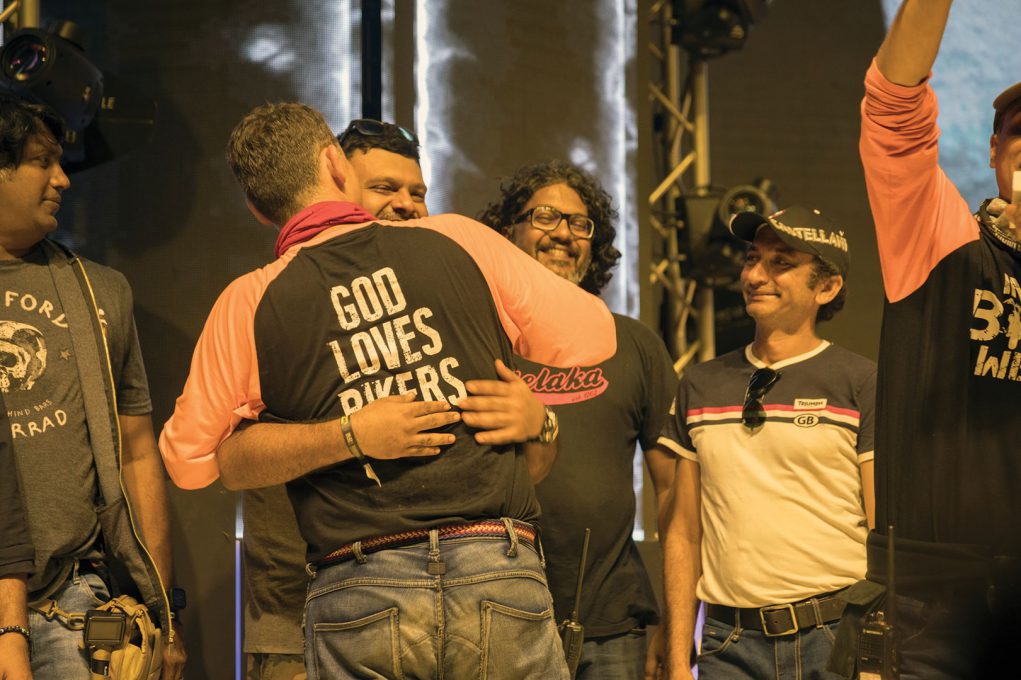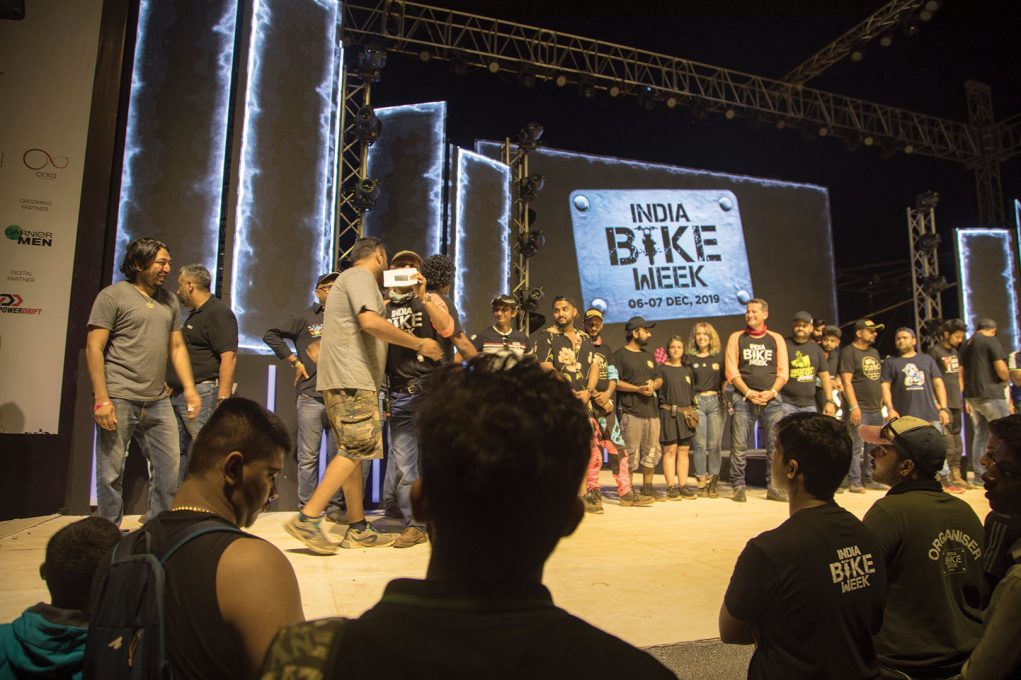 Arjun Raina, the genius behind the custom motorcycle outfit called Motoexotica had parked his gorgeous resto-modded Yamaha RD 350 outside the café, which was a contrast to my largely bone-stock old Matchless G3L, dating back to 1941, that was parked on the opposite side of the entrance. New friends were made and old ones were caught up with. And the icing on the cake was the evening rides back to the hotel on the winding Goan roads, with my Matchless chuffing along beneath me. We plan to be there at the next IBW as well and we intend to make our space more hands-on and interactive for visitors. Can't wait already!