'It's just one of those things, it becomes an addiction. You find yourself out in the workshop at night, you eventually kind of stop counting the hours.' Those are the words of Carl Cerra of Skunk Machine, an automotive design studio based out of Melbourne, Australia. One look at the Cerra GT 865 and even the most design-indifferent person will immediately and wholly accept that the guy means what he said above! An exponent of clay modelling, Cerra brought his vast experience of working with several automotive manufacturers to bear on this beautiful motorcycle. And it shows.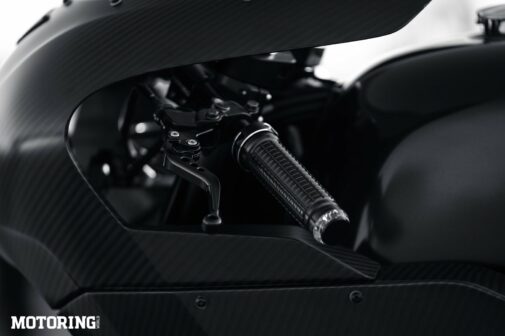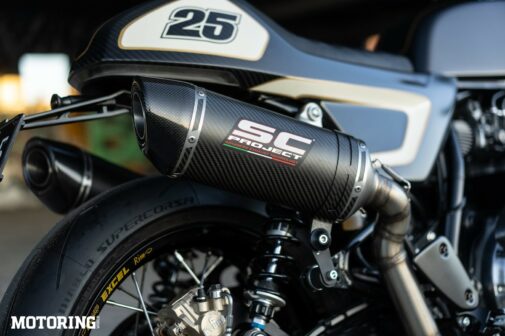 Cerra started off with a series of concept sketches and then on to a 3D concept clay model. His passion for his craft cannot go unnoticed: 'The beauty of using clay is that it doesn't go hard. It is a polymer material, not a ceramic clay. This enables you to continually work the design until you are satisfied with the form. Clay is used to this day in most car design studios. Many of them are transitioning ot digital, but clay always exists as a reference model. You can walk around it, you can make changes on the spot. It truly is a beautiful medium. And mixing it with technology such as scanning, CAD and virtual reality makes it an even more powerful design tool.'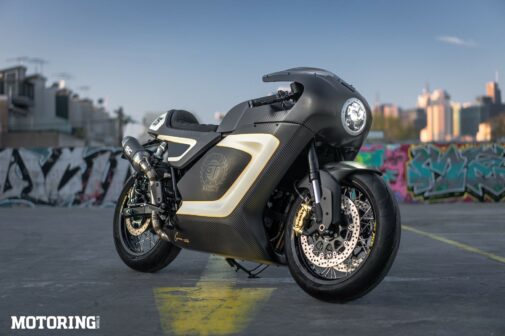 Thus, the Cerra GT 865 proves itself to be a real artist's vision come to life, an example of singular determination and skill. Cerra designed half the bike in clay, scanned the model, and then processed the data in CAD by cleaning up and adding whatever he wanted to. Then he took the data to a CNC shop where they cut the master patterns and made moulds from fibreglass which were then used to make the final carbon fibre parts.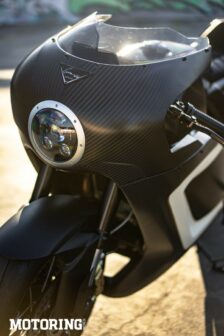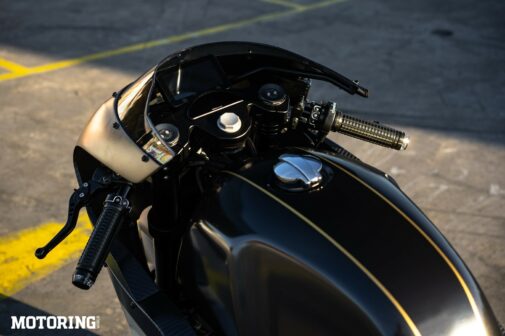 Cerra's goal was to create a motorcycle that was unique, refined and production-ready, something with an '80s vibe but with a modern twist. On all those counts, his creation is nothing but a resounding success. Every angle of the Cerra GT 865 is very evidently deliberate and painstakingly shaped, a clear triumph of spending all those hours with clay. This is one of those motorcycles that make the word 'perfect' seem quite inadequate. It's easily the most exotic and balanced of custom Continental GTs we've seen yet. Just look at those twin pipes angled and suspended to perfection!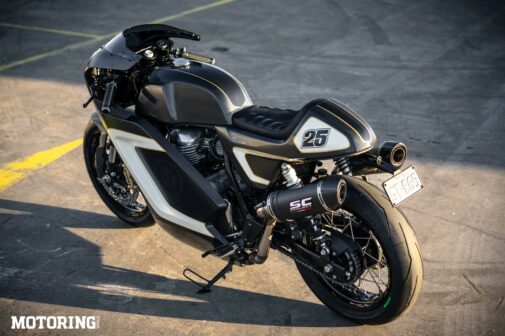 With the parallel-twin bored out to 865cc along with performance throttle bodies and ECU, the Cerra GT 865 can walk the talk, too. There's also a Showa USD front fork and 17-inch Pirelli Supercorsa V3 tyres at either end, a 120/70 up front and a 160/60 at the rear. Motogadget electronics and a host of CNC-machined billet parts keep this a high-quality and low-weight affair. And also an affair we'd very much like to get our hands on. Oh, and as for the time spent, Cerra stopped counting at 2,000 hours. Some people can do so much more with time, right?
Check out the build series on RE's YouTube channel — it's live now!