Yes, take your time. We'll wait. Done staring? Let's begin, then. No, it's not a mirage nor a miracle of software-enabled manipulation. It's a real motorcycle based on the Royal Enfield Continental GT 650, no less. Unbelievable, right? Well, that seems to have been the design brief. That, and to spear a tangent of blatant minimalism through the viewer's heart and mind. Say hello to The Jaeger by Bandit9.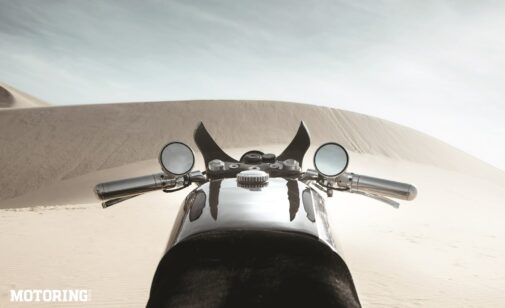 It's difficult to look at such a thing and believe that under that exotic bodywork lies a production motorcycle — and every part is a bolt-on affair. Nothing is cut, drilled or otherwise meddled with. See what we meant with the 'unbelievable' bit? Yes, you could do this with your Continental GT 650 if you wanted to. And you'll probably have to manage on your own, too; Saigon-based Bandit9 has likely sold out its limited run of nine Jaegers by now.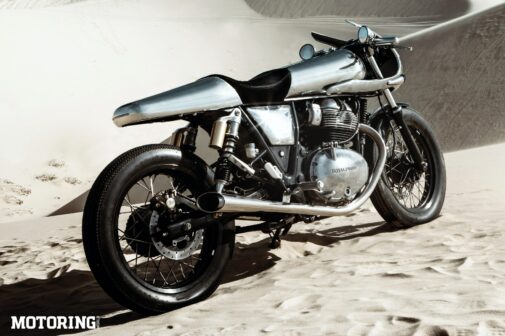 The word 'Jaeger' means either 'hunter' or 'a bird that harrasses other predatory birds into dropping their prey'. We'd say both descriptions fit this build rather perfectly — it hunts those beneath it and punches above its weight at the same time. And if that isn't the soul of the Continental GT 650, we don't know what is.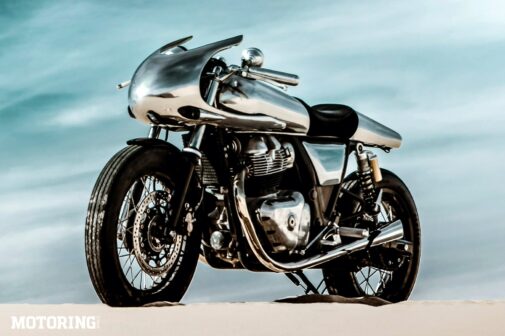 You can tell by the angle at which the tank's and tail unit's edges converge into the seat that the Jaeger compels you to swing a leg over that shiny metal, and you have no say in the matter. Whatsoever. If you've seen the retro-cool Continental GT 650, you know what's changed — and that's everything. It takes a special kind of vision to change a motorcycle's spirit, especially when production-spec mounting points are sacrosanct. And that's as liberating as it is fascinating. Tell us you're not dreaming up a custom bike in your head right now. And we won't believe you.
The Jaeger is a fine balance of shining metal surfaces and offsetting black parts. But there's is no doubt that the metal is what dominates its being; it's made from stainless steel of the surgical variety, so if you're a medical professional, now you know why it looked so strangely appealing. The fairing, with its two recessed headlights, looks like it was made for outer space rather than the roads of Earth. The tank and the tail have flat tops and slope downwards, pulling off a difficult trick — to make something look fast without being angled at the moon. It's an obvious contradiction in theory, but one look is enough to tell that it works in real life. And that's what custom bikes should be.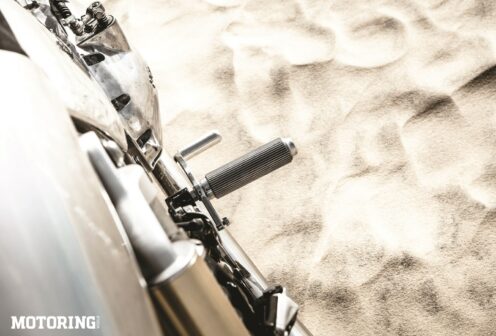 This is extreme retro-modern minimalism at its finest. And we bet no one ever thought something like this would come out of Vietnam. And that's the point, isn't it? A motorcycle can be turned into art, regardless of latitude and longitude. The Jaeger is ample proof of that. If we ever got our hands on one, we'd spend hours polishing it. After bombing it around on a canyon road, of course. And you can go back to staring at it now.