Build a two-wheeled embodiment of one of the greatest cities in the world — how's that for a daunting challenge? Creating just one custom motorcycle based on the spirit of Mumbai is an ambitious objective; after all, the city has hundreds of layers, each revealing a particular and peculiar character of its own. The trick, then, is to focus on one aspect and realise it to the fullest. And that's what Shail Sheth of Bombay Custom Works has done with its Bombay Local or Urban Motard.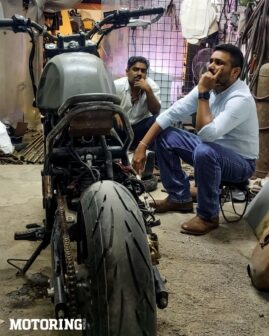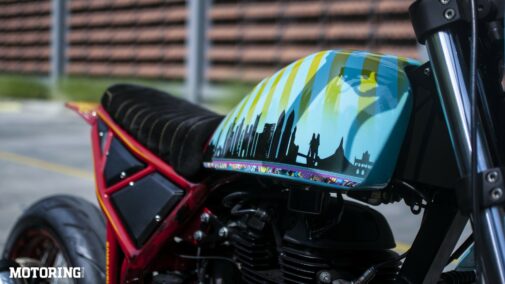 Based on a Himalayan Scram 411, the Bombay Local is a machine that represents the fun and wild side of Mumbai. And it's very easy to see why! Using the Scram as a base offered the chance to take on a premise that's not very popular in India — a supermotard. That alone makes this motorcycle a very different kind of custom from the usual ornate classic themes that rule the Indian-design roost. Instead, this is a sporty multicoloured motorcycle so vibrant and bright that it needs no lights!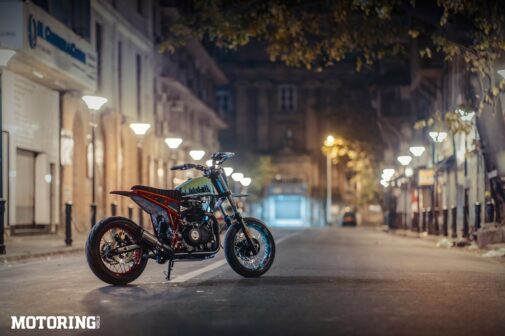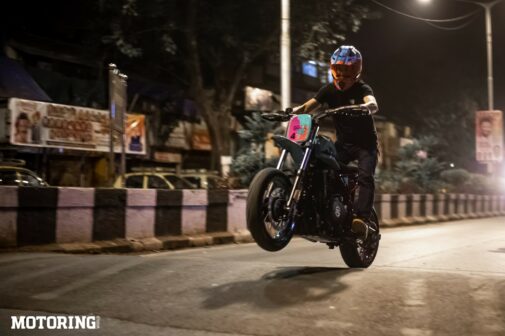 The custom tank, panels and fenders sit on a substantially modified rolling chassis. An all-new rear subframe holds a slick seat and a painted panel on the underside that depicts scenes from a pop-art Mumbai, a theme that continues all over the motorcycle in all its new-age glory. The triangulated trellis subframe is meticulously crafted to give the Bombay Local a stance that's at once aggressive and carefree. Sorry, pillions, you'll have to take the train this time. Fat and sticky 17-inch tyres wrapped around thick wheels give this bike the poise it requires to dance through Mumbai's mayhem. And a modified Supertrapp exhaust announces its arrival loud and clear wherever it goes.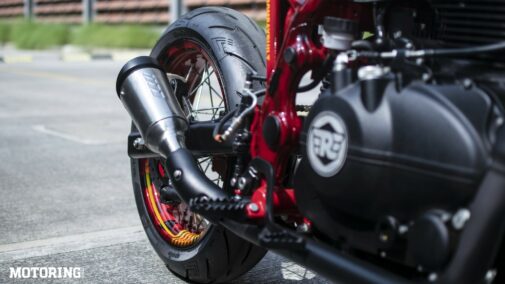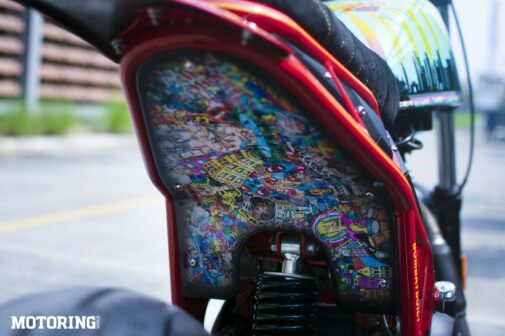 The end result is a motorcycle that weighs 20 kg less than stock, and with the upgraded cycle parts and an engine that breathes freer, it makes for performance that's as spirited as the motorcycle's theme. Also, the Bombay Local is an example of how relatively handful but crucial changes can make a planet of a difference to a motorcycle's character. It's beauty, madness and exhaustion, all rolled into one. Exhaustion, because the entire motorcycle was painted in just 48 hours at the very last moment before being shipped off to Rider Mania 2022. Quite an apt way to channel the city's breathless soul, that.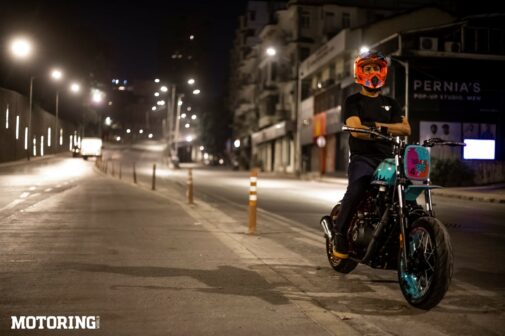 The Bombay Local is a modern translation of an old city, a new expression of old habits, a fresh take on the age-old tradition of custom-bike building. Being a custom supermotard is very much being an outsider in established territory — much like arriving in Mumbai for the first time. And as this particular genre of motorcycle does, like the city it's inspired by, it rides the point straight home.