Of late, things have become more divisive than they ought to be. People seem to have lost sight of the fact that they can set out to have fun in any direction, and they will find it. It's always waiting, too, that guided momentum which tilts this way and that, coursing likewise on the road and in the veins. It's a sweet spot right on the edge of fear, and there are many ways to stay there for as long as possible. And these three motorcycles have done that for a lot of riders seeking fun out there. Well, at least their names have, seeing how drastically their physical selves have changed by this point. And it's a fun trio that implicitly proves India is still very much a single-cylinder land, no matter the format of motorcycle.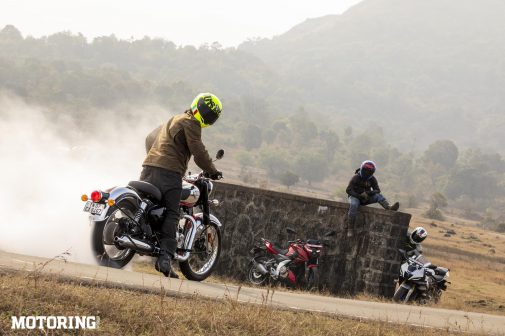 The oldest manufacturer, of course, is Royal Enfield, but the Classic name is only over a decade old even if it carries the age-old lines of the Bullet. That makes the Bajaj Pulsar the oldest name here, the evergreen 20-year-old hooligan for the recent generations of the masses. And staring with quiet intent at the Indian pair is the Yamaha YZF-R15M, a motorcycle at the height of its sporty powers in its newest form. The aim here is not any sort of direct comparison at all — only to show that comparisons are futile when it comes to fun. And life, too. After all, competition with others only makes sense where it's required, not in everyday life. The only goal is to improve your own self, and that's why these machines shine bright today.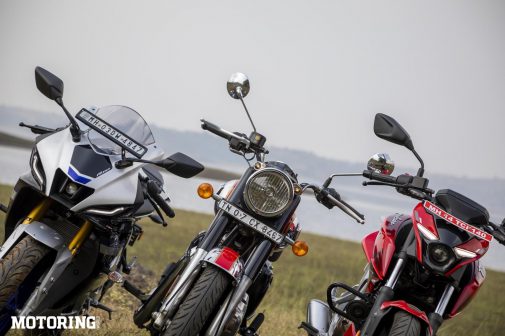 Of this threesome, the Classic is obviously the heaviest but it also makes hammer-loads of torque at rock-bottom rpm. The slinky R15M is the lightest and revs its tachometer to a heady 10,000 rpm. The Pulsar is the middleweight of the three and also the quickest and fastest one, not to mention the most wheelie-friendly of the lot. They are as different as motorcycles can be, but they most certainly get along better than the factional types would like. Perhaps this is why we all need like-minded people in our lives, no matter the kind of bikes they ride. If for nothing else, just to have a go on each other's bikes once in a while.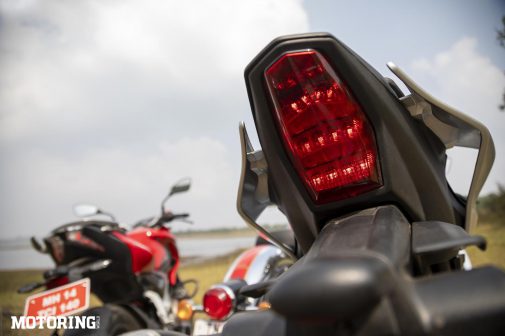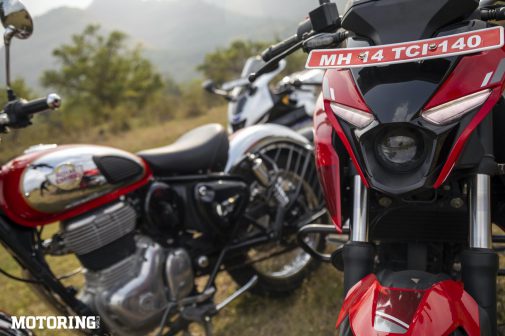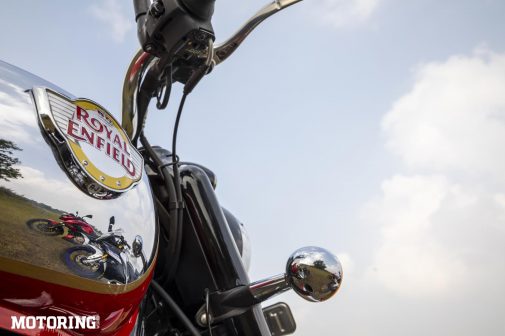 The site of this experiment was a recently discovered tarmac loop, one that was remote enough to banish phone signals. Said loop runs through the kind of countryside that most of today's India came from. And it was a road that proved just how easy it was to get carried away with a particular idea. The R15M's angry revs seemed to provoke the Pulsar into replying with its own bursts of retaliatory acceleration, and this continuous exchange meant that the Classic had to settle into a peaceful and dignified rhythm in their wake. It loved doing so, too, preferring to sweep along and take in the bigger picture. But it didn't shy away from scraping its 'pegs when the time came, either.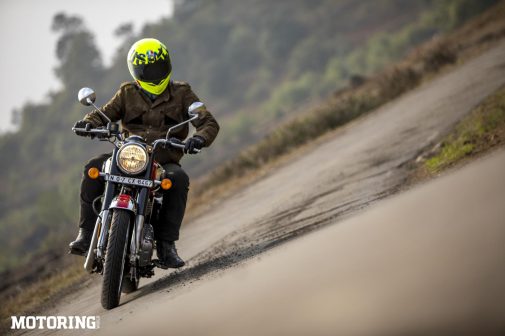 Up the road, though, the Pulsar and the R15M traded blow after blow. Their individual sporty ambitions put them in a friendly contest, never mind that they're 94cc, 6 bhp and 20 kg apart. What the Pulsar won with its brute force, the R15M clawed back with its laser-like precision. It was homegrown strength against MotoGP-imitating agility, a bout more entertaining than the average comments section of your favourite app and infinitely more polite, too. Both remained smooth and predictable, no matter how high they revved. And with gravity on its side in a downhill section, the R15M earned its underdog medal by keeping the Pulsar nipping at its heels. And that's something the Bajaj could definitely respect, having sewn and flown that particular flag since its birth.
Meanwhile, the Classic sailed along unperturbed by the events unfolding ahead and under its wheels. Its perfect chrome reflected the world and its worries away into the wind. So self-assured are its ways these days, naysayers' veins are bursting in their foreheads. The long-stroke single was just as smooth as its lower-displacement companions in every aspect. Both power and braking were immediate but not fierce — that's just not meant to be the nature of a motorcycle called 'Classic'. Though it did look mighty fine in the cloud of burnout smoke it made once it caught up with the other two.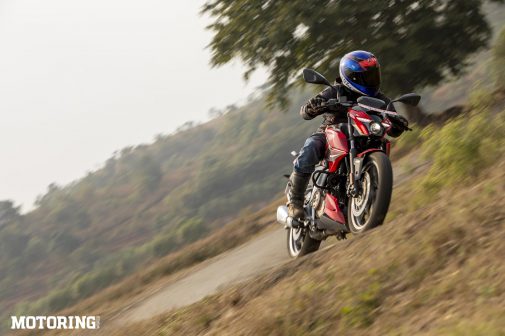 The substantial leaps each of these bikes has taken over its predecessors is nothing short of incredible. Whether it's the Classic's hefty and smooth cohesiveness, the R15M's accurate miniaturisation of GP racing, or the Pulsar's full-circle return to its exuberant roots — they're all equally valid reasons to go out and ride. There are no outsiders here, either; the Yamaha is as Indian as the Pulsar is Colombian and the Classic is European. Those are the places the Indian pair is most popular in; motorcycles can teach us a lot about inclusivity if we're willing to listen. Each of these motorcycles has come a long way, and it's a path of intense self-improvement that we'd all do well to heed.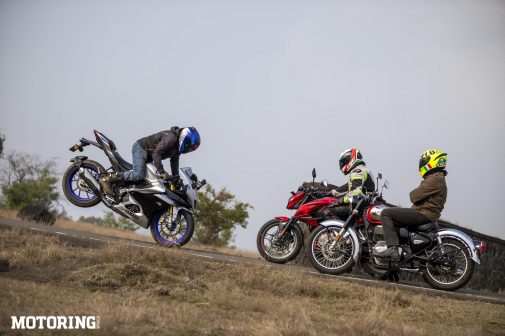 Three very different motorcycles resting on a lakeshore were a sign that it is perfectly possible to get along no matter the differences. They were the embodiment of the phrase 'unity in diversity', and they were only three of the motorcycles we get to ride and have fun with — just that these three have been doing it longer and in greater depth than most. Talk to any fellow rider about these machines and they'll likely have a story about one, if not each. In the end, we'd gotten there on the same road, and we'd take the same road back together, just at our own different speeds. It never matters which came first, late or early. The best things only happen when we all do our best, right?