OLD DELHI MOTORCYCLES: DILLI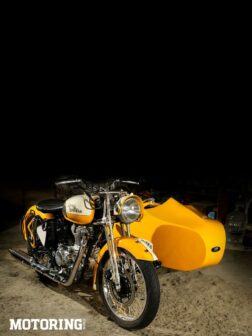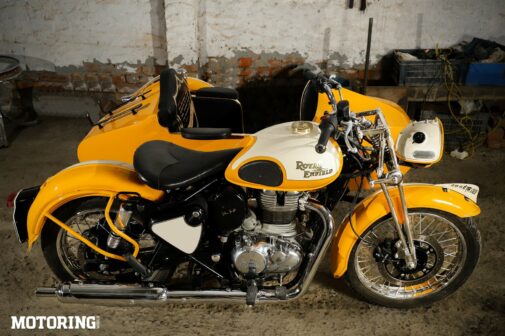 You know they're being colloquially unpretentious when they call a motorcycle 'Dilli' and not the anglicised 'Delhi'. However, despite its endearing name, this three-wheeled twist on the Classic is anything but subtle. And this lack of coyness makes complete sense when you consider that Haribinder Singh Bijji, founder of Old Delhi Motorcycles, took inspiration for Dilli from the ingenious and fastidious relationship that exists between the ustads and the shagirds who pass on the tradition of craftsmanship from one generation to the next in the narrow lanes of Delhi. Sorry, Dilli.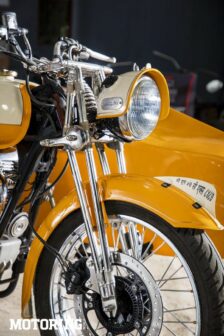 This stunning creation isn't just about its bright colours and threewheeled orientation, and carries Take a lot of period details that hark back to WWII-era motorcycles while still retaining crucial modern components. A quaint shrouded headlamp floats ahead of a chromed girder fork; but it still carries a front disc-brake setup, similar to the rear wheel as well. The fuel tank might look stock, but it's been scooped out at the back to let the seat's front edge fit right in. And meanwhile, the sidecar gets enough leather and ornamentation to be called a work of art in its own right, even as it rides on modern suspension and tyre.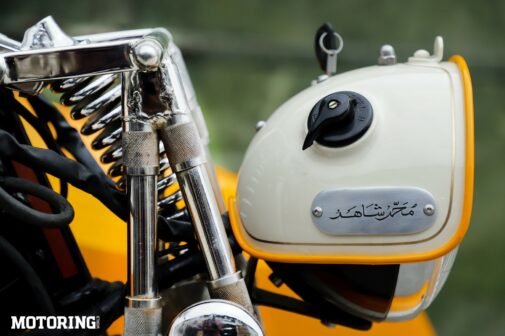 To suitably top it all off, a yellow and white paint scheme makes sure that `Dilli will never lack attention wherever it goes. And of course, since it's an Indian impossibility to see a sidecar motorcycle and not say the word, we have to give in to the demand — Sholay. With Dilli, two separate things — a motorcycle and a sidecar, running on a blend of old and new — come together for a common purpose. Just like all those generations of ustads and shagirds, right?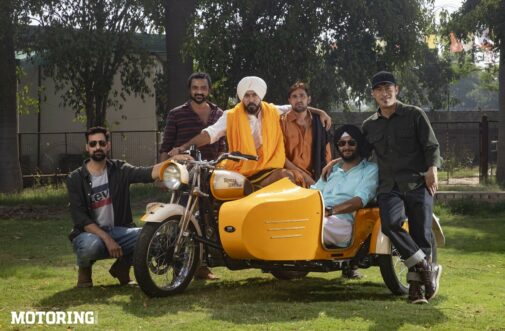 MS CUSTOMS: URBAN ROADSTER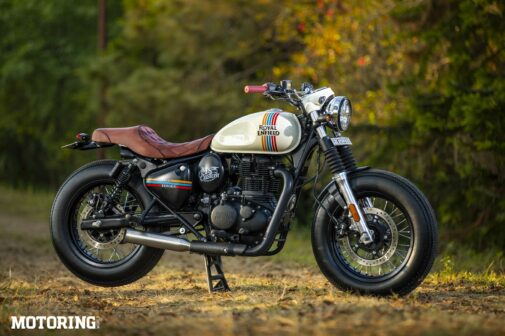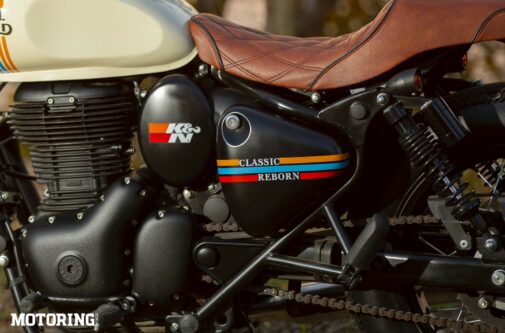 Now how many of us can say that we build custom motorcycles after going back home from the office? Well, that's exactly a day in the life of MS Lalmalsawma, automobile engineer and proprietor of MS Customs based in Aizawl, Mizoram. What's more, he's been at it for 20 years, so you know he understands the meaning of the word 'passion' in a way that few others can. And he's turned the Classic into the Urban Roadster, as a more useable custom motorcycle, a machine that also carries a healthy dose of nostalgia.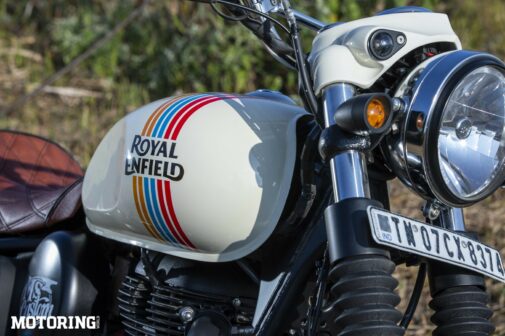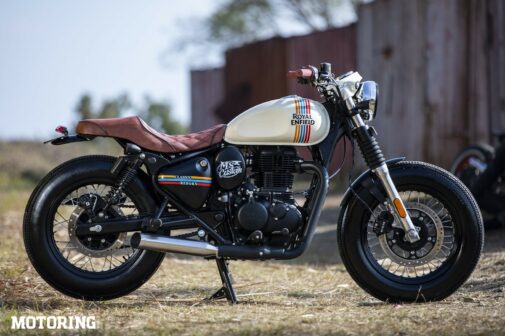 To begin with, this proportionate design sits on 4.50-section 17-inch retro-pattern tyres which gives it a solid stance. At the rear, this necessitates a custom swingarm to accommodate the wider wheel assembly. The tank gets well-executed hand-beaten knee recesses which are a great custom touch, while the tank and the toolboxes feature coloured stripes that recall carefree times from a few decades ago. A handcrafted dual seat isn't something you see on most customs, and is a nod to the intended everyday ability of this build.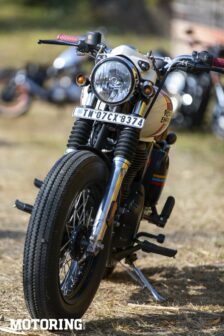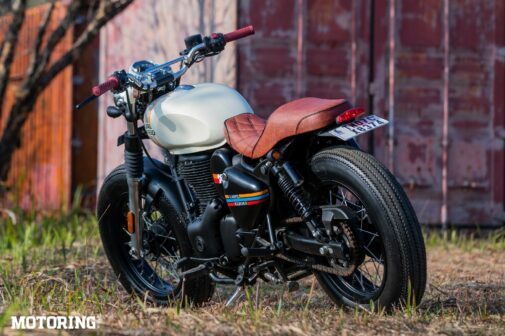 Now, we don't normally condone hacking away at the iconic Royal Enfield casquette, but MS has done a good job of converting it into a 1960s-style unit. It retains the pilot lamps and traditional shapes on its top while freeing up the headlight to do its own thing. It might seem simple, but we can assure you it's not — and that also applies to being a custom-bike builder in one of the Seven Sisters. The time and effaaaaaaaort required to craft a two-wheeled work of art is amplified several times due to Mizoram's isolation from the rest of the country and the relative scarcity of raw materials, tools, components and accessories. And that's after the fact of maintaining a steady job. Ladies and gentlemen, please doff your helmets to MS Customs!