I have always liked the Royal Enfield Himalayan. It is a motorcycle that prefers function over form, its seating triangle is comfortable for hours and hours of saddle time, and it has many options to mount luggage without hampering rideability. The motor has enough punch to carry out a wide variety of tasks and its weight is surprisingly well-balanced and manageable. There really isn't much to point a finger at on this motorcycle.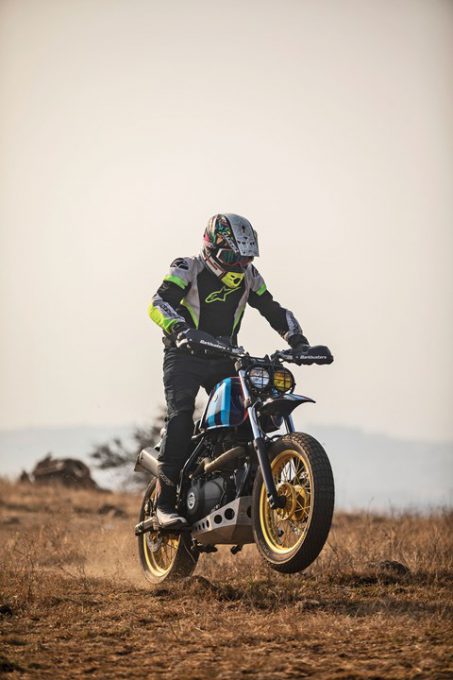 But then again, a motorcycle that rolls off an assembly line is designed and built for the masses. And we all have experienced it at some point, maybe personally or through our friends — mistakenly putting your key in an identical bike. Or at the service centre, left wondering which bike is yours in the sea of similar-looking ones. If you think about it, it's a sad thing to not recognise your beloved machine, right? And this is exactly where the word 'custom' comes in.
Now, it's a common thought that comes to mind with custom bikes, that practicality and functionality are compromised for design. Well, yes, that's true. But again, there's also a genre of custom bikes that follows the exact opposite philosophy, while adding an entire aspect of personality to the motorcycle. And the two bikes, seen here with the new BSVI Himalayan, are a perfect example.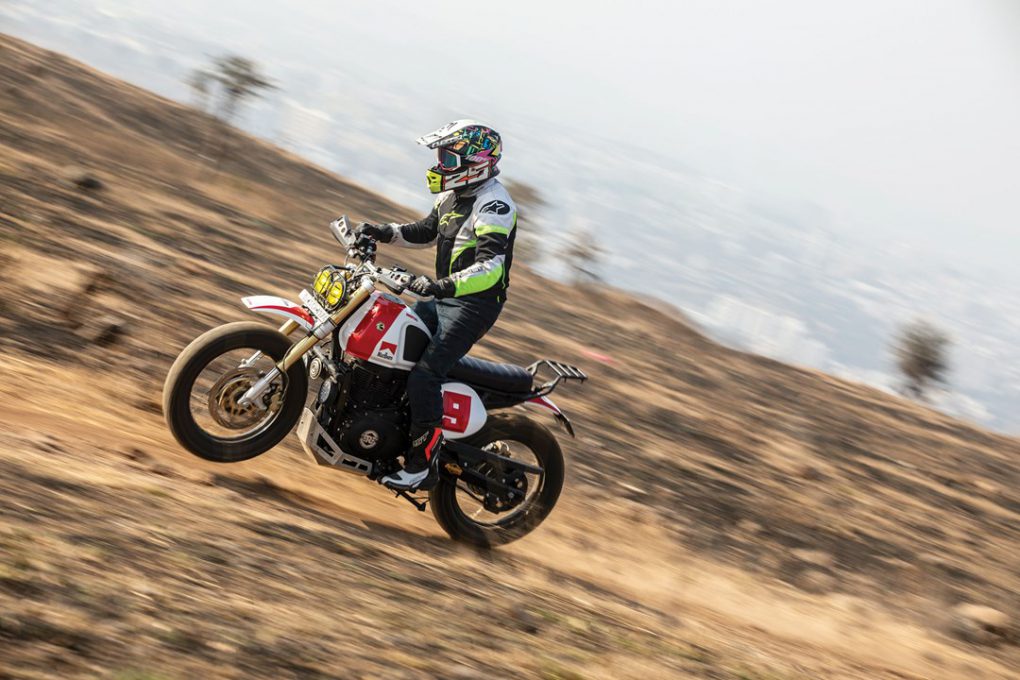 Devashish Sharma, who runs Ricochet Motorcycles, is the man behind these builds. His pursuit for designing motorcycles started at an early age in school which was followed by learning CNC design and machining which landed him at Rajputana Customs, a name you have often come across on these pages. After gaining experience for six years, Devashish decided to open his custom shop in Pune and since then he's been hammering, bending and welding metal to build some crazy custom motorcycles.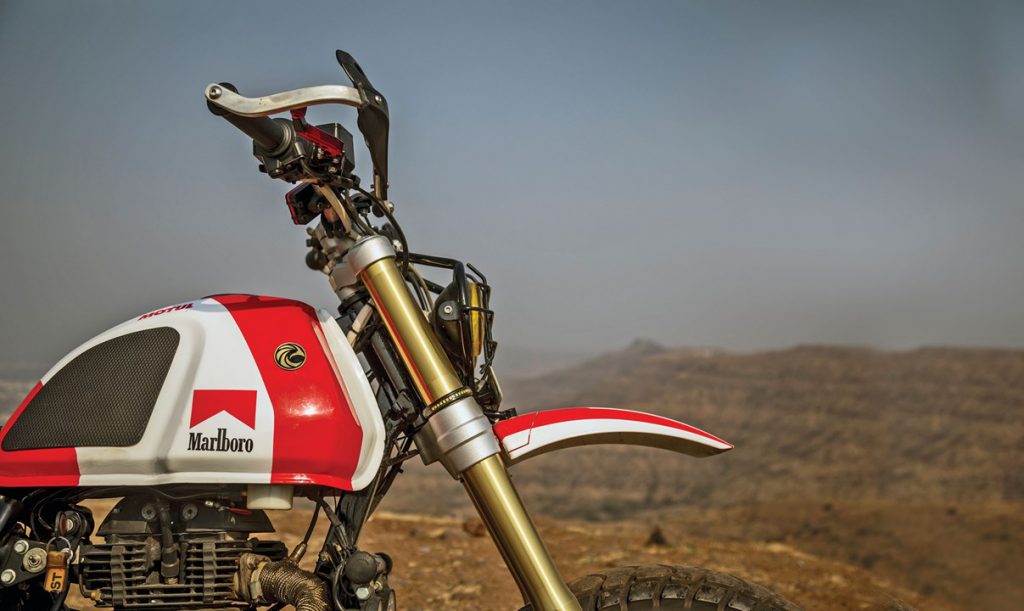 Coming back to the ones here, I have to mention that while the stock Himalayan is not any less of a fantastic motorcycle, these two bikes have managed to take the fun factor to a higher level, without much compromise. The white-and-red BSIV bike, called The Marlboro Man, was built with a tracker theme. When looked at up close, there are a lot of custom-built components: the rear subframe, seat, knuckle protectors, fenders, bash plate, headlamp grille, all have been hand-built. And not to forget the sick-looking exhaust system that packs a punchy note and the inverted fork that's been lifted from a Mahindra Mojo.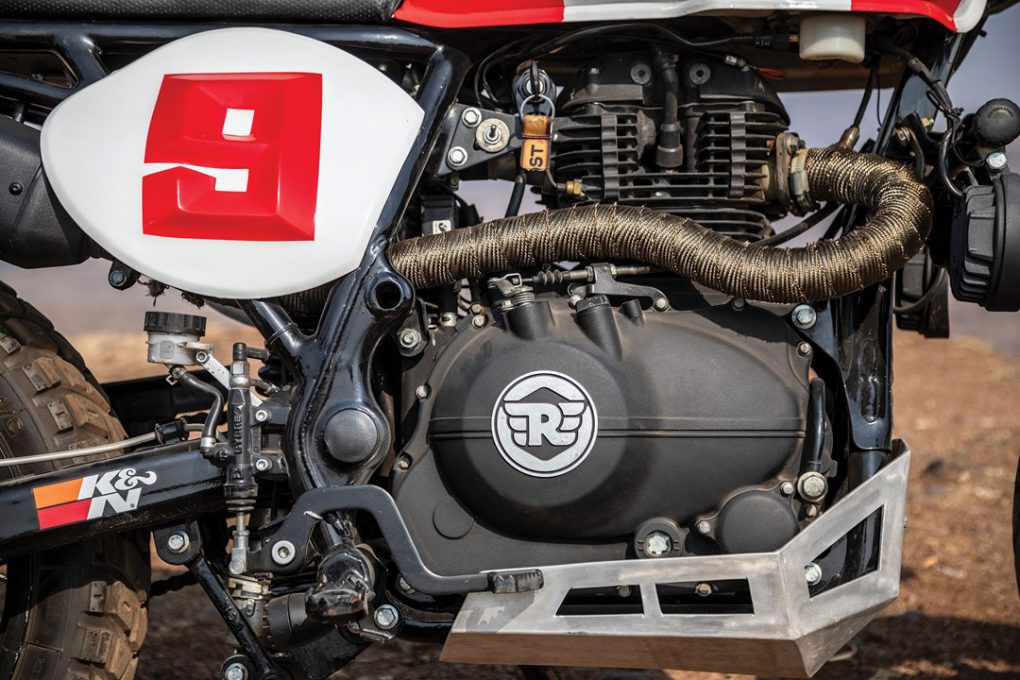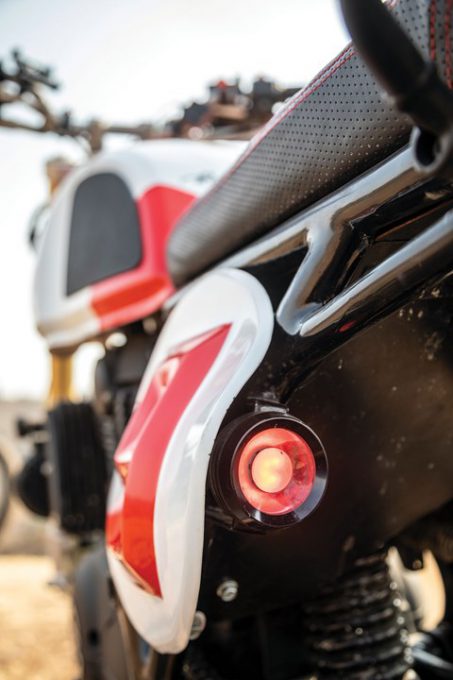 There is a prominent increase in power and torque felt across the rev band as you open the throttle, making it an absolute hoot to ride, jump or even slide in the dirt. With a lot of factory components stripped off, Devashish says the weight reduction is easily close to 20-odd kg, which is seriously a lot. The build is so solid that the bike's owner rode it back from Pune to Delhi, and the word is that he plans to enter dirt-rally events with it. And that speaks a lot about the functionality of the motorcycle.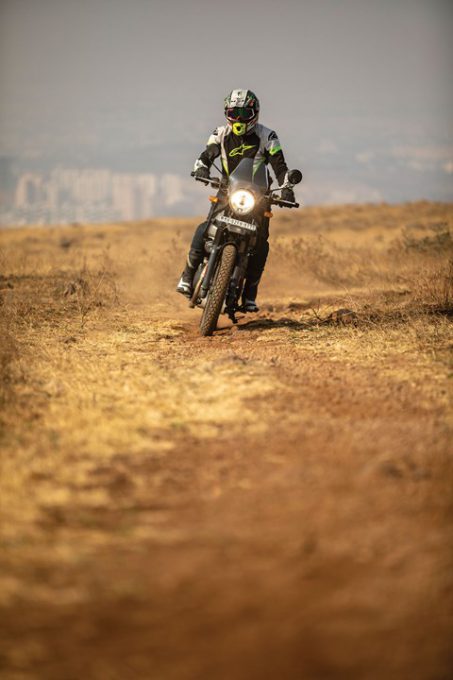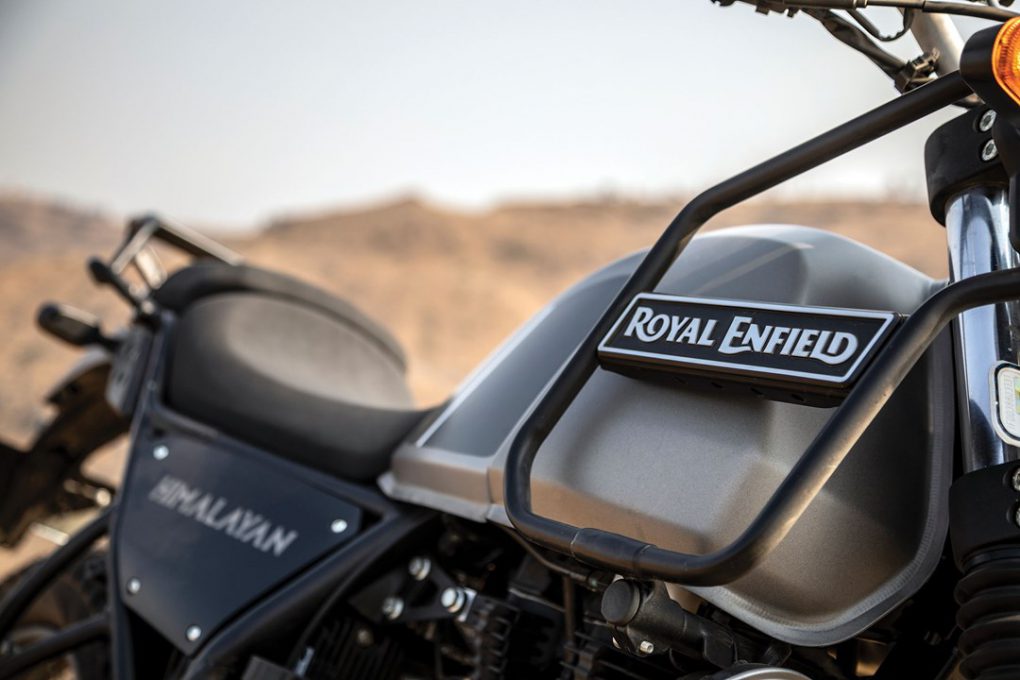 So much so that after building The Marlboro Man, Devashish got his hand on yet another BSIII Himalayan which now wears Martini Racing livery. While the two might look quite similar, the latter follows more flat-tracker lines with its tyres and minimalistic tail section. The Martini bike, although it might have a personality of its own, currently waits for an owner to purchase it and is likely to receive a dose of customisation to suit the owner's identity. Oh, and it's no less fun to ride, too. To sum it up, and I mention again, custom projects like these allow your motorcycle to stand out without compromising its functionality. Like I said in the beginning, a stock bike is for the masses, while a custom bike is an extension of one's personality and these builds are proof of it.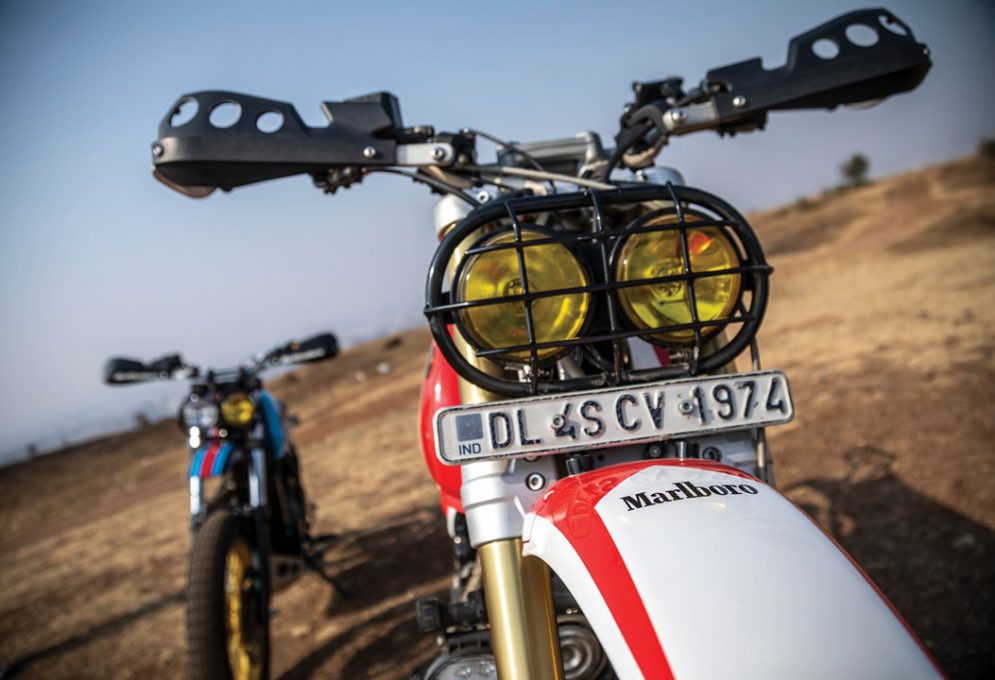 We would like to thank everyone at Ricochet Motorcycles for building these lovely bikes and letting us have a blast riding them.
POWERTRAIN
Displacement: 411cc, single
Max power: 24.3 bhp@6500 rpm
Max torque: 3.26 kgm@4000-4500 rpm
Transmission: 6-speed
CHASSIS
Type: Half-duplex split cradle
BRAKES
F/R: 300mm disc / 240-mm disc
TYRES
F/R: 90/90-R21 / 120/90-R17
DIMENSIONS
L/W/H (mm): 2190/840/1360
Wheelbase: 1465 mm
Ground clearance: 220 mm
Seat height: 800 mm
Kerb weight: 199 kg
Fuel capacity: 15 litres
PRICE: Rs 1.89 lakh (ex-showroom, Mumbai)