What is the first thing that comes to mind at the mention of the words 'off-roading'? Sure, everyone will think of dirt bikes, gnarly trails in the middle of nowhere and the insane level of skill one develops in the process of tackling it all. Another important factor is the tyres because, after all, one can't hope to traverse treacherous terrain without a pair of suitable tyres. Being the one thing that connects rider and machine to the roads, or in this case, the trails, there's a lot riding on the ideal tyres.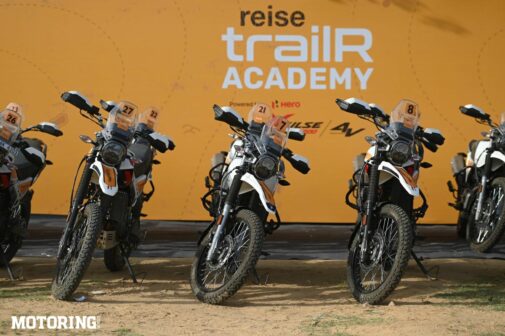 Enter Reise Moto, one of the most recent entrants in the Indian tyre market, with its new TrailR dual-purpose tyres. But what is more interesting than these splendid tyres is the fact that Reise Moto is going above and beyond, by not only providing quality tyres, but also offering a unique immersive experience at the Reise TrailR Academy in association with Hero Xpulse 200 4V. Talk about commitment and dedication to building an exemplary off-roading culture, eh?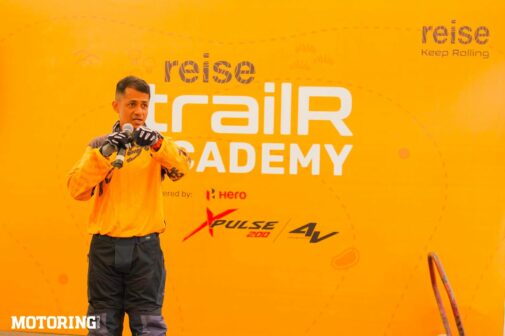 Anyway, getting to the matter at hand, a bunch of us journos were called upon to take part in the inaugural training academy, for a little taste of what Reise has in store for enthusiasts. I jumped at the opportunity, as any other person in their right mind would, and was soon on a flight to Delhi. Upon touchdown, the heat hit me with a vengeance and it suddenly struck me as I realised what I had signed up for. Two days of rigorous off-road training with the best of the best, under the merciless Gurgaon sun. At least it should be fun, right?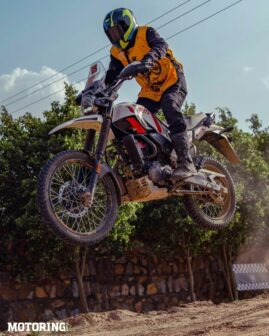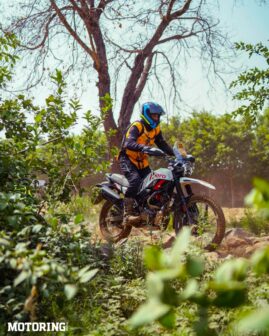 The cab ride from the Delhi airport to Throttle Shrottle Moto Ranch took about an hour, during which I tried to brace myself for everything that could happen in the coming days. Being relatively new to off-roading, there was a truckload of scenarios dumped in my mind on how things could transpire. What if I crashed, broke a bone or two, or even worse, what if I make a fool of myself in front of all my peers? Bah, nothing of the sort even remotely bothered me. On the other hand, there I was thinking of how I would discover my true calling, be noticed and make a sudden entry into the world of motorsports. Was I building castles in the air? You betcha.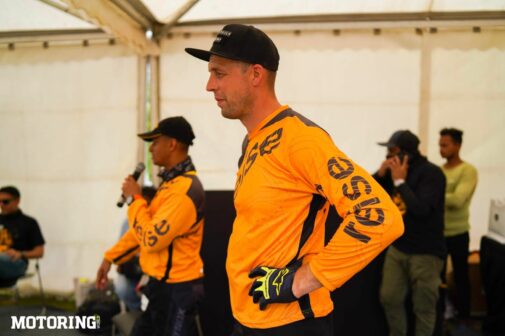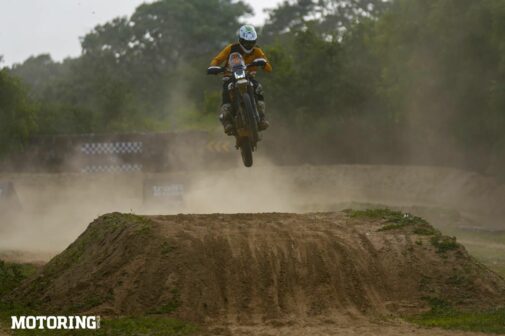 Now, I should mention that we were going to be training under two very accomplished and seasoned riders, namely two-time Dakar Rally winner and Tuareg Rally champion, Arunas Gelazninkas, and our very own Dakar Rally Pilot, Ashish Raorane. They were to guide us through three levels of the Reise TrailR Academy, which should leave us well-versed in the basics of off-roading. Seems pretty straightforward, doesn't it? I mean, factor out the blistering heat, and we were like a bunch of toddlers in a sandbox learning how to walk.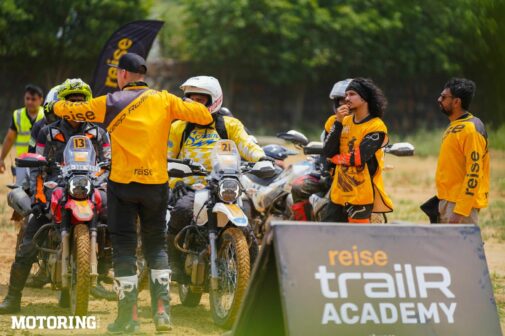 Despite the lot of us being on two wheels for the majority part of our lives, learning something new always comes with a decent amount of unlearning what we know about riding in general. It always seems like the laws of physics tend to change with respect to the nature of the surface we are riding on. That being the case, we were all initially subjected to a few theory classes on off-road riding. This included lessons on the centre of gravity, body positioning, and also setting up the motorcycles to our comfort.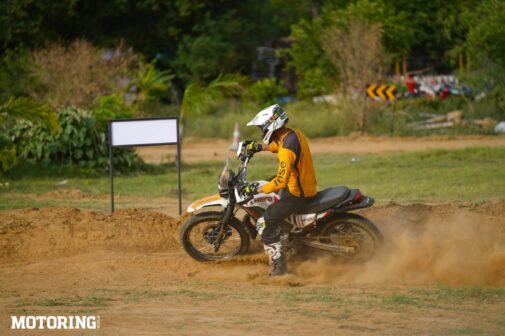 With all that out of the way, we then moved on to the more practical aspects of off-roading, namely braking, throttle control, and cornering. Ashish mentioned that as far as braking efficiency is concerned, one has to tap the brakes in quick succession rather than jam them, essentially acting as the ABS. With a little practice, most of us seemed to get the hang of it and were soon slowing down like the pros.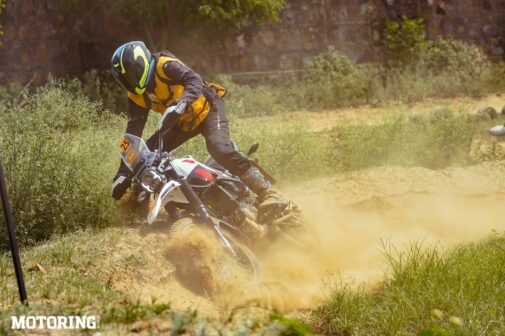 Next on the list was throttle control, and for this, we started off by manoeuvring through the sand trap. Following that, Arunas put us to the task of weaving through a set of strategically placed cones which further evolved into a lesson on balance and body positioning, wherein we had to complete the course with one of our limbs off the bike. First the left leg, then the right one, and finally the left hand.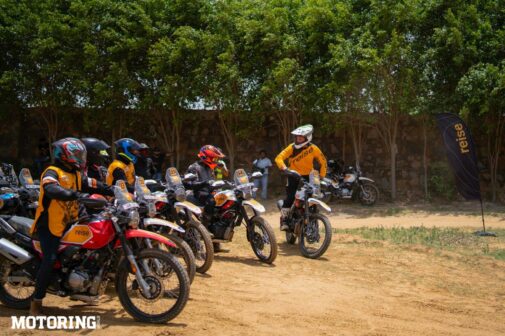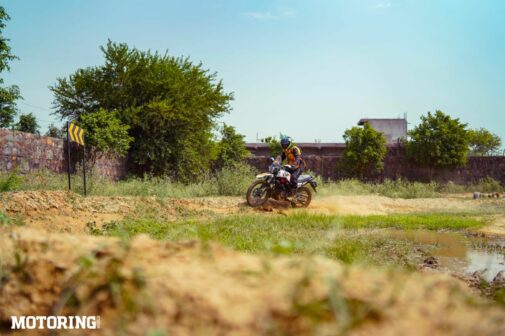 Once all that was done, we graduated to cornering, and this was a fun subject. We learnt about the different lines one could take around a corner, and the respective speeds at which those lines were to be taken. Once Ashish was done with us, we were handed off to Arunas once again, and he then proceeded to teach us how to attack the bowl, which is a corner that has a wall-like berm, and the respective lines around that too. That was truly fun, riding up to the edge of the wall, at an angle almost parallel to the ground banking on centrifugal force and good tyres, and finally catapulting out of the corner onto the straight. We ended the day with drills through a precision pass between two poles and a balance beam.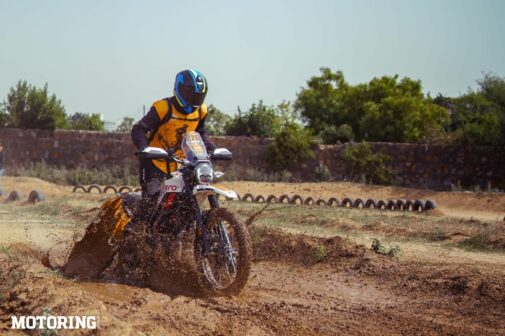 Day two saw us tackling rock crossings as well as ascends and descends, and this was where most of us took a tumble. The one thing to keep in mind is momentum. As long as one has a good deal of momentum, a balanced centre of gravity and good control on the motorcycle, things should turn out pretty decent. With all that completed, we were approaching the third level, which constituted teaming up and competing against each other (my time to shine, I guess). I teamed up with Benjamin and we managed to put in a pretty decent lap, but alas it seemed that there were some more talented than us. Next, we had the slow race that pitted us first against our teammates and gradually cut through us by elimination to get to the top three.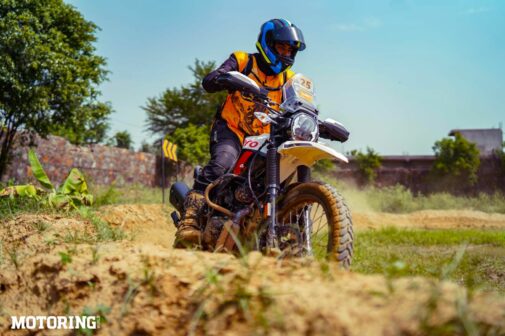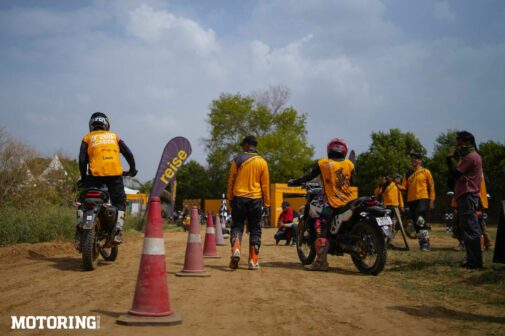 All in all, we had a blast of a time, and what do you know, I wasn't even bothered by the heat in the midst of all that fun. Reise Moto seems to have struck the right chord with the TrailR Academy and I'm sure it would spark the interest of off-roading enthusiasts. In providing riders with access to such opportunities, the company is equipping enthusiasts with the tools they need to advance their off-road experiences. From what I've seen and experienced in the two days at the Reise TrailR Academy, they're treading down the right path no doubt.