If you own a fast bike then the goal, from the day you get it, is to go faster. There are the usual suspects of exhausts and various performance mods, but the easier and more cost effective solution is actually a lot less intrusive. And that is where Mantra Racing comes in. Based out of Bangalore they have made quite a name for themselves in racing circles. Oh yes, they are also the guys who made the mad Revabusa that we drove some time back. And they have now perfected the art of developing ECU remaps for your bike. I own a 2016 KTM 390 Duke and I've been on the lookout to improve it. Which is why I've been using the Mantra Racing Stage II Sport remap for the last month. The short answer? Bloody insane.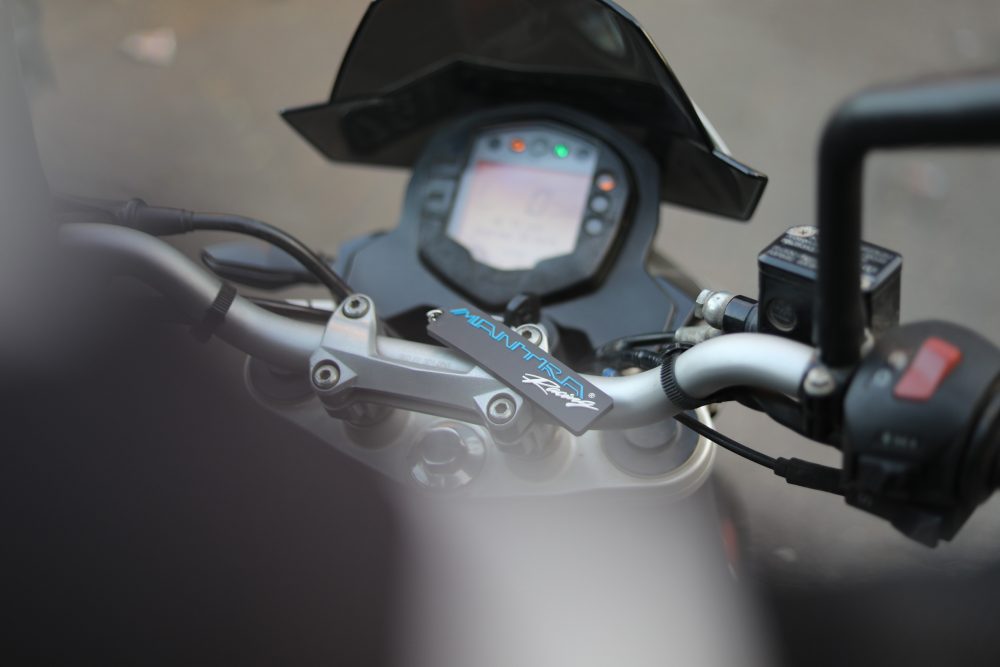 Anyone who owns the previous generation Dukes knows how prone the stock bike is to a jerky ride under 4000 rpm and only makes power higher up. It is difficult to live with daily, and you only want to ride it when you are wringing its neck. But the remap has transformed my bike. It now pulls strongly from as low as 2000rpm and where the stock bike starts to fizzle out, the wave of power just keeps climbing to the new rev limit of 12000 RPM. And all this while being so much smoother. Mantra Racing has managed to iron out the chinks in the fuelling and it now feels refined and progressive as opposed to jerky. The midrange has become noticeably stronger, and much broader. This helps a lot in terms of daily rideability. If you go easy on the throttle it is distinctly smoother than the stock bike. The additional torque low down helps and I find myself shifting gears a lot less than I used to, be it for overtakes or just cruising along. So bumper to bumper traffic doesn't drive you mad, and riding sedately is a viable choice. At the same time, whack open the throttle and it takes off like an even more deranged lunatic (remember that the stock isn't exactly calm). It will struggle for traction even in third gear as that never ending surge of power carries you past legal speeds before you realise it, and that's saying something as I'm running on Metzeler M7RRs. All this makes for a much smoother, composed and confident ride, and that alone is worth it. As for horsepower figures? Mantra Racing claims 9bhp over stock, but power figures only tell half the story, for the change in riding characteristics is tremendous.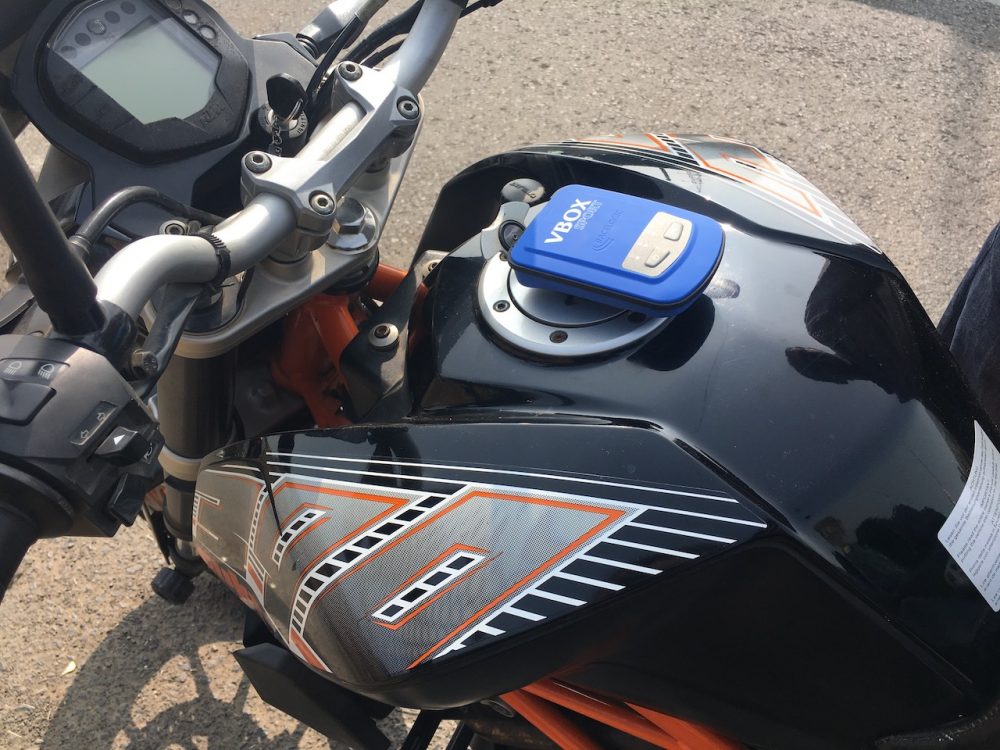 That being said, we strapped a VBOX on to my bike to see if the difference could be quantified. First, a stock ECU was fitted to my bike and tested after which we switched to the Mantra Racing tuned ECU. The latter managed to hit 100kph from standstill a solid 0.86 seconds faster. That's a lot from just a remap. I would've also liked to test it all the way to 150 kph, because the way it pulls post 100kph is on a whole different level and I'm certain the difference between stock would be even greater there. But Mumbai just isn't safe enough anywhere to do that. That being said, I think reducing it to just numbers does this remap a great disservice. The difference in the way the bike now rides is what has me captivated. I rode 200km on the stock ECU and then immediately did the same route back with the Mantra Racing tuned one. It isn't about being faster (which it most certainly is), but how much easier it has become to get there, stay there and then push even more. The on-off throttle transitions are so much smoother (something the stock bike has always struggled with), so you can get on the gas sooner, and harder, as you come out of a corner. In the corner itself you can more easily hold a steady throttle without upsetting the bike. It has become easier to ride in the city. Out on the highway, the in gear acceleration is immediately noticeable, especially at speeds over 80kph, when you realise you didn't have to downshift to overtake that vehicle. And I don't need to keep the bike north of 8000 rpm to have a blast.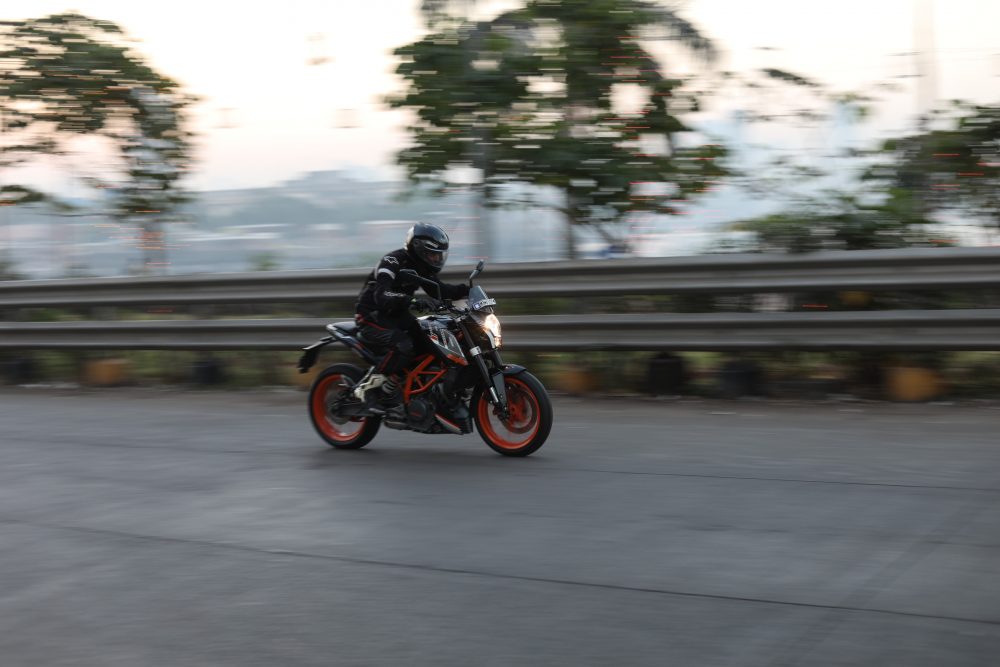 Basically, this is the tune KTM should have always sold the bike with. Unlike another ECU remap I had tried earlier, which traded a lot of the daily usability of the motorcycle for outright performance, this manages to do the impossible. It has managed to make it calmer and faster at the same time.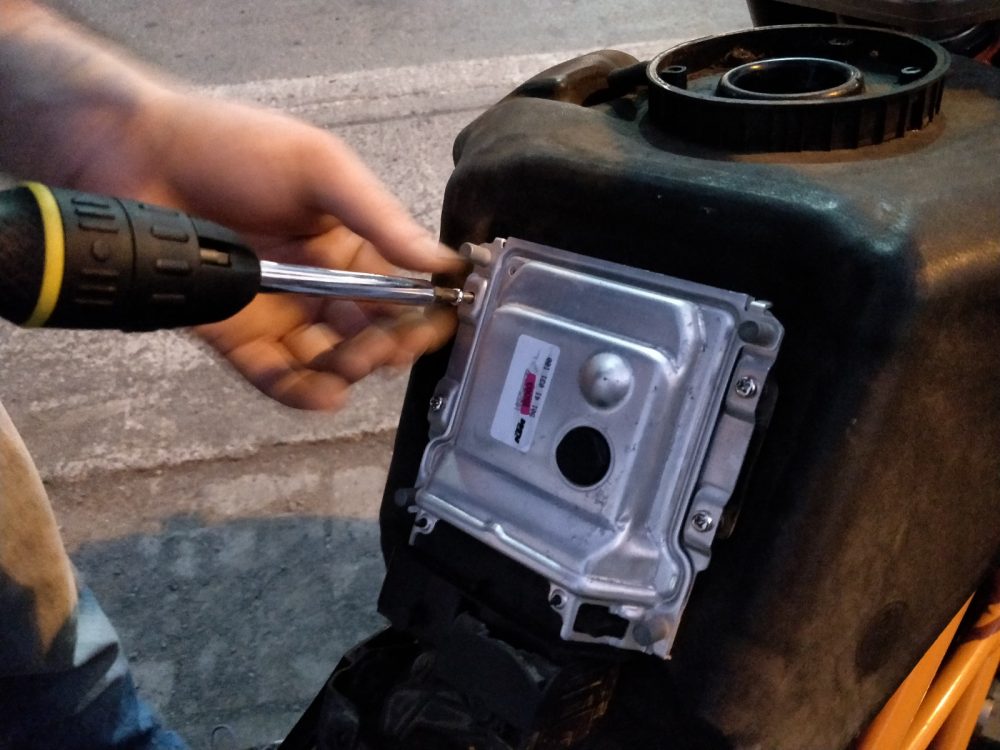 The icing on the cake though is the price. For just Rs 14,000 you get this level of performance. All you need to do is send Mantra Racing your ECU, they will flash it and send it back. They'll also slap on a beautiful Mantra Racing metallic badge on it. I got it in under 3 days. And just so we are clear, I didn't ask Mantra Racing to send me one to test, I paid full price for it.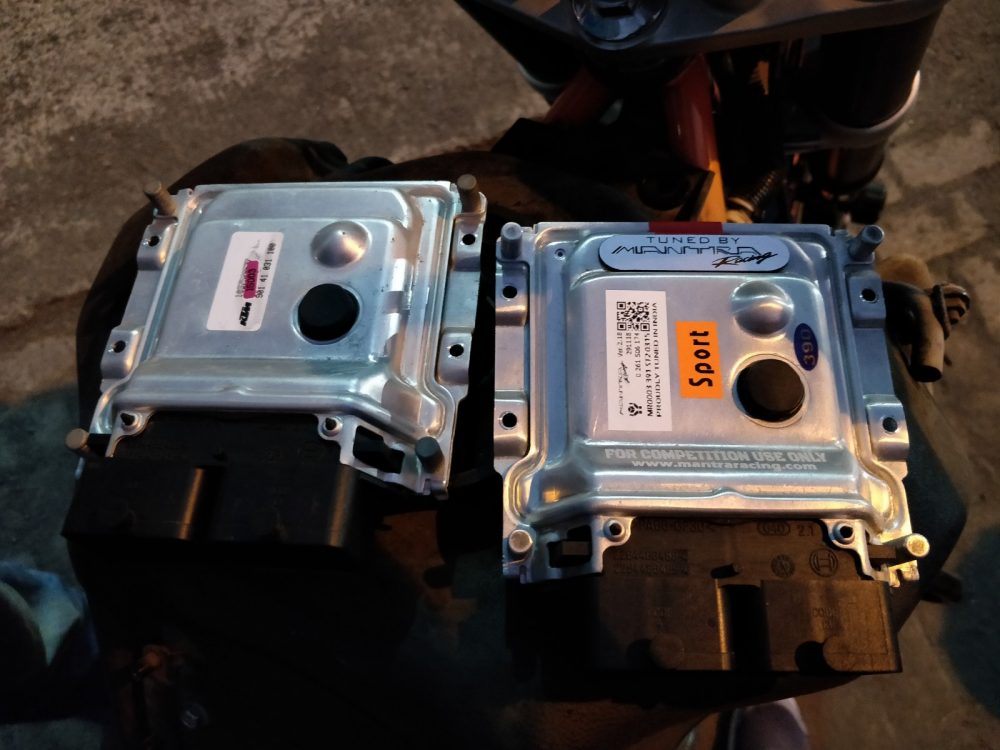 And it has left me so pleased that I have currently put all plans for performance mods to my Triumph Street Twin on hold because I'm just having so much fun with the Duke. It has made me fall in love all over again. I guarantee you, this is the gift your bike needs more than anything else. Ditch the hardware mods and just give Mantra Racing a call. Oh and don't fret if you have another bike, they'll develop a tune for that too. As for me? It is time to get back to terrorising the streets in a way I hadn't before.