Music has always been part of my life, in one way or another. From taking my first steps with Guns N' Roses blaring in the background, to making my own electric guitar at 17 when my dad said buying a new one was too expensive. The fascination was always there, but somehow, I was exposed to the live music festival scene only a short while back, having been to a few concerts in college, as most college-goers would have experienced. A rebellious stage in our lives where we discover ourselves, find ways to stick it up to those in positions of power and experience life as it comes.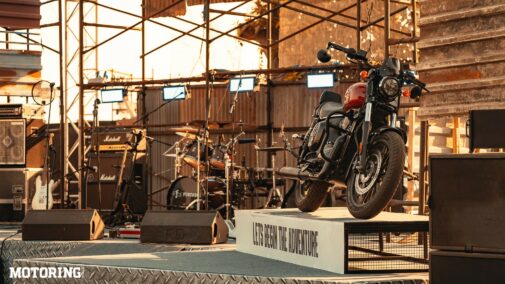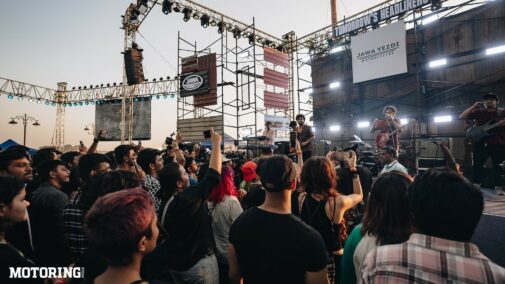 Quite along the same lines, a little more than three decades back, a young Farhad Wadia, along with a few students as well as rock band members, set out to organise a show in protest of the cancellation of an intercollege music fest by disapproving authorities. This eventually became the first edition of the country's oldest and most significant rock music festival — the Independence Rock, which was held at Rang Bhavan. 1986 was the year the ball got rolling for a dynamic rock revolution in the country, and from that point on, there was no looking back. It went on to witness the birth of some of the most famous names of the genre who now rule the mainstream rock scene.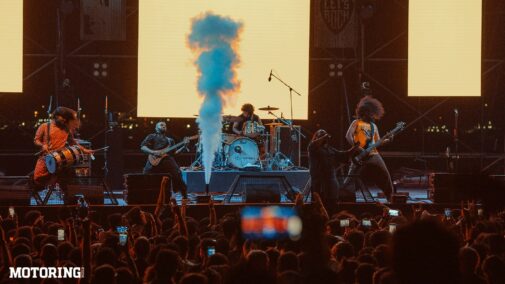 Ever since then, Independence Rock, or I-Rock as it came to be known, has been at the very core of the rock and metal wave in the country, growing into the legendary music, cultural, and lifestyle movement that it is. Many seasoned rock enthusiasts are more than happy to regale one with stories of their black t-shirt-clad youth, when they would scale walls just to watch their favourite bands perform live. Now, some of the biggest names in the Indian rock circuit such as Zero, Pentagram, Indus Creed, Parikrama, Bloodywood, Avial, and Thaikkudam Bridge were back to perform live at the 'Woodstock of India'.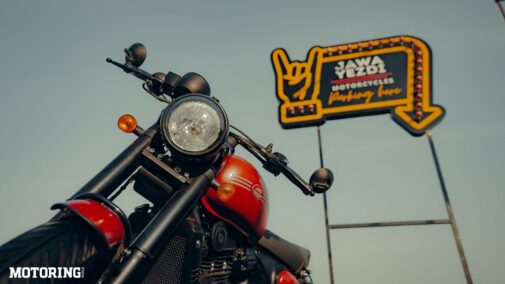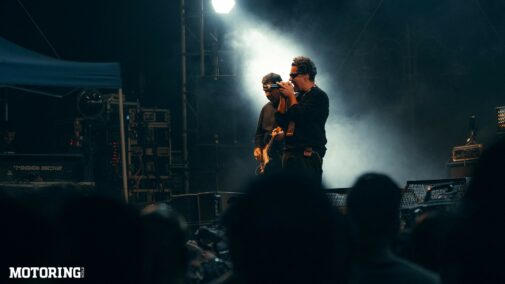 Back after a brief hiatus of nine years, the Mahindra Independence Rock 2022 was quite the experience, not just for a greenhorn like me, but for all the second-generation black t-shirt rockers who were being initiated into it by the OG rockers. I'm talking headbanging, mosh pits, music blaring, vinyl records, rock memorabilia, and food and drink overflowing in all directions at the Bayview Lawns in Mazgaon. And, of course, lest I of all people forget to mention, bikes. Jawa Yezdi Motorcycles was one of the co-sponsors of the event, and they sure made their presence known. There was an open-air stall display set up, and there were people from all walks of life flocking to have a look at the motorcycles on display. Two lucky winners even walked away with their own Jawa Yezdi bikes as the two-day event concluded!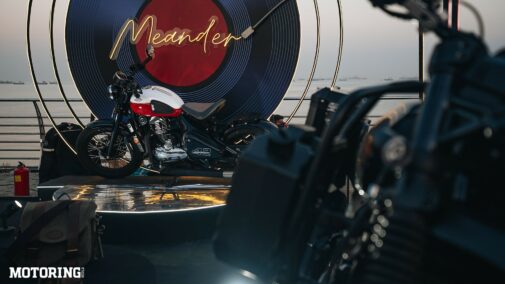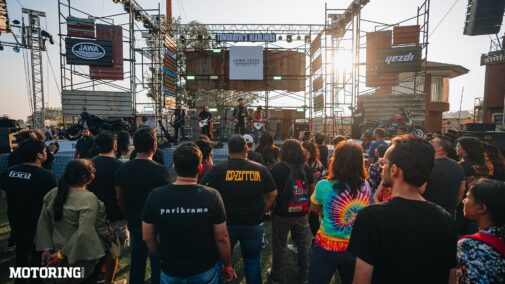 The vibes were immaculate as we witnessed everyone present get lost in the music, swaying to the rhythm, and collectively just having the time of their lives. From all of this, the one thing that I could take away was that music does possess the power to bring people together in almost the same way as the automobiles do, it is just a matter of finding your tribe, and here everyone is welcomed with open arms. One can truly experience the feeling of getting pulled into the moment, and that spontaneity comes naturally. It is imperative to make the most of our time here on this earth, and good music just makes it all the more enjoyable. So, until next time, I shall withdraw into this oh-so-sweet hangover of mine and hope to see you all again. Rock on guys!
PHOTOS Jawa Yezdi Motorcycles