Now what is it that makes you a better rider? Is it buying a fast bike? Is it putting in endless hours in the saddle? Or is it squeezing in a lot of track time? Well honestly, it's a combination of these three things. Unfortunately, not all of us have the luxury of time or money. There is however another option — getting yourself to a proper track school to hone your repertoire under the skilled guidance of actual, extremely successful racers. I spent the day at the Rajini Academy of Competitive Racing to figure out how much of a difference it actually makes.
The short answer — a lot. But of course there's the countless number of smaller inputs that go into it for it to actually culminate in something worthwhile. That's where the instructors at RACR step into the picture; a gung-ho bunch of highly accomplished racers led by none other than the most successful motorcycle racer in the country, Rajini Krishnan himself.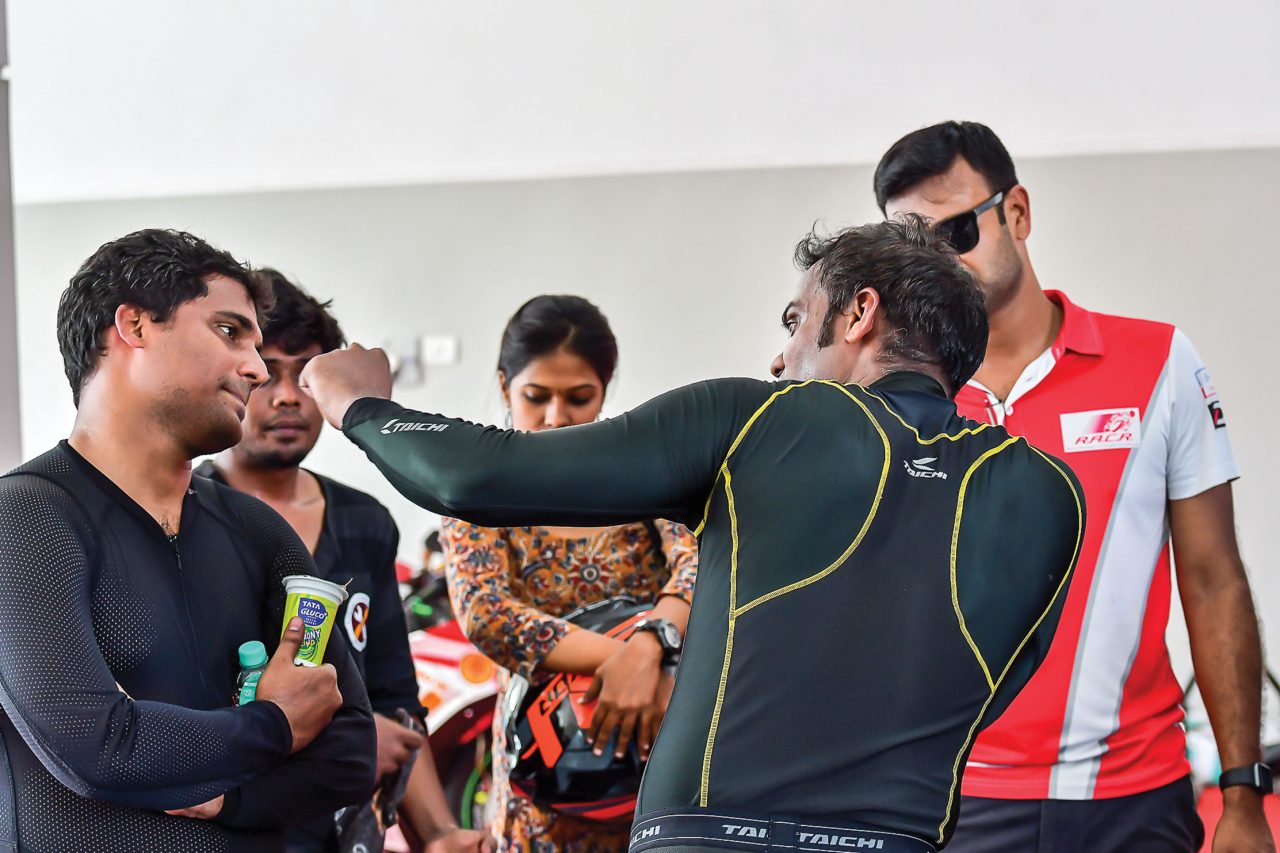 Now I could lead you through the course in which my day played out, but that would be irrelevant. I say this because the training curriculum, though only a day, is reasonably personalised. There are four levels in total — Intermediate, Experienced, Skilled and Professional, but this day would include only level one and two. Which is exactly what you're looking for, if like me, you live and breathe motorcycles but need the appropriate guidance to become a better rider.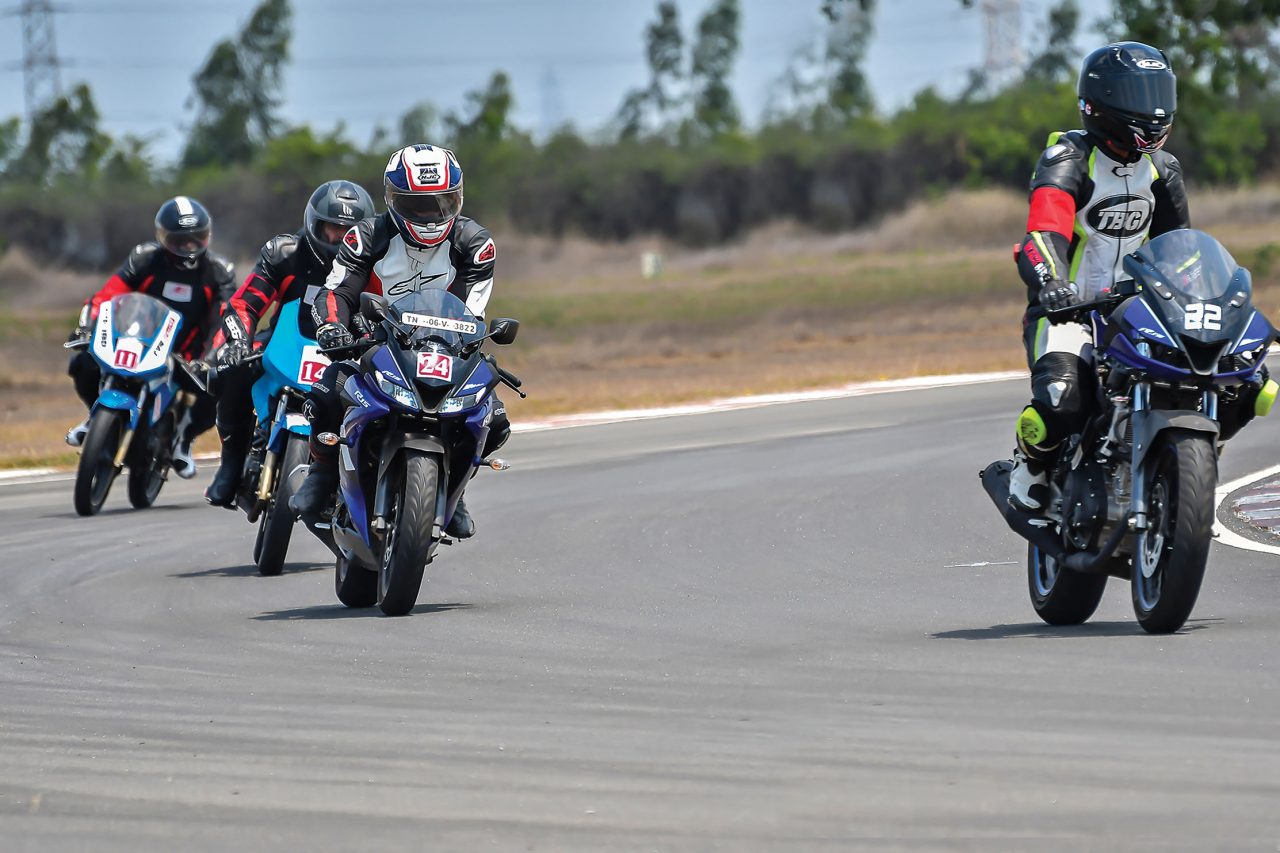 The way the levels will progress is based firstly on completion of levels, and secondly, your level of skill. If you've had a bit of track time like I have, then you already more or less know your way around the track. If you haven't, well then you'll be spending your first training session familiarising yourself with the massive differences between track riding and normal road riding. And trust me, there's a lot. Most of your first day will simply go in unlearning what you think you know. If you want to be a better rider, you need to first accept that you don't know much. You need to be willing to keep an open mind about the input that will be coming in from your trainers, who spend their entire lives training to be better, faster riders.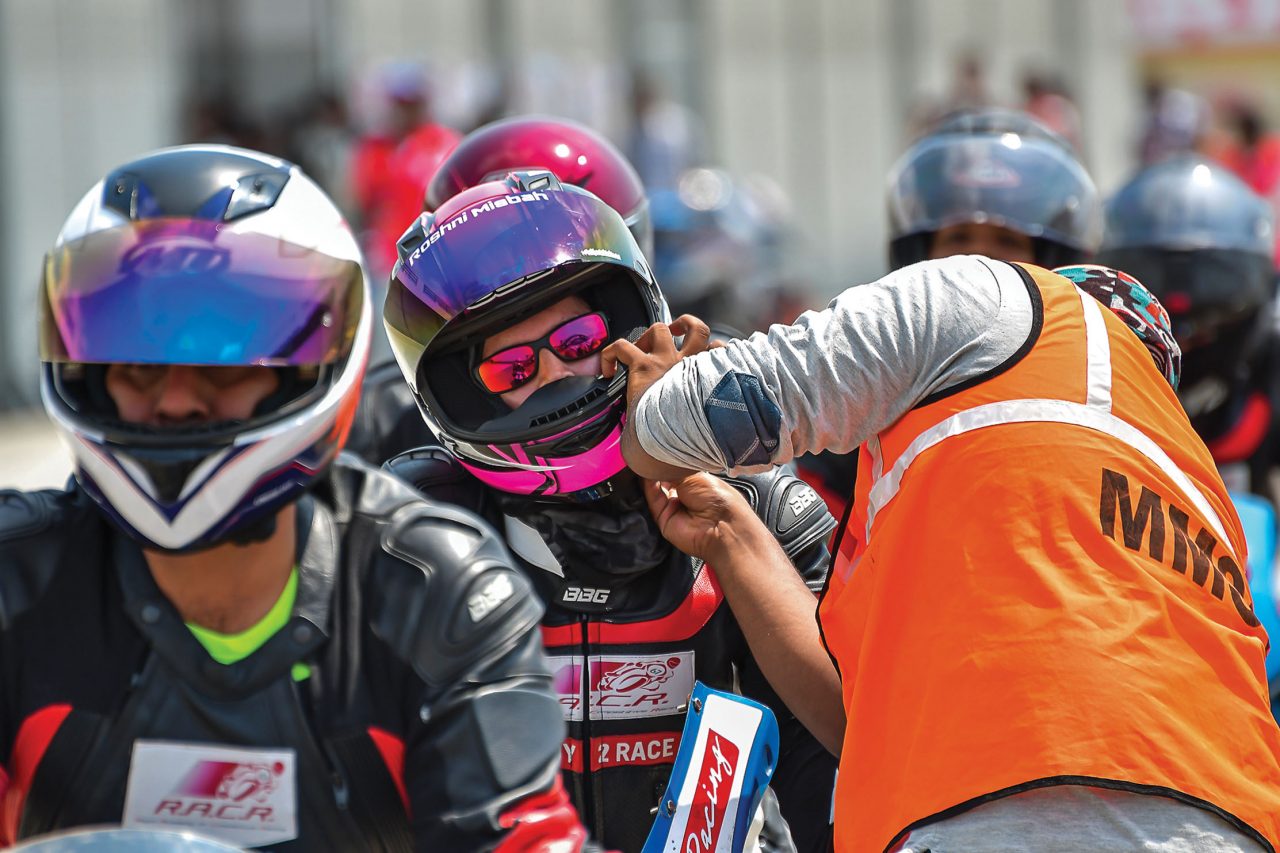 The part I found most helpful, is that although the day is divided into sessions, after each session your trainer will give you personal feedback on whether you've improved, and what areas need to be worked on. The trainers pay close attention to everything from your lines, to your throttle control, to how well you adhere to the braking exercises. Unless you're an absolutely stubborn git, or Valentino Rossi himself, there's little chance you'll be walking away from this academy without having learnt much. Just for reference, aside from Rajini himself, you'll be training under the likes of highly accomplished racers like Jagan Kumar, Naresh Babu, Jaideep Gautam and Vishwadev Muraleedharan. If you haven't heard of them, it's about time you found out who they are.
PHOTOS Prakash Dhanagopalan