The idea of riding as fast as one is capable of on a track, with a machine on two wheels that literally moves because of controlled explosions within an engine that sits snugly between one's own two legs, always felt so exciting to me. Sure, to everyone else who doesn't ride a motorcycle, the whole concept must sound crazy, and I am not denying it at all. It is crazy, and it's the sort of crazy that is addictive, the kind that feels so good.
I got to experience this at the KTM RC Cup, Mumbai city qualifier round, which took place in Thane on January 14 and 15, 2023. The RC Cup is a part of KTM Pro-XP's endeavour to offer KTM owners experiences that make them pro riders. The selection round is set to go across seven more cities before hitting the MMRT, Chennai, for the Qualifiers and Finale conducted under the aegis of the FMSCI (Federation of Motor Sports Clubs of India).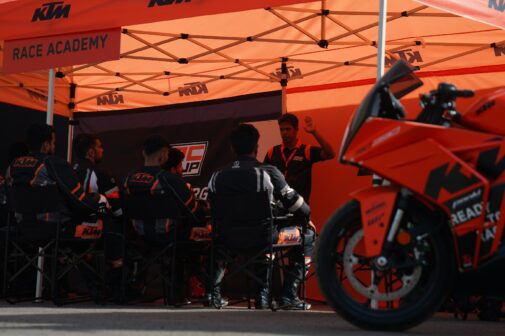 With the opportunity to race on the company-provided KTM RC 390 GP Edition bikes, the top three winners of the RC Cup will win a visit to the global HQ of KTM in Austria. The prize also includes training with the Race Director in Austria, interacting with KTM Factory Racing athletes, and the opportunity to watch a MotoGP race live at the Red Bull ring, along with a visit to the prestigious KTM Motohall. Now, doesn't that sound like some crazy fun?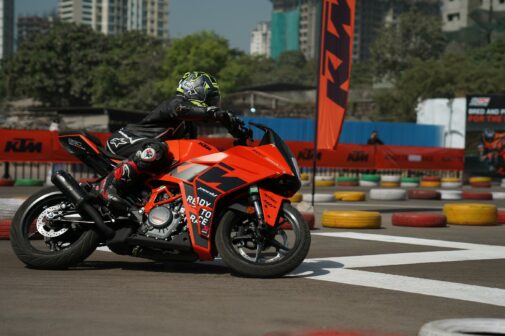 I had initially gone just to cover the kick-off event, but once I saw how fun it all looked, I couldn't resist the urge to give it a shot, and the kind folks at KTM obliged. I quickly completed the registration process and suited up. The race academy was directed and managed by Gusto Racing, one of India's premier race academies, with veteran racer Emmanuel Jebaraj at the helm.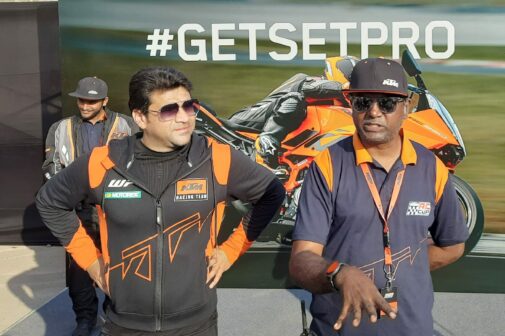 The training sessions started soon, and all participants had to undergo a series of theory classes followed by some practice sessions on the track in quick succession. This was so that the instructors could give us live feedback on what mistakes we were making, along with providing pointers on how to improve. The three points that were heavily emphasised upon were our vision, body position, and racing lines. Once we had that down, we were all given a shot to record our fastest lap around the track.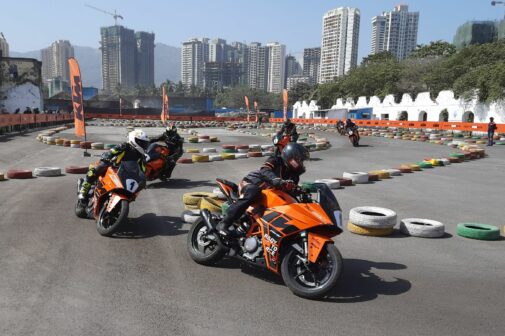 Looking at the sheer number of participants, I was almost sure that I would not be able to make the cut. The fastest recorded lap was already set at 29.7 seconds, and with this being my first time on the track, I had no hope of doing that well, but I had to do my best. I went in gingerly as my in-lap started, getting a final read on my racing lines and trying to gauge my braking points. As soon as I saw the green flag, I gunned it, and owing to my over-enthusiasm and the short runway before the first corner, I overshot my braking point.
I realised, soon, that I had lost the window to make up for that mistake, so instead, I focused on just refining my technique and enjoying the out-lap. The RC 390 GP Edition bike is such a fun track tool, and is so easy to ride well. I managed to record a time of 35.5 seconds, not too shabby for my first time. Being there, I also witnessed a few others who did well enough to make it into the top 10. Now that I have been given a taste of this orange addiction, I sure look forward to the next time I get to take the RC 390 out on a track.