Firstly, let's just come to terms with the fact that we as modern-day motorcyclists are most lavishly spoilt for choice. Whether you're on a budget, you've got a set of knee sliders that need fresh scars, or you simply want to bask in undivided attention, there's a brand-new motorcycle out there that sings the same song you do. A simple question arises, then — this golden age we're in, is it one of motorcycles or motorcycling? The more seasoned among us would claim the 1960s as a time when skill, knowledge, and an abundance of minerals in the pants area made the whole motorcycling experience a more pure one. Of course, they'd probably be telling you this with grease-covered hands, punctuated by the sounds of clanging tools. We just can't deny the fact that motorcycles have gotten quicker, safer and considerably more reliable. But the beauty of the '60s motorcycles is something that has undeniably lingered till date.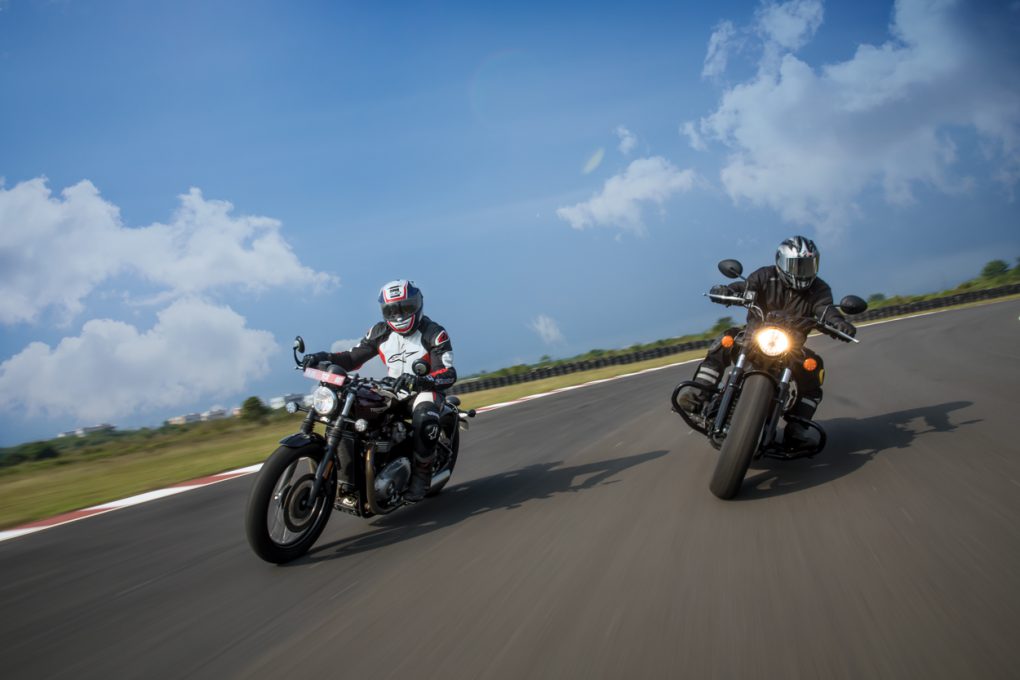 Retro-styled beauties are all the current rage, but Bobbers hark to a post-WWII era when it was all about stripping the motorcycle down to its bones to make it go faster. It did not involve any modification to the factory chassis, which is what kept it in a different league from choppers. And, of course, the liberal application of chrome. The current definition of 'bobber', however, has morphed substantially. Moto Guzzi first harnessed this monicker with the V9 Bobber in 2016, Triumph followed suit in early 2017, and Indian boarded the bandwagon when it launched the Scout Bobber at India Bike Week in November 2017. But this current crop of Bobbers aren't about going fast anymore; there already are octane-hungry succinctly aerodynamic powerhouses that are around for just this purpose. No, modern-day Bobbers are here to remind you of the beauty of the past, while caressing you with all the laurels of modern motorcycle technology; essentially works of art that are absurdly fun to ride.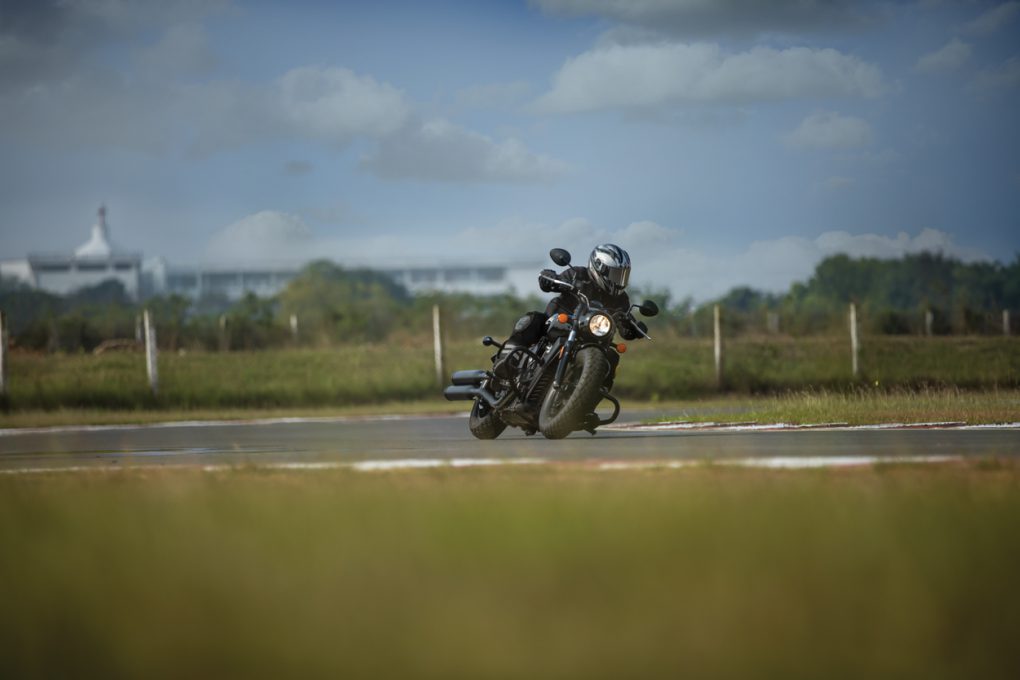 Despite both these rivals seeming like they belong in the center of your living room, each one heralds an unequivocal identity that clearly defines its lineage. As the names clearly suggest, the Triumph finds its footing from the current Bonneville T120, while Indian's Bobber is a derivative of the current Scout. Funnily enough, according to Indian's spec sheet, the Scout Bobber has actually gained a kilo from its donor motorcycle (aah, the great pursuit of aesthetics). But reasoning aside, Triumph's Bobber is a descendent of the Bonneville range, which first materialised more than half a century ago, in 1959. Indian, on the other hand, grabbed the proverbial early worm, and gave life to the Scout family almost a whole century ago, in 1919. Although it would appear a lot has changed cosmetically, subtle cues that hark back to earlier models, and that fundamental twin-cylinder engine, have managed to endure the test of time.
Truth be told, both Bobbers are just stunning to look at. The attention to fit, finish and detail is simply exquisite. The Scout Bobber stands proud with its traditional American cruiser stance, chopped fenders and sinister headlight cowl. Conversely, Triumph's creation appears to be of a more bespoke nature. You'd be forgiven if you mistook it for a one-off creation that just rolled of the workshop floor; it's just that beautiful to look at. From the ridged fenders, to the adjustable single seat, to the concealed monoshock to make it appear as a rigid, Triumph has chiselled the Bonneville into a stunning work of art. Any attempts at classifying it as an ordinary cruiser will be a practice rooted in futility.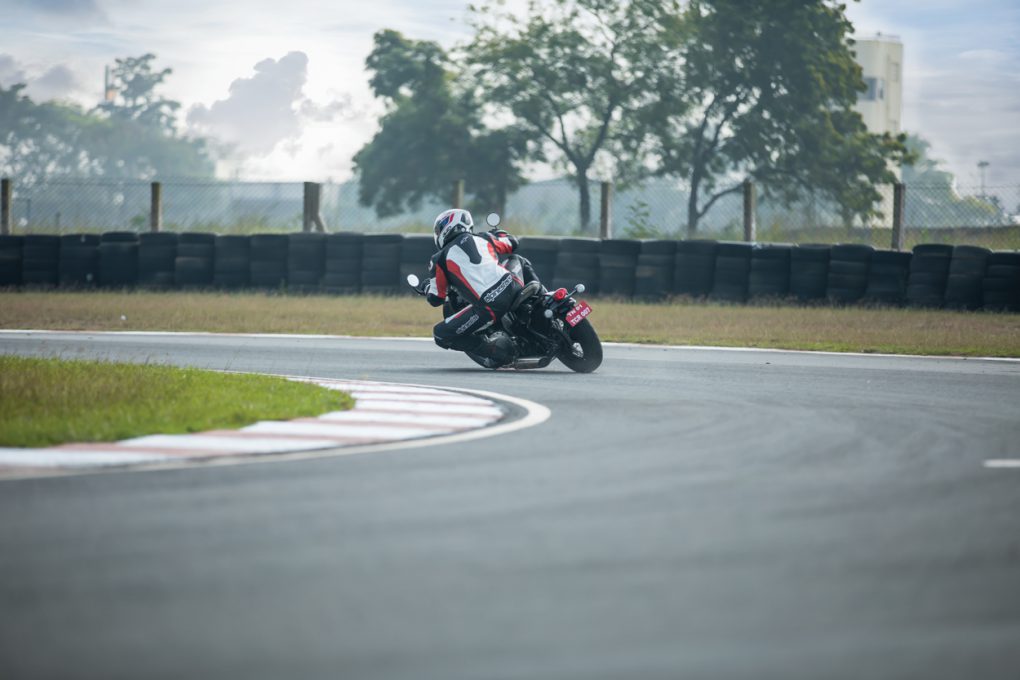 Plonk yourself on the Indian and you'll find the seating posture a tad awkward. Even with the handlebars swept slightly back and a well padded, low-set seat, there's still a little forward lean. Now normally this wouldn't be a bad thing by any means, but couple it up with the forward-set 'pegs and things start to feel a bit unnatural. Of course, you could rectify this with a taller handlebar, but then it would simply lose its Bobber charm. The Triumph tells a different tale. Though it may look awkward, the seating position on here feels a lot more natural. The footpegs sit at the mid-section of the bike, the flat-ish handlebar has a slight forward lean, and the adjustable seat simplifies things even further. If there was one area of concern, it would have to be the hardness of the seat. While it holds you well in place, its minimal padding combined with a slightly stiff ride will translate to a sore rump on longer hauls. Of course, the relatively small 9.1-litre tank would ensure more frequent fuel stops, and some much needed respite for your sore backside.
Here's the part where the nerds among us will rejoice. Triumph's Bobber steals the techno edge over the Indian. Getting back to those modern motorcycle laurels we spoke of earlier, it gets switchable traction control, a ride-by-wire throttle, a torque-assist clutch, and ABS. While none of these features existed on production models during the actual bobber era, they do make your riding experience a more pleasant one. That being said, the Triumph does feel like it needs a slightly better set of anchors. And for the sake of the purists out there, let's say Indian has a chosen a more virtuous path; the Scout Bobber gets none of that electronic gadgetry to compensate for human error. With perfectly adequate brakes and grip levels from the tyres, you forge your own choices when it comes to knowing the limits of the machine and keeping yourself safe.
I say this because of the absolute bomber of an engine that's nestled beneath the Indian's tank. We loved it on the Scout, and we love it on the Scout Bobber. Uncharacteristic of what you'd expect from a cruiser, this engine has the low-end grunt to get you moving, and the high-revving boom that will seduce you to wring that throttle's neck. This is an engine that will draw out your inner hooligan despite the fact that you're straddling a 245-kg monster. In fact, it would be intriguing to ride a flat-tracker, or even an adventure tourer, with this engine on it. Following close behind the Scout Bobber would be Triumph's Bobber. While it doesn't offer the high-revving shenanigans of the Indian, the linearity and grunt from the High Torque engine borrowed from the T120 is entertaining enough. Though slightly down on horsepower in this guise, the Bobber gets a faint boost of torque. And the guttural sounds that emanate from the Triumph will titillate your ear drums. Triumph has managed to retain that characteristic symphony from the Bonneville family and it sounds just glorious.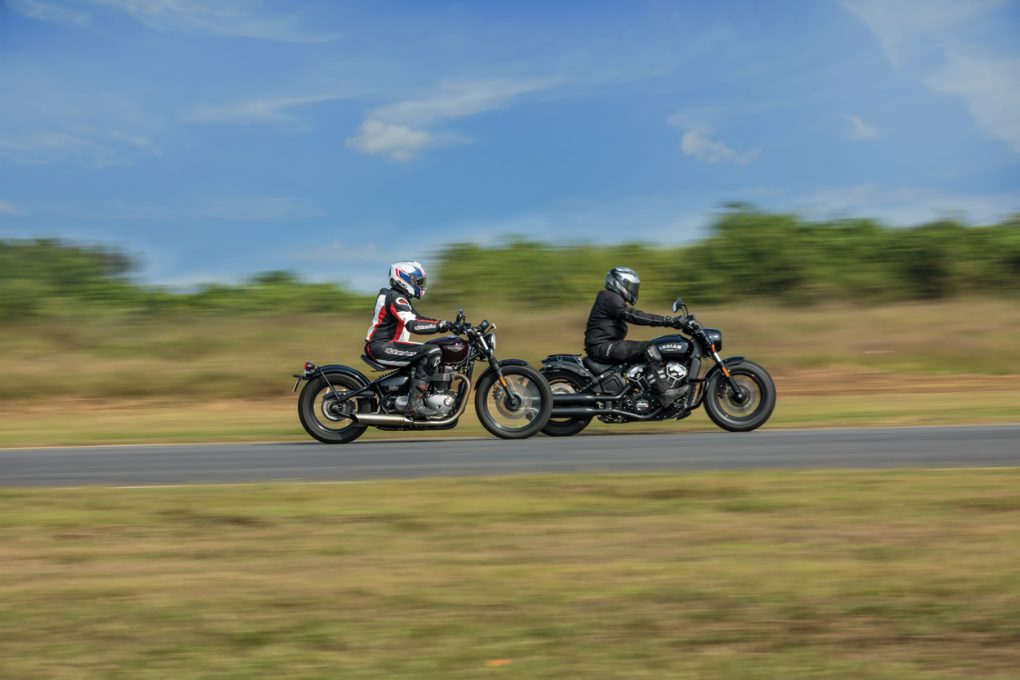 Where the Triumph may leave the Indian in its dust is in the twisties. While the Indian's low center of gravity might allow it to switch direction quickly (which is great for city riding), get deeper into the corner and you'd be pining for more clearance from the footpegs. The stability it has in the corner would give you the freedom to access more lean angle than it actually has. An area where the Triumph emerges triumphant. Although you will get the pegs scraping quite easily, you just have that little bit more clearance to hold a greater angle of lean.
So what does all of this really boil down to? Both motorcycles are beautiful in their own right, and both have unique characteristics that stand out where the other falls short. But they stand about ` 3 lakh apart from each other. If I were pressed for choice, personally, I'd go for the more expensive Indian. Given that I do like my share of highway time, the Indian Scout Bobber simply has the longer legs of the two, the plusher ride, and that completely stonking engine (although that handlebar would have to go). The Triumph Bobber in no way falls short in terms of character or how fun it is to ride. I'd just prefer something this beautiful to be sitting pretty, bang in the center of my living room.
MOTODATA
Indian Scout Bobber

POWERTRAIN
Displacement: 1133cc, V-twin
Max power: 94 bhp
Max torque: 9.89 kgm@5600 rpm
Transmission: 6-speed
CHASSIS
Type: Split dual cradle
BRAKES
(F/R): 298 mm disc / 298 mm disc
SUSPENSION
(F/R): Telescopic fork/ dual shocks
TYRES
(F/R): 130/90 R16 / 150/80 R16
DIMENSIONS
L/W/H (mm): 2276/926/1154
Wheelbase: 1562 mm
Ground clearance: 123 mm
Seat height: 649 mm
Dry weight: 245 kg
Fuel capacity: 12.5 litres
PRICE: Rs 12.99 LAKH (ex-showroom, India)
MOTODATA
Triumph Bonneville Bobber
POWERTRAIN
Displacement: 1200cc, parallel-twin
Max power: 77bhp @ 6100rpm
Max torque: 10.8kgm @ 4000rpm
Transmission: 6-speed
CHASSIS
Type: Tubular steel cradle
BRAKES
(F/R): 310mm disc / 255mm disc
SUSPENSION
(F/R): 41 mm forks / monoshock
TYRES
(F/R): 100/90 R19 / 150/80 R16
DIMENSIONS
L/W/H (mm): 2235/800/1025
Wheelbase: 1510 mm
Ground clearance: NA
Seat height: 690 mm
Dry weight: 228 kg
Fuel capacity: 9.1 litres
PRICE: Rs 9.62 LAKH (ex-showroom, India)
Also, PHOTOS Triumph & Indian