As I carried out a few final checks and strapped my bags onto my motorcycle, a sudden wave of childlike joy encompassed my being. It was the 1st of December and I was about to begin my ride to IBW in Goa. Sure, I had heard tales of all the fantastic times when it was held before the pandemic, but this time I was going to experience it firsthand. With this thought in my mind, I set out from Mumbai filled to the brim with excitement.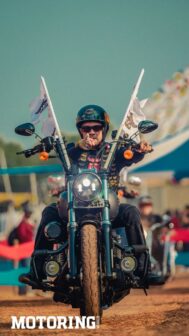 Initially, the way I had planned it was to go the distance solo, keeping a fairly leisurely pace and reach there in my own sweet time. Little did I know that the road to IBW had other plans for me. I soon realised the magnitude of the event when I noticed that the highway was dotted with bikers in the wee morning hours, all on their way to Goa to attend the event. So much for my quiet solo ride plans. I figure that I must have ridden with about a third of all the attendees of IBW all along the route.
All said and done, I reached the place where we were being put up about two hours earlier than I had planned. I guess when one gets caught up in the moment all plans go straight out the window. As I checked in, I could hear the continuous stream of riders arriving with their various motorcycles. It was a melodious cacophony of internal combustion engines singing their own tunes and quite the prelude to the following day's events.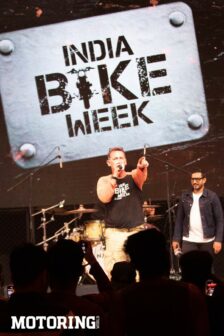 The first day of IBW saw the opening of the festival in the afternoon, post which I managed to get in a quick chat with Martin Da Costa, the Festival Director of India Bike Week, who said, 'I've not come across this kind of energy in any of the previous editions of IBW and it does feel like the start of the big India Bike Weeks. Riders across the country were looking forward to returning to Goa, and there was a roar of approval when I announced it in Amby Valley last year. I would like to think that IBW has played a part in propagating the biking lifestyle in India, but I also think that young Indians wanted that and made that happen for themselves.'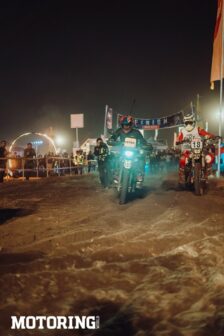 'We all love biking and we do love getting on two wheels and just heading out into the unknown, into nature, into adventure and that seems to be a perfect fit for young Indians living in cities. It's an escape from the mundane, to get away from the drudgery of work and to just get out, and there's nothing like a motorbike that makes that happen. One's love for motorcycles and motorcycling transcends age, gender and background. IBW may have made it accessible for a lot of people, but it was bound to happen anyway, so it's like we are the wave and we are also surfing the wave', he added.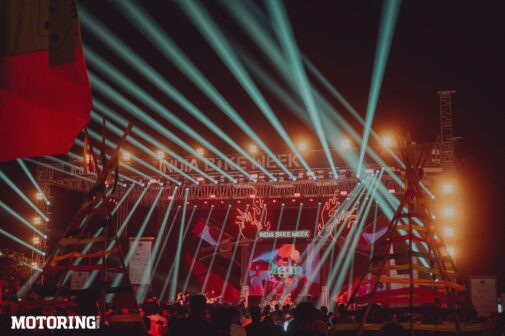 The crowds started building up around sundown, and it was insane with attendance running at a maximum capacity of 10,000 people, maybe more. One could see how sorely this event was missed during the three-year hiatus, and now that it was back, there was all the more reason to celebrate. The various stalls selling biking and motorcycle accessories and gear were flooded with people from the get-go.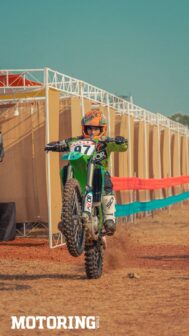 The food scene was unparalleled, courtesy of the Big Forkers Meat Fest, the section dedicated to the art of curing, grilling, smoking and barbecuing meats. The crowd also experienced the culinary skills of some of the renowned chefs from across the county, and boy was it a treat. The Eat Street featured many other local Goan caterers and food trucks featuring typical IBW staples on their menu.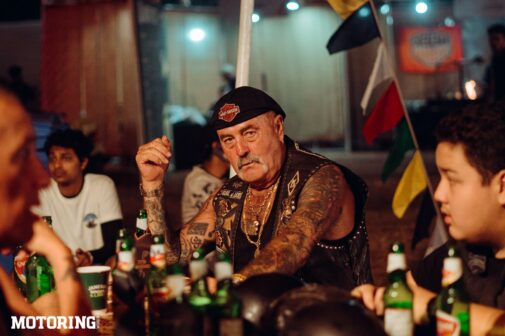 For all the motorsports enthusiasts, this edition of IBW had five tracks and races, namely the Flat Track, Hill Climb, Mud Rush, All Grip Track and Dirt Dash. There were special sessions on both days by Vishakh from BAR Amy and Nelly from ProDirt Adventure, Motofarm and FMAE Motopark. Training sessions as well as final rides were conducted with the emergence of quite a few winners.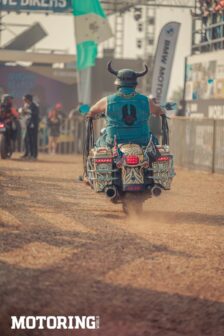 There was a flurry of activity all around with new launches, showcases and so on, like the Himalayan 822 launch by Auto Engina and Harley-Davidson's Nightster Showcase. There was also a preview of the BMW S 1000 RR while KTM launched their new power wear along with announcing the KTM RC Cup. There were custom bikes everywhere and classy vintage beauties too.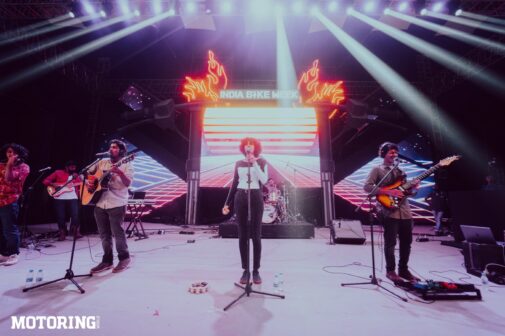 While the IBW Track Masters Nelly and Vishak educated the participants on the basics of track events, Shardul Shas Sharma shared his experiences and technical tips from Raid de Himalayas, the Indian National Rallying Championship, and the Sjoba Rally. The Jameson Connects at Ladakh Tent, co-curated by the 'Custodians' Maral Yazarloo Pattrick, Anand Dharmaraj, Harsh Man Rai and Vir Nakai was a new immersive experience for the community that allowed participants to engage in free-flowing conversations on the life of a biker.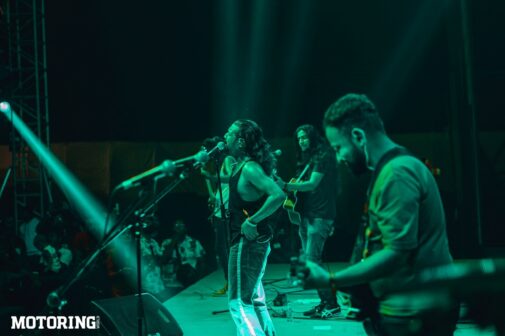 Motorcycling communities from different parts of the country gathered at the Jameson Connects Howling Dog Bar to share riding stories and experiences, with prominent names such as Murtaza Junaid, Yogi Chhabria and Marco Rosetto. Shirshendu Banerjee (Shandy), from The Biker Radio Rodcast conducted a live recording for his show at the venue, speaking to iconic personalities including Anand Dharmaraj from The Indimotard Adventures, Jaspreet Singh Bhatia from Carberry Motorcycles, Dream Engines and Shardul and Rongom Mukerji from The One Man Army behind The Valley Run at the Rodcast Tent.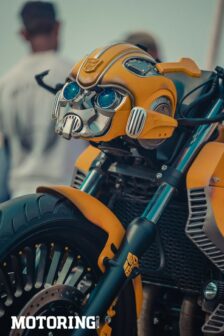 Music lovers had a host of gigs to look forward to. While Petronas Sprinta launched the Rider Anthem 2.0 with King, there were exciting performances from Lagori and Teri Miko as headline acts, Easy Wanderlings and DJ Mojo Jo Jo on the Main Stage, DJ Unnayaana and Uday Benegal at Ladakh Tent and DJ Ayesha Pramanik at the Jameson Howling Dog Bar.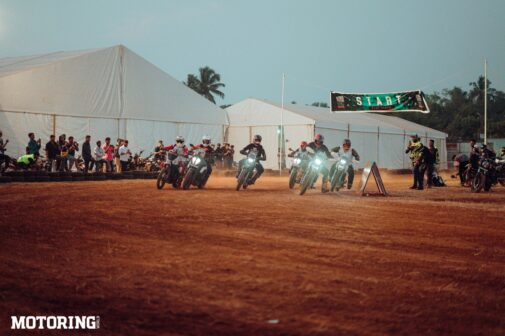 All across the venue, there was an atmosphere that cannot be explained better in any other words than a sense of belonging. People bonded over the madness of machines with two wheels that could propel one into the unknown. In those moments, it is plain to see why and how the biking brotherhood is one of the most lively and close-knit communities worldwide. And as with all good things, this too had to come to an end. So now we retire to our respective cosy little corners of the world, waiting with bated breath until the next time we hear the wild-side calling.
PHOTOS IBW Crew