Two of these machines are parts of the prescribed sequence of an Indian commuter's life that begins with the polio vaccine as an infant, progresses through education systems as a youngster, continues with taxes as an adult, and ends in inevitable death. And various stages of millions of such journeys have passed under the wheels of the Hero Splendor and the Honda Activa. These omnipresent two-wheelers live in every city, town and village in India, forming the majority of every parking lot and traffic jam around the country. They are the largest-selling motorcycle and scooter in the biggest two-wheeler market in the world. These are not only products of their respective companies but of their environments, and their effects have been more penetrating than we can possibly fathom. And the Ola S1 Pro is only one of the electric portents that said environments are changing, as are the unsaid ones.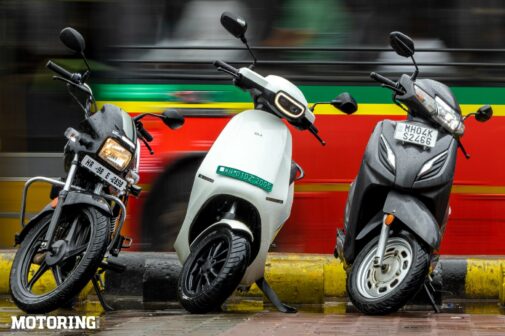 Overflowing confidence is perhaps the only weapon with which anyone can face a motorcycle that's sold over 25,000,000 units since its Honda-aided birth in 1994. That's 2.5 crores in Indian speak, and it's a milestone that the Activa crossed in 2021 as well, after its later debut in 2001. Even today, they sell anywhere between 2.5-3 lakh units and 1.5-2 lakh units respectively per month. The S1 Pro, seven months after its launch, has just crossed 70,000 units. In their respective lifetimes, both the Hero and the Honda have sported a range of bemusing suffixes, the latest ones being '+ XTEC' and '6G'. And both routinely claim to be India's favourite two-wheeler as well, entirely ignoring each other's presence. As you can tell, in numbers as well as legacy, an electric scooter has a hopelessly long way to go. Also, in the month in which I planned this story, the Ola was the highest-selling electric scooter. That title keeps changing hands almost every month, so please don't hold it against me if there's a new leader by the time you're reading this.
When I was growing up, it was the Splendor that went around stabbing the surviving wounded of my beloved two-strokes on the battlefield of the Green War at the turn of the century. But it has made up for it over the years; I had two Splendors for brief periods in my life, a result of remembering what I'd read in road tests in all the magazines over and over again. When the Activa came out, I remember being quite impressed with its very Honda nature, and I still think the first-gen is the best one of the lot. And by the time the Ola came along, the world was a changed place in which batteries are threatening to wipe out pistons from the face of the earth, purportedly for its own sake. But what do these machines feel like to a guy who doesn't really figure in their scheme of things as of now?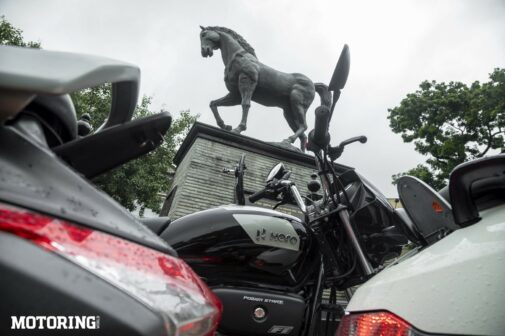 Being a motorcycle guy, it was obviously the Splendor that held the most attraction. With a clutch controlling a light front end, I wheelie-laughed away from every standing start. Steering the bike was effortless and acceleration made me smile — not at its rate, but at the effort it made. And every time I put it in fourth gear, it made that 'clack' that millions of ears have taken for granted over the years. With an 88-kg me on board, the Splendor could sit at 95 kph all day long, feeling smooth and surprisingly stable. And its skinny Ceat tyres were great both in the dry and the wet, which meant slipping through traffic was actually a fun exercise.
The Splendor was easily the most involving one of the lot, but that's not what it's renowned for. In all likelihood, the fun is an unintended side effect that comes naturally from being on a motorcycle. What matters the most to its buyer is the promise of its core essence — economy. Even when ridden with the most liberal right hand, the Splendor didn't let go of its virtuous essence, delivering a solid 65 kpl. That's just ridiculously efficient, really, and a firm reminder that the 100cc motorcycle isn't going away anytime soon. It's an idea so deeply ingrained in our collective consciousness for good reason, one that delivers real-world dependable frugality with every ride, proven over and over again.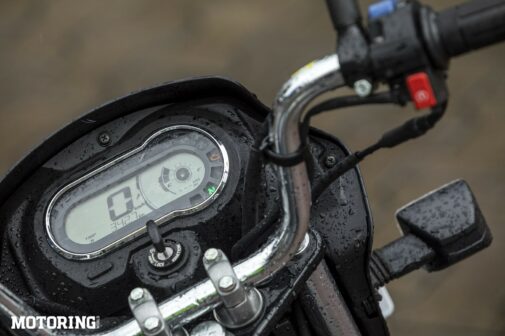 Then there's the Activa, the manifestation of two-wheeled convenience. It always felt happiest at 40 kph, and actively seemed to dissuade any attempts at going any faster. And if forced to, it went up to 85 kph with no great hurry which meant that traffic caught up with me whenever it wished to. Handling-wise, the Activa did the bare minimum in every way possible, offering only a sterile ability to turn and stop. Nothing more, nothing less. Interior suburban roads were its comfort zone, while faster arterial roads saw it grow jittery. It did everything I asked it to, but it was decidedly the most impersonal two-wheeled experience in recent memory. To give that impression in the company of a supposedly bland EV was quite the achievement, one way more than the other.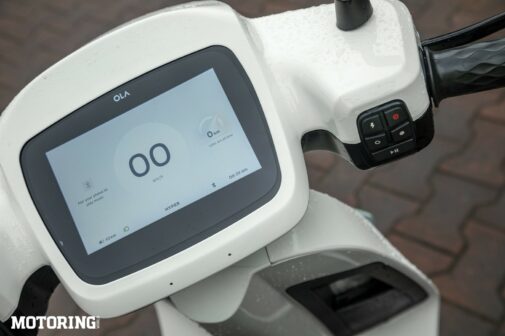 What surprised me the most was how efficient the Activa was, expecting nothing of the sort from a strained CVT. A figure of 52 kpl was quite respectable, and possibly the only other reason besides the twist-and-go ease to buy the Activa. After a while, though, the high-efficiency whine of the Honda really got to me, and I'll happily spend the rest of my life away from the thing. At a traffic signal on the day of the shoot, we were joined by three different Activas doing three different things: a trader carrying vegetables, a lady with her kid standing on the floorboard, and a chap going to work with a bag slung on his back. It was an immediate lesson on the universal nature of the scooter. But I still don't get why.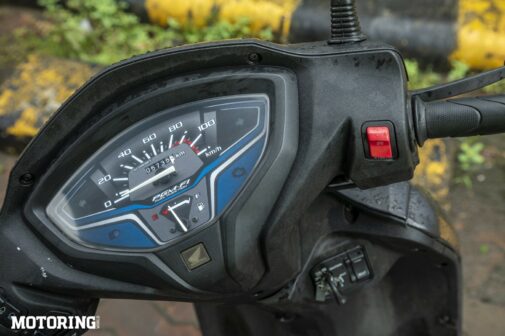 The undisputable millions that Honda has sold say that there's indeed something very agreeable about the Activa. However, while It ticks all the boxes, it doesn't double-tick a single one. It's an example of the fact that certain things may forever be beyond considerations such as research and exploration on behalf of their users. The name is enough, as they say. Not in my experience, though. Once, riding over a flyover, I joined two other Activas in going over a particularly nasty expansion joint, and the result was a perfectly-timed chorus of cheap-sounding thuds. Everything else is absolutely fine for its purpose on the Activa, but not getting the quality we expect from a Honda is a baffling disappointment. The millions who ride it may like it for whatever reasons, but I have a feeling that Soichiro Honda himself wouldn't. The Splendor, meanwhile, was still perfectly capable of handling the abuse handed out by a 39-year-old chap reliving his younger days.
Meanwhile, the Ola gave the petrol-powered pair a sound and silent thrashing in Hyper mode. The electric scooter is fun by any standard, with means of propulsion firmly aside. Of course, the more economical riding modes are better at addressing range anxiety, but the maddest one is just too much fun. The S1 Pro outran all forms of traffic I came across in a manner that the ICE stalwarts couldn't hope to achieve. The immediate and silent acceleration gave the Ola a hilarious and improbable character that reminded me of watching a cartoon on mute. It handled and stopped pretty well, too, making for a fun set of wheels around town. Long story short, it was certainly something I could get used to. And the fact that it looked so cool only helped its case.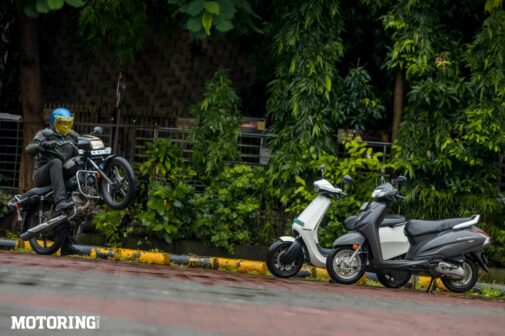 As far as range goes — or doesn't — the Ola was good for around 85 km in Hyper mode; after around 20 minutes in said mode, it automatically went back into Normal mode to save the battery from overheating. In the most sensible mode, Eco, I suppose it'd get to its claimed range of around 170 km, but I don't think I'd ever try that. Real-world conditions will see you go anywhere between 130 km to 155 km, and that's quite good, too. I don't think anyone rides more than 80 km daily in a city, and life's too short for eco modes anyway. And in that short life, a charging time of six hours helps out quite a bit, too, though it can always be improved upon. As for the uncertainties around EVs in these early days of technology, well, we shall all find out what happens in the next five years or so.
There is a common con that plagues this trio, too — soft seats. After asking around about it, I was told 'consumer perception' is that cushioned pillows are best for their backsides. Do the people who provide these so-called insights spend the rest of their time perched on cacti? I don't understand why this fallacy is propagated for and by the ignorant masses. The end result was that I couldn't ride any of these three comfortably for more than half an hour. All three also need better lights, the current units being more fit for comparison with smartphone torches than illuminating dark roads. And while I'm on a rant, enough with drum brakes already. Even bicycles come with disc brakes these days, and discs should be made mandatory on anything that crosses 40 kph. The saving grace was that at least all three had great tyres.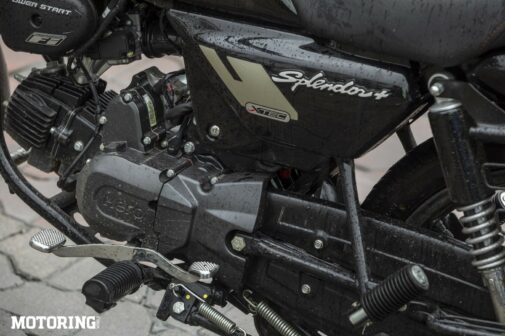 There was also an unexpected hazard I observed, though I might also call it a rude return to reality. Whenever I rode the Activa and the Splendor, I found myself at the receiving end of murderous indifference from the surrounding traffic.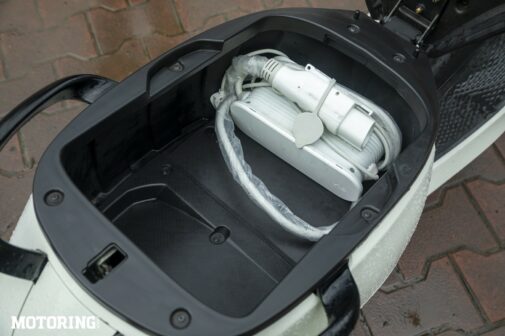 No one thought twice before jostling and nudging me out of the way, and that was something that took me aback on a number of occasions. No such thing on the Ola, though. People always stayed away enough to get a good look at it, and that led to question-and-answer sessions at almost every traffic light. It could get annoying after a while, though it certainly beats getting shoved aside at 50 kph.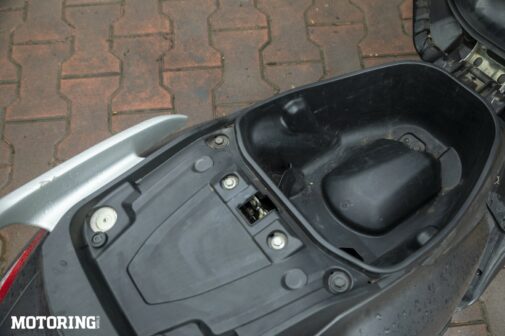 Even parking the popular machines in a crowded place could turn into a detective drama; on one occasion, I parked the Activa outside a restaurant and couldn't locate it upon my return — there were exactly the same Activas parked around it, and it took me a minute to figure out which one was mine. The same thing happened to Janak another time, and he counted 17 other Activas around the one he'd parked. The same kind of anonymity followed me on the Splendor, but I couldn't care less because I was always having so much fun. And if you think you have an idea of just how many black Splendors exist on the road, you don't; wait till you ride one yourself and come to the conclusion I did. The Splendors I saw weren't a million stars in the sky — they were the all-enveloping night itself. As for the Ola, I've been seeing more and more green number plates on the roads, so there's clearly a point battery-powered wheels make, and people are starting to get it in increasing numbers. I wonder what'll happen when Hero and Honda bring out their own electric scooters, then.
The Ola's essence is built on a gold rush of sorts. That it was a hurried attempt to cash in on the outbreak of environmental righteousness is clearly visible in several ways. The Ola's owner, who is a rather generous person, kindly agreed to lend us his machine again for a few days, so I've known this particular scooter since it was new. I once again observed the panel gaps in the handsome design and saw that the rubber mats looked far worse than the last time, even if the rest of the scooter still looked and felt quite solid. And then we left it in the sun for an hour or so, and it refused to start, the screen commencing a spree of glitches. After a hard reset, it did get going again, but I had to reset it twice more later in the day. And so, I handed the Ola to Janak and rode the Splendor home.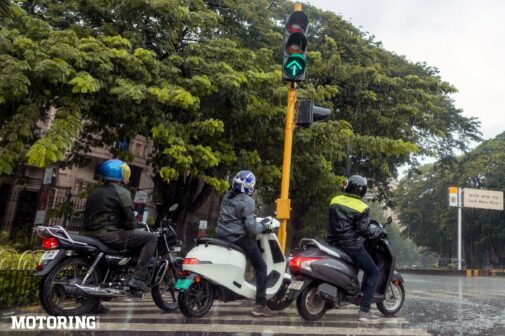 These days, Ola and other EV manufacturers are feeling the scything glare of the public eye and hopefully learning that there's more to being a startup than being an upstart. Especially since the S1 Pro only has to overcome a few unacceptable niggles to finally become what it promises to be — an excellent scooter that just happens to be electric. After all, a scooter makes sense as an electric vehicle, even to someone like me who's no great fan of knee-knockers. I might even be persuaded that scooters only make sense when they're electric; the body hides all the ugly bits, the twist-and-go ease combines well with silent efficiency, and it can be ridden by everyone in the family. Electric motorcycles? Well, let's just say that there's a reason why there are already electric scooters selling well but no e-motorcycles.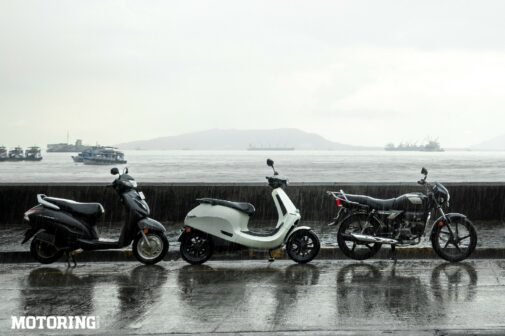 In the end, I was just a brief visitor in this world of a low-cost economy. So what did I learn? The Splendor and the Activa are tales of machines' names becoming bigger than their makers'. And they did it without becoming the punchlines of jokes involving fire extinguishers, too. Most importantly, I came away with the epiphany that the Splendor is not just a tool of convenience or a device of transportation, like each of the other two. This may be a statement born from a bias, but it is also more of a fact than a fibbing fabrication. It is fun and has a soul, something a motorcycle will always possess. And, electric or not, it's impossible for a scooter to get that.
MOTODATA
Hero Splendor+ XTEC
POWERTRAIN
Displacement:
Max Power:
Max Torque:
Transmission:
97.2cc, single
7.91 bhp@8000 rpm
0.82 kgm@6000 rpm
4-speed
CHASSIS
Type: Tubular double cradle frame
BRAKES
F/R: 130-mm drum / 130-mm drum
TYRES
F/R: 80/100 R18 / 80/100 R18
DIMENSIONS
L/W/H (mm):
Wheelbase:
Ground Clearance:
Seat height:
Kerb Weight:
Fuel Capacity:
2000/720/1052
1236 mm
165 mm
785 mm
112 kg
9.8 litres
PRICE
Rs 76,446 (ex-showroom, Delhi)
MOTODATA
Honda Activa 6G
POWERTRAIN
Displacement:
Max Power:
Max Torque:
Transmission:
109.51cc, single
7.68 bhp@8000 rpm
0.90 kgm@6000 rpm
CVT
BRAKES
F/R: 130-mm drum / 130-mm drum
TYRES
F/R: 90/90 R12 / 90/100 R10
DIMENSIONS
L/W/H (mm):
Wheelbase:
Ground Clearance:
Seat height:
Kerb Weight:
Fuel Capacity:
1833/697/1156
1260 mm
162 mm
NA
106 kg
5.3 litres
PRICE
Rs 74,400 (ex-showroom, Delhi)
MOTODATA
OLA S1 Pro
POWERTRAIN
Motor:
Battery:
Max Power:
Max torque:
Rated Torque:
Mid Drive IPM
3.97 kWh lithium-ion pack
8.5 kW (11.2 bhp)
14.27 kgm
5.91 kgm
BRAKES
F/R: 220-mm disc/180-mm disc
TYRES
F/R: 110/70 R12 / 110/70 R12
DIMENSIONS
L/W/H (mm):
Wheelbase:
Ground Clearance:
Seat height:
Kerb Weight:
1859/712/1160
1359 mm
165 mm
792 mm
125 kg
CHARGING TIME
6 hours
130 km (Normal), 155 km (Eco)
PRICE
Rs 1.15 lakh (ex-showroom)