Having spent most of my life in a metropolis like Mumbai, I can't stress enough how important and indispensable commuting is to our lives. So much so that it is conveniently used as an excuse to buy some more time in a city that is always running short of it. How you commute and how long it takes is directly proportional to the quality of your life. A morning spent in bumper-to-bumper traffic because of unplanned roadworks or a delayed train can result in a chain reaction of events that spoil the entire day.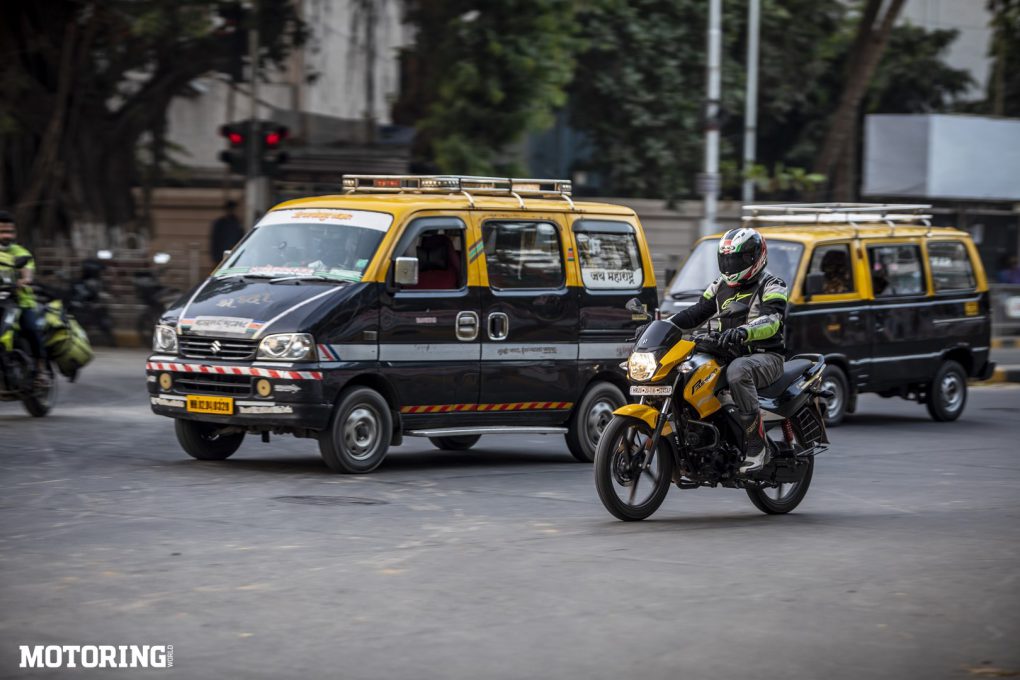 Today, a large percentage of the city's population works from home, and trains are running at reduced capacity, but for some reason the roads are far more crowded than they usually were. Is this the correct time for people to consider a motorcycle for commuting? I found myself astride the Passion Pro as I planned a commute from Virar, the furthest point that our local trains ferried people to and from every day, to the other end of the line at Churchgate. The Passion Pro was my pick for the task because it is the choice of literally hundreds of thousands of moto-commuters, and I wanted to see what they must feel like. With a hydration bladder, a small tank bag to hold my belongings, and a full tank of fuel, I kicked off the 80-km one-way commute from Virar station.
You see, on a commuter motorcycle, the concept of speed is a lot slower. Used to riding at a much quicker pace, the first task was to turn it down by several notches to match that of the motorcycle. I could go faster, but that's not how this motorcycle is meant to be ridden. On the other hand, I realised that I was able to filter my surroundings a whole lot better. With the Passion Pro's slotted into fourth and cruising at 50 kph, I noticed the landscape had mountains in the near horizon, open spaces devoid of concrete structures, and so on. And I had enough time to soak in the open habitat, too.
Half an hour into the ride, I was nearing NH 48 that starts in Delhi and goes right through six other states, and Maharashtra, before concluding in Tamil Nadu. Once on it, I was accompanied by many more motorcyclists on similar machines. The real test of commuting was to start from here; despite an open road and enough twist in reserve at my right wrist, I had to limit the speed to 60 kph which turned out to be very challenging. Adding to that was the fact that I was constantly being overtaken by other motorists who, on most occasions, weren't considerate enough to respect my presence.
During this time, seated on the Passion Pro's well-cushioned seat, I thought about the critical factors of a commuter motorcycle. It's not only about efficiency, but plenty of other factors that need to be carefully calibrated and executed to work in synergy. And the Passion Pro was simply doing a fantastic job. I could feel the suspension ironing out the road undulations. For a moment, I even felt like I was in complete sync with the butter-smooth engine. Everything from the change in road surface, to corners, to getting on and off flyovers; I was engrossed in maintaining a constant state of motion.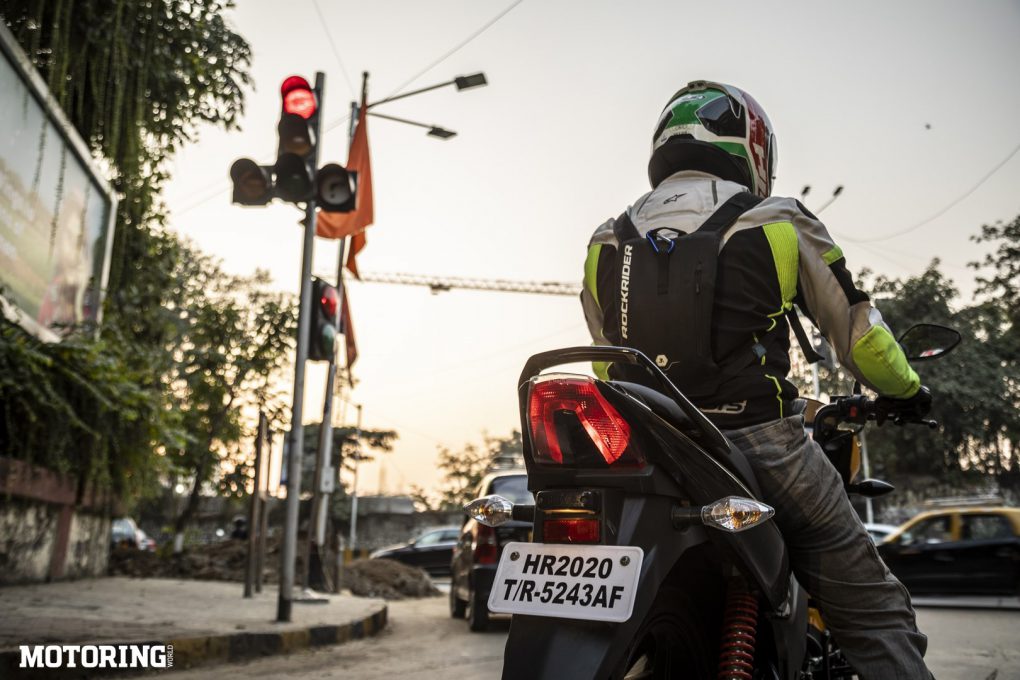 As relaxing and rewarding as it was tuning out to be, I stepped out of the comfort zone since I was barring myself from being alert. A twist of the throttle and the needle soon climbed to an indicated 75 kph. I was now back to overtaking other motorists, which put me in a state that I was more accustomed to. Good, I said to myself. In a short while, I had reached Vasai, only to be welcomed by traffic waiting to get across the creek.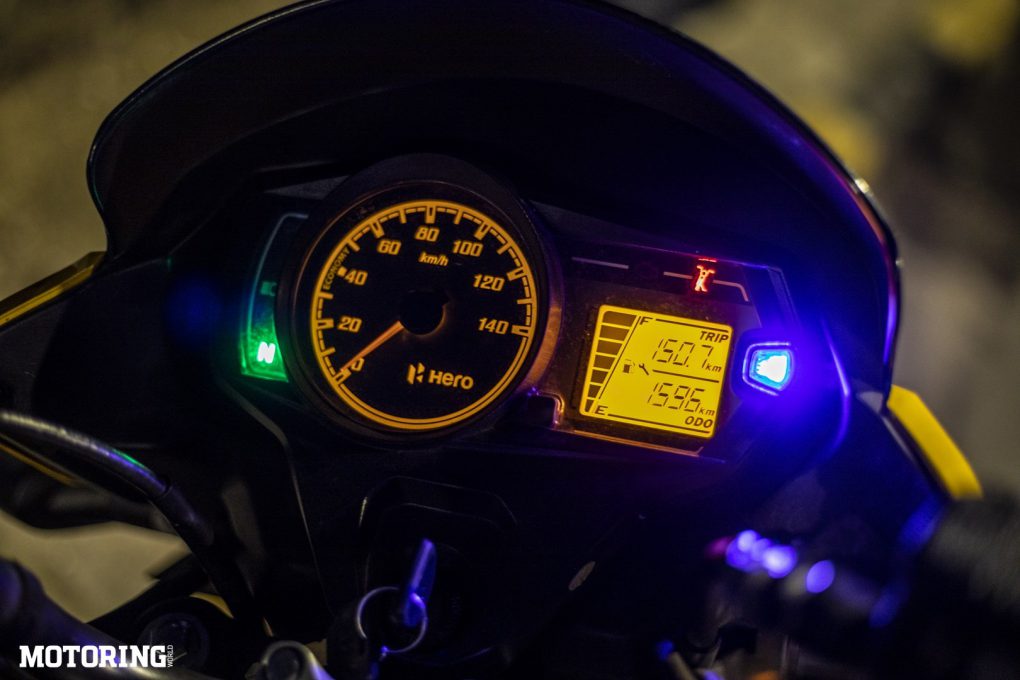 This meant the beginning of the second leg of the journey, mainly due to the transition in terms of road users and the corresponding surroundings. The open spaces were now replaced by man-made structures and reaching for the brakes became a more frequent task. With every kilometre ventured further into the city, the space around me was turning into a boa constrictor. The body language of the other road users had become a lot more hurried, hurling their vehicles into every possible gap to get ahead. This metropolis operates on a certain sense of momentum felt keenly on a motorcycle.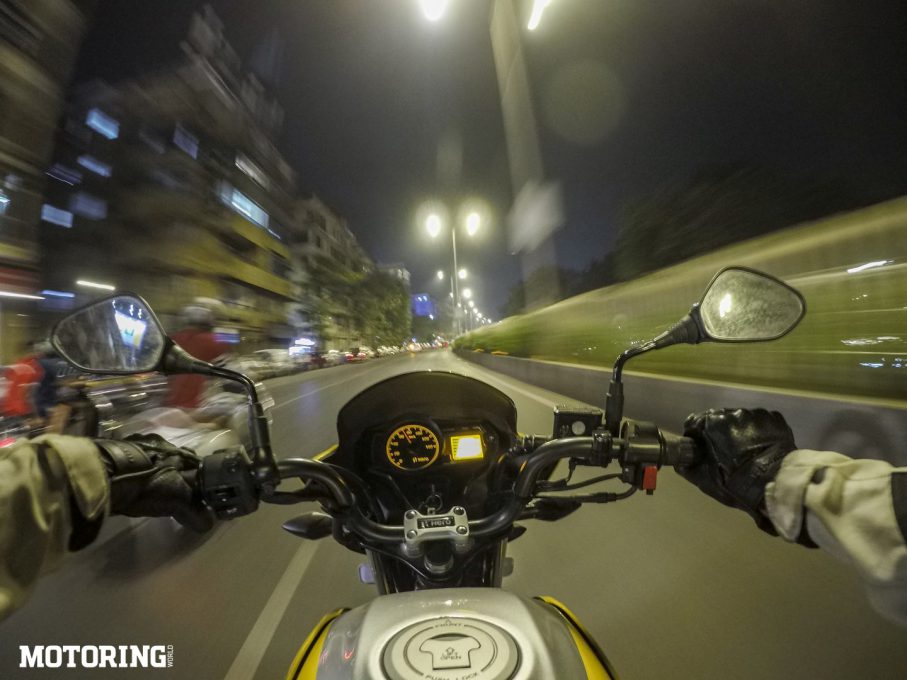 It becomes crucial to use the same approach, as it is more comforting to keep moving ahead rather than staying around the same motorist who constantly encroaches into your space. For this task as well, the Passion Pro was well equipped with its agility. Filtering through the maze of motorcycles, cars and buses, I was rather enjoying this progression. Soon after clearing the traffic on the Western Express Highway, I had to exit onto internal city streets. Luckily, the environment was much calmer than expected.
I was back in the locality that I was familiar with, and passing landmarks that I grew up around. As I neared the end of my journey, the vibe of the city had started to grow on me. From the open spaces of Haji Ali to Marine Drive and the wide roads of Colaba, I felt the spaciousness again, the same feeling you get as a train approaches the end of its line.
After spending more than three hours on the motorcycle, I had reached the end of my commute outside Churchgate station. Even though I was showing signs of fatigue, the Passion Pro still looked completely calm and composed. The fuel gauge hadn't dropped even a bar after all this while, and by the looks of it, it would remain the same if I immediately headed back to Virar, too. With a motor that returned 70 kpl, coupled with a 10-litre fuel tank, you are looking at a thoroughbred commuting machine that can be ridden for 700 km before the next tank up. And that is a big achievement in itself right there.
Commuting on a motorcycle might not be, or rather will never be, as economical as a train. However, given the current state of affairs where social distancing is the need of the hour, a motorcycle not only fulfils that but also offers a sense of freedom, convenience and a whole lot more. With bikes like the Passion Pro, economical transport is now also fun, and not everyone travels 80 km each way. For everything less than that — or even more — a motorcycle has never made more sense.