A far as vexing things go, nothing can outdo riding a new motorcycle for a really short time. It's 93 times worse than a sluggish internet connection. So when Hero MotoCorp, the biggest two-wheeler manufacturer in India, lets a bunch of motoring journos ride not one, not two, but four motorcycles for a handful of minutes each, frowns are virtually engraved on every face and helmet in sight. Then again, the riding was only a part of the proceedings at Hero World 2020, an event that took place at the Hero Global Centre for Innovation and Technology near Jaipur, Rajasthan. The idea was to give us an experiential tour of the facility, a look into how Hero makes motorcycles for India and the world. And it was quite the look, too.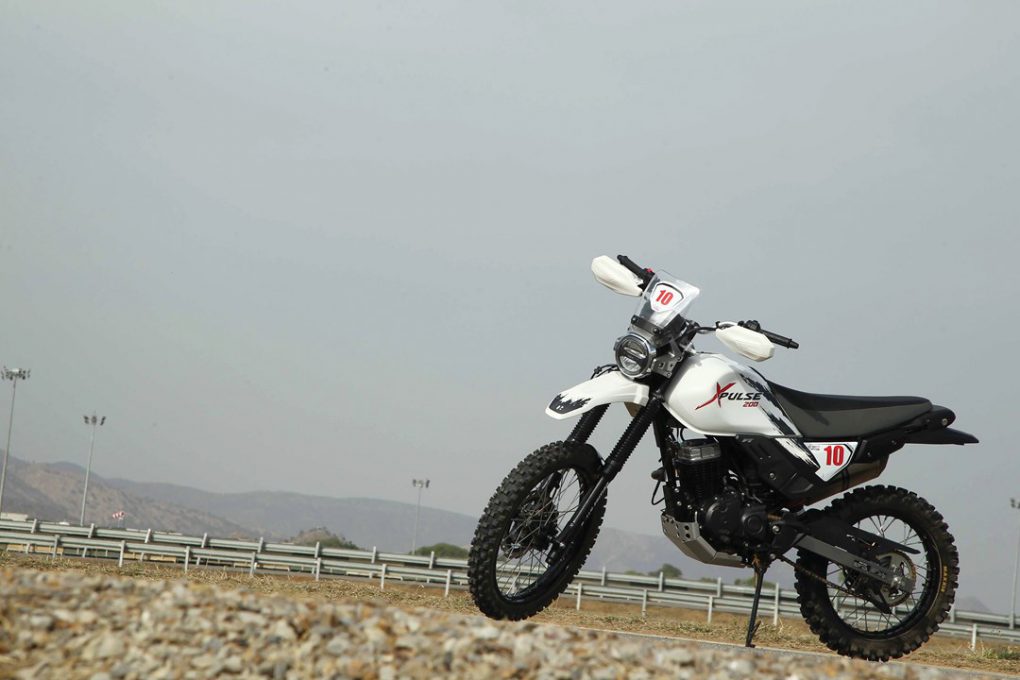 As CEO of Hero, Dr Pawan Munjal is the peerless populator of the motorcycle world, and he duly unveiled the new Passion Pro and Glamour commuters, and the Xtreme 160R, a gorgeous addition to the 150-160cc segment. But after we were done Instabookittergramming the new specs and prices, first up was riding the Xpulse 200 with the new rally kit that you can soon buy at select Hero dealerships. This ride was arranged at the dirt track inside CIT which is also the headquarters for the Hero MotoSports Team Rally. And despite my complete unsuitability for off-roading, I was quite looking forward to riding the upgraded Xpulse. I am a big fan of suspension, you see, and the new units did not disappoint.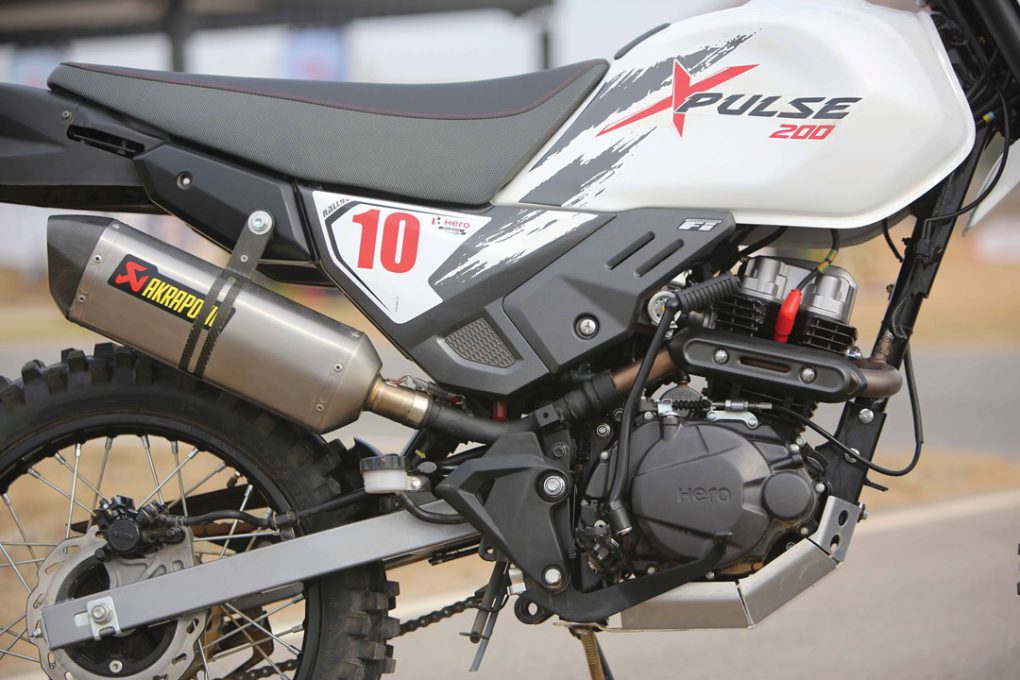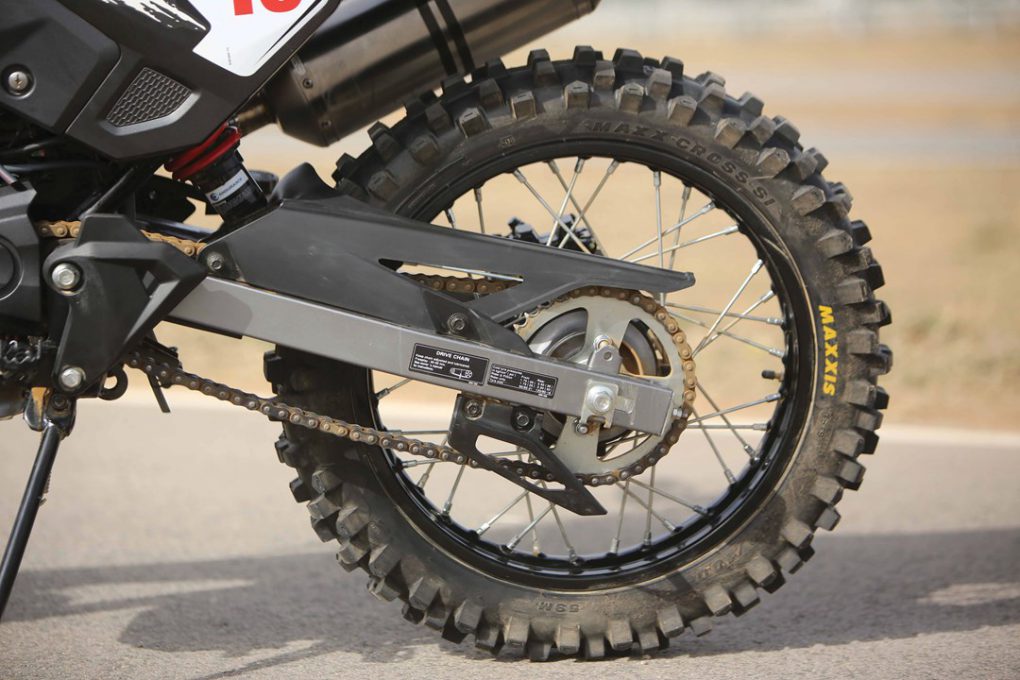 I wish I could tell you that I flew over the massive jumps with abandon, and my time on the bike did feel extremely intense to me, but to spectators I probably was a source of hearty giggles. Even so, the bike felt so much better than the stock bike, and I immediately resolved to get the kit for our long-termer, perhaps even for my Impulse. It felt tauter and more robust, and the tyres gripped harder in the dirt, while it was easier to move around on the seat. The Akrapovic exhaust did its part in making me feel like I was raising hell, though I was only raising a few grains of dust and my heart rate. The exhaust is not part of the kit and neither are the sprockets that shorten the bike's overall gearing. At Rs 38,000 for adjustable suspension front and back, off-road Maxxis tyres, a flatter and taller seat, handlebar risers, a taller sidestand, and an extended gear lever, the kit is nothing but value for money. Even if you don't plan on becoming India's next Dakar hope, the suspension alone is worth it.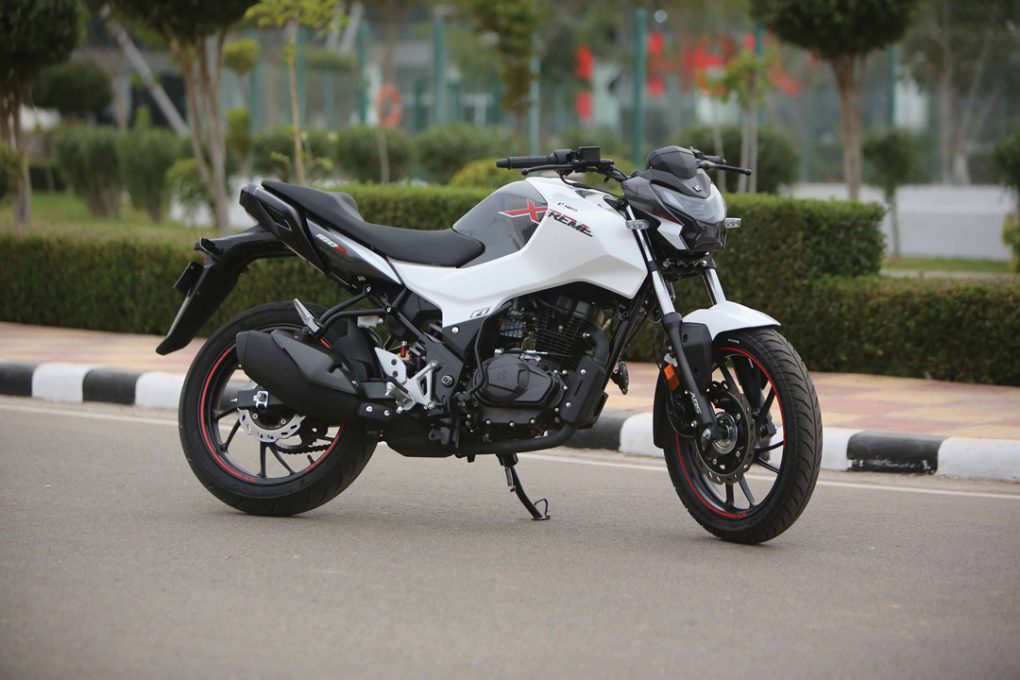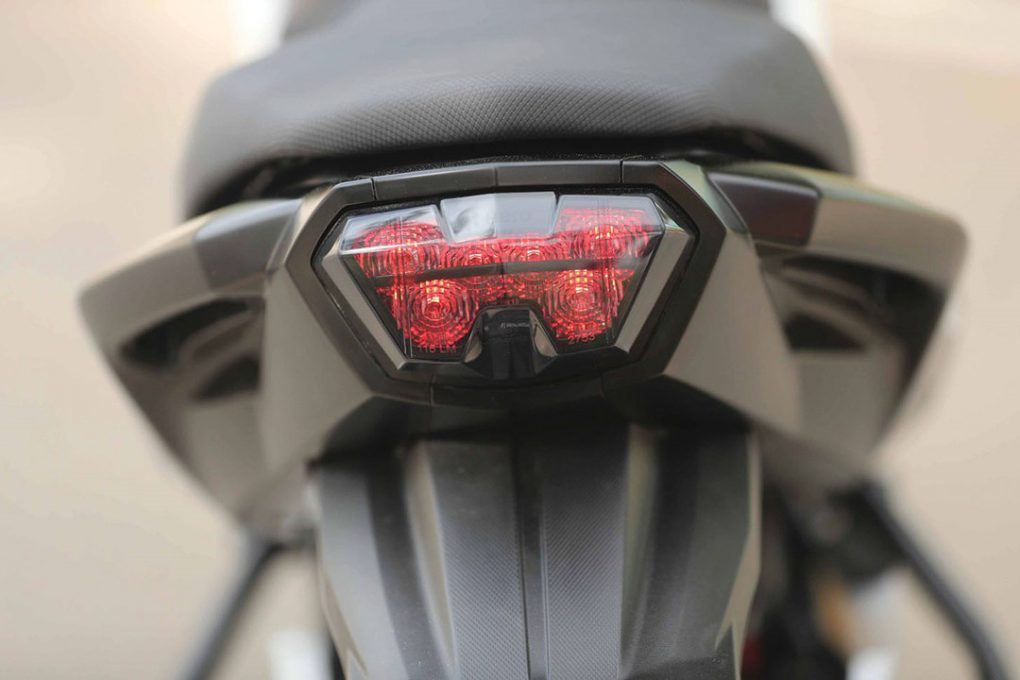 What was even more interesting was a partially covered motorcycle without any bodywork, parked next to the Hero Dakar bike, with a sign that said, 'What's next!' It was a 300cc+ platform and looked very promising indeed, even more so than the KTM 390 Adventure that I just bought. However, I didn't have much cause for regret; the bike's specifications have not even been finalised yet, and it'll be a couple of years before the bike is launched. And it's definitely something to look forward to, I'd say, based on how everyone thronged around the bike.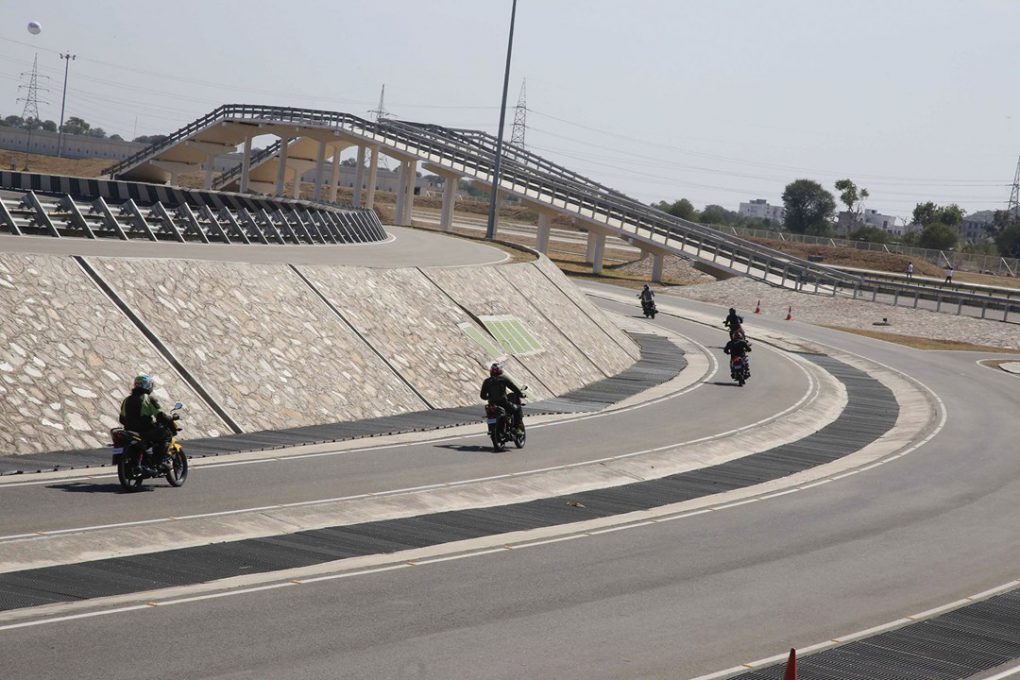 Off-roading done with before I even had a chance to crash-land the Xpulse, it was off to the tarmac tracks to ride the other bikes. We got a brief ride on the Xtreme 160R at the handling track, and it was fun. 'Wide open spaces really do blind any sense of speed,' I observed, duly overshooting the first braking point on the track. I am famously slow to hit my stride, and the ride was over before I could get a single corner right. Even so, it was enough for me to start wishing for the Xtreme 160R on the road. It's smooth, is a fantastic handler, and the segment-best TVS Apache RTR 160 4V finally has a proper fight on its hands.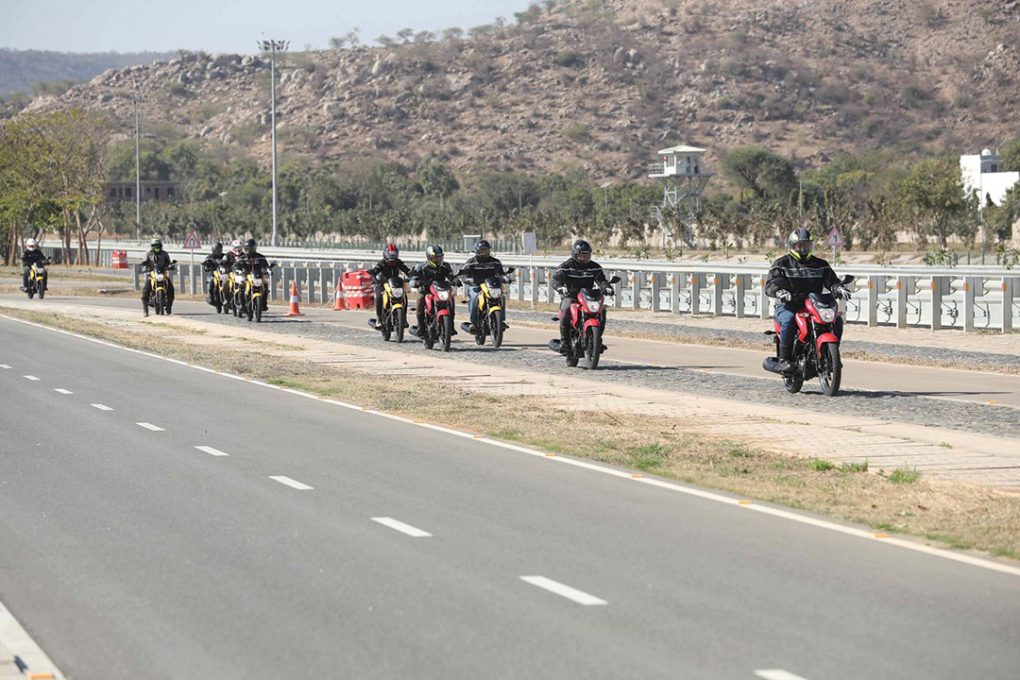 And I was still thinking about the Xtreme 160R while riding the Passion Pro and the Glamour on various sections of the test track, including the Belgian Pavé and other undulating surfaces of various intensities. So, other than registering that the two commuters are refined and comfortable enough to carry forward Hero's obligations to Indian commuters, I couldn't really note anything else. Other than wondering why we couldn't have started earlier in the day so we could get more riding time, that is. And just like that, it was time to get out of riding gear and put our phones in lockers for the visit to the R&D facility.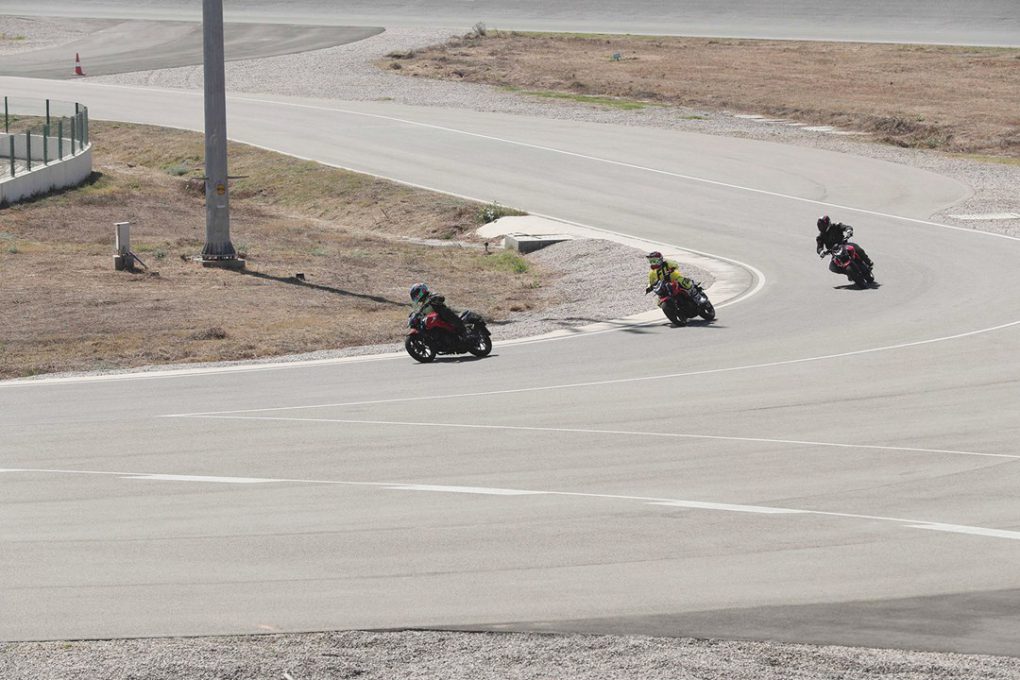 Of course, Hero hid everything well out of sight before we got anywhere close to the CIT's gate, and we only saw a bunch of old Splendors and Maestros everywhere we went. I've been to engineering college and have also been inside motorcycle factories before, so it was a familiar feeling; the air of perpetual submission that hangs in the air around engineers, surrounded by the sounds and smell of industry. We were shown just one floor and the really interesting ones were boarded and nailed shut for the day. And many fingerprint scanners and keypads next to doors were looked at wistfully.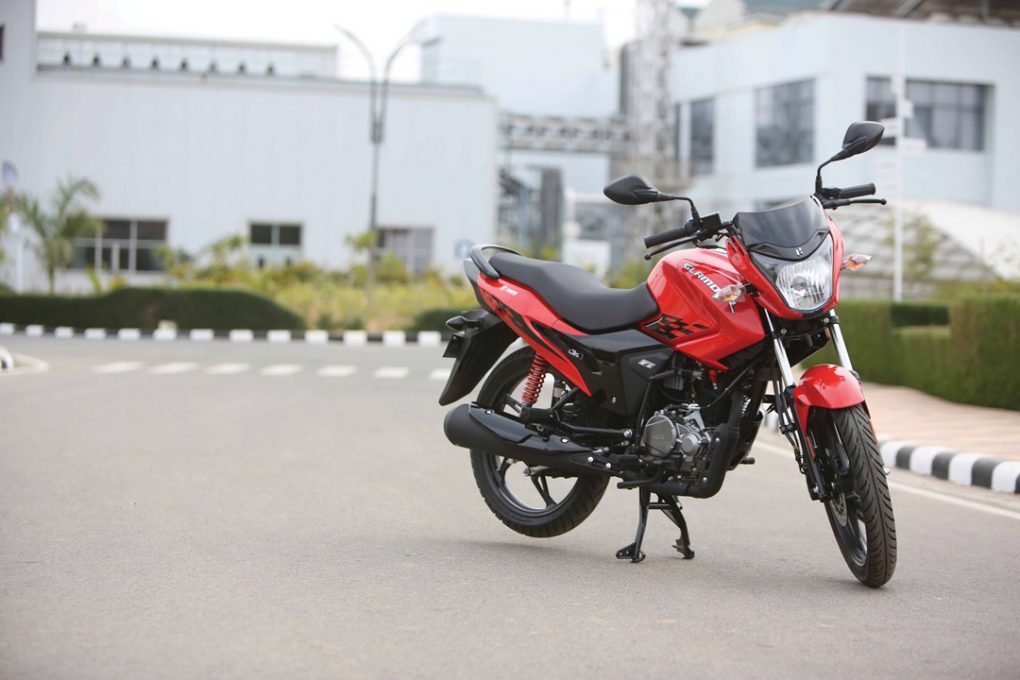 To give you an example, we visited an enclosed lab in which a motorcycle's rear wheel moves on a rolling road, the bike itself plugged into various systems to monitor its performance. The lab's temperature can be adjusted between -20º C and 60º C, humidity levels can be controlled, in fact everything short of pressure can be finely tuned and bike performance measured in those conditions. The most interesting labs, though, were the ones in which a motorcycle's sound and electronic compliance is tested. I hadn't seen such setups before, so I paid more attention than usual to the brief briefing. Pity photographs weren't allowed.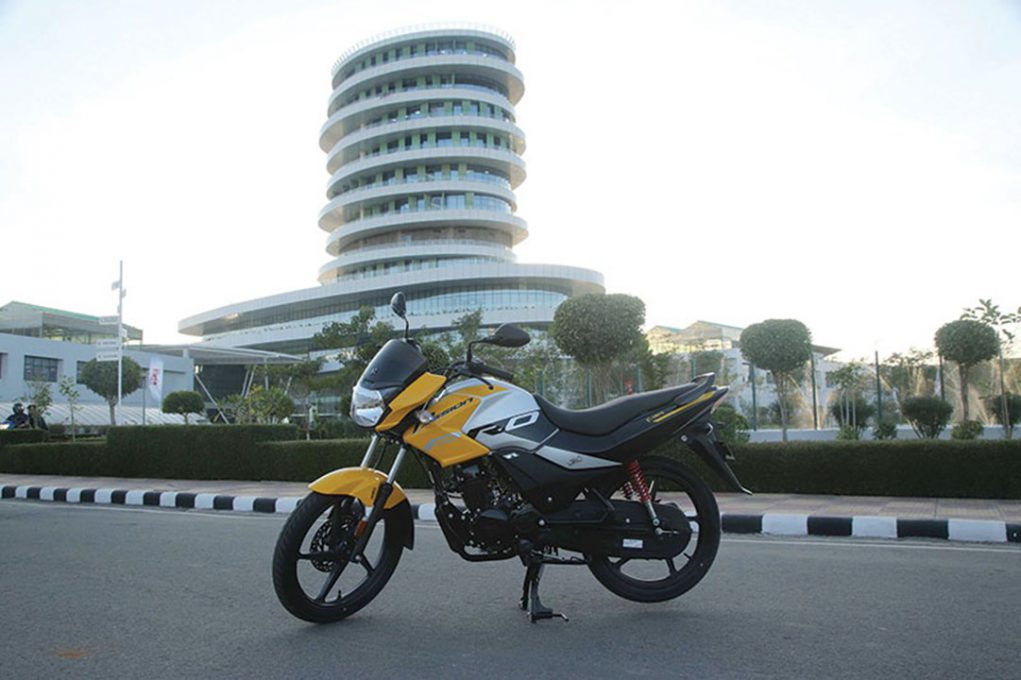 In other departments, bikes and scooters were being tormented by machines that could move the stoutest heart. Those mechanical cannibals were designed to drop bikes from a height, rattle them on jigs, bash their suspensions, and generally attempt to split two-wheelers into their constituent atoms. But it's all so that the handlebar won't suddenly come off in your hands when you're riding your Hero to work. It's also why that rally kit works so well. I wonder what else I can fit it to.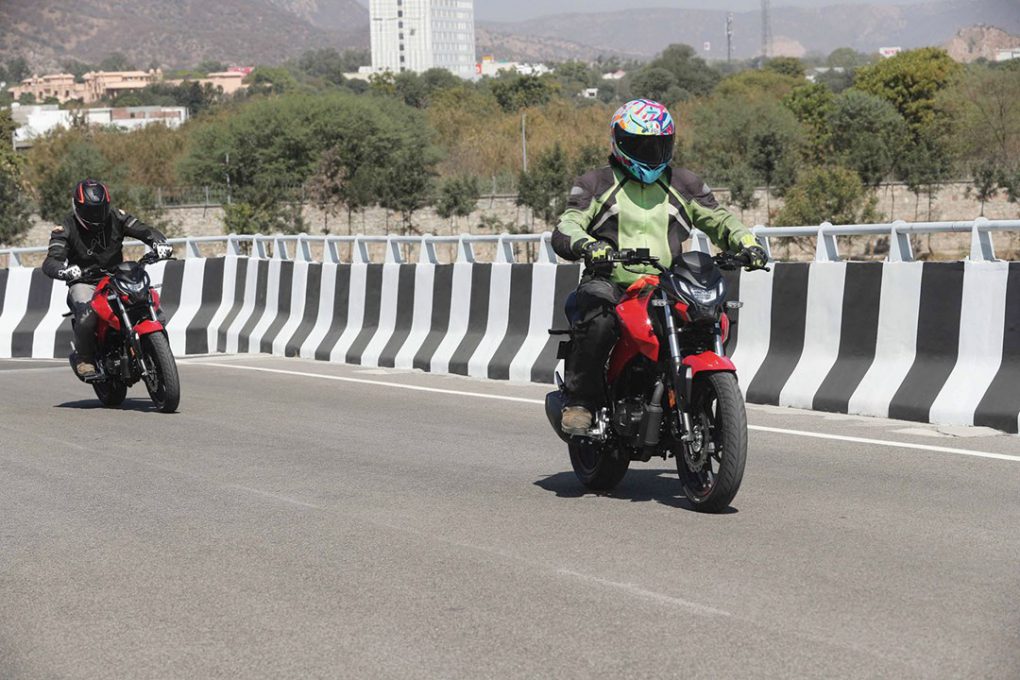 The CIT visit was a good overview of what one of the best R&D facilities in the world is capable of. On the way out, the security crew even collected the lanyards that had our individual names on it, such is the secrecy around the place, and it's quite understandable, too. However, even as others duly surrendered theirs, I kept mine. I had to, as a little remembrance of a special place where motorcycles are born, for commuter and enthusiast alike. And also as a tiny bit of revenge for not letting me ride more.