In a world where motorcycles are getting larger and faster, I think the sub-50-bhp bike is the ideal one for a country like India. They've got enough power to get you going at a fair clip, they won't bother trying to kill you in first gear, and are small and nimble enough for daily use. When it comes to that, then, the KTM 390 Duke and the Bajaj Dominar 400 hit the sweet spot. Both are relatively affordable, both have proven themselves over time, and both received major updates in the recent past.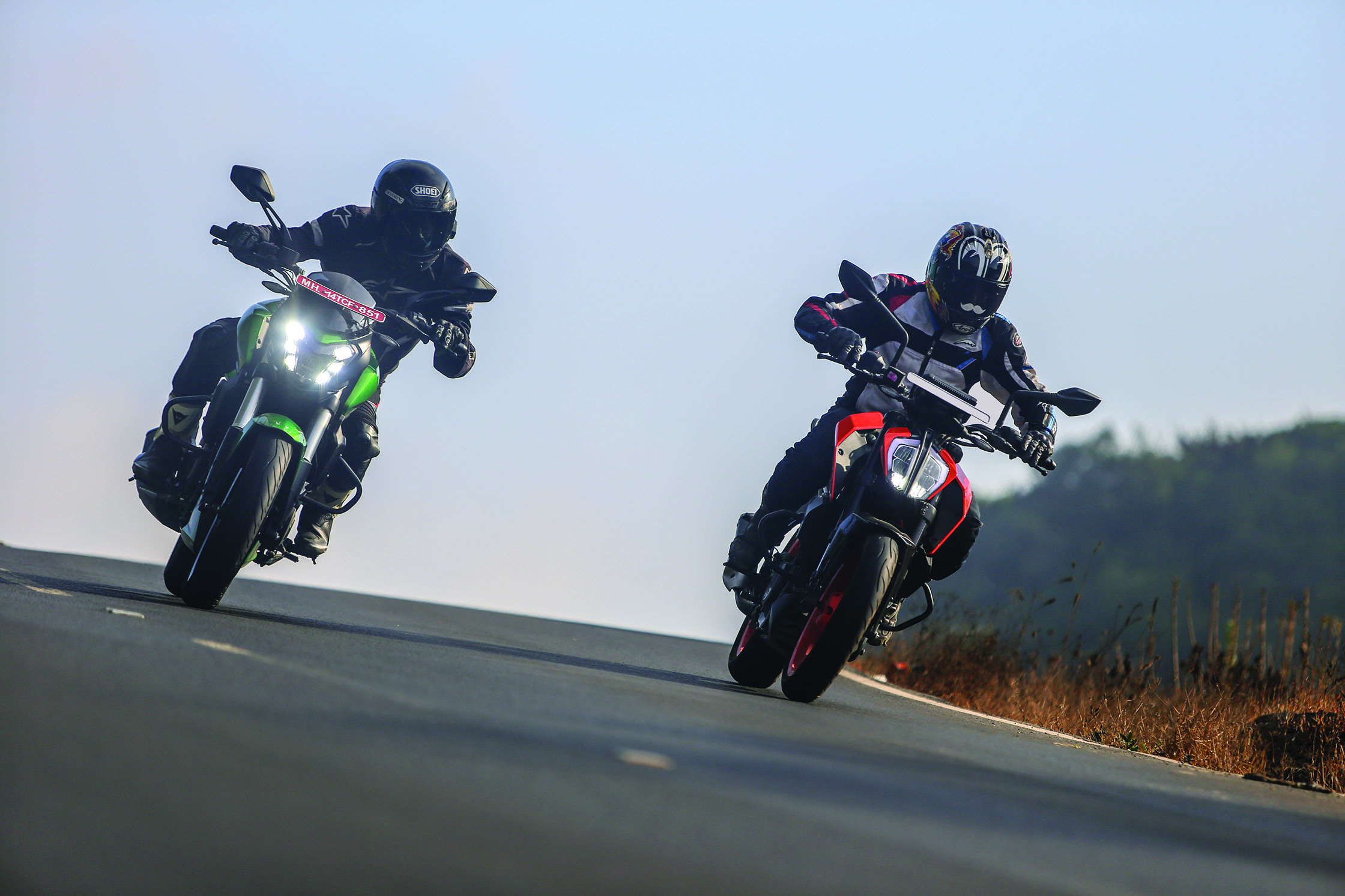 Let's start with the Dominar, then. The first-generation bike felt a little confused in intent and rough around the edges. The updated one, though, feels perfect. It has matured gloriously into a very desirable machine. It got more power, a lot more refinement and a host of mechanical updates to make it handle and ride much better than its predecessor. The engine is smooth now (up to 7500 revs, beyond which it gets vibey) and the powerband is spread out a lot more evenly. It revs quickly, too, and even though it doesn't sound like it, a glance at the speedometer reminds you that you are picking up pace
very rapidly.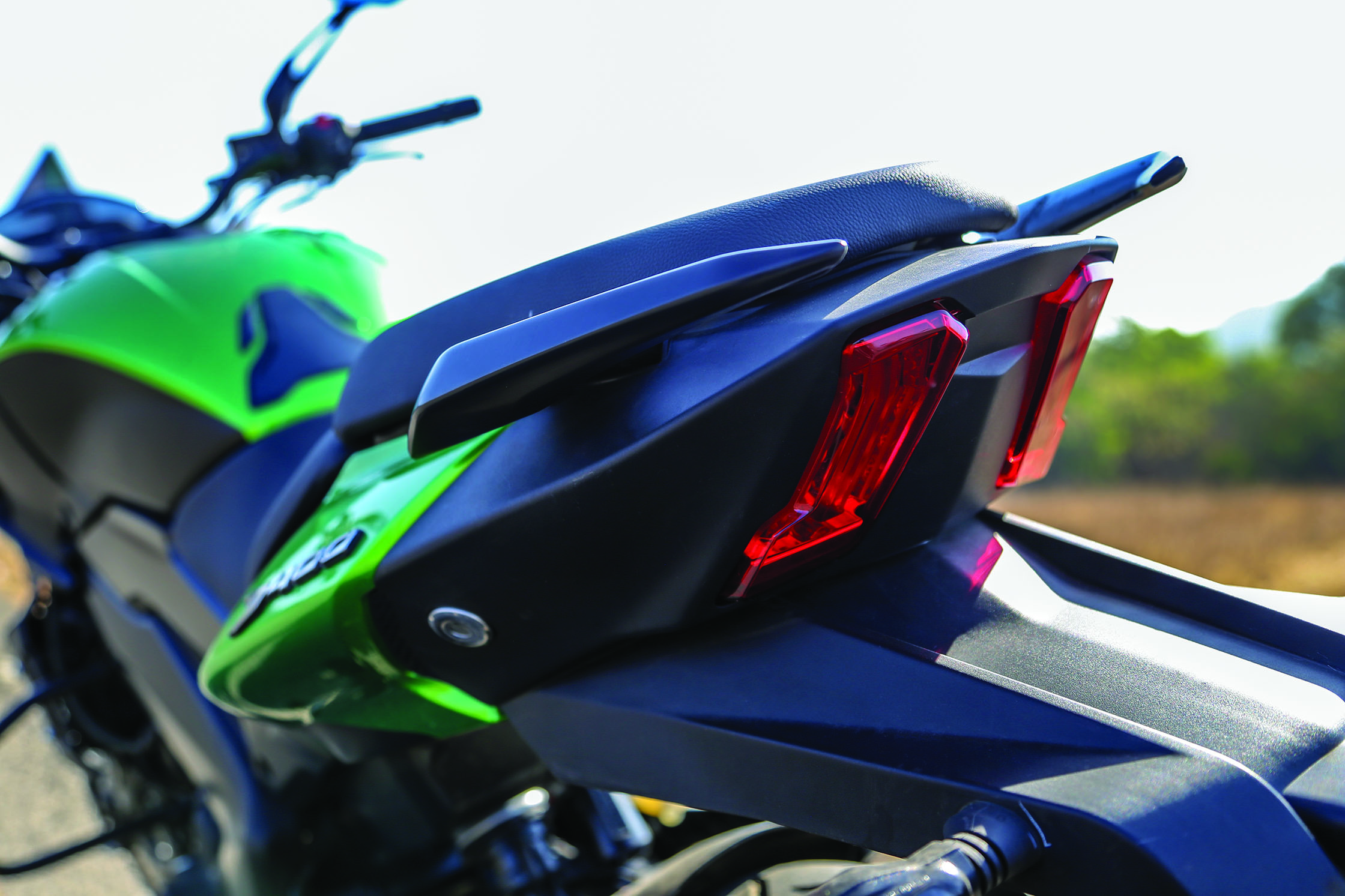 Overtakes don't require you to work as hard as earlier, either. The brakes are very good, now that they are radially mounted, and the retuned suspension has worked wonders for ride quality. It is plush and soaks up undulations with aplomb. All these components put together result in a quick bike that handles fantastically well. It isn't as agile as the KTM when it comes to quick direction changes, but other than that it inspires a ridiculous amount of confidence. At the same time, when you aren't pushing it hard, it feels comfortable and unstressed cruising along at 100-120 kph all day long, which is exactly what it had originally intended to do. I can honestly find very little to fault with the new Dominar, and that's saying something as I was quite indifferent to the previous one.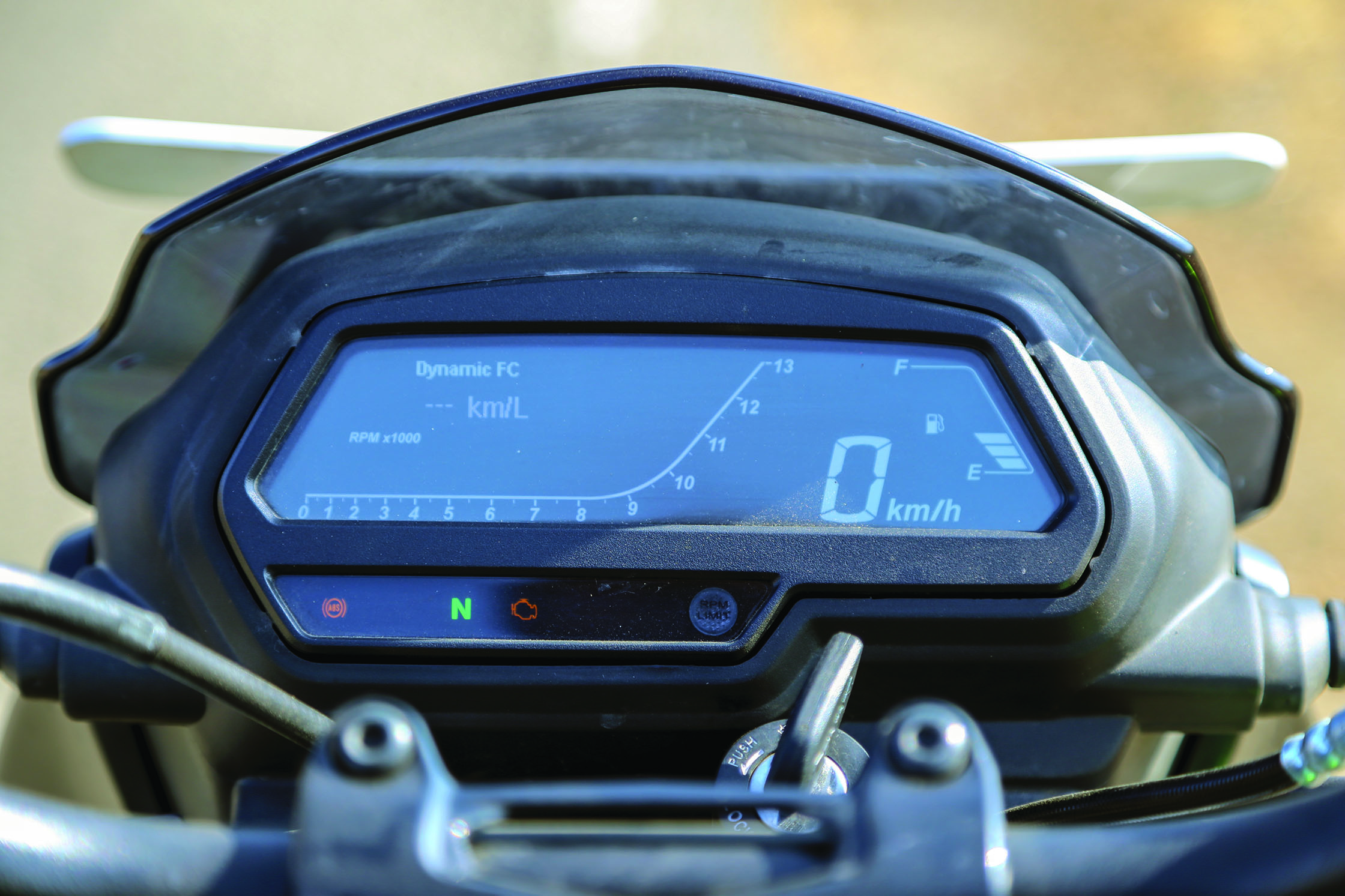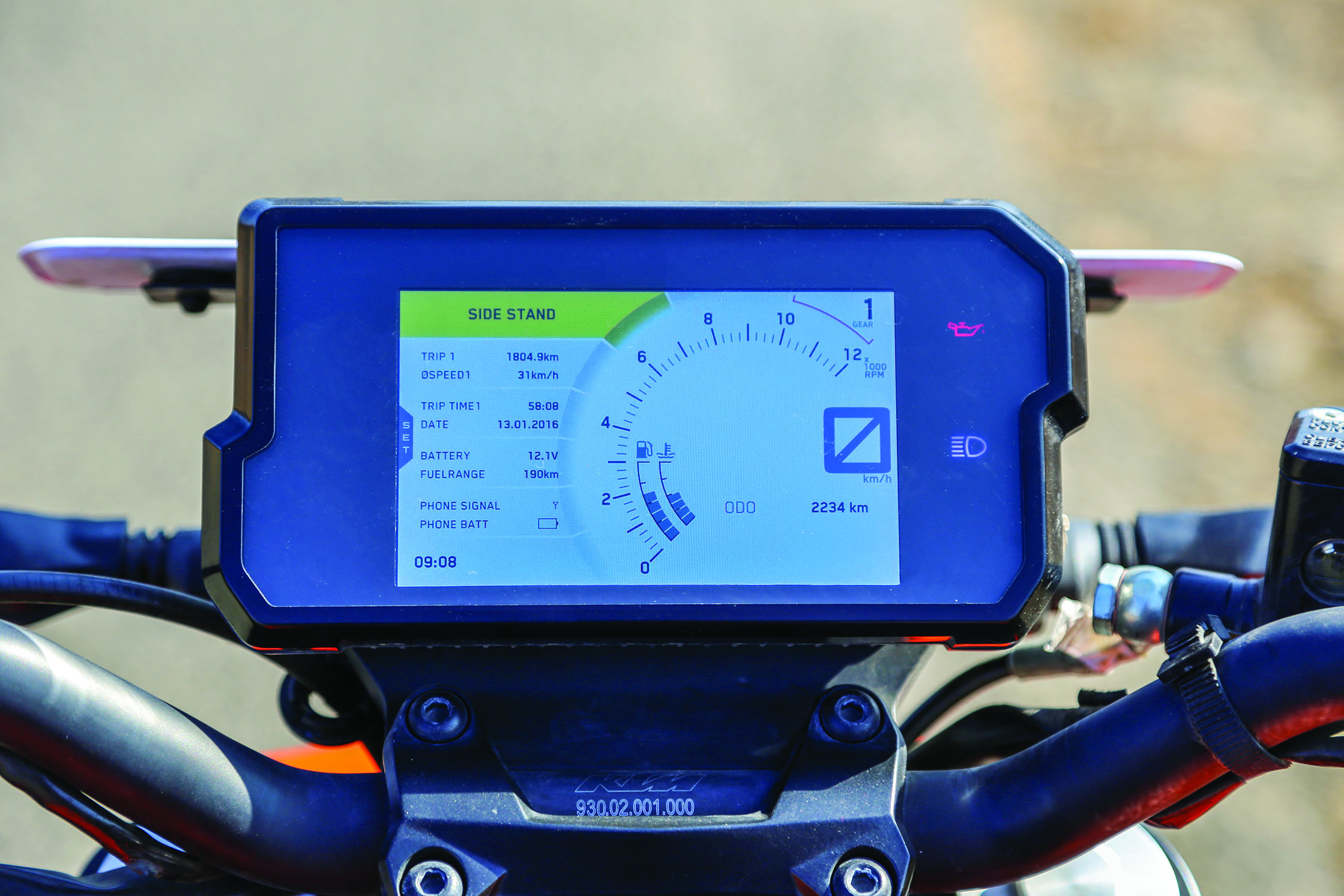 The KTM 390 Duke, on the other hand, didn't have anything really wrong with it, but it hadn't seen a major update since its launch so in its latest avatar it got a complete redesign. It now looks arguably even more aggressive than the earlier one, and while mechanically it remains the same, it did get smoother and more refined. It also got a new TFT screen which is stunning. But it gained a few kilos. It still maintains the same formula — light weight and lots of power — but it has mellowed down a bit from the original. It looks more aggressive, but sadly isn't.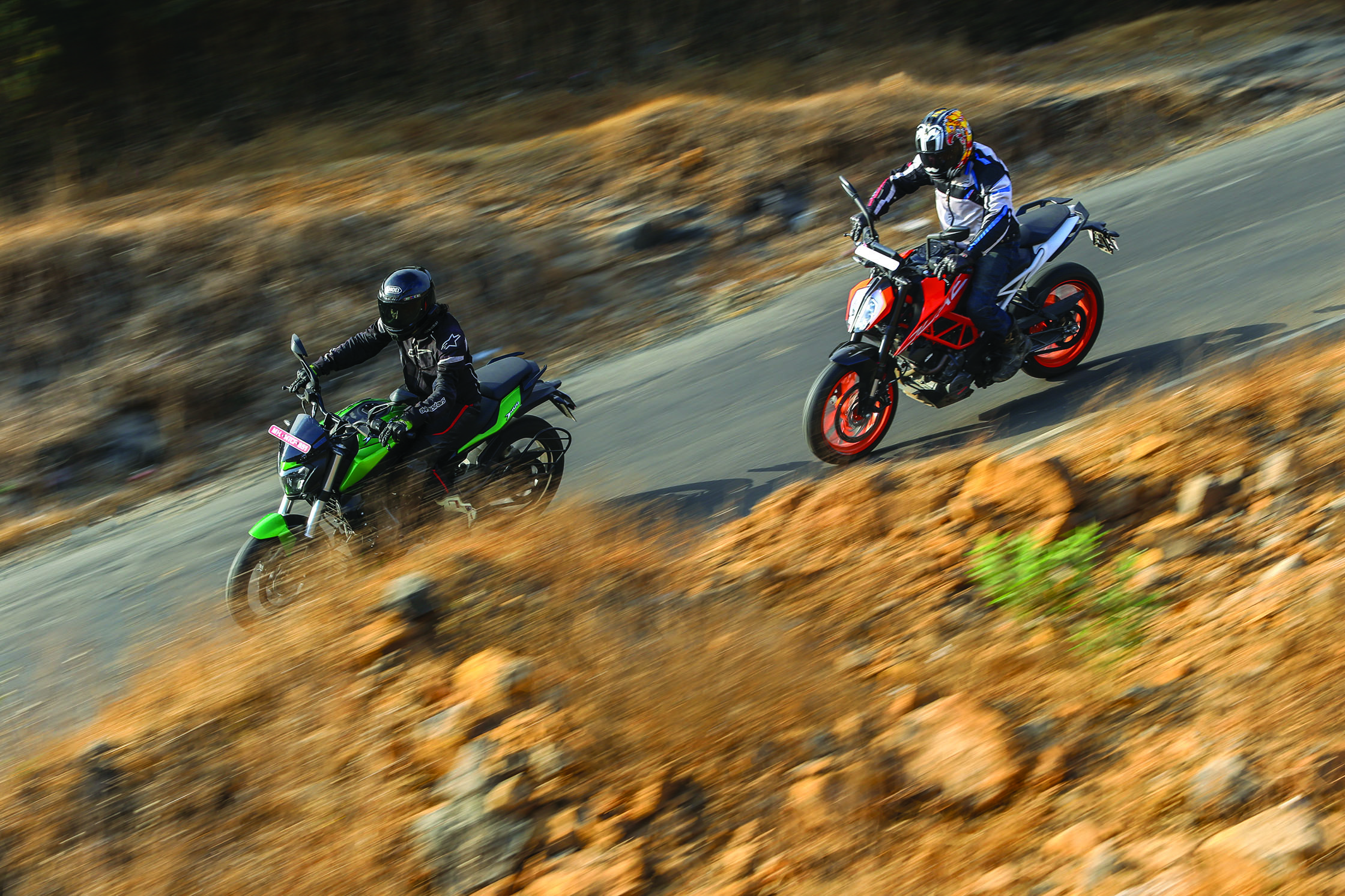 The smoother fuelling makes it less jerky at lower revs. The reworked suspension absorbs potholes better. And the wider seat is easier on your backside. But the 390 Duke wasn't about comfort, was it? It was about no-comprise hooliganism. It didn't care if you were comfortable and it couldn't be bothered with how it felt at low revs. It was made to scare the pants off the rider and the observer, and it was made to live close to the redline. Always. And the new one doesn't feel as recklessly young anymore. It feels grown up and mature. Don't mistake it for being docile, though. It is still a hooligan, and will still wheelie its way through a police checkpoint. But it isn't as wild as it used to be.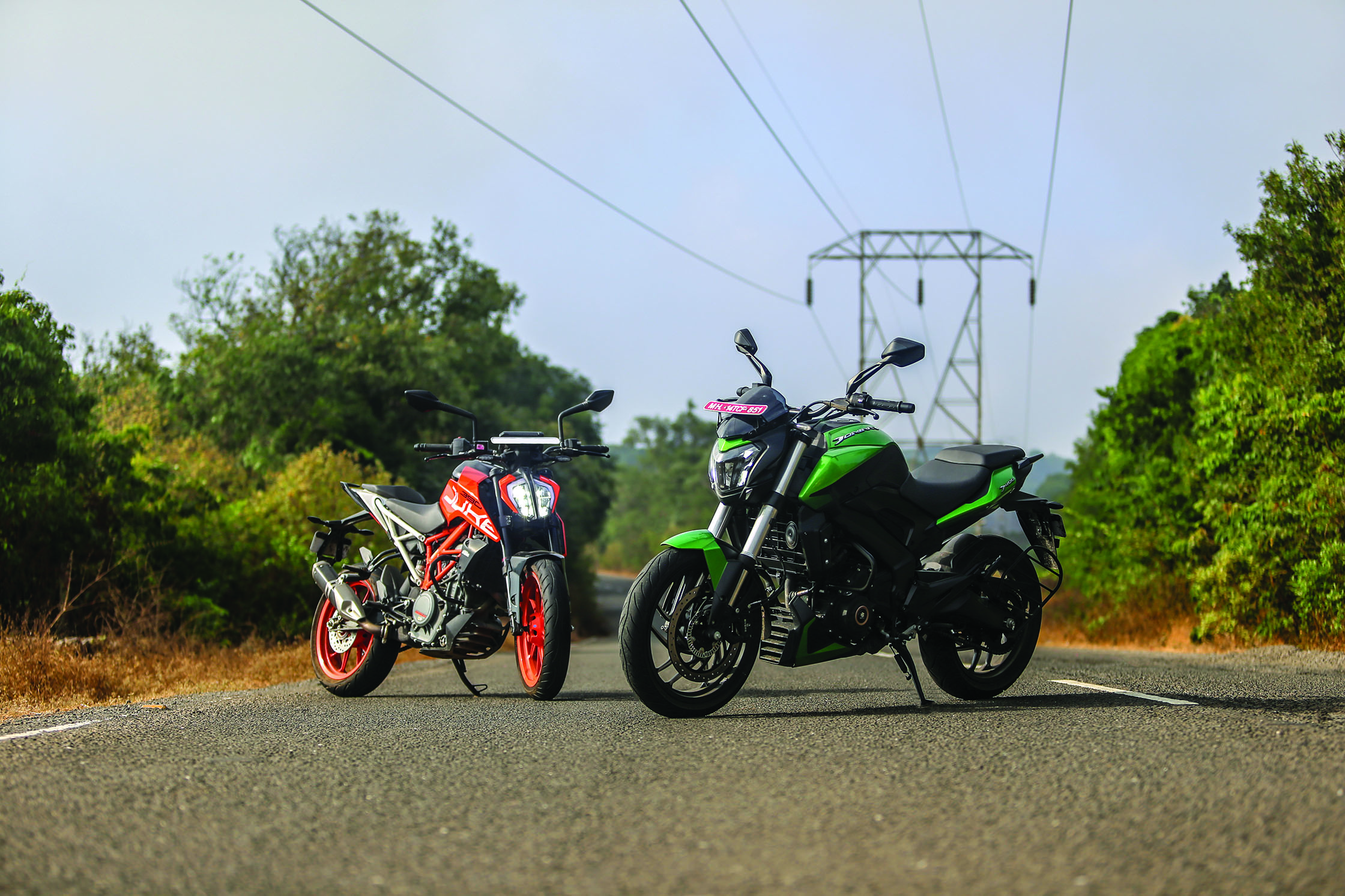 The way I see it, both bikes have moved in the same direction. They have ironed out the rough edges, bumped up refinement and just become a lot more mature in every way. Unfortunately, that has had different effects on the two vehicles you see here. Maturity has solidified the Dominar's original proposition of a power cruiser. It is comfortable, fast and confident. It is something I can see myself spending entire days on. Honestly, I can see myself hooning it around quite a bit, too, that's how impressive it is now. The 390 Duke? Well, even in its mature avatar, it is still the wilder child of the two. It still handles better, and if push comes to shove, still a lot more fun. But the Dominar has made such a huge leap toward it, that the gap between them isn't what it used to be. And if I had to actually think about it, the Dominar makes more sense.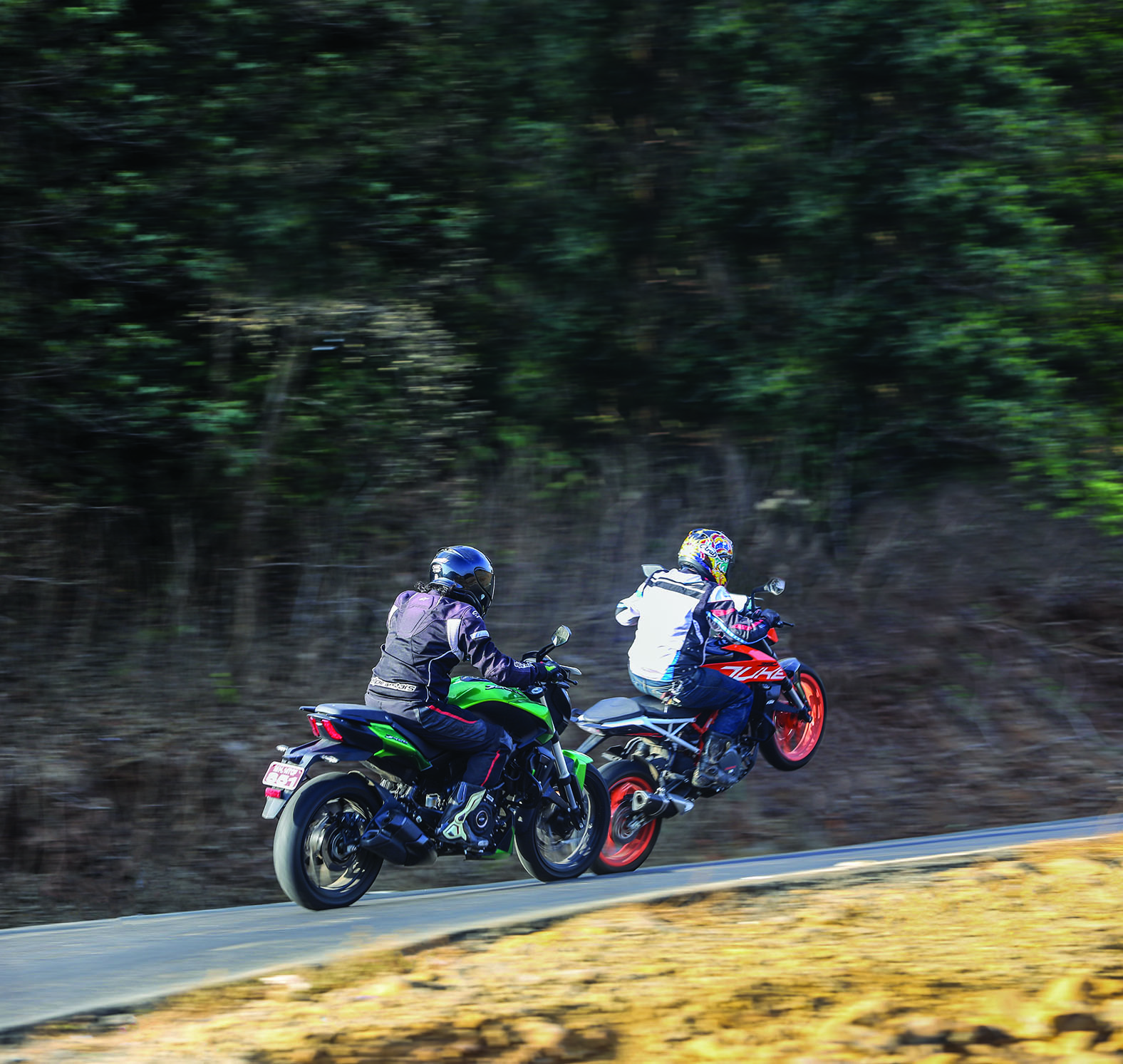 It isn't as fast, but it is still fast enough. It isn't as quick in the corners, but it isn't as twitchy either so it inspires more confidence there. And while the KTM scoffs at you if you stay in the middle of the rev range as it demands you climb to the redline, the Dominar is comfortable either way. Oh man, I can't believe I'm saying this, but with my money I would buy a Dominar over the 390 Duke. I understand that isn't the popular opinion and the first response to my decision will likely be 'What?! You bought a slower bike?!' But really, what makes a bike a better bike? One situation it excels at? Or a bunch of situations it excels at? One that is easier to live with quickly or another that keeps you stressed? After my years on motorcycles, I know what I'd choose. Now to figure out what to do with my 2016 390 Duke that I recently remapped.