Café racers. That glorious and gorgeous breed of motorcycles often occupies my daydreams for hours on end. But when my mind is feeling uncharacteristically adventurous, it wanders to the motorcycle sport that goes sideways at 130 kph — flat track racing. In fact, even though one has firmly British roots and the other is proudly American, I regard café racers and flat track bikes to be equally evocative. It's only that the former is a tad more relatable and won't kill me quite as quickly as the latter.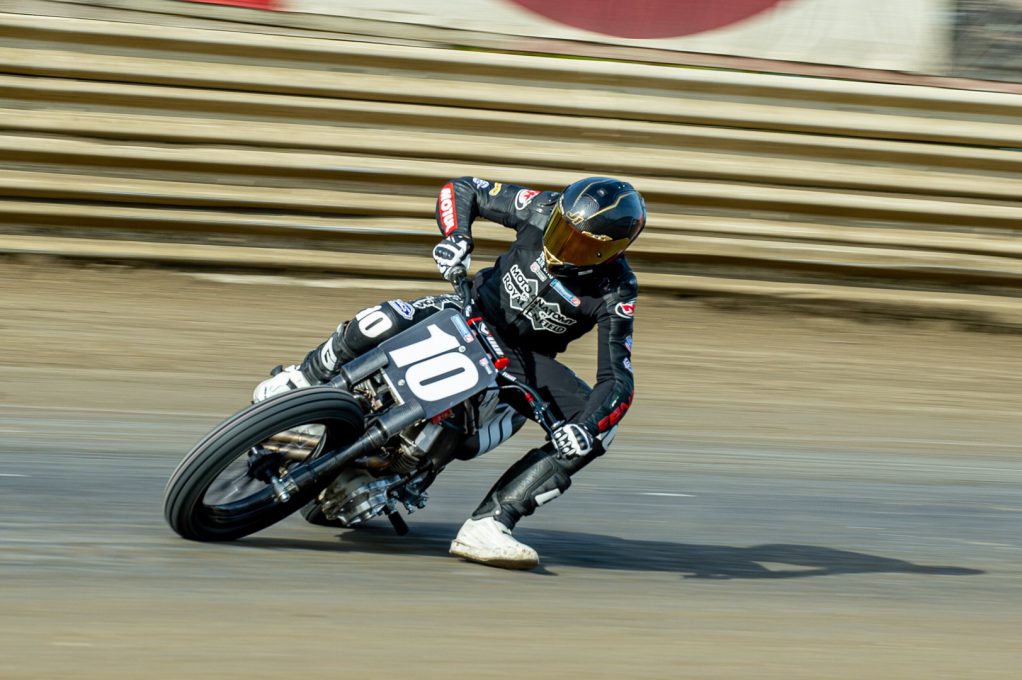 Of course, flat track isn't the only way of motorcycle suicide-sport. Speedway racing is somewhat similar, but smaller in track length and different in type of motorcycle. A speedway bike has no brakes whatsoever, must run on pure methanol, make do with a single gear, and must weigh a minimum weight of 78 kg. And then there's ice racing, with inch-long metal spikes embedded into the tyres (90 at the front, 200 at the rear), in which riders chase each other with the sole aim of turning the guy in front into a big bowl of spaghetti with meatballs. I suppose they have to find a way of having fun with motorcycles in really cold places. But I digress.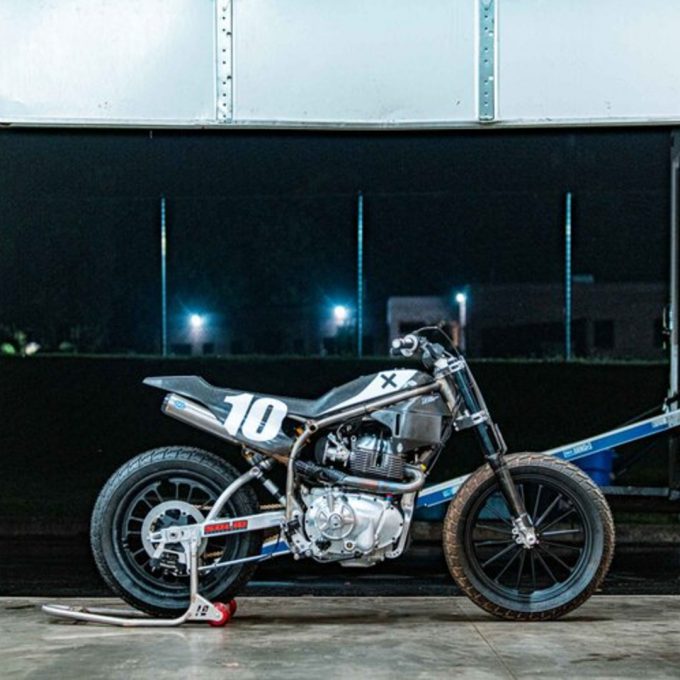 Returning to the relatively less gnarly sport of flat track racing, its importance cannot be overstated. You see, it's one of the oldest forms of motorcycle racing, originating in early-1900s America. It's also the setting for what is probably the oldest rivalry in motorcycle racing, that between Harley-Davidson and Indian. And even though the sport's popularity waned from the 1980s, against road racing and motocross, today we are in the middle of flat track racing's comeback, and I hope it becomes more popular than ever. I still can't believe that H-D hasn't made a production bike inspired by a flat tracker, though.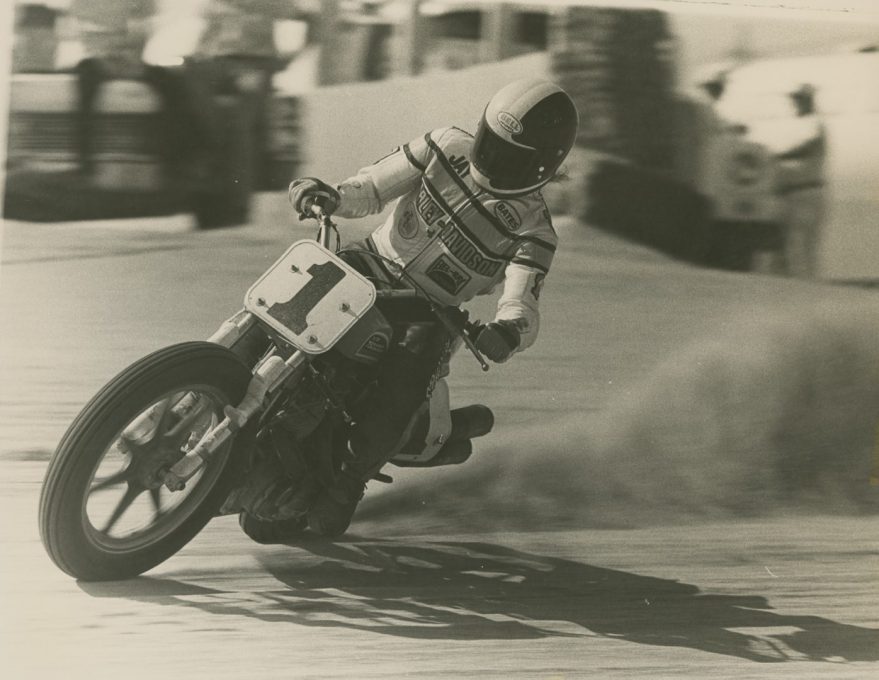 So what makes for a good flat track motorcycle? So far, anything other than a cruiser seems to be fair game — ironic considering Harley-Davidson and Indian are used to dominating the sport, no? But honestly, I've seen flat trackers made out of sloper-engined commuters to dirt bikes to dedicated purpose-built machines by people who know what they're doing. And they all look right, at least, especially with those distinctive flat track pattern tyres.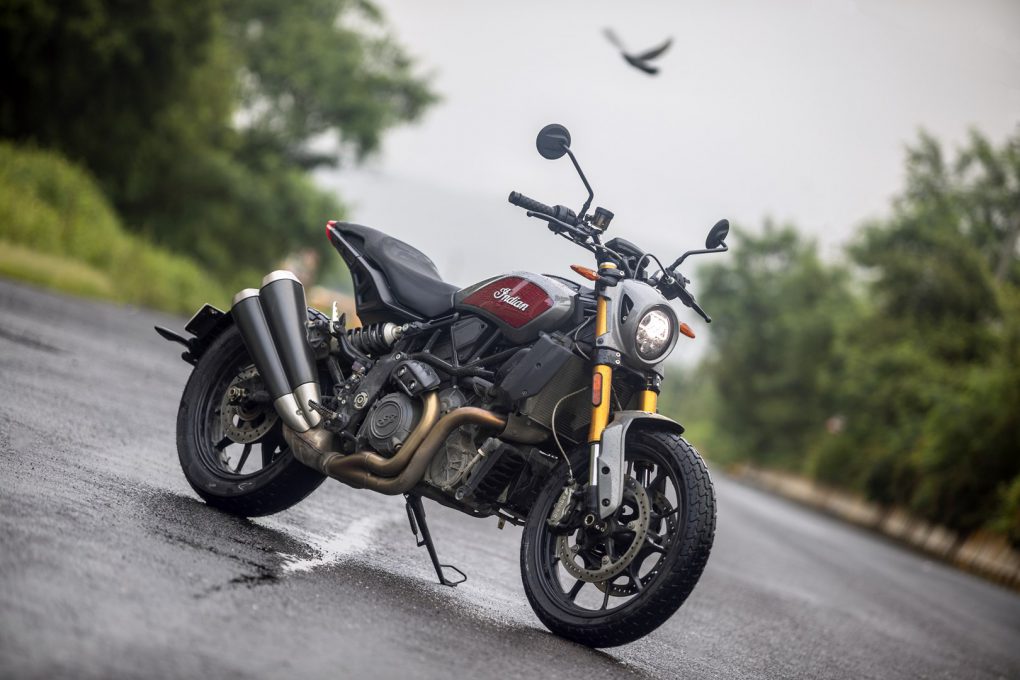 I myself have been mulling over two possibilities: a Splendor or some such commuter stripped down and shod with Timsun's flat track rubber; light and manageable, with little power to threaten me with. Or an all-out existence-challenging attempt with a 390 Duke with a flat seat and appropriate rubber. Why? Well, some time ago, I had the chance to ride at the Royal Enfield Slide School at Bigrock Dirtpark and came away sore and happy. Gripping and sliding at the same time was as disconcerting as it was addictive.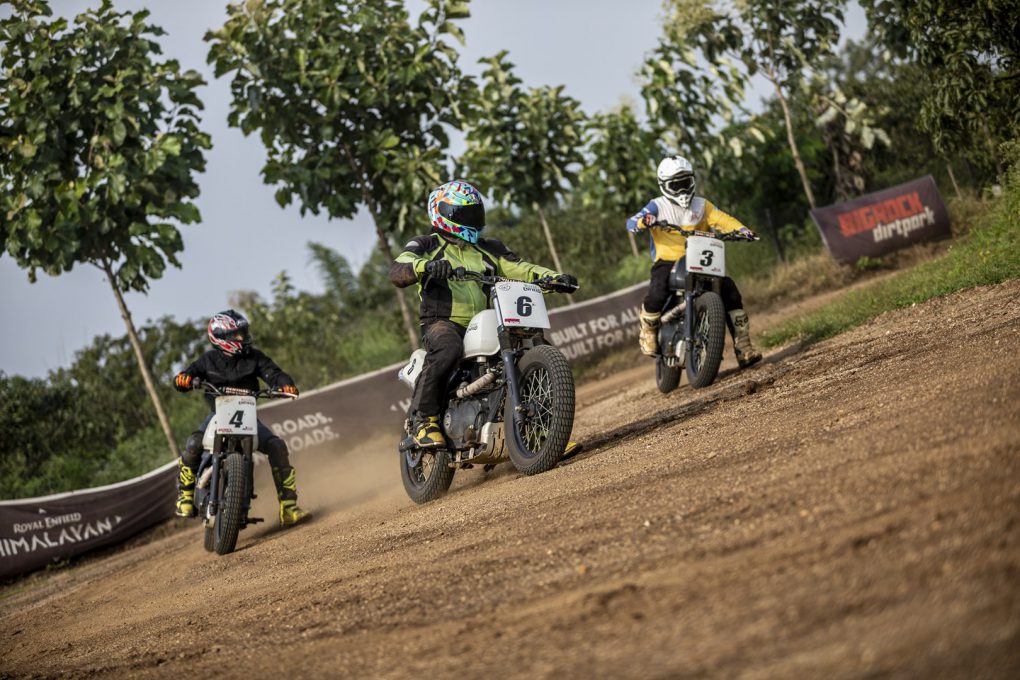 There is something so relatable about flat track riding; no multi-million-dollar racetracks — only an oval stretch of dirt between a ¼ mile (400 metres) to a mile (1.6 km) long, or any other circumference as might be available, and you're good to go. It's this almost-grassroots quality that makes the sport and its people more accessible than most others. Top-of-the-line flat track motorcycles reach well beyond 200 kph, and a rider goes through corners at over 130 kph, demonstrating how the sport invented the riding technique called powersliding. And they do all this without a front brake and wearing a steel shoe on their left foot to skim the track's surface with. Unbelievable. And somehow, it's true.
It's so simple and yet so incredibly challenging, too. In essence, it's about going fast and turning left, as many an item of flat track merchandise will remind you. But the skill involved in going as fast as possible — completely sideways, inches away from a bunch of other riders — is what makes the sport so thrilling to watch. And flat track motorcycles themselves are stunning to behold. I remember once writing that there's a café racer and a flat tracker in almost every motorcycle's lines, and I still believe that. A flat track motorcycle looks good, even when it's not going sideways. Chunky tyres, spoked wheels, wide 'bar, tiny tank, and that iconic flat track seat/tail unit. Elemental and essential.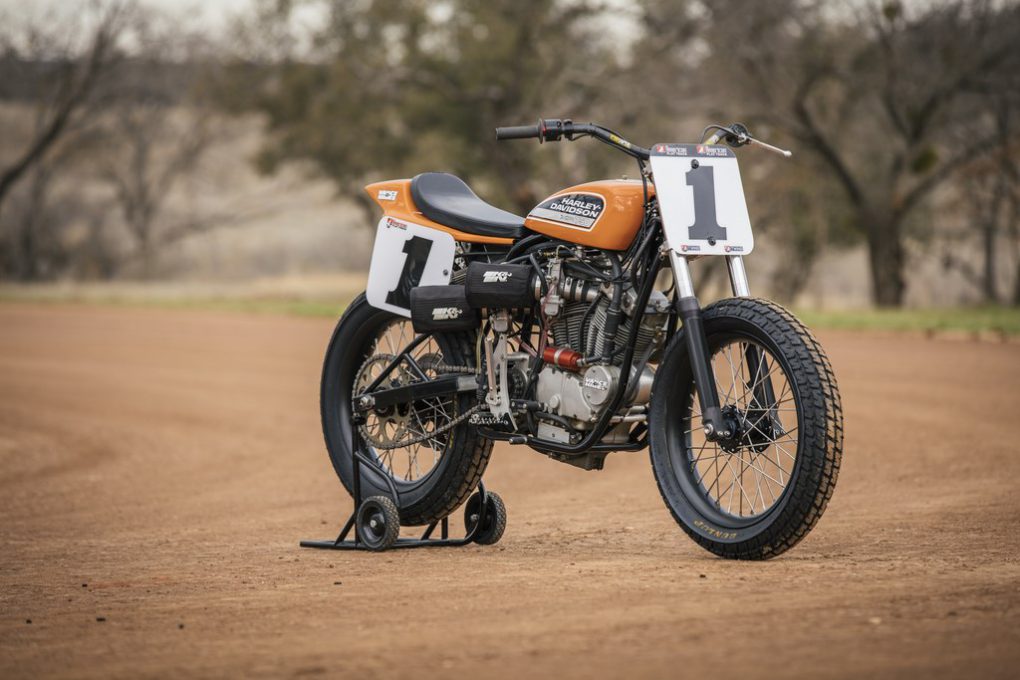 Iconic flat track motorcycles include the long-running Harley-Davidson XR750 (there's a scale model of one on my office desk) and the fearsome two-stroke Yamaha TZ750 (Kenny Roberts famously said they didn't pay him enough to ride the thing). In fact, type 'Kenny Roberts TZ750' into YouTube and see for yourself what a flat track racer is all about. It's enough to stun even Valentino Rossi into open-mouthed awe. Nowadays, you can even cheer for our very own Royal Enfield in the American Flat Track series in which Johnny Lewis of Moto Anatomy races a tricked-out FT Twin in the Production Twins class. And he puts in beautiful rides and is a genuine contender right from the start line.
I will never understand why road racing paid more than flat track, and still does. Many flat track racers, including Kenny Roberts, moved to Grand Prix racing to earn money worth their talents. And he invented the knee-down riding technique on the way to conquering Grand Prix motorcycle racing. Many top MotoGP riders still use flat track riding for training. Tells you about flat track's contribution to motorcycling, that does. And now that Royal Enfield, in addition to other private outfits, has started creating Slide Schools in India, here's hoping it leads to bigger and better things for this flavour of motorcycling. At the very least, we can hope for a 650-twin flat track production stunner, can't we?
Admittedly, I know little about the sport, and I don't think I'll ever give it a serious go as I have no wish of dining on dirt at high speed. But I can always have a bike that looks the part, right? And it'll remind me that I will always be in awe of those riders who wear hot shoes on their left feet and go sideways into the sunset. What's more, not too long ago, they found out that right turns exist, too!