What is evolution? In this context, it's the century-long process that has brought us today's motorcycles. And throughout that period, there have been landmarks that signified a new beginning. One such event occurred in 1960 when Ideal Jawa, under licence from the Czech marque, came into existence. Its debut motorcycle was the 250cc Type 353/04 that went on to become the icon we know today. Fast-forward to current times, the 250cc motorcycle segment has sprouted several branches, from streetbikes to faired ones, the newest being the Bajaj Dominar 250, a sports tourer. Six decades separate these two motorcycles. Comparing what the 250cc class meant back then to what it means now is a stark contrast. Or is it still the same in spirit?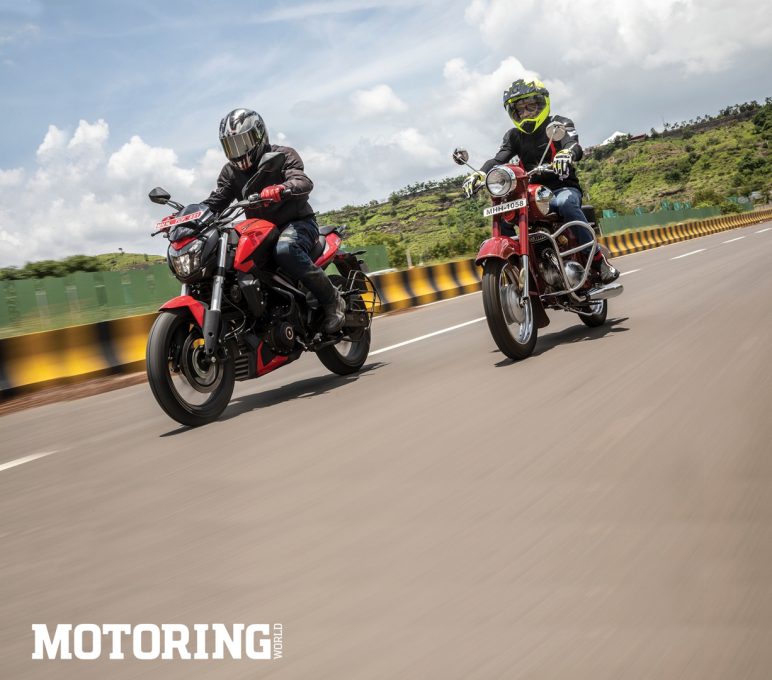 The Jawa 250 was a motorcycle that brought with it a strong motocross lineage with recognition from across the world for its simplicity and robust construction. It soon became a cult among bikers across the nation, an example for expression of freedom, the iconic 'ding ding' exhaust note becoming a favourite of riders. The smooth, flowing body along with the discreet cabling appealed to a lot of buyers back then and still does in old-bike circles. The motorcycle made 13.2 bhp and 2.14 kgm from its 249cc 2-stroke motor which, combined with its agile and stable handling, made it an absolute hoot to ride.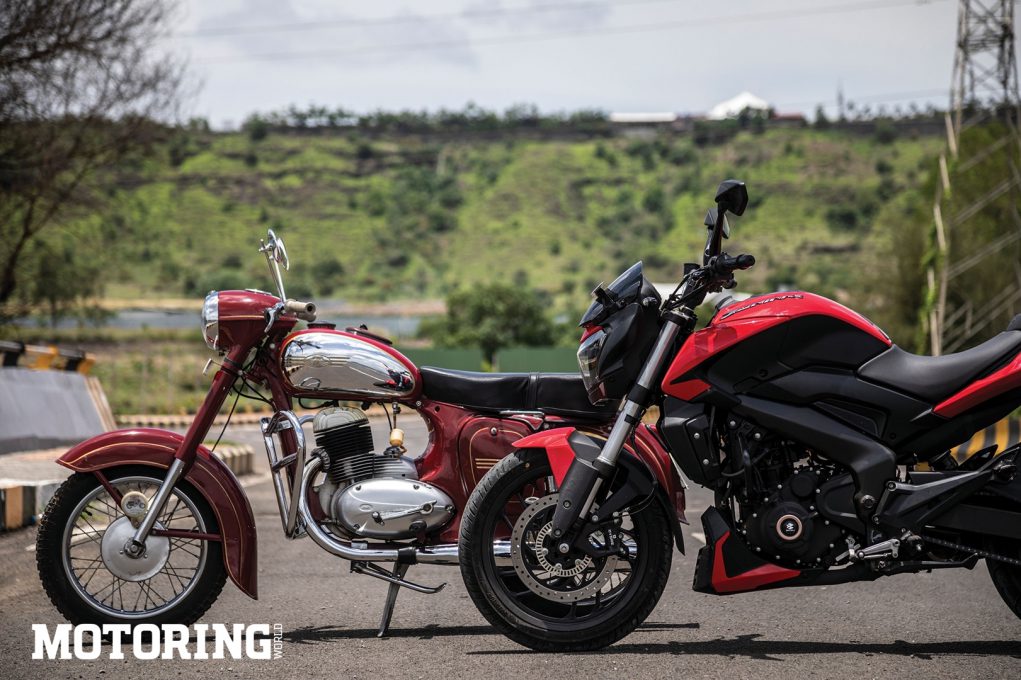 The Dominar 250, besides the similar cubic capacity, may as well be from another universe. While the Jawa exhibits its twin-exhaust idealism, the Dominar 250 goes for muscular aggression and a slash-cut double-barrel exhaust. The main difference, however, lies in the riding experiences that these motorcycles offer (Captain Obvious at your service! — Kartik).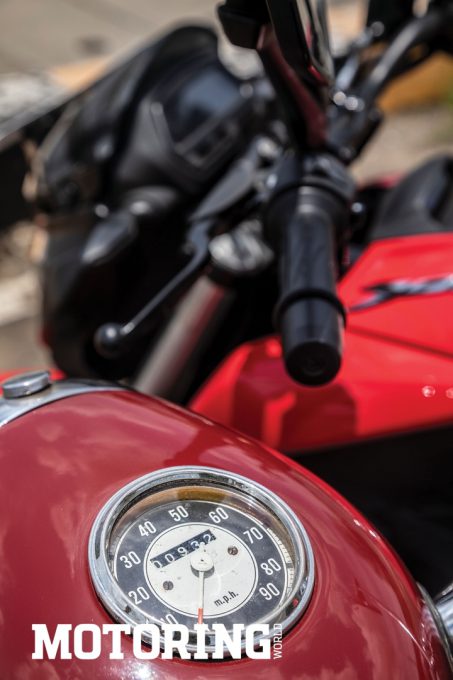 The Dominar 250 is the picture of modern silence, a motorcycle that keeps on chugging without breaking a sweat. The motor has a good bank of seamless torque to ride in a smooth and confident manner. Even the sporty riding position is comfortable for a full day of riding. The Jawa 250, on the other hand, is very much a representation of its era, a proper flashback to the times when exhausts weren't designed to keep matters silent. Ride quality is stiff compared to today's standards, but once it gets rolling, there's a sensation of aliveness that only gets stronger. Every shift up its gearbox is an emotional experience that compels you to ride ever further. It's a feeling that is absent in today's motorcycles, no matter how capable they are.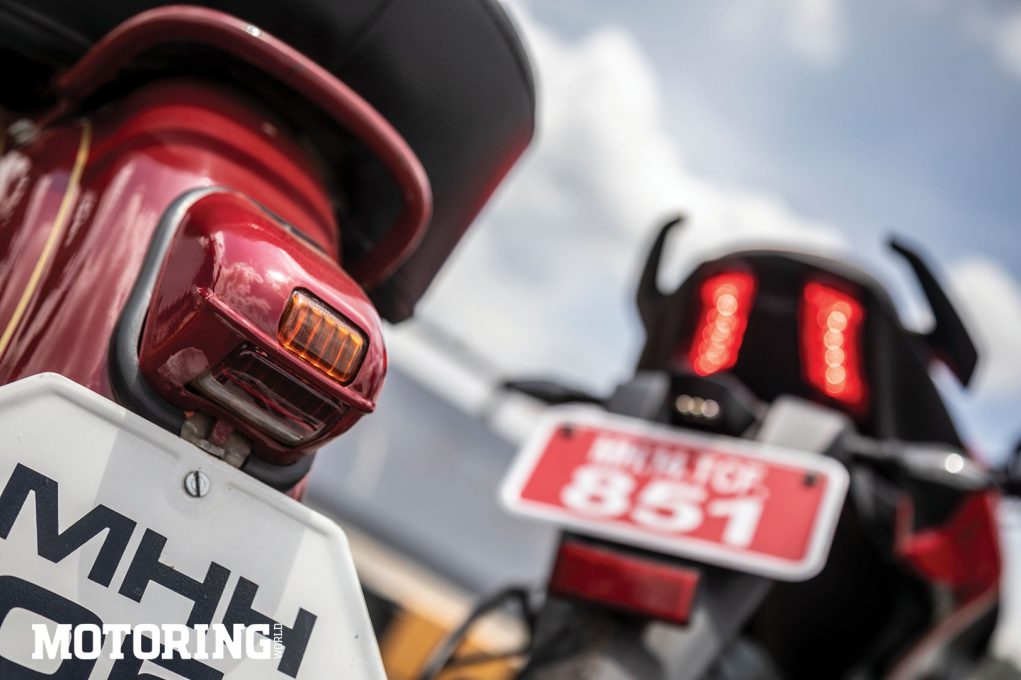 This particular Jawa was in such spectacular condition, it felt like it had rolled off Ideal Jawa's assembly not too long ago. It would start up with half a kick and shifting through the gears had a distinct click. Its power may not have been anywhere close to the modern-day Dominar's, but it made up for it with its sense of occasion. Another aspect to be considered is that despite its age, the Jawa tracked fantastically through corners, sticking to the intended lines. No wonder it was marketed as the 'Forever Bike'; it very much lives up to it. As for the Dominar, it has technological advances and refinement beyond the Jawa's wildest dreams.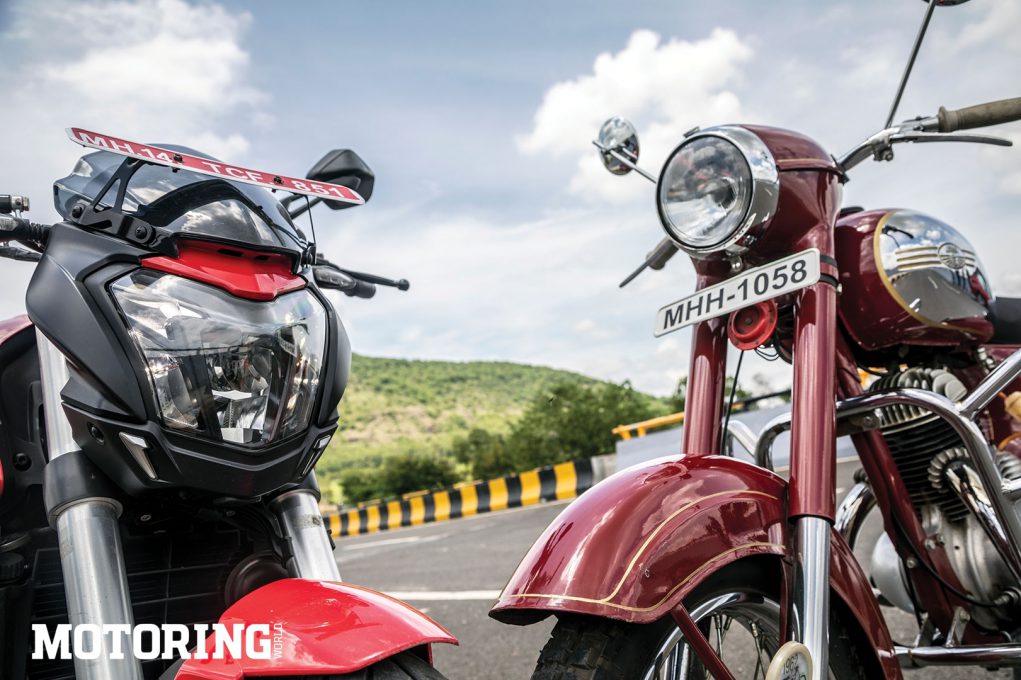 And yet, I have to say, the Jawa is hands down the more soulful of the two. And it's not just that; considering the period it belongs to, there is a lot of tech and thought that signifies how well designed it is, like its auto-clutch system. The Jawa was ahead of its times even though its foundation firmly stands on simplicity and toughness. Parked beside the Jawa, the Dominar 250 comes across as what today's generation demands, from LED lights to flashy instrumentation to a chiselled-out stance.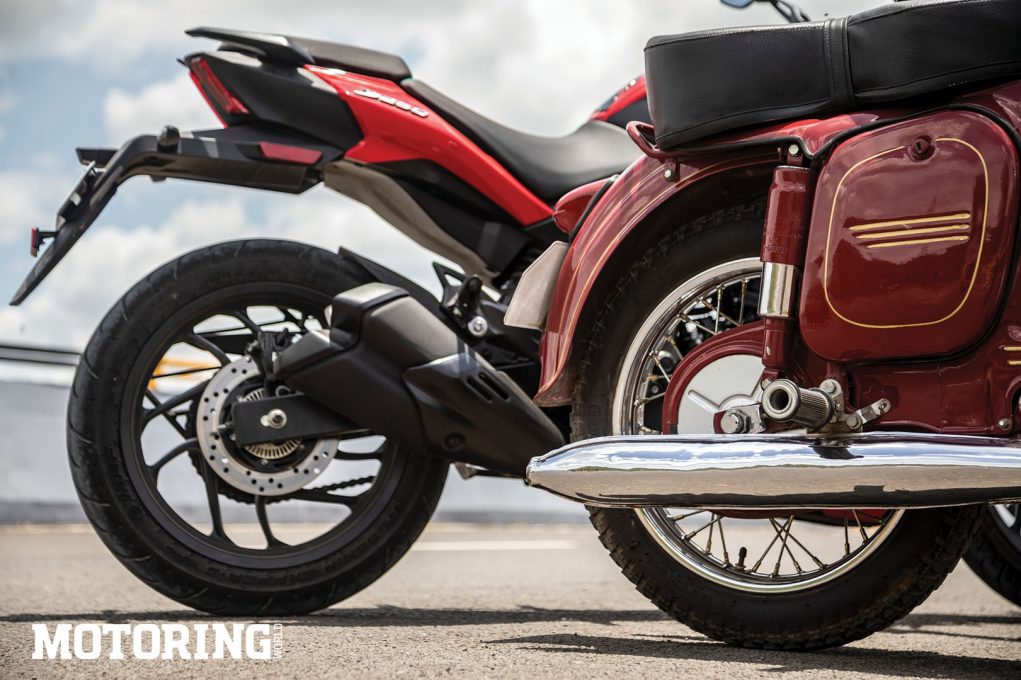 In the end, despite all the years between them, and the different mindsets they create, they are motorcycles that are meant to be ridden. The space between the two traces the history of quarter-litre streetbikes, each standing guard over the values that created it. However, in a world where more is always better, does the quintessential 250 make sense anymore? At one point, a 250 was necessary; today, it fights against more economical 200s and more capable 300-400s. But it's almost as if the Jawa reassures the Dominar, even if its own direct descendants are now 300s. In a motorcycle, 250 is not just a number, it's a tradition that will continue as long as people ride. And with evolution chipping away in the background, it makes me wonder what's in store for the 250 in the decades to come.