Surfing sounds pretty straightforward, right? You stand up on a board amidst the building waves and go with the flow. You let the ocean propel you as you try and steer the board in whichever direction you want to go. Now, let me tell you something, it is not as simple as it seems. It's just like riding a motorcycle, but you're standing up on the seat, and your hands are off the handlebar. Fortunately, no trucks are hurtling toward you in the ocean, and falling off your board won't hurt as much as hitting the tarmac. And as long as you don't mind swallowing a bit of seawater, and having a little sand lodged in uncomfortable places, I think everyone should experience it at least once in their lifetime.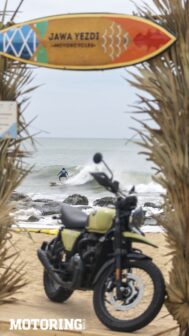 For once, there's no accelerator, and you're not controlling how fast you go. You surrender to the pace at which the ocean moves, and become one with the water. There is a moment of zen at the point between catching a wave and being rudely thrown off the board, as you lose balance. I was among the lucky few to get surfing lessons at the Covelong Classic Surf, Music, and Fitness Festival 2022.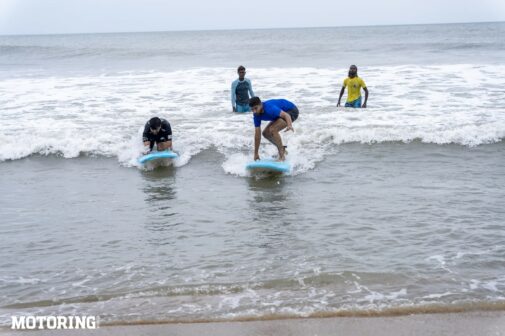 Now, how did an auto journalist end up at a surf festival? The Covelong Classic 2022 was held in association with Jawa Yezdi Motorcycles (Classic Legends), and a handful of journalists were invited to partake in the experience. It is the first time Jawa Yezdi Motorcycles is associating itself with such an event, and by the looks of it, it's not going to be the last. Surfing as a sport in India has been slowly gaining momentum. It truly is awe-inspiring to see young kids lugging around their surfboards, catching waves, and riding them out with such grace. At that age, I was barely able to ride my bicycle straight.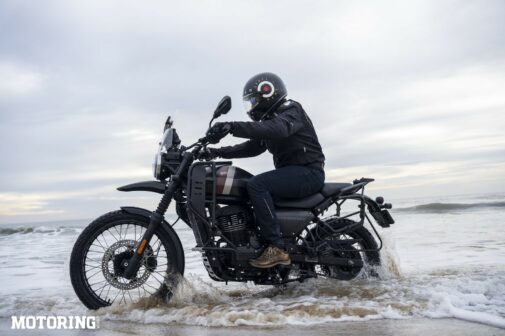 Day one: Catching waves
On the first day, as soon as we landed in Chennai, we were taken straight to the Jawa Yezdi showroom to select our steeds. I went straight for the Yezdi Adventure because, well, why not? I had been promised an adventure, and no one mentioned that it couldn't be one with two wheels and an engine. After quickly kitting up, we set off on our way to Kovalam beach, and let me tell you, the Adventure sure can keep up a good pace. The throttle was responsive and the rumble of the exhaust was music to my ears.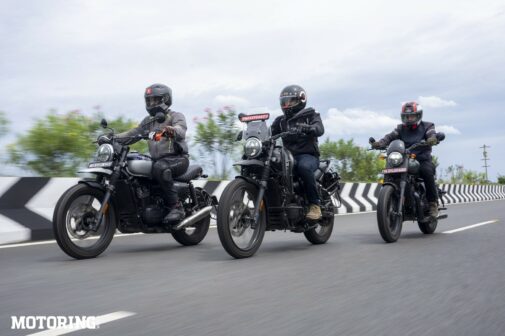 We made it to the venue just in time to change into beachwear, grab a bite of food, and head off for our surfing lessons. The folks at Surf Turf did a great job of seeing to it that we got the proper training and instructions to make our surfing experience fun, and more importantly, safe. Our instructor gave us a complete rundown of how to manoeuvre through the water, the proper techniques to mount and dismount the board, and, finally, how to catch a wave, all from the safety of dry land. Once he was confident that we had learned enough (not to make complete fools of ourselves), he took us into the water.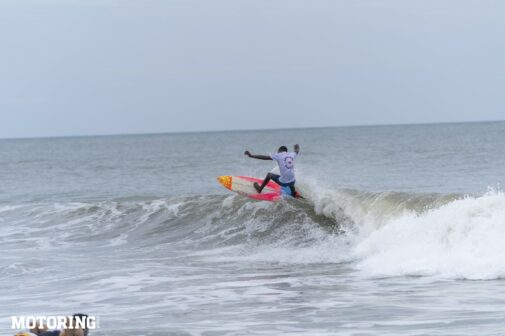 I soon realized that the practical act of surfing was much tougher and more strenuous than the theoretical aspect would suggest. The body tends to react much more than necessary upon the introduction of a need to balance on a fluid surface. I felt my muscles locking up in anticipation of a fall, and what do you know, I fell. After the first fall, I realized that it wasn't too bad and that I had nothing to worry about as long as I followed the instructions. Soon, I started to experience the adrenaline factor that draws people from all walks of life to this sport. It truly is a bug I really didn't mind getting bitten by, and Classic Legends must have foreseen that. Surf Turf will offer surfing classes at their three locations to all interested Jawa Yezdi owners across the country in a one-of-a-kind collaboration.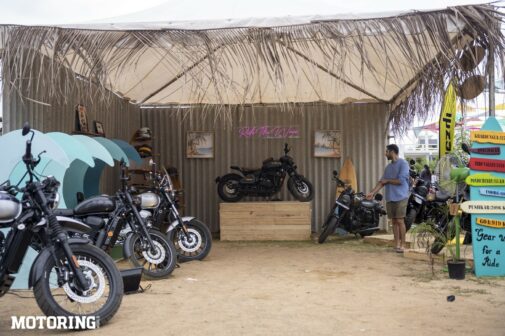 Now, the three-day event was a lot more than just surfing, with music performances, fitness workshops, and pop-up stores catering to the large crowd of surfing aficionados, and people who just wanted to have a good time by the beach. There was a wide variety of offerings from clothing to artisanal bakes and handicrafts, besides the many food stalls that I seemed to be drawn to like a moth to a flame.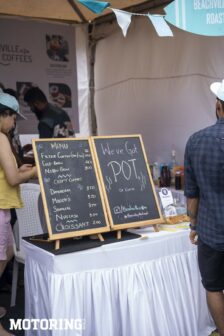 Day two: Tracking sand
Waking before sunrise on the second day, we made our way to the beach with the bikes for a quick frolicking session in the sand. The Adventure didn't disappoint and truly lived up to its name. And while we did manage to get ourselves stuck in the sand quite a lot, the getting unstuck bit was the most fun part of it all. Quite like surfing, riding on the Kovalam beach, with its loose sand and steep banks, was quite an experience.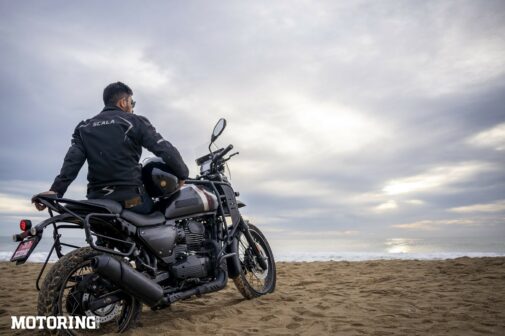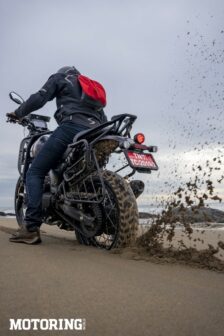 Soon the beach was covered in a flurry of activity. Surfing contestants started making their way into the waters, and onlookers started gathering. The excitement of watching people compete, and that too so beautifully, could be seen on everyone's faces. Stall owners set up their shops, and prepared for a long day of never-ending customers. We also got to see the launch of an electric-powered motorboat called the EEL by Ra'source, a renewable energy and clean technology solutions provider.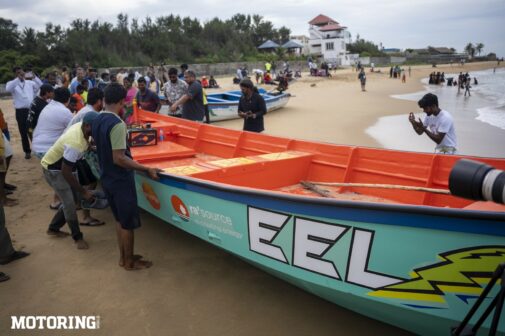 The rest of the day was filled with good food, lovely music, and lots of interesting workshops. There was something for everyone, from yoga and meditation to silambam, callisthenics and even salsa, for the more daring. I, for one, loved how the energetic vibe infiltrated all those around, and you could see everyone having fun as they learned something new. It is experiences like this that were sorely missed in the two years since the pandemic disrupted all social gatherings in a devastating way.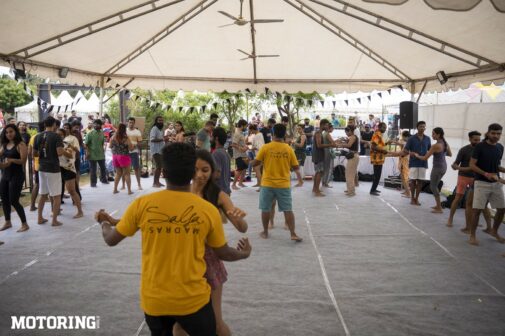 As evening descended, one could see the crowd building around the beach stage, and soon enough, the performances started. The musicians, and their music, brought a certain exhilarating happy vibe that was resonating so well with the sea of people gathered there. To end a day like that is bliss in its purest form.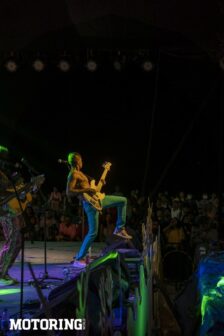 Day three: Detours
I found out that Jawa Yezdi was also hosting a 'Trail Attack' not too far away, so I decided that I have to make the most of my trip and experience that, too. Setting out at 8 am with another journo, we made it to the venue just in time to sign-up, and we didn't even miss breakfast. The initiative to make off-road basics easily accessible to Jawa Yezdi owners is a step in the right direction. Seeing the emphasis given to safety and proper technique, while getting to have fun with the bikes on the off-road course was just great.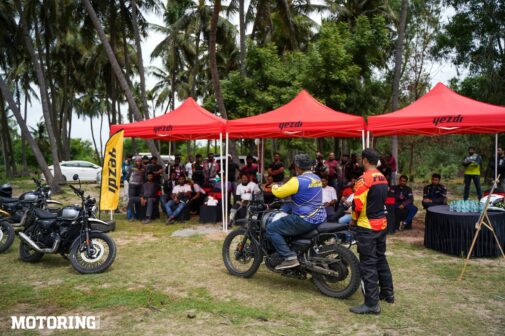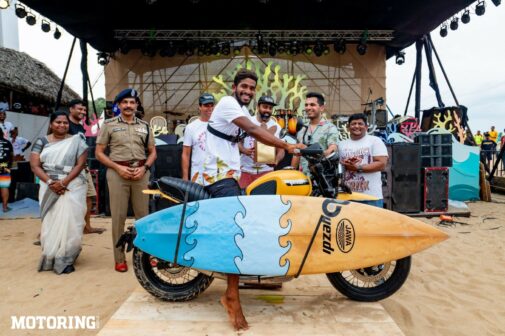 In the meanwhile, back at Covelong point, the National Surfing Championships had come to a close, and the winner, Ajeesh Ali, was presented with a specially customised Yezdi Surf-Scrambler. I must say, I really had a blast at the Covelong Classic Surf Festival, and I wish it could have gone on a little longer. At the end of the day, though I am content with anything that has wheels and an engine, I can now profess with conviction that I wouldn't miss another chance to get on a surfboard again for another beachside adventure.