Short 'bars tugging bikes into corners. Throttles alternating between mid-corner finesse and open-straight explosions. Riders turned into focussed and determined hunches. Tyres translating hopes into grip, from the moment the clutch is let out till the brakes call time on the ride. And at the end of it all, timeless lines that immediately trigger the need to do it all over again. That's the essence of a café racer's existence. A café racer doesn't understand doubt; it either goes for it or it goes for it. And that's why this elemental niche of motorcycling is one whose heart is made of pure fun.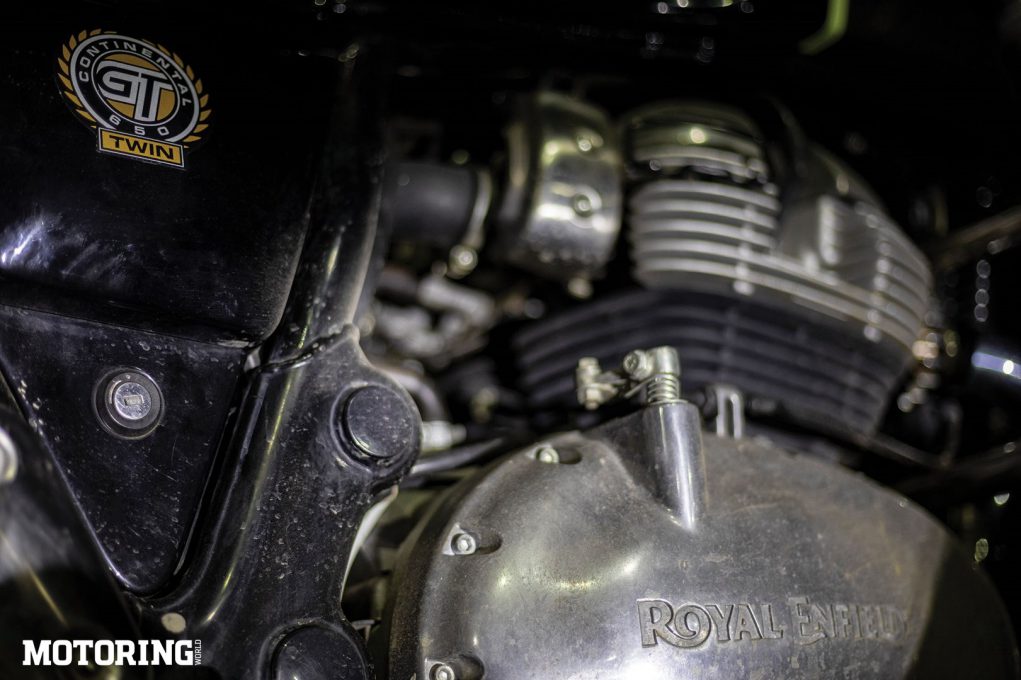 A café racer is also always up for a good fight, and that's why the Husqvarna Vitpilen 250 made a beeline for the Royal Enfield Continental GT 650 before anyone had a chance to play a song on the jukebox in the proverbial café. As motorcycle-making names, the companies have a couple of hundred years between them; Royal Enfield started out in 1901 and Husqvarna in 1903, and now they are the only ones who make café racers in India. Obviously, I cannot thank them enough, even if they share their hearts and bones with more sensible siblings. After all, the original café racers were normal bikes that gained an edge via clip-ons and rearsets, and these two fulfil that requirement straight from their respective assembly lines.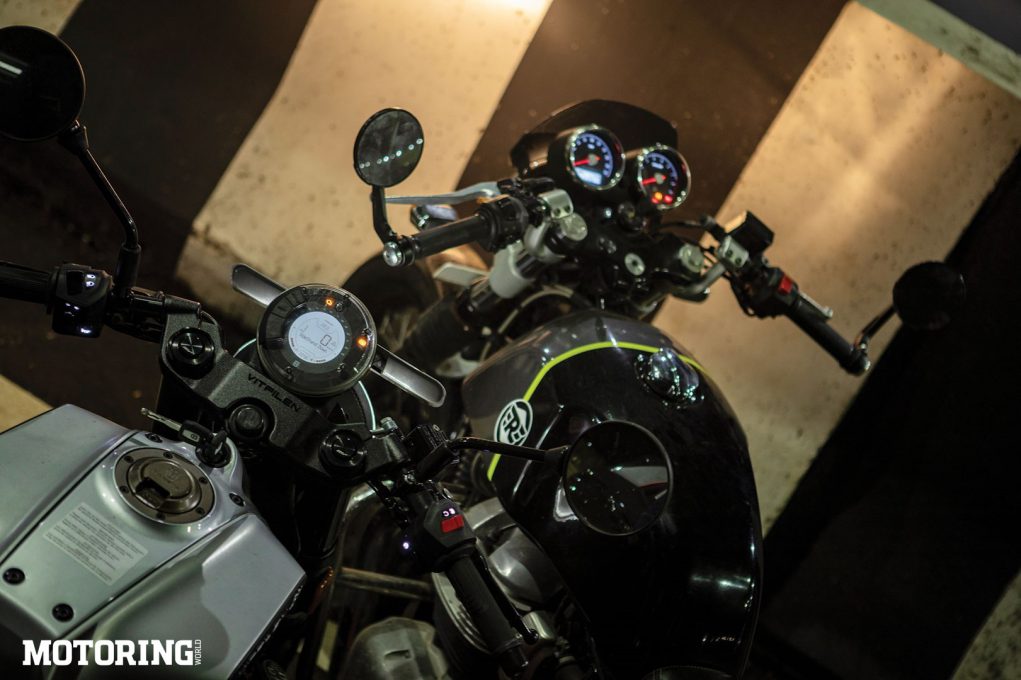 If you have a problem with a 30-bhp single going up against a 47-bhp twin, you're in the wrong café. The Continental GT is one of the best of its kind, across price brackets, even; if the Vitpilen could acquit itself in a respectable manner, it'd have earned my respect. What's more, the 158-kg Husqvarna is a full 40 kg lighter than the steaks-all-day Royal Enfield, and that gives it more than a fighting chance. That showed up every time Janak and I dragged the pair to 100 kph; the Vitpilen was quick off the line and even managed to catch the Continental GT sleeping a couple of times and pull away until the latter inevitably caught up and roared past.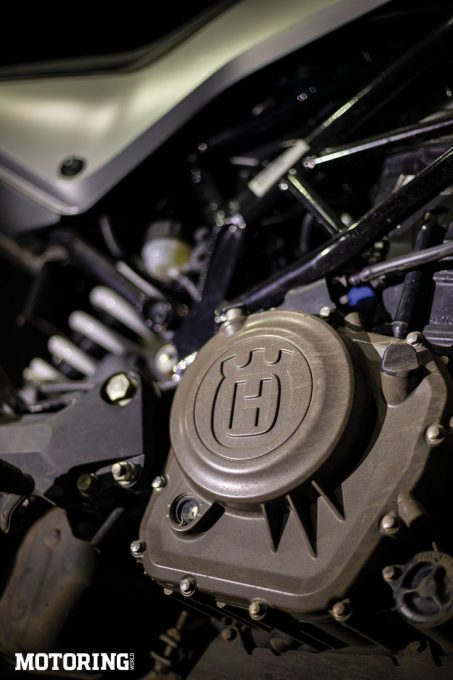 The Vitpilen managed 135 kph before running out of road, while the Continental GT had a lot more speed to offer, the exact number being unprintable. Still, it wasn't the outright domination I was expecting; in the city, the Vitpilen was right up the Continental GT's twin exhausts and darted past on more than a few occasions with conviction. However, the Continental GT did everything with its smooth and self-assured twin-cylinder aftermarket-exhaust rumble, while the Vitpilen issued a gravelly ear-covering single-cylinder scream. It was a good thing its other attributes were a lot more entertaining.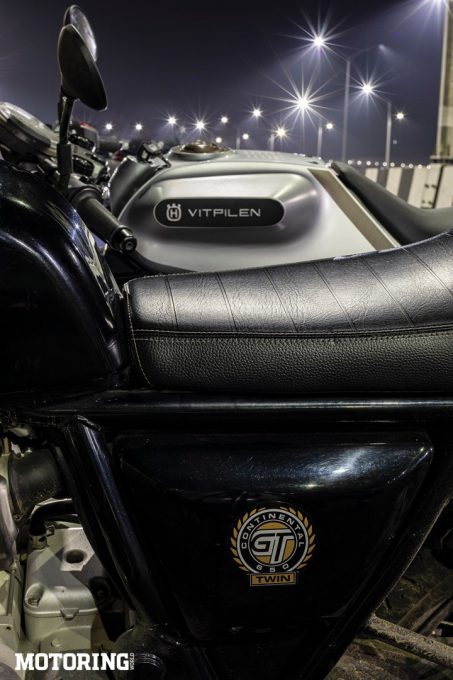 A café racer doesn't have to be an enemy of limbs, and the Continental GT is amiable proof of that. I've ridden it across the country and in no way can I call it uncomfortable. The Vitpilen, on the other hand, aims jabs of pain at arms and backs after half an hour in the saddle — unless you're going fast, when it turns the rider's entire body into a dartboard. Being perched on the arrow-fast bike, I had to use muscles I've never used to hang onto it; settling the bike into a corner or even hanging on in a straight line required reasonable fluency in body English; honestly, that's to be expected on a small and light motorcycle. I've yet to come across a motorcycle that's more uncomfortable than awkward eye contact, and I'd rather ride the Vitpilen fast than go to the gym.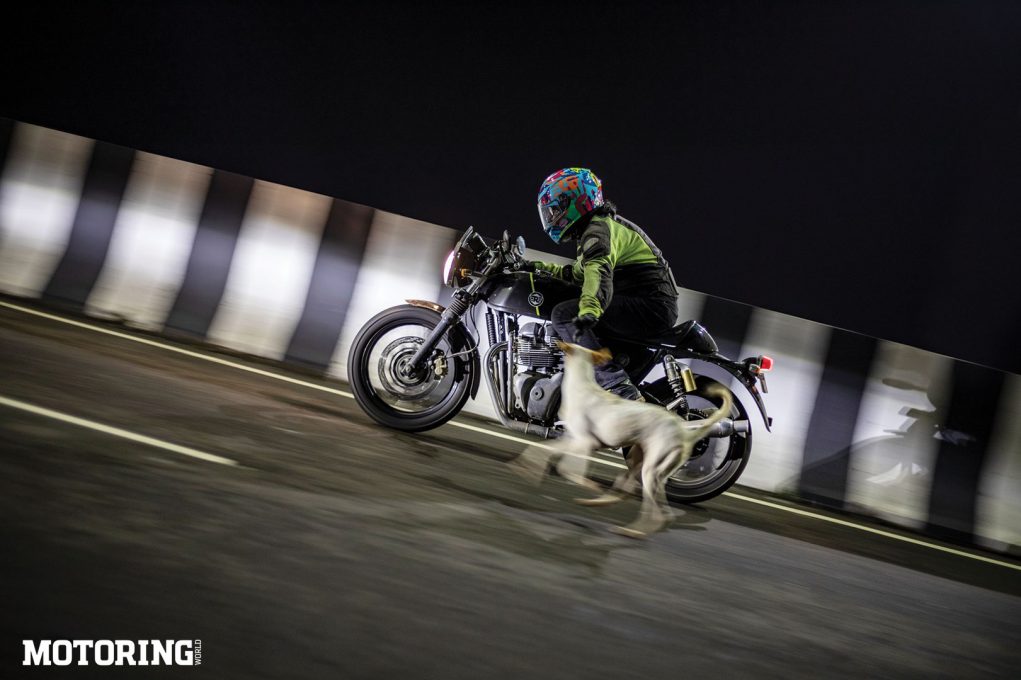 Having ridden the Continental GT for little over a year now, I've gotten used to its brakes, tyres and suspension, so manoeuvres come with minimum thought and with full faith in that bombproof parallel-twin motor to bail me out of tight spots. Still, spirited runs on twisty roads do leave my arms sore from wrestling its 198 kg against velocity and gravity. The Vitpilen is the exact opposite. Its light weight and stocky cycle parts mean that it laughs at corners. It brakes hard and fast, sniffing for any line through a corner, swooping through and coming out the other side like a demented sparrow.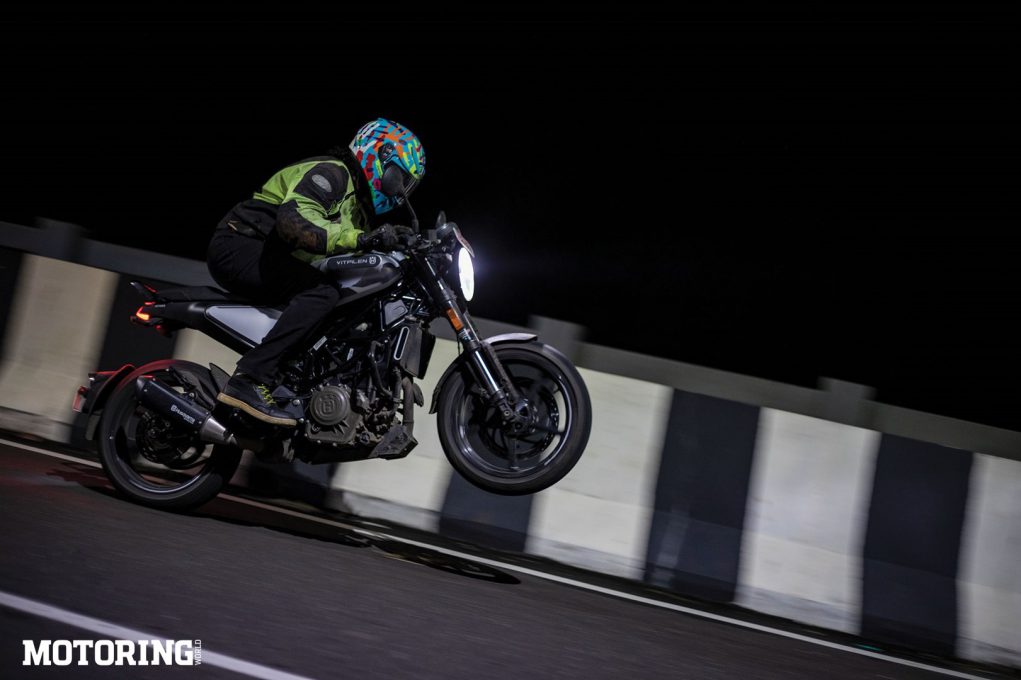 In a downhill battle, it's hard to imagine the Continental GT winning, though not entirely impossible. The Vitpilen can be nervous at times, and that might slow it down a bit, especially if it's a bumpy stretch. Perhaps a bit of fiddling around with the monoshock's preload could have cured the slight instability, but both Janak and I, our weight difference mirroring that of the bikes, felt the same way. I'd put it down to Vitpilen's short wheelbase and weight distribution, though it's entirely possible that the test bike's had its front wheel banged out of shape because it's easy to wheelie, something the Continental GT would rather not. Café racers really don't get more different than these.
The common fact was that these motorcycles turned even brief stops into lengthy mental art-appreciation monologues; just seeing them together is a design seminar. However, where the Continental GT recreates history, the Vitpilen reimagines it; the former is traditional, the latter is Bauhaus-esque in its modernity. Both approaches, to be sure, work very well. The Vitpilen's LEDs and single-pod LCD screen are just as cool as the Continental GT's warm bulbs and twin clocks. What the Husqvarna offers in terms of new-age tech, the RE counters with its old-school muscle. And in both cases — the RE's rusting fork-gaiter clamps and the Husqvarna's messy plumbing — it's clear that attention to quality levels can be better.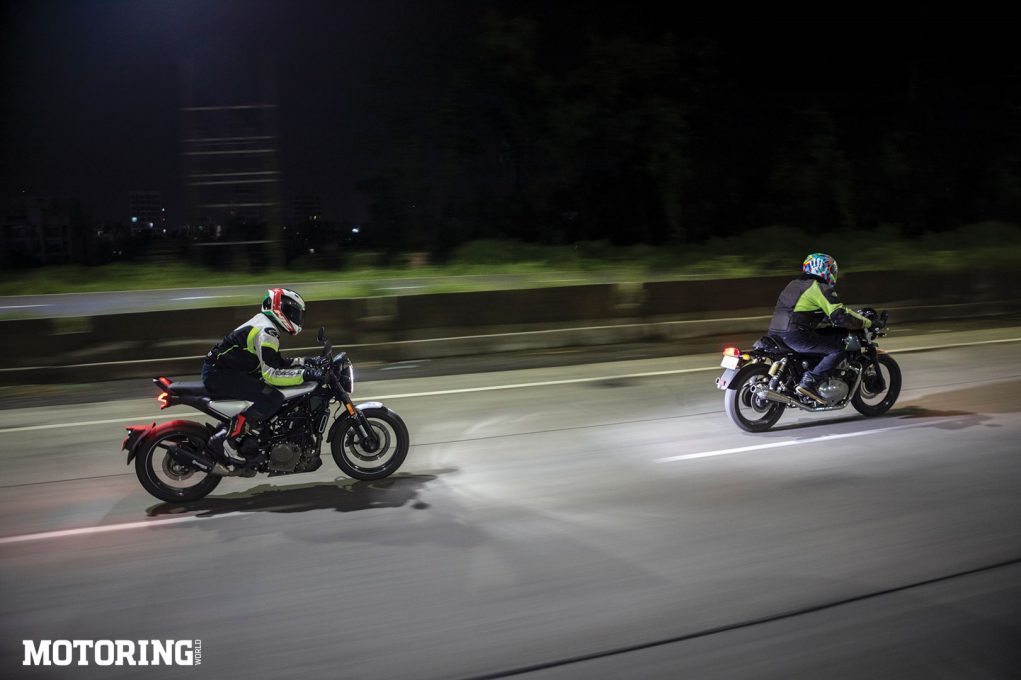 As café racers, as I mentioned earlier, both share the burden of living with more sensible siblings. As such, both are choices that you'd make with the heart; as far as prices are concerned, there's nearly a lakh's difference between their ex-showroom prices. The Husqvarna is the cheaper one, of course, at Rs 1.84 lakh and the RE asks for Rs 2.80 lakh. But is the Vitpilen a true café racer? Yes, it very much is. A café racer is a soulful underdog, one that offers feels and thrills that only its kind can. After all, nothing eliminates doubt like a pair of clip-ons and rearsets. Even if you don't go anywhere near a café.