Downpour is dreaded by all. Especially if you live in a cramped up, filthy city like we do. Outside city limits it's quite heavenly. But Bombay usually turns into quite a mess around this time of the year. And that's me putting it lightly. It's usually a mine-field of floating garbage, cavernous pot-holes and sewage-infused flood water. In fact with Bombay's road conditions, I deeply contemplated why we even needed to leave this city to ride these motorcycles off-road; the same conundrum I faced for last year's Slush Fest. But waterborne pathogens and unending droves of stationary traffic tend to suck all the fun right out of it. So we chose to ride to cleaner pastures instead. Our pasture of choice was seemingly void of humans, so we could proceed with our annual ritual of rollicking around in the muck with a select group of singles and not be judged or interrupted. Before you get any crazy ideas, I meant single-cylinder motorcycles, not single humans. This is a respectful (not!) affair. Okay, I meant there weren't any groupies or peace-pipes involved.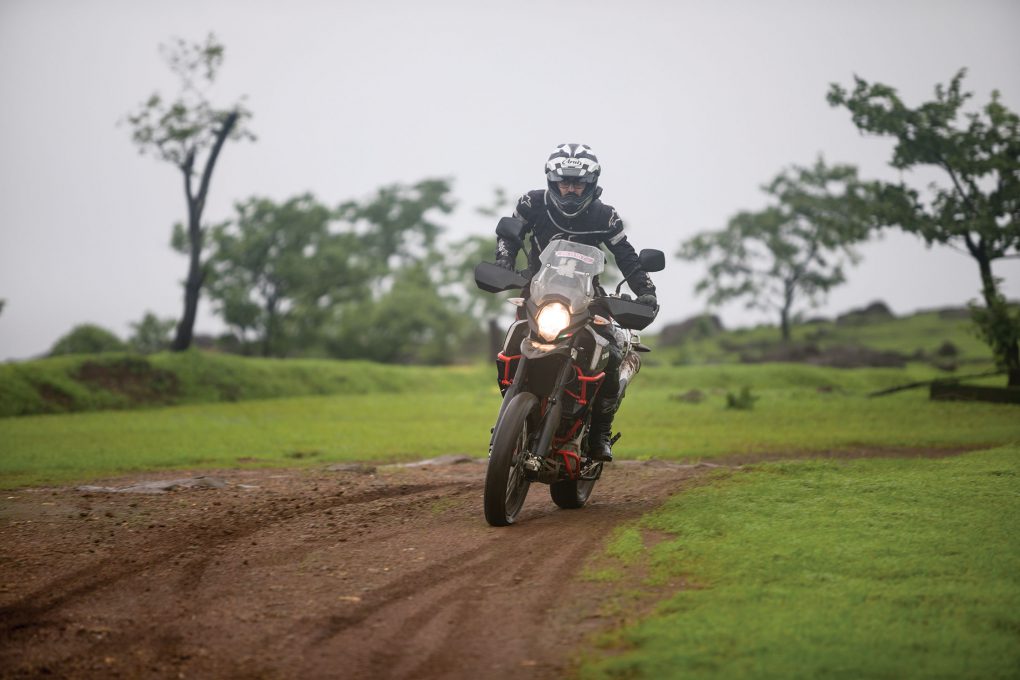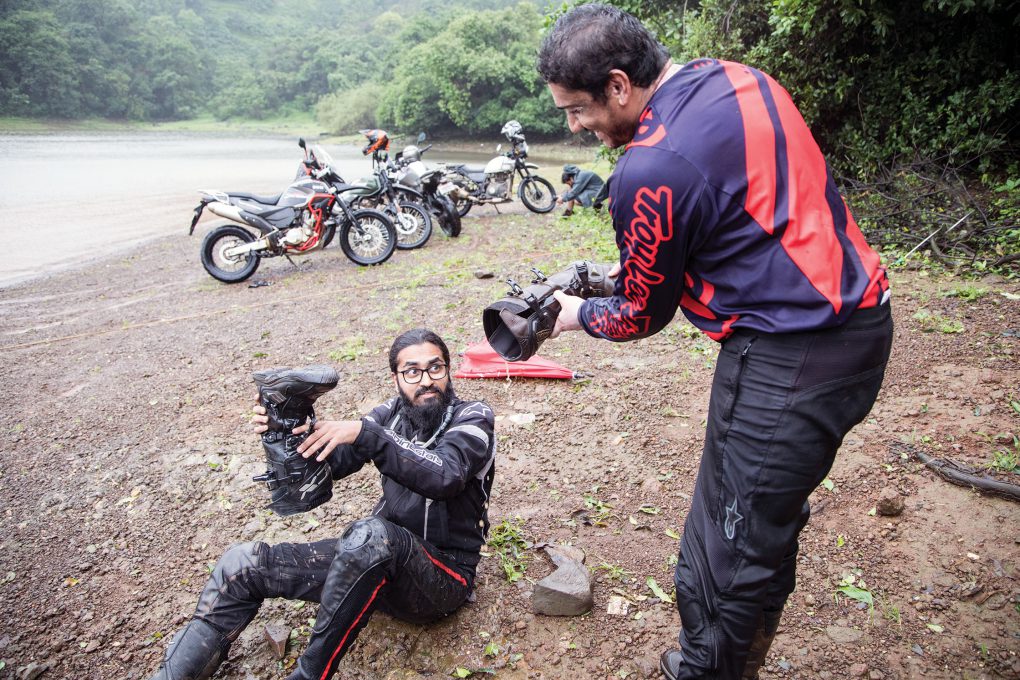 There were, however, the four motorcycles that are positioned as adventure tourers that have the right ingredients for India in my book. By that I mean they've got single-cylinder engines that are lighter than their multi-cylinder counterparts. They're a more manageable size than the big ADV bikes. They've also got heaps of glorious torque that lug you out, quite clumsily, of deep slushy situations. And you won't need to go back home on a stretcher because you've absolutely exhausted every fibre in your body. So what exactly does this menu look like?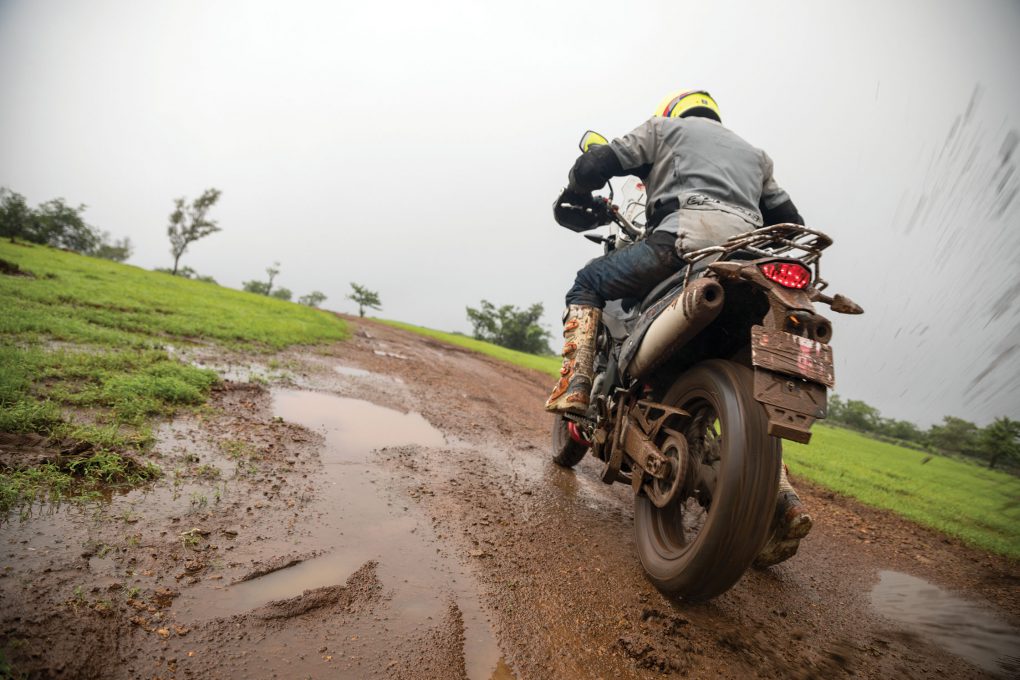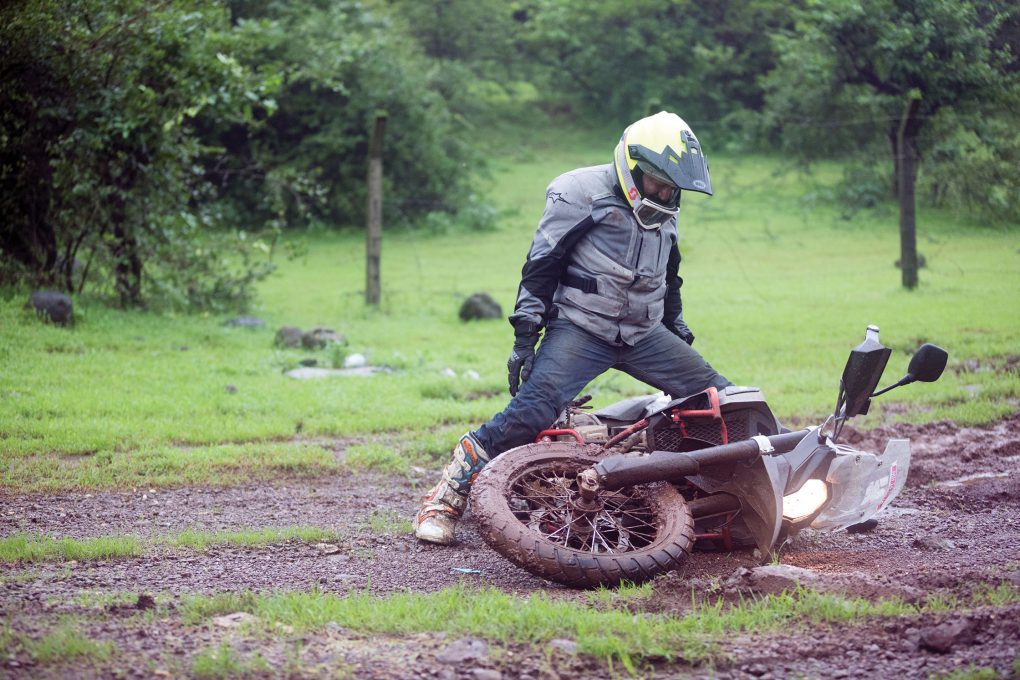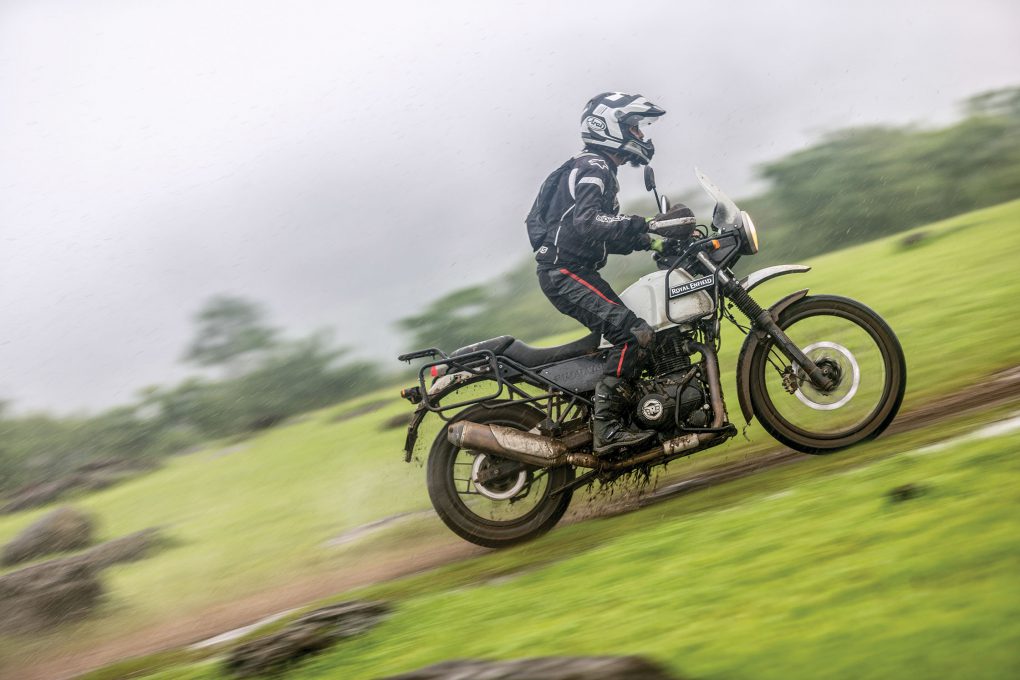 Well there's Hero's entry level dual-purpose, the Xpulse 200. Sure it's the tiniest and cheapest of the lot, but like the erstwhile Impulse, can it really hold its own? Royal Enfield's Himalayan is here too, in all its rugged glory. It's also probably the one that's put down the most tread marks on Indian soil. Then there's BMW's G 310 GS that quite looks the part of an ADV bike and descends from the mighty GS lineage. But can it walk the talk? And lastly, we've got the big daddy and probably the only thoroughbred dual-purpose bike in India, SWM's Superdual T. And this isn't even the better equipped XT version. Now while it may seem like the SWM will probably stroll through off-road situations, you've also got to take into account India's slush in the peak monsoon. Some sections of the trails have muck that's about a foot deep and there's also buttery wet rocks and inclines that will have even tractors scratching their heads in bewilderment.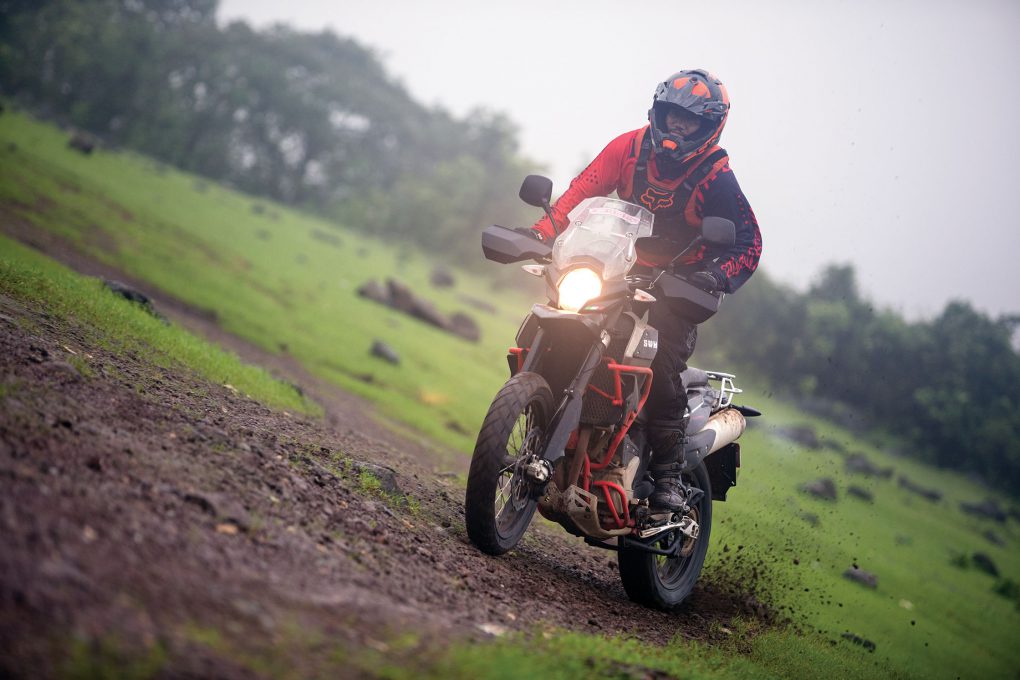 For the first part of the torture test, we decided to do timed runs across a relatively open stretch of trail. But to keep the playing field level, there was also a lovely mossy, slushy u-turn around a rock. Varad did the first few runs and turned the starting line into a nice wet pit of muck. He also sneaked in a few extra runs when we weren't looking. Needless to say, the remaining runs had us running amok like a bunch of squirming earthworms with no traction off the line. But he did manage to clock the quickest times on three of the bikes. Here's how the bikes did: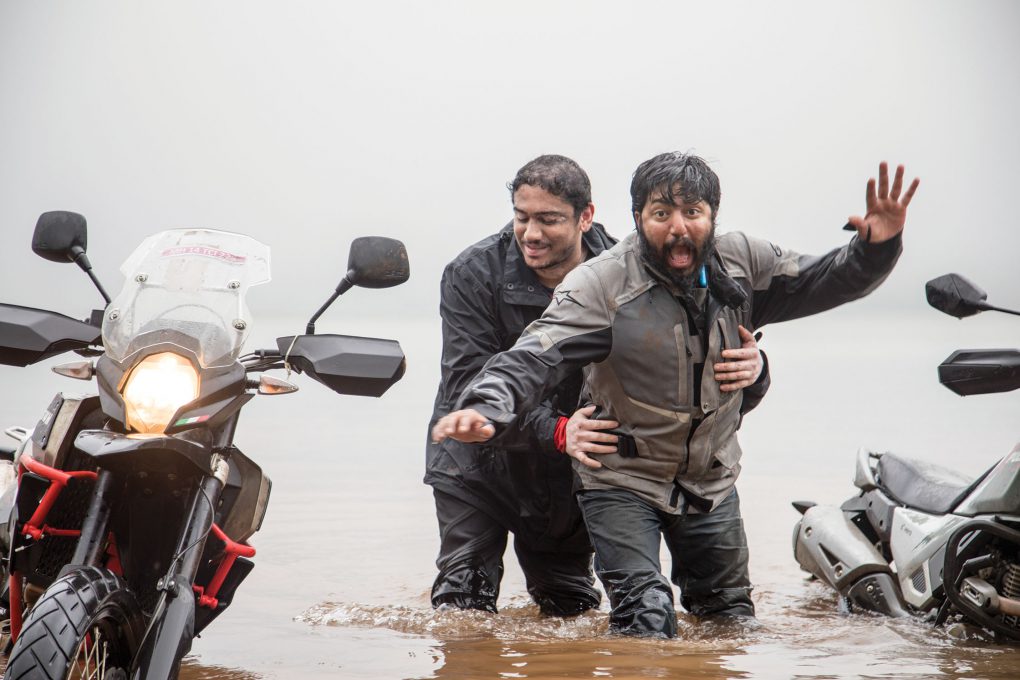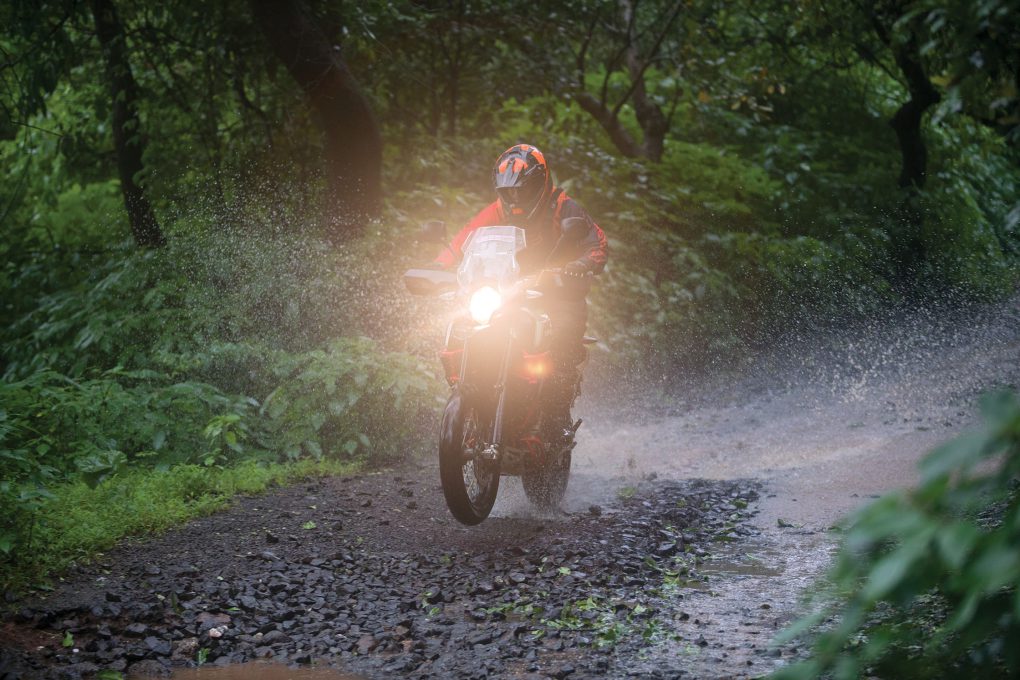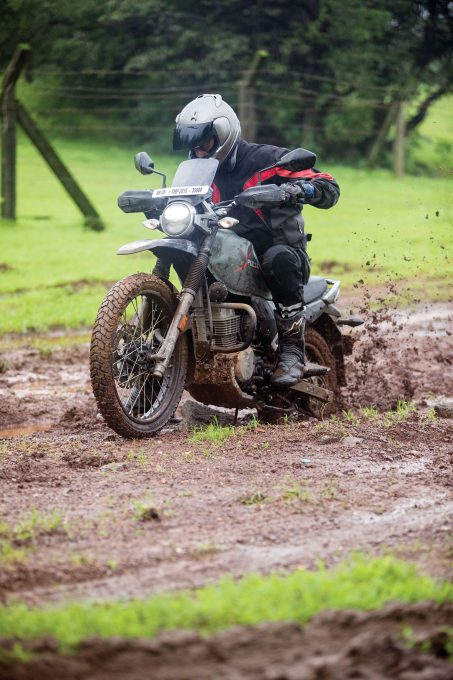 What was impressive, though, is the Himalayan turned out to be the second quickest in Aadil's hands after Varad's time on the SWM. Oh, and we also had to contend with the non-switchable ABS on the Himalayan and Xpulse, the SWM's ABS would keep randomly kicking back in, and the BMW would randomly loose all pressure on the rear brake at the most crucial times (if we managed to get moving without it spontaneously stalling, that is).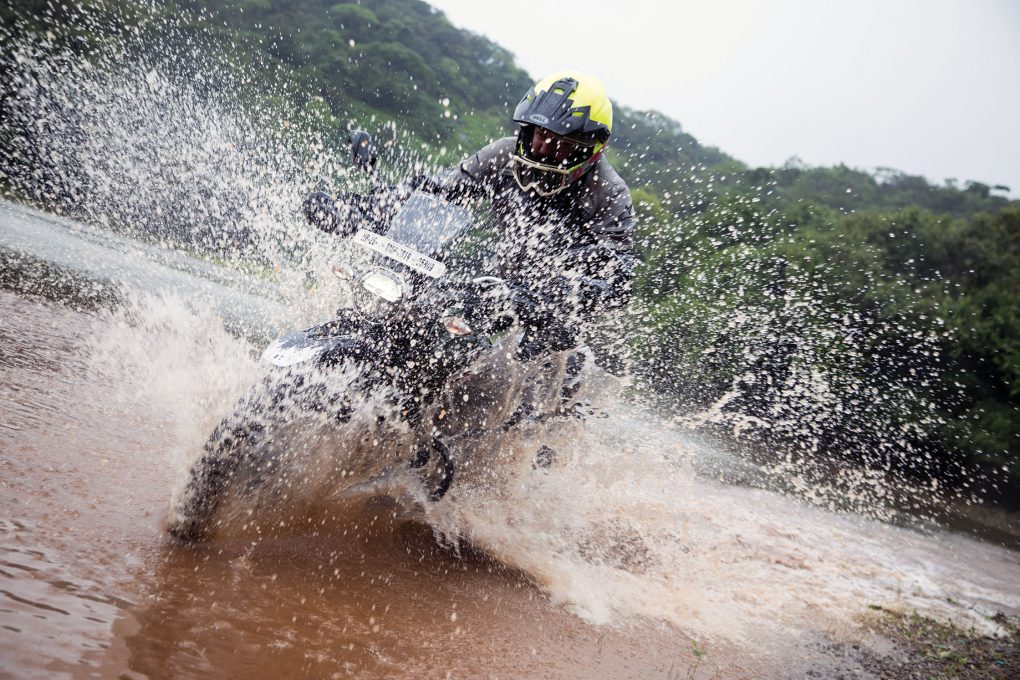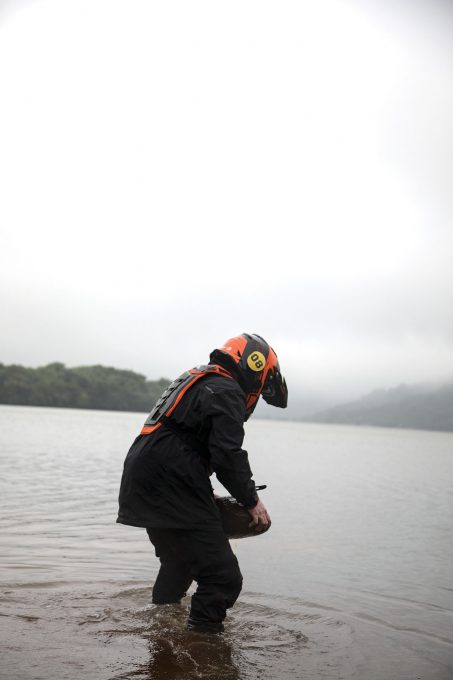 So we decided to move further down the trail to see how these bikes handled wet rocks and gravel. The SWM simply obliterated them. Of course with its shorter gearing, you need to really wring its neck to get the most out of it. The Xpulse lagged behind on the inclines because of the lack of torque. The baby GS kept bottoming out everywhere, if it wasn't stalling in the slower sections. But the Himalayan just breezed through ever so casually. The main stand kept hitting on bumpier terrain, but the taller gearing meant you just needed to leave it in third gear and it'd simply cruise through everything. And the lower seat height also meant it wasn't that intimidating in the technical sections. As it turned out, when we were halfway up the trail, we learned that the section we were heading to was inaccessible because of landslides. So we made our way towards the lake instead.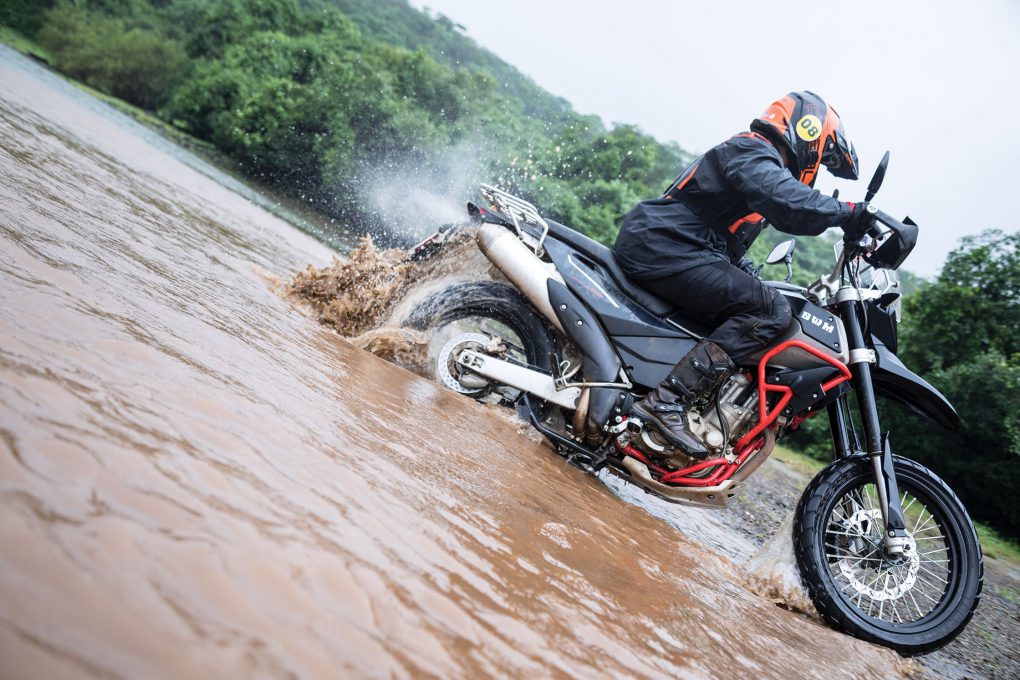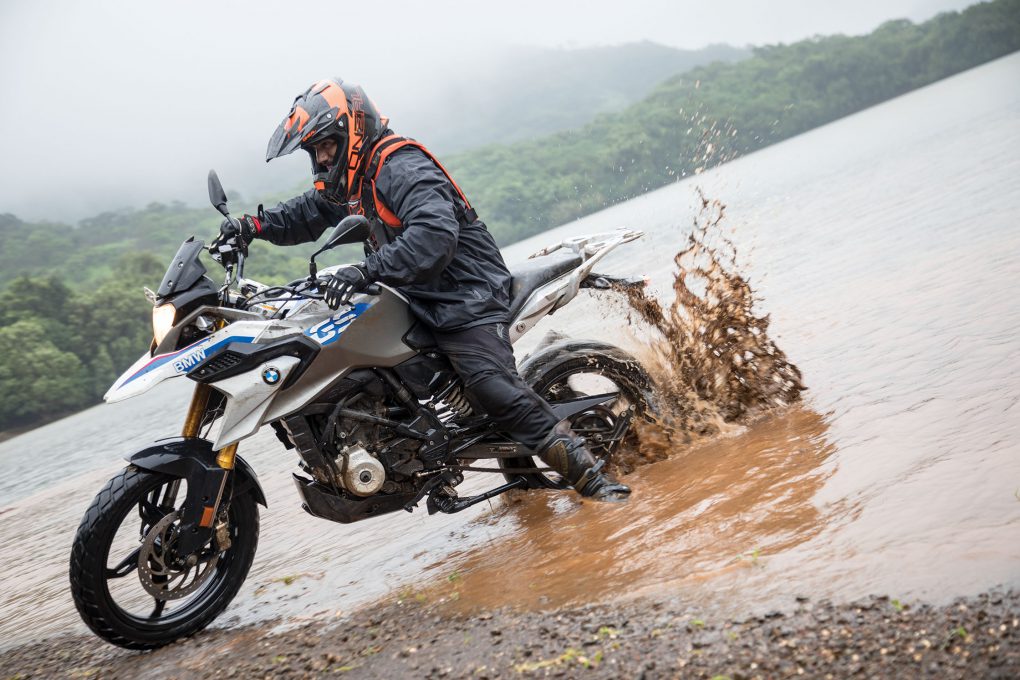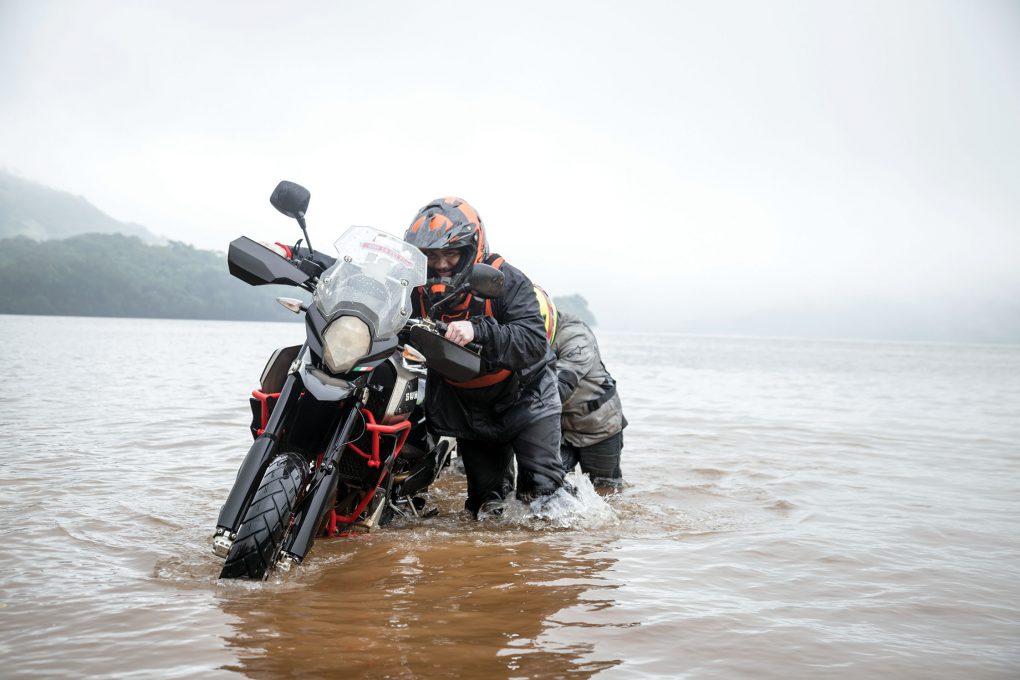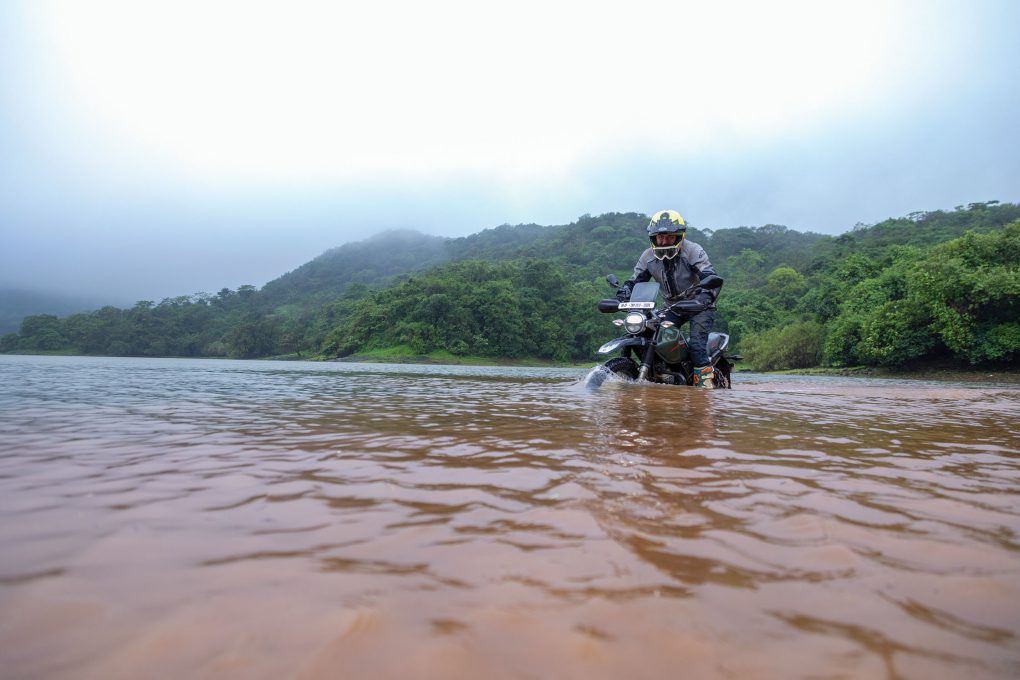 Now the descent towards the lake was a pretty tricky one, especially since it was doused in rainwater, rocks and moss. Once we did get to the lake, though, it was almost filled to the brim because of the downpour from the previous few days. So what did we do? We decided to check the sea-worthiness of the bikes. As you can clearly see, much fun was had. But the SWM kept tipping over while it was parked thanks to its stupidly small side-stand footprint. It wasn't really an issue because we were surrounded by soft muck. That was until the bikes were parked and posed for a picture in the lake. The SWM for some reason decided it couldn't take our childish antics anymore. So it simply tipped over and tried to drown itself. After we retrieved it from the water, it was clear that water had crept into every crevice the bike had, ourselves included. But it was starting to get late, and we needed to get the bikes out of there. Remember that tricky descent we spoke of earlier? Well now we had to get up it.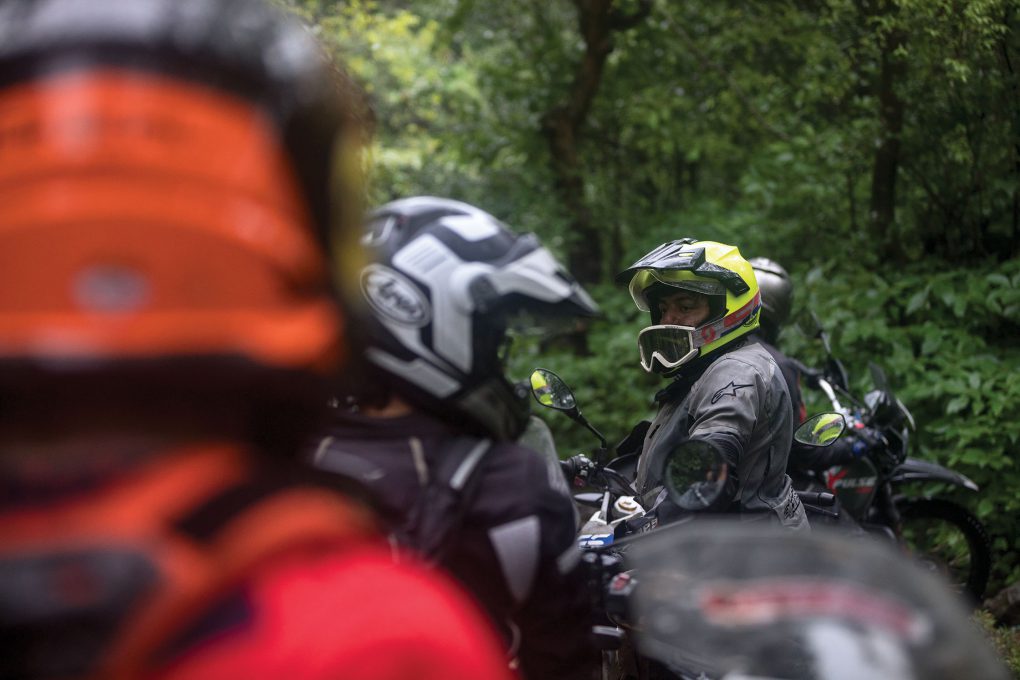 As it turns out, the SWM needs a specialised spanner to remove the spark-plug, and then another one to remove the air-box. And the beauty of it all was that the SWM was given to us sans a tool-it. So we decided to let time do its own work. About thirty minutes later and we still didn't have any luck starting it. Luckily there was a 4×4 with us. So we hooked the bike up to the car via a tow-rope and decided to at least get it up to the main trail before it started getting dark. I pulled the shortest straw thanks to me having the longest legs there and had to be the one that made sure the bike stayed upright while it was towed. A few scares, what seemed like an eternity, and seriously sore limbs later, we managed to get the bike up to the main trail without any incidents. The SWM stayed dead as a fossil, so Varad took over and we tried jump starting the bike a few times. That didn't work either. So we chose to head towards civilisation anyway in the hopes that we get a mechanic that does have the tools we need. About halfway through, we cranked the bike over a few more times, et voila, resurrection! After spitting out what seemed to be a few barrels of water, the SWM was back on its feet again. Colour me impressed.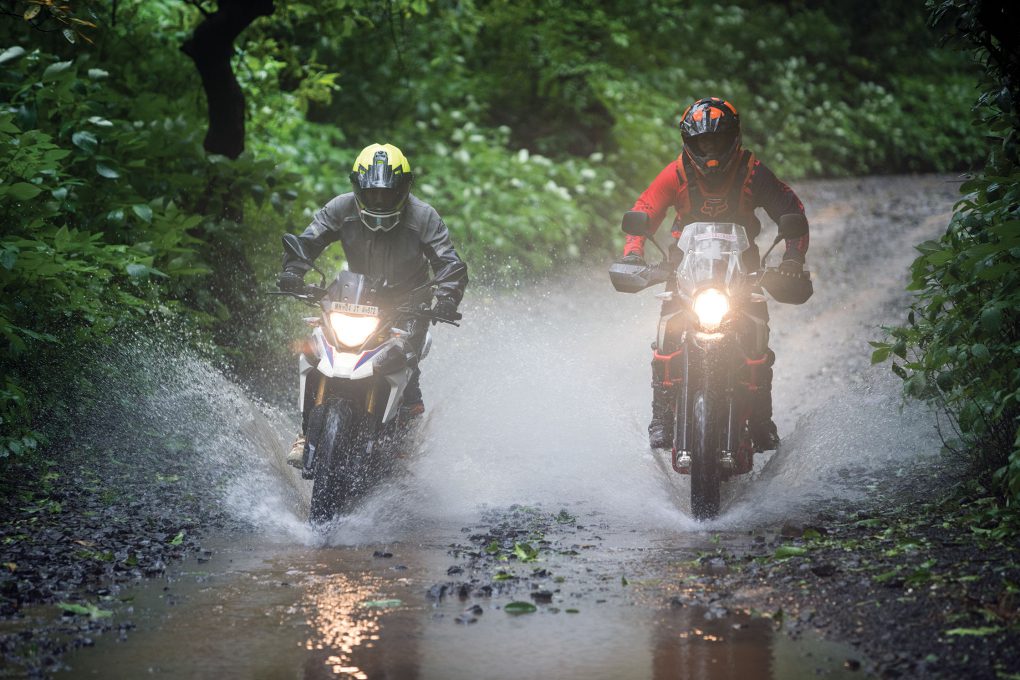 So as the day came to a close, we were soaked to the bone in water and grime. But we still had to make our way back to the city. As it turns out, we were all eyeing the keys of the Himalayan. But thanks to logistics and me staying the closest to the bikes drop off point, I got lucky and the keys were mine. The Himalayan really shines through when the going gets rough. And isn't that what matters most in an adventure bike? Well in case you think I'm a little too smitten with it, I'll just let you see what the others have to say.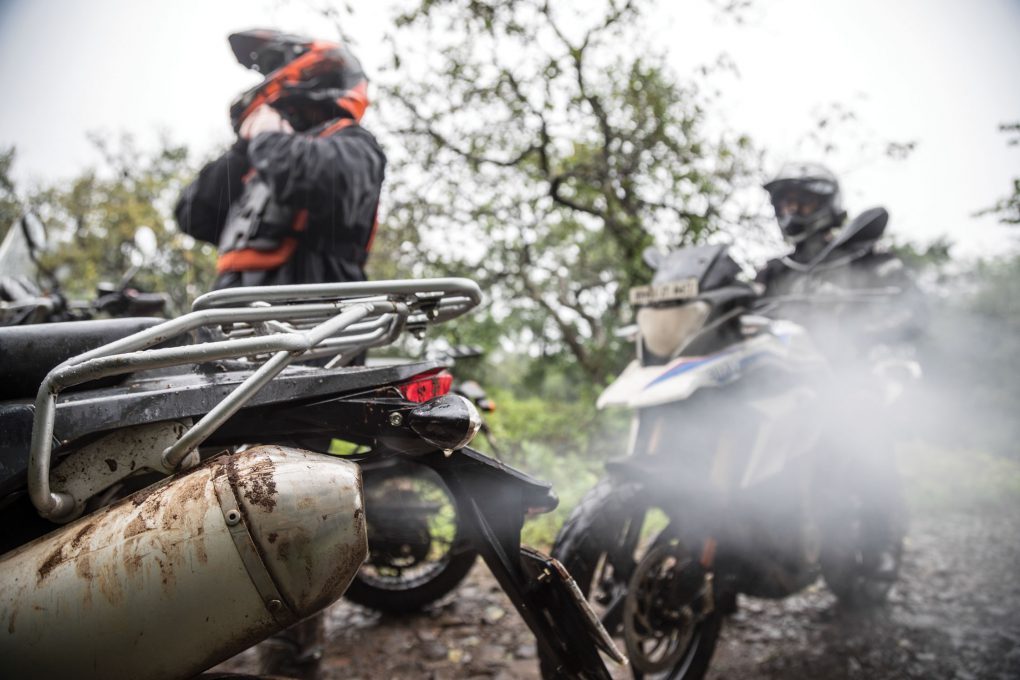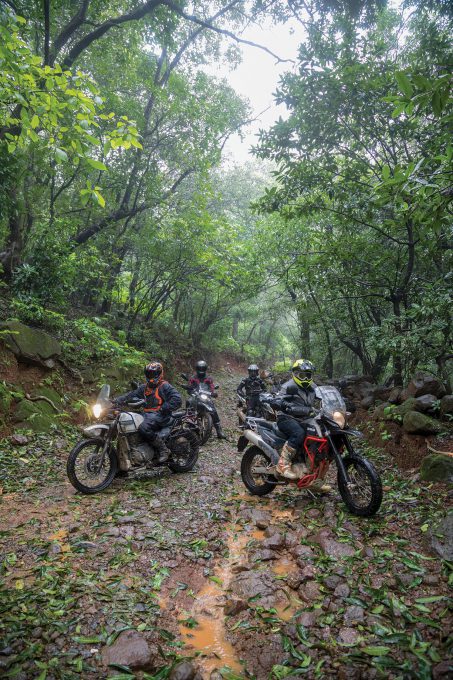 The Small Guy
I'm lazy, extremely unfit and short. Three physical attributes that make riding off-road very difficult. So you can understand why I prefer to follow than lead once the tarmac stops. It is also why I love the Royal Enfield Himalayan so much. It has a low enough seat so I can put my feet down when it gets gnarly, but more importantly, it just feels so natural and easy. It is perfectly balanced, the power is progressive and the dimensions feel right for me. The Hero Xpulse 200 is quite good too, though I wish it had a little more grunt and I wish the rider's triangle was better suited to shorter folk. The BMW G 310 GS? Meh. That is a road bike, and should stay there. It is hopeless off-road, standing and riding is nigh impossible, and it keeps stalling in first gear. Which brings me to the SWM Superdual T. It sounds fantastic, is relatively light and has the suspension setup I love. But it is too tall, and anyone who's been off-road knows you will fall, no exceptions. I wish I had the skill Varad was displaying as he ripped it around, but I don't, and until I do I shall just watch him with envy as I follow on the Himalayan.
– AADIL NAIK
The Newbie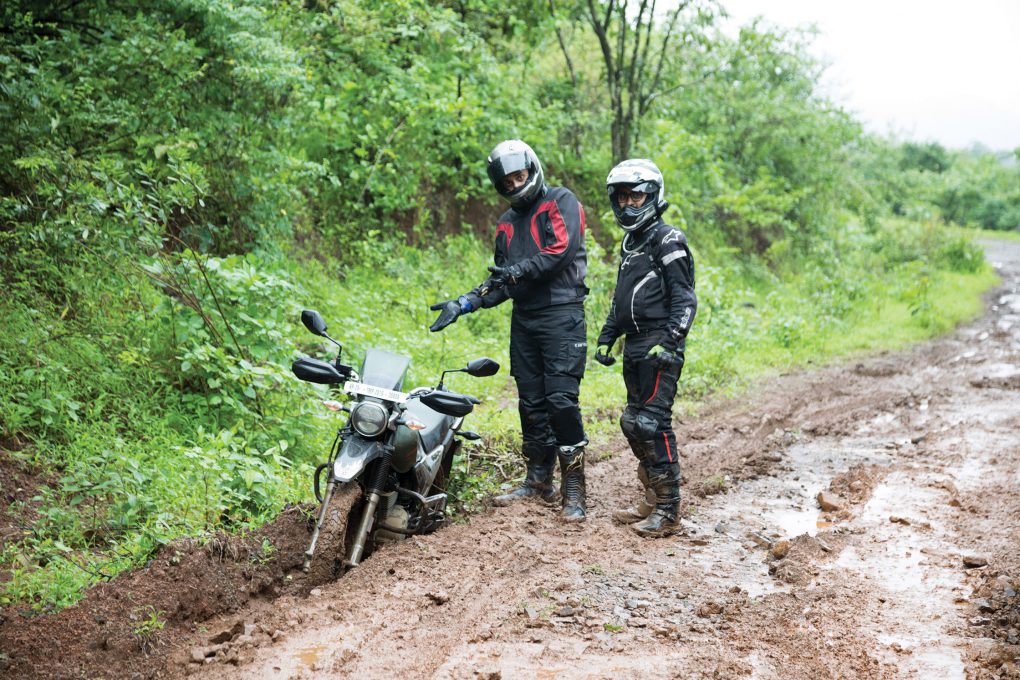 Just don't fall. If it feels like you're about to, power through it and just keep going. Momentum will take care of you. Above all else, though, just don't fall,' was the only thing running through my mind as I followed the three of them up ahead. My relative lack of exposure to riding on slushy, mucky surfaces on two wheels shone a bright light on my insecurity of holding people up by, you guessed it, falling. I have to admit one thing, though. If you're in the same position as me, it does a world of good to your confidence if what's between your legs is a Hero Xpulse. Easily my favourite of the four on that day, it made it just so easy to rough it out on broken surfaces that I never felt entirely inadequate. Varad bemoaned its power output, but honestly, I didn't feel it lacking at all. Don't believe me? Ride one off-road and see for yourself. And hey, I didn't fall.
– RAUNAK AJINKYA
The Fast Guy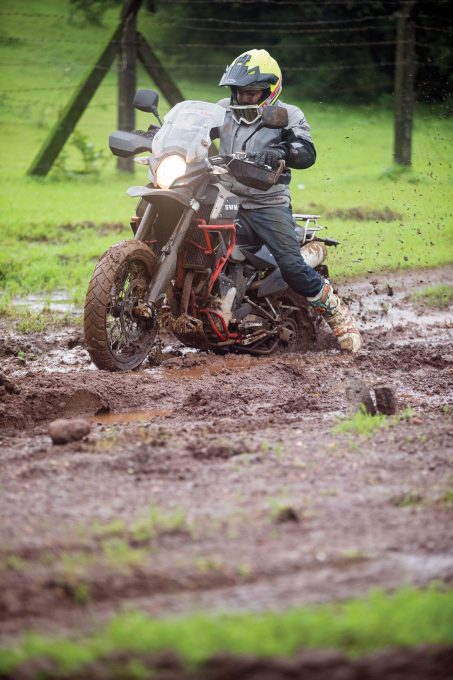 Spending the whole day on dirt with these four machines, it was evident that the lightness of the Xpulse was something that appealed to everyone, instantly. But the motor on it felt a bit too timid for our off-road shenanigans. On the other hand, the SWM Super Dual T was the gnarliest of them all. It delivered robust punches of torque and kept sliding everywhere over the off-road course. If only it was a bit lighter, it would have been so much easier to temper that heavy dosage of power. Almost all of us unanimously felt that the BMW G 310 GS was more suited for tarmac than dirt. The GS isn't really crafted for the rough stuff. The ergonomics are suited for touring and the suspension is too stiff for off-road use. At the end of the day it was the Royal Enfield Himalayan that truly held its own on the dirt course. It made its way smoothly over all the obstacles and rough sections, not necessarily with speed but with a lot of grit and confidence.
– VARAD MORE