Zend is a consummate Commando fan and rightly waxes eloquent about his great motorcycle. He informs us of how Norton ditched their iconic Featherbed frame to make this, the Isolastic frame which was designed to keep the huge engine's vibrations away from the rider. At first, the Commando came with a 750cc parallel-twin, but in 1973 it was upgraded to 828cc which they called the Commando 850. Zend is also rather proud of the fact that it is the largest pre-unit construction engine in the world and it makes a very healthy 58 bhp! As long as there are young Parsis like him and his friends around, we don't have anything to worry about.
Name: Xereus Zend
Age: 30 years
Profession: Businessman
Bike: 1973 Norton MK2 Commando
The Gold Star was the ultimate racer of the 1950s,' says Ginwalla, and he's pretty spot on. 'It was BSA's pride and joy, and the best-performing engine it ever produced. From the first year of production, it pretty much smashed all of its competition!' Ginwalla also points out his Goldie's 'twitter' exhaust which turns heads even in the biggest of motorcycle crowds. 'This particular Gold Star belonged to a Parsi gentleman who owned and rode the bike every single day to work and back for 40 years. It was his wedding present from his wife! He still gets in touch on a regular basis to get an update on his baby.' These stories never get old, only better.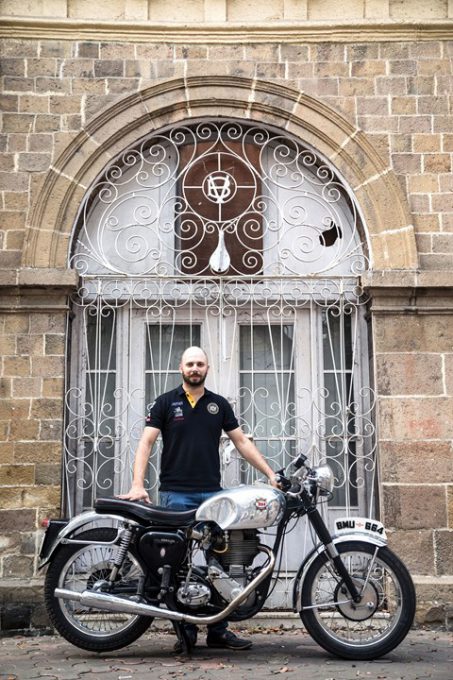 Name: Shiraz Ginwalla
Age: 32 years
Profession: Owner of Speed Merchant motorcycle store, Mumbai
Bike: BSA Gold Star
This particular bike was neglected and lying in Pune with the previous owner, until Fouzdar found it. He says, 'The 544cc engine has been meticulously rebuilt by Joshua Crasto of Garage 52. The bike has been built by restoring and preserving all the cosmetic parts of the original bike. The droolworthy patina transports one back to 1975, especially the Nippon Seiki exhaust and meters, while the dropped handlebar gives it an old-school café racer feel. I ride the bike often to potter around town and long Sunday rides.' The memorable feeling that will stay with Fouzdar forever is that this bike is like a Rolex watch, ticking flawlessly despite being over 43 years old. 'Every time I start it, I wonder how Honda could make such a bike so long ago!'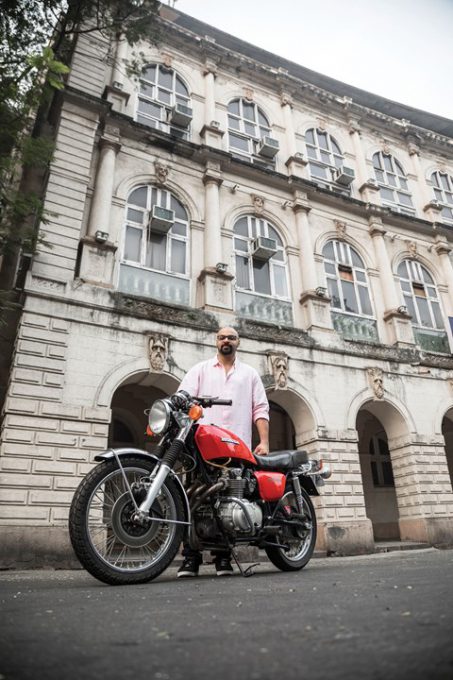 Name: Purazar P Fouzdar
Age: 35 years
Profession: Advocate
Bike: 1975 Honda CB550F
Our very own Kaizad's papa! He's owned a lot of bikes before the MT-01 and those were all bought used. But when Yamaha India launched its first CBU foray in 2010, Darukhanawala signed up to buy the very first MT-01 in Maharashtra. He says, 'The MT-01 was and still is an outstanding motorcycle with her don't-mess-with-me presence & performance. I remember I once rode to Mumbai and back to Pune in a near-effortless manner and it didn't tax me physically in the least. A day later, it was a quick blast to Kolhapur and back, and she was even better! She kept growing on me and has stayed that way till date. Now, both my children also take her out and she rewards them with huge ear-to-ear smiles which is the only reward genuine motorcyclists seek from their steeds!' 'Nuff said!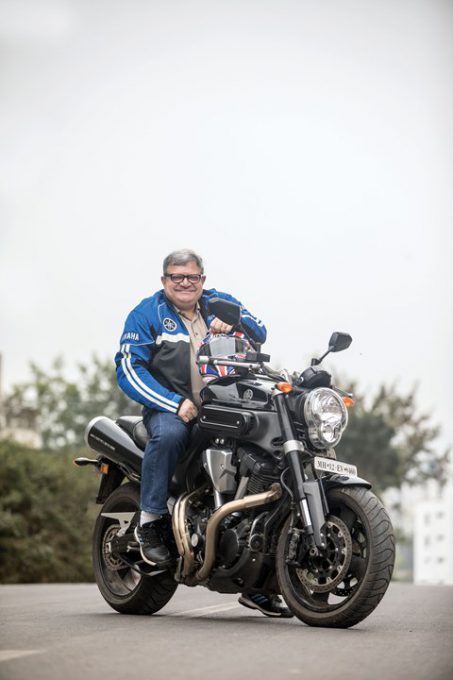 Name: Adil Jal Darukhanawala
Age: 63 years
Profession: Motoring journalist & author
Bike: Yamaha MT-01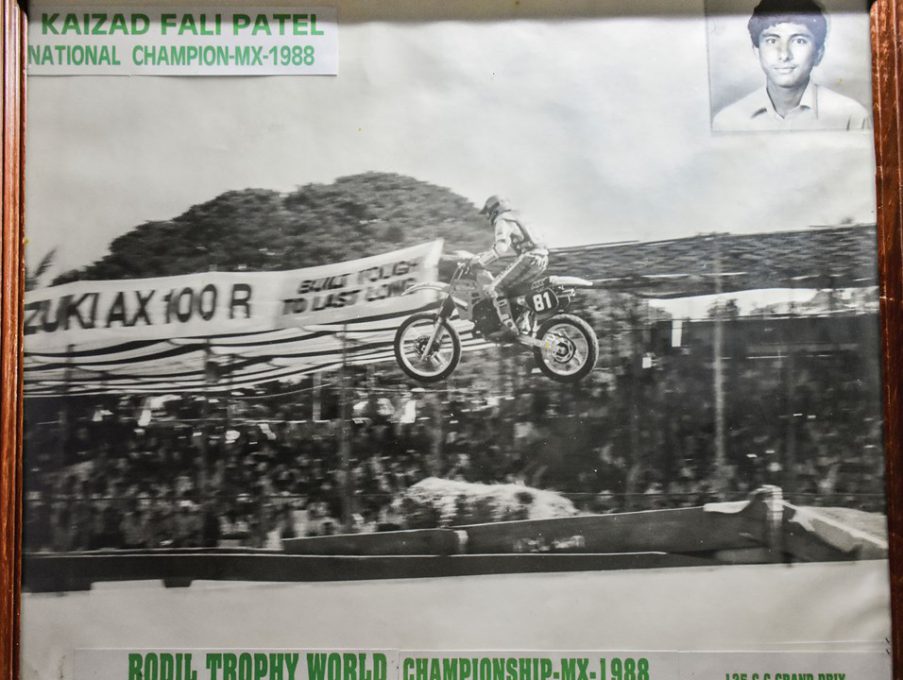 They call each other K and Y, and run an automotive workshop called K. Y. Automobiles. They were motocross racers back in the 1980s, and K has honestly forgotten how many trophies he's collected. And till today, their enthusiasm for two-wheelers of all kinds can teach youngsters a thing or two about passion. K recalls the first time they took the KX 125 for a race in Aurangabad, Maharashtra. Rivals were scared when they saw the dirt bike — what they didn't know was K himself was scared of riding the violent thing! He won the race, of course. Y has a much better memory and recalled winning five consecutive national scooter championships between 1991 and 1994. Yes, scooters. Told you, these guys are passionate about everything on two wheels.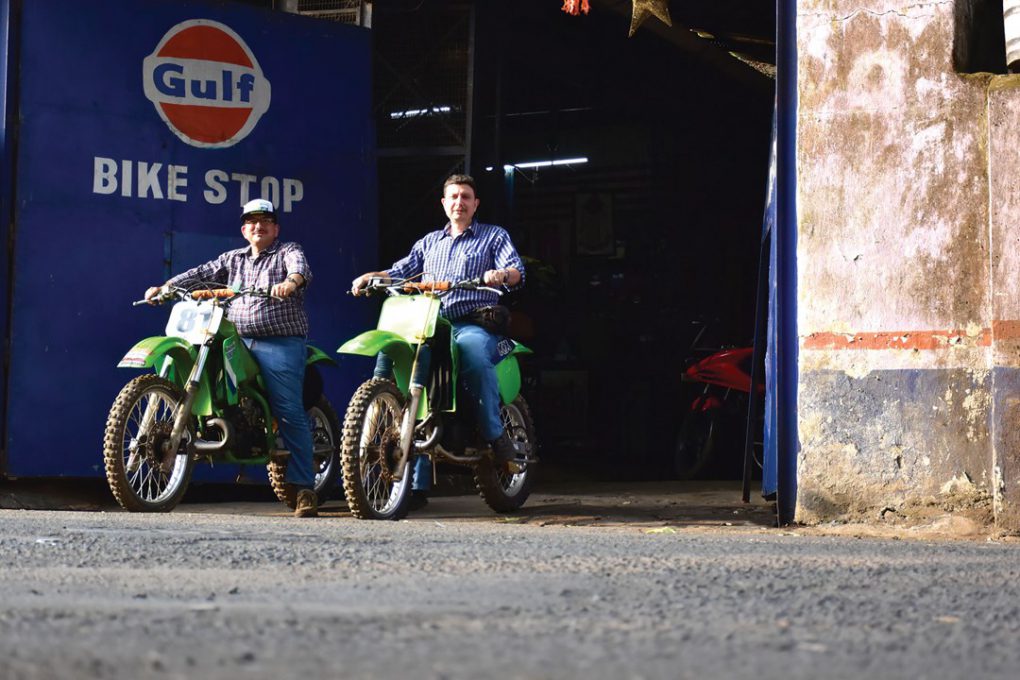 Name: Kaizad Fali Patel & Yezdi Fali Patel
Age: 50 years / 46 years
Profession: Owners at K. Y. Automobiles, Mazgaon, Mumbai
Bike: 1985 Kawasaki KX 125 & 1987 Kawasaki KX 250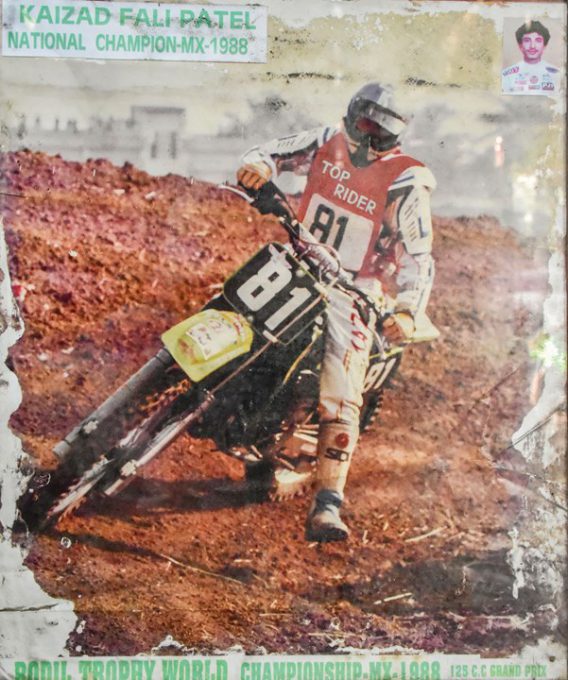 A big thanks to Vintage Zoroastrian Bikers Of Bombay (VZBB) for their lovely old machines. Purazar, Shiraz and Xereus are also a part of VZBB.