In a period of 99 days, three Bajaj Dominar riders have managed to cover the Earth longitudinally — that is from the Arctic Circle to Antarctic. This was done without any breakdowns, in a period of 99 days, crossing three continents/15 countries and a variety of temperature (-22 degrees to 54 degrees).
Take a look at the video:
It's said to be the world's first polar odyssey, from Tuktoyatuk (Arctic Circle) to Antarctic. Three Indian riders (Deepak Kamath, Avinash PS, and Deepak Gupta) managed the feat, covering 51,000 km. They rode without any support/backup team and none of the Dominars suffered any breakdown.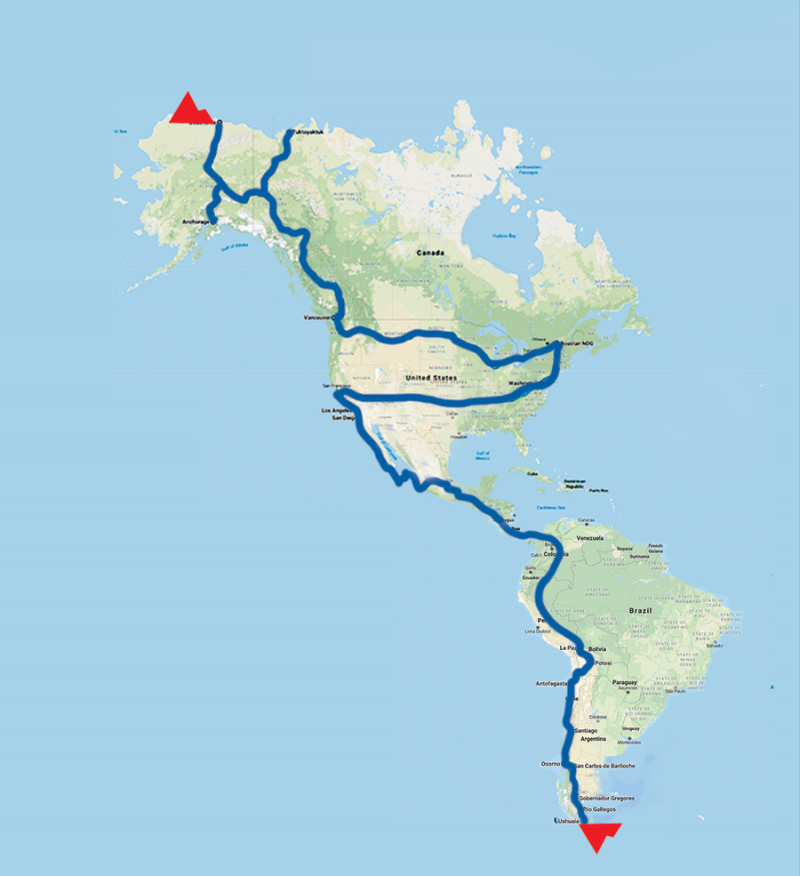 The trio also encountered a wide spectrum of weather and road conditions. You can have a look in the detailed videos below.
Bajaj Auto's VP for Marketing, Narayan Sundararaman said, "The Dominar Polar Odyssey has been a man and machine partnership of epic proportions. Hats off to Deepak Kamath, Avinash PS and Deepak Gupta. The Dominar's faultless performance over 99 days is a testament of its build quality and exceptional touring capabilities. Touring 51,000 KMs over some of the most unforgiving terrains and conditions on stock Dominars, without any major part change or a support crew, is an achievement that is truly outstanding."
Arctic Circle:

Canada:
USA:
Central America:
South America
Antarctica
You can read about the 2019 Bajaj Dominar in our Review here