Ever wondered what Batman would compete with in a drag race for the fate of Gotham? Never mind that it's a very specific thing to be wondering about, we'd guess it'd be something like L'étalon Noir by Bad Winners from Paris, France. The name translates to 'black stallion' so the caped crusader may need to modify it to suit his garage, but everything else could probably stay as it is. That's because this is a serious piece of kit which is clearly the product of some serious thought.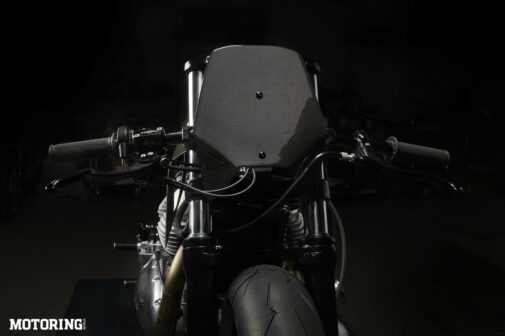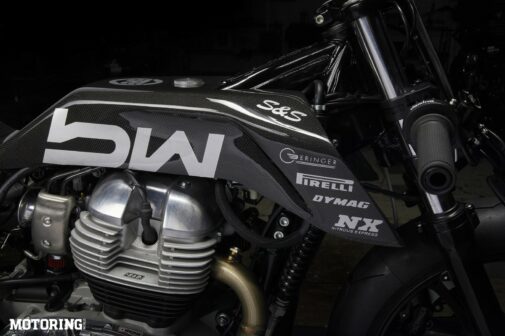 Commissioned at the end of 2019 by Royal Enfield in order to compete at the Sultans of Sprint events around Europe, the project was then the victim of the universal chaos unleashed by COVID-19. However, at the beginning of 2021, Bad Winners was given the go-ahead to build a light and powerful dragster to be ready to ride at Punk's Peak, Basque country's famous racing road. And what an effort it is, indeed!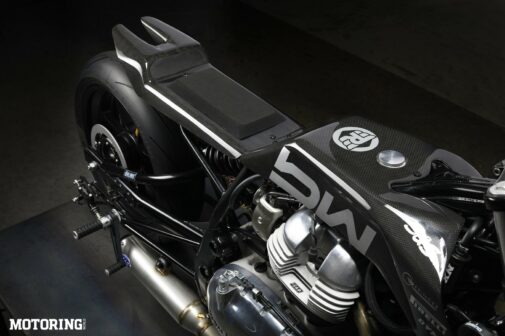 All of the Noir's attitude comes from function paring down form to the point where even the air around it starts seeming like excess. The only necessary things appear to be the exotic cycle parts, the bare minimum bodywork, and of course, that stonker of an engine. The bodywork itself is all carbon-fibre with a layer of polished lacquer which helps keep overall weight to a minimum. Those tasty wheels are Dymag UP7X aluminium units that are encircled by grippy Pirelli Diablo Super Corsa tyres. Meanwhile, braking duties are handled by a Beringer kit for the front and the rear — and it does have its task cut out thanks to that souped-up motor.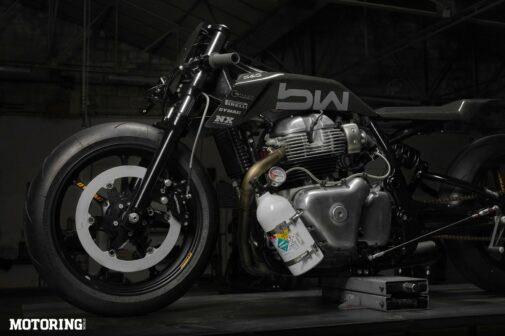 Bad Winners asked their partners, S&S Cycles of all-things-twin fame, to breathe some extra horsepower into the parallel-twin. It features a big-bore kit, a custom ECU, and a two-into-one exhaust, all made by S&S. A Carrillo connecting rod set keeps things in check inside in the engine, while a reinforced clutch system makes sure the extra power doesn't get overwhelming. And for the final blow, a can of nitrous oxide courtesy Nitrous Express, sits rather threateningly on the motor's left side, a can of laughing gas to leave its rivals in tears.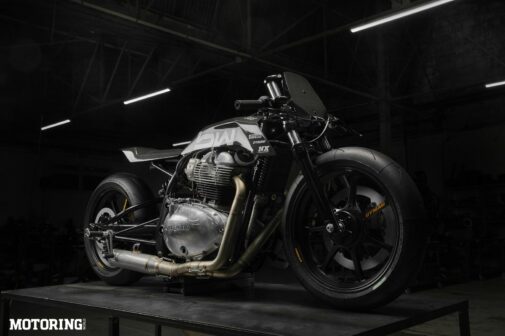 Now, can you believe that this radical machine started life as a Continental GT 650? Makes it seem like an alternate universe, right?! In any case, this low-and-mean expression of speed is quite the creation, one that stands on its own merit, even if it needs a bit of help to do so at standstill. Then again, this is one machine that was never built for standing still. It would look as much at home in a museum of motorsport art as it would on the starting line of a drag strip. Wonder how many motorcycles you could say that about.