Irony is infinite. So when a pole-mounted transformer blew up with a loud shower of sparks not 50 metres from where we were shooting these three electric scooters, my brain automatically started printing memes in my head. Not that the combined demand of this trio causes power outages, as amusing as it might be to contrive; the Ather 450, the Bajaj Chetak and the TVS iQube aren't here to strain our environment, they're here to save it. Depending on how many lithium mines we can get our hands on before China, of course.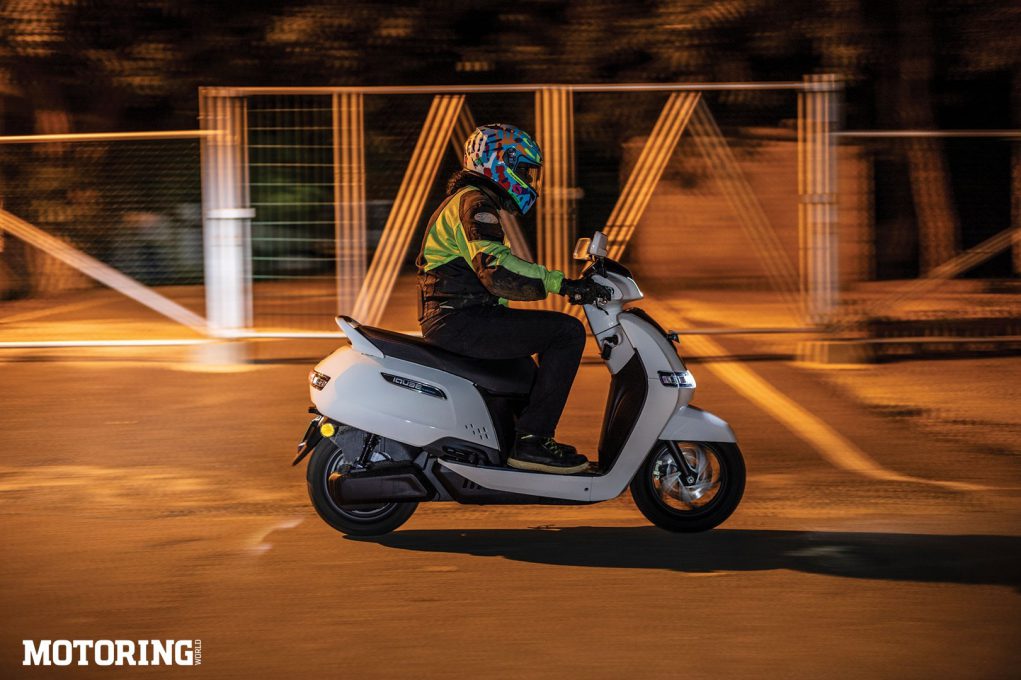 The night brought out a facet that's grazed most of us by now — LED headlights are severely unemotional. And three of those mounted on three silent machines had a bit of an unsettling effect; I suspect many others, purists and otherwise, are prey to this two-wheeled automatonophobia — it's familiar, yes, but it's just not real. How do we trust it? Or maybe we refuse to surrender internal-combustion rock and roll, like hopeless addicts in a den with spark plugs hanging from our scarred arms. But are these electric scooters fun? Could riding one change your mind?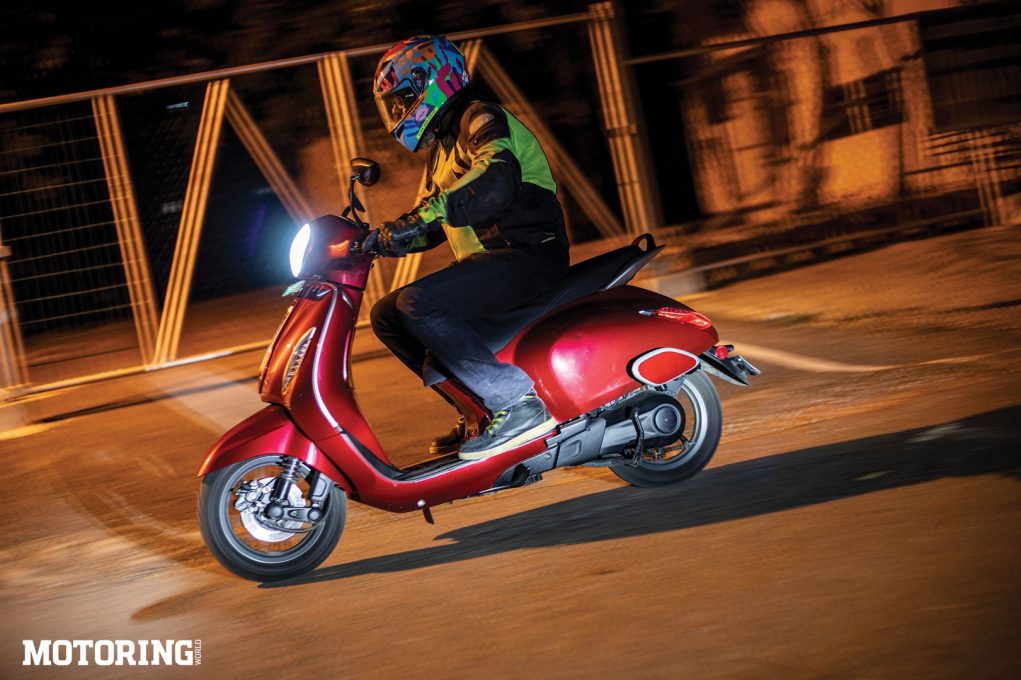 When we shot this story, little did we know that the Ather 450 would be discontinued at the end of November, passing its eco-baton to the 450X and the 450 Plus, both with upgraded hardware and software over their forebear. Both also highlight how progress and stability can rarely meet on the same page, and people who buy an electric scooter may well have to accept that fact as they do with their smartphones. Then again, Bajaj and TVS have done the same with their IC bikes every couple of years anyway. Perhaps it's the unfamiliarity around EVs that turns doubts into neon-sign billboards. And to answer the earlier question, yes, all three are fun to ride. In very different ways, of course.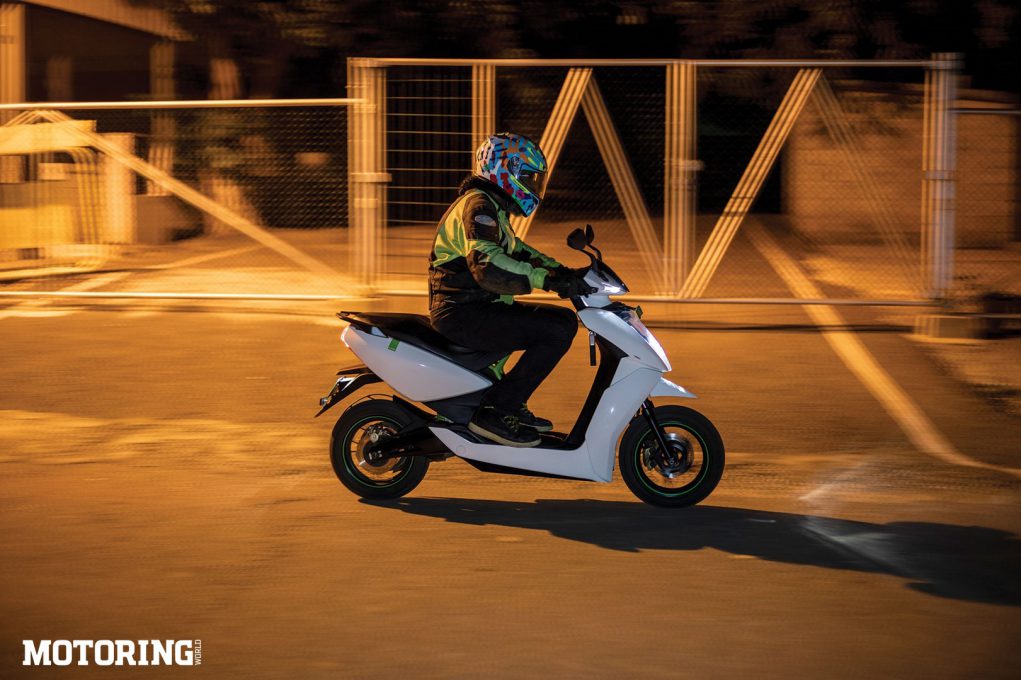 I once imagined electric scooters might all feel the same, but it's not to be. To get it out of the way, the Ather is probably the quickest and the fastest, the iQube is a close second, and the Chetak brings up the rear without a care in the world. I say 'probably' because the handful of times we raced the three to 50 kph between speed breakers on a closed-off road, each one won — it's just that the Ather won the most. And since these three make no noise, we could've done this all night without anyone calling the cops on us. Twisting a throttle to its stop, even if it's really a regulator for a motor, will never be boring.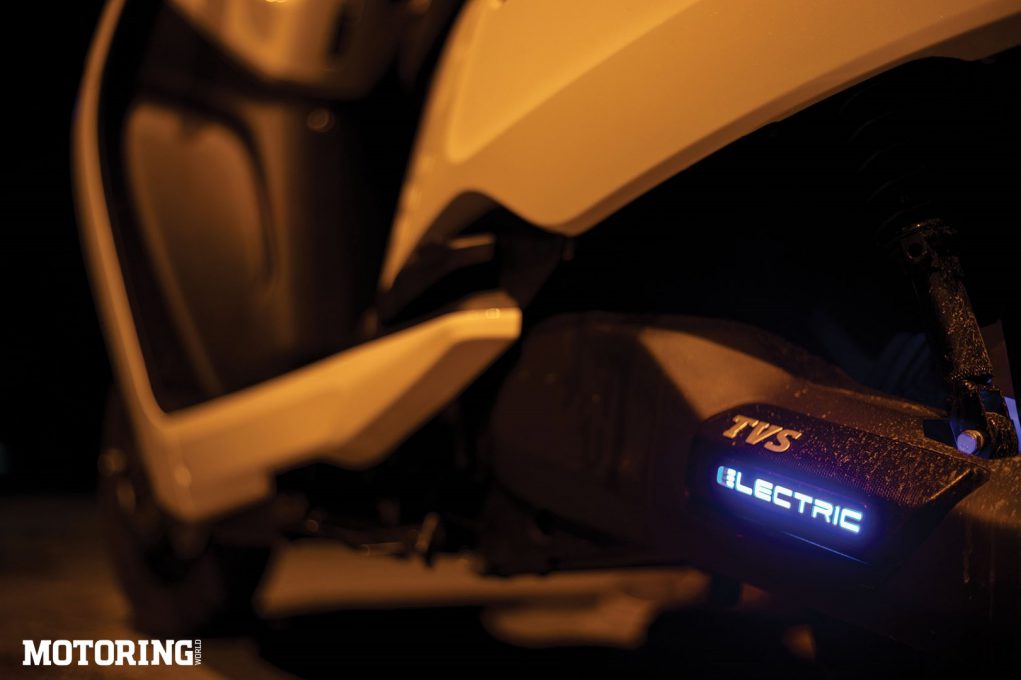 However, as much as we tried to race them in reverse, it was a no-go. All three have reverse gears… um, modes, but they're impractical, given the fiddling required to engage them, and they're dead slow, too, so there was no way to perform a two-wheeled equivalent of the moonwalk on any of them. They have ride modes as well; the Ather had three (Eco, Regular and Sport), while the Chetak and the iQube had two each — Eco and Not-So-Eco, officially called Sport and Power respectively. And each scooter's brochure claims it's 'the future of mobility' or something along those lines.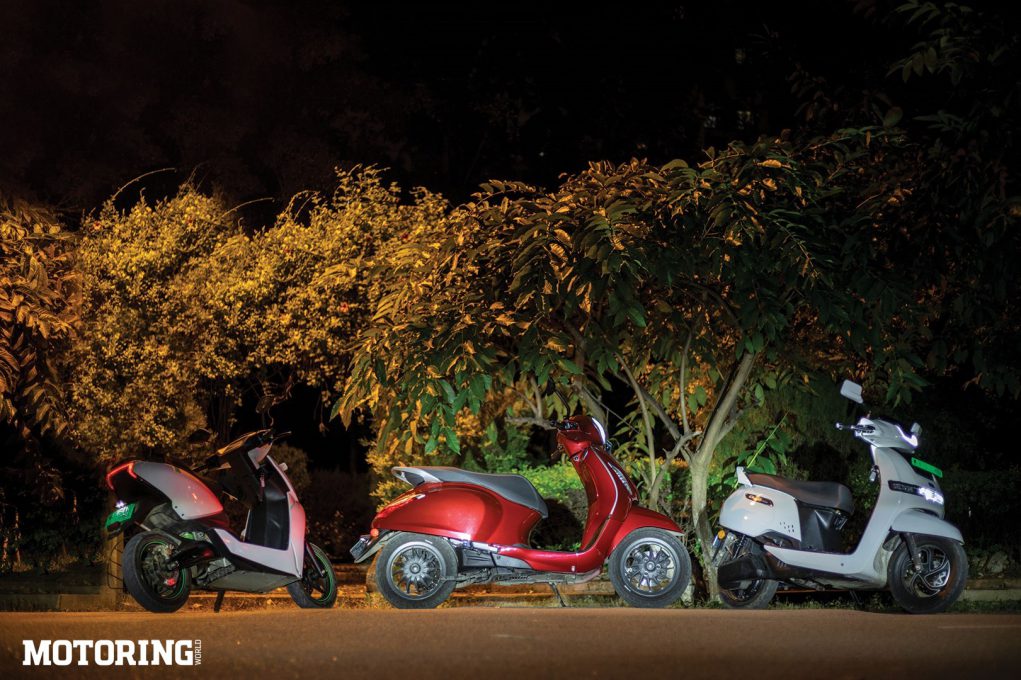 It seems like the future of mobility is required to be 'connected' and have screens that make one wonder how long until they start playing Netflix. The Ather and the iQube lead the way when it comes to mating with your phone and producing information that rivals the population of India. Seriously, how many alerts and statistics, and 'intuitive interactions' do we need on a two-wheeler?! I'd say just add navigation and leave it be, no need to decode Fibonacci sequences here. Which is exactly why I prefer the Chetak's simple design and collection of features. And there's one more reason why the Bajaj stands out.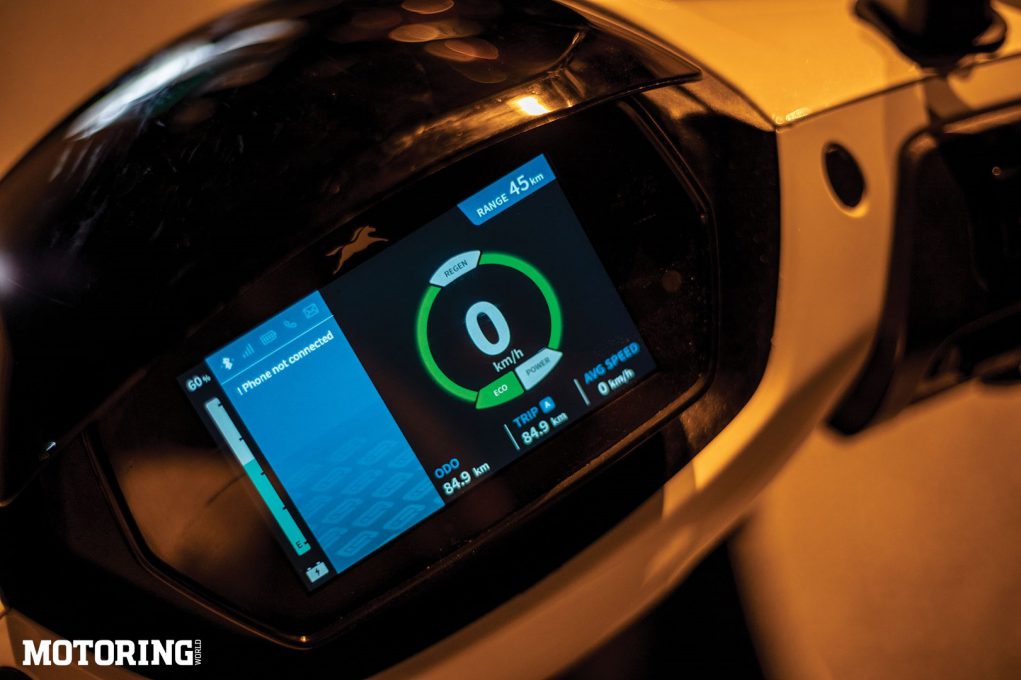 Given the Ather's performance, you'd think it's a forgone conclusion to the story. And it is if you want the fastest electric scooter around. However, there is more to making a two-wheeler than can be reached in the first attempt. When I rode these three, it was clear that the TVS and the Bajaj had years of experience built into them, beginning from the ergonomics and going right to the natural feel of riding a two-wheeler. The Ather, impressive as it is, takes a bit of getting used to, especially in its low-speed behaviour, while the other two feel as normal as anything else.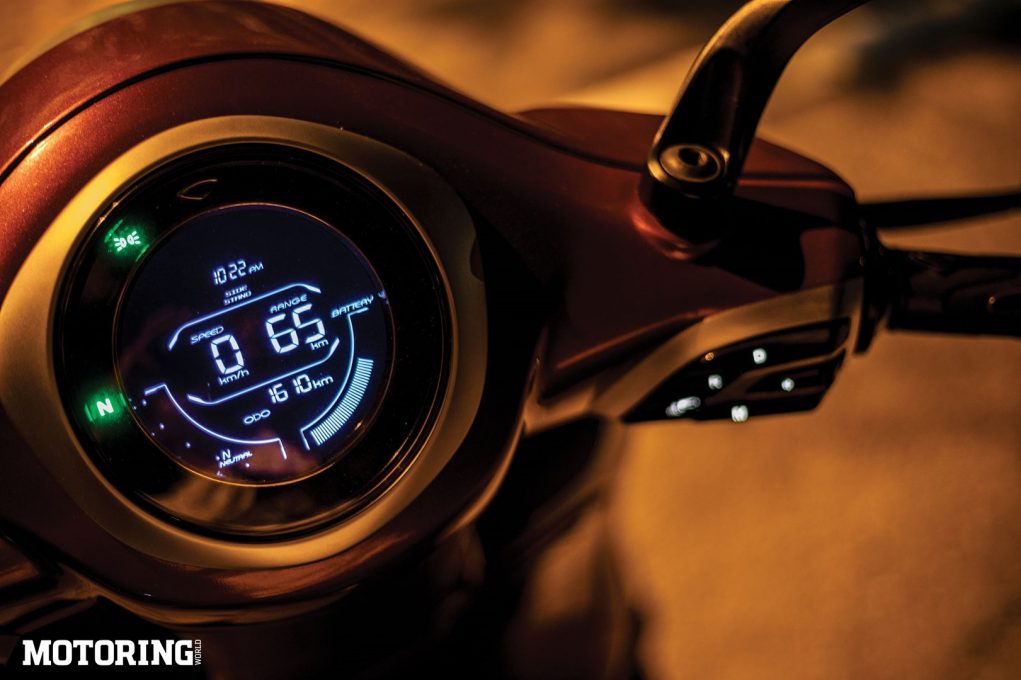 The iQube feels a bit lost between the Ather's sass and the Chetak's charm. But that's only until you ride it; imagine any contemporary TVS scooter, deduct the sound, and that's the iQube for you. It's as simple as that. I think the iQube is the best handler of the lot, and that's also probably why it rides a bit stiff. However, you don't have to make that compromise, as the Chetak brilliantly demonstrates. Its ride quality is the best of any scooter, period. And it's easily comfortable for a six-foot me with a pillion, where the other two are cramped. And all three are assuredly stable at their respective top speeds, but only the Chetak feels like a two-wheeled limo. After suffering the broken roads of Bangalore for three days straight, my back couldn't thank it enough.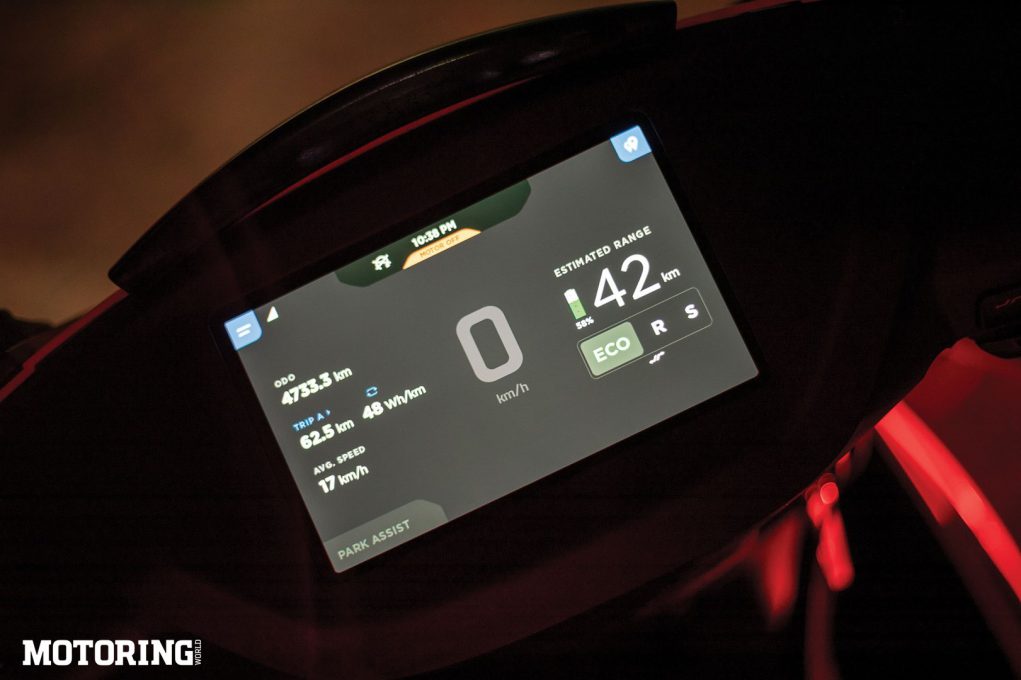 However, as much fun as it was riding this trio, there was one giant counterweight that kept dragging my eyes to one word on their meters — range. For me, it wasn't comforting at all to see that number drop, even if it crept back up thanks to regen braking on all three. I haven't felt such a sense of impending doom on anything with a fuel tank. Again, perhaps it's my conditioning or maybe there is something to be said for the real concern of running out of charge far away from a charging point. Infrastructure, as everyone keeps pointing out, has to get around faster than these scooters can. And even then, there's no slap-and-dash possible; more like a plug-and-wait.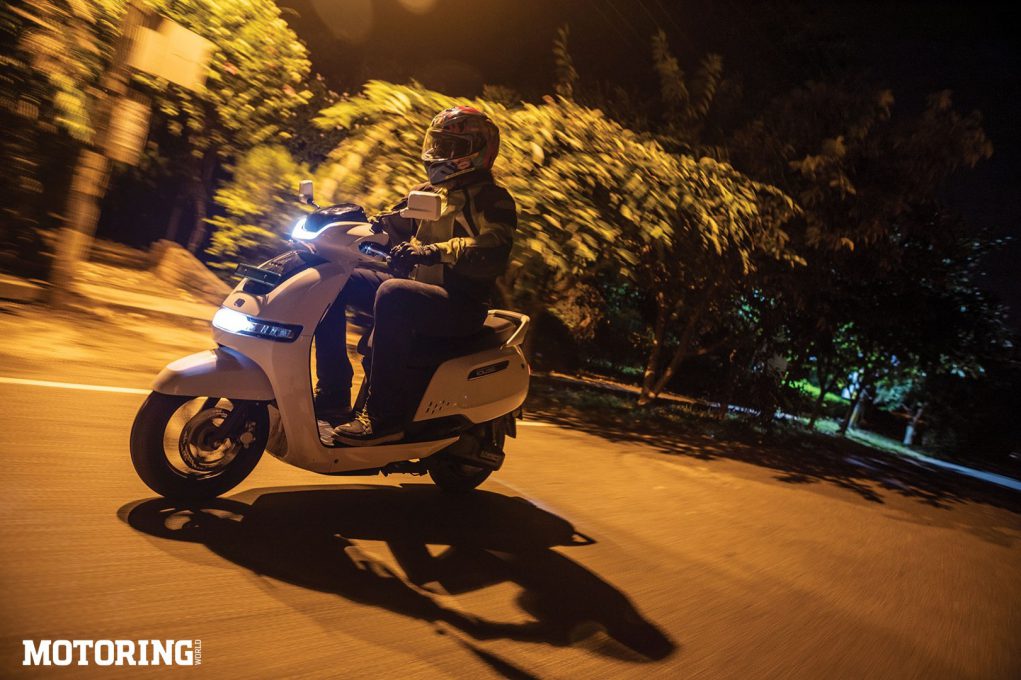 This limitation of range also means that you can't just head out for a ride on one of these. Every kilometre has to be accounted for, and that's only a way to commute, not to ride. There's a while to go before we reach that point. Then there's longevity; no one knows how these three will fare in five years' time, and that's not helping their lakh-plus propositions. However, the cost of a full charge for each of them is between Rs 12 to Rs 20, and that's ridiculously economical any way you look at it. Unless you know where your electricity is coming from or if you consider where your batteries might end up once their lives are up.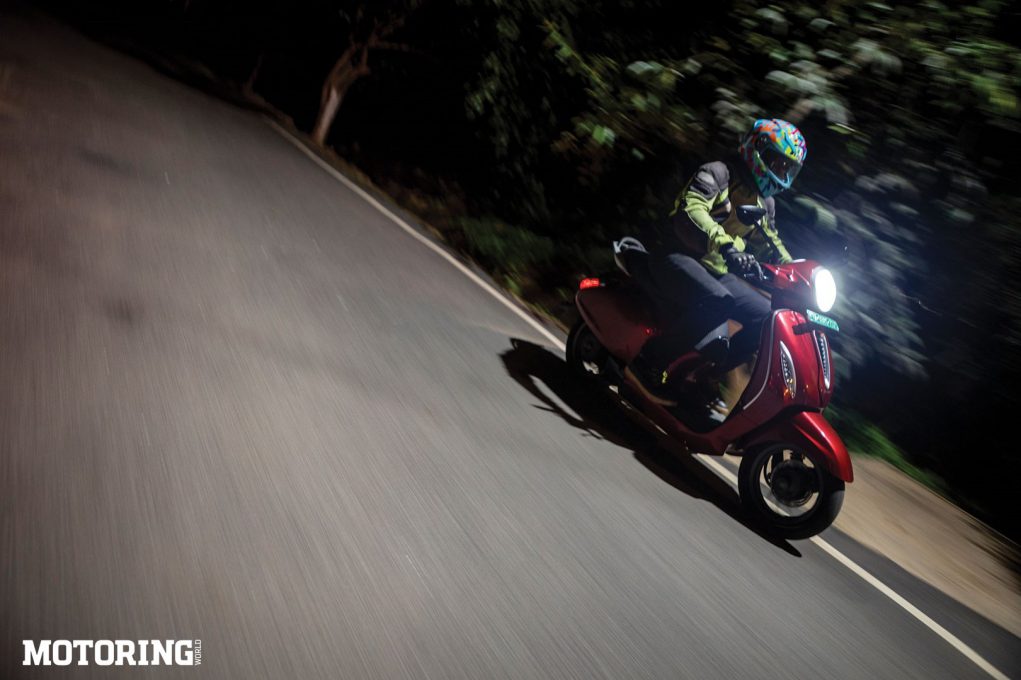 Nonetheless, the electrics are here to stay, even if current world affairs have tripped their parade of late. I only hope all three manufacturers realise at some point that it's not absolutely necessary for their electric scooters to issue infernal beeps at every given opportunity, trying to make up for the silence and instead making the rider feel like some sort of tech-challenged idiot. Otherwise, lovely scooters, all. However, if I had to pick one, it'd have to be the Chetak. If I had an accessible way to charge it, that is. It's the least device-y of the lot. It looks and rides the best. And since an electric scooter is the last thing I'd look to for speed, I don't mind that it's the slowest.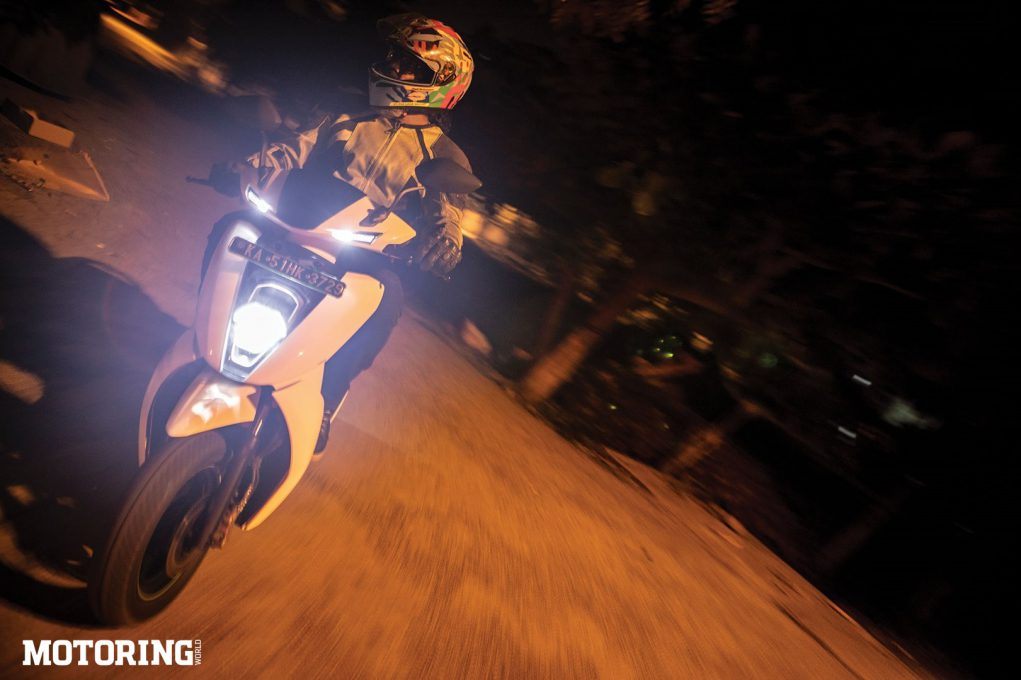 However, I never thought I'd see Bajaj and TVS turned into underdogs by a company that's a good bit less than ten years old, but that's the brave new world for you. Ather sells in far more cities than either of the other two, and is easily the most realistic chance many people have of getting to know a proper electric scooter. Bajaj and TVS have a lot of catching up to do, that's for sure. As of now, few people know which way the EV story will go, and I am not one of them. But I do know that it was a mild annoyance when these three barged their way into the garage, moving our beloved two-strokes out of the way to draw sustenance from wall sockets in one almighty tangle of high-voltage cables and charging boxes. Good thing it was time for bed.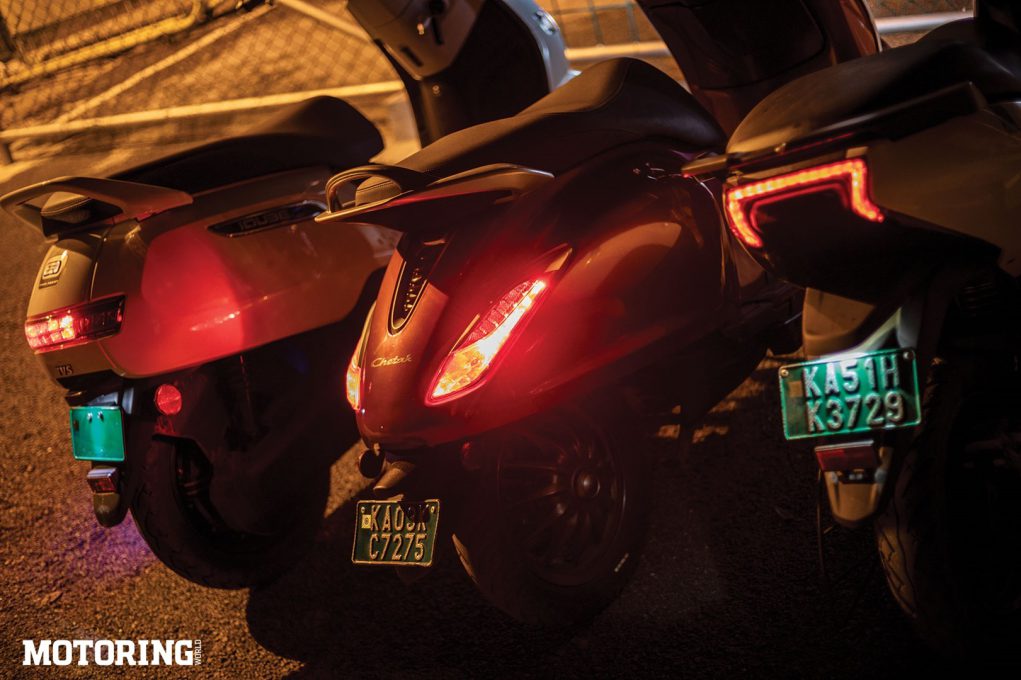 MOTODATA
TVS iQube
POWERTRAIN
Motor: BLDC, hub-mounted
Battery: 2.25 kWh lithium-ion pack, 52 V
Peak power: 4.4 kW (5.90 bhp)
Rated power: 3 kW (4.02 bhp)
Peak torque: 14.27 kgm
Rated torque: 3.36 kgm
CHASSIS
Type: Tubular frame
BRAKES
F/R: 220-mm disc / 130-mm drum
TYRES
F/R: 90/90 R12 / 90/90 R12
DIMENSIONS
L/W/H (mm): 1805/645/1140
Wheelbase: 1301 mm
Ground clearance: 150 mm
Seat height: 770 mm
Kerb weight: 118 kg
CHARGING TIME
0-80%: 4.5 hours
0-100%: 6 hours
Range: 55-75 km
PRICE: Rs 1.15 Lakh (On-road)
MOTODATA
BAJAJ CHETAK
POWERTRAIN
Motor: Hub-mounted
Battery: 3 kWh lithium-ion pack
Max power: 4.08 kW (5.47 bhp)
Max torque: NA
CHASSIS
Type: Tubular frame
BRAKES
F/R: Disc / Drum
TYRES
F/R: 90/90 R12 / 90/100 R12
DIMENSIONS
L/W/H (mm) NA
Wheelbase NA
Ground clearance NA
Seat height NA
Kerb weight NA
CHARGING TIME
0-80%: 3.5 hours
0-100%: 5 hours
Range: 95+ km
PRICE: Rs 1.2 Lakh (ex-showroom)
MOTODATA
ATHER 450
POWERTRAIN
Motor: BLDC type
Battery: 2.4 kWh lithium-ion pack
Max power: 5.4 kW (7.24 bhp))
Max torque: 2.09 kgm
CHASSIS
Type: Aluminium-steel hybrid frame
BRAKES
F/R: 200-mm disc/ 190-mm disc
TYRES
F/R: 90/90 R12 / 90/90 R12
DIMENSIONS
L/W/H (mm): 1800/700/1250
Wheelbase: 1278 mm
Ground clearance: 160 mm
Seat height: 765 mm
Kerb weight: 111 kg
CHARGING TIME
0-80%: 4.5 hours
0-100%: 6 hours
Range: 55-75 km
PRICE: Rs 1.13 Lakh (On-road)