Motorcyclists the world over speak one common language — having fun. Every time you get on the bike, the idea is to seek fun wherever you go. Nobody ever went for a ride and returned bored or dejected. It's a universal motorcycling emotion. And one that brings up a phenomenon that is largely found only amongst motorcycle riders — Old New Friends. Basically, it's meeting a fellow biker and hitting it off instantly. No elitist salutations or formal introductions, just connecting like a long-lost friend you bumped into in a bar in some random city, sharing endless motorcycle stories.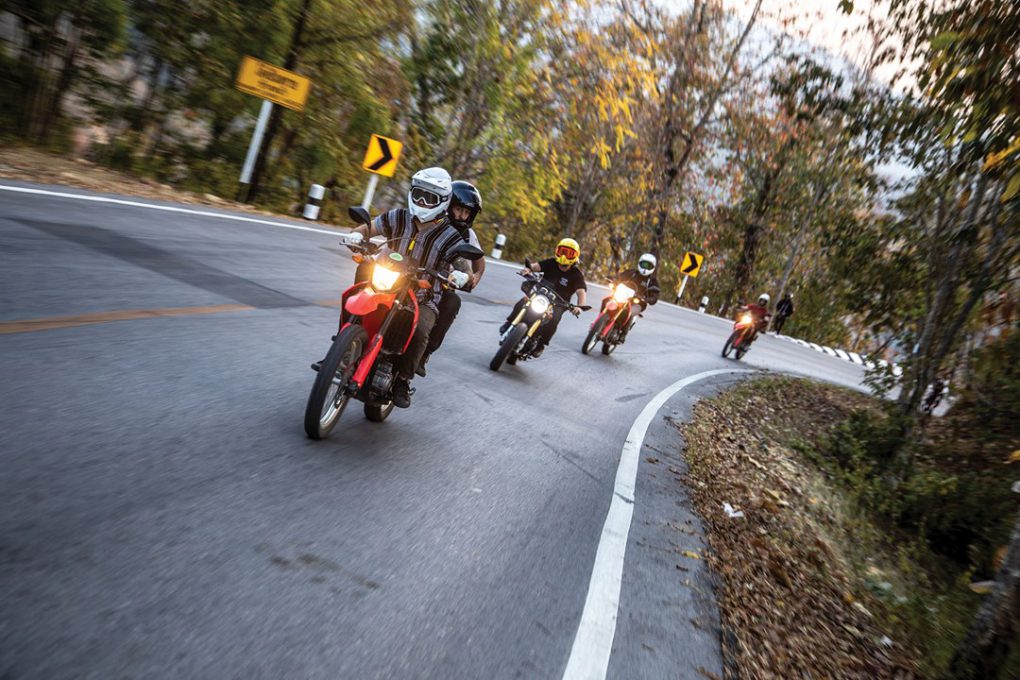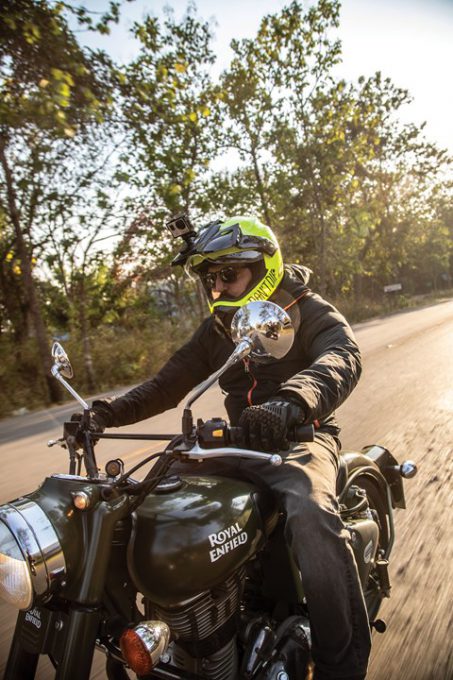 So, when an invite for an exclusive Moto Retreat in Thailand landed in my inbox from the crew at Go Fast Don't Die, I knew the week-long plan was going to be all about going crazy with motorcycles and motorcyclists from the Far West, particularly from Wyoming, USA, which is where the GFDD crew hails from. They make motorcycle lifestyle apparel that, instead of focusing on the dangers and perils of motorcycling, highlights the risk and rewards attached to it. Their message might seem outlandish at first, but once you get to spend time and ride with them, it is easy to see what they're on about. It's something each one of us feels every time we head out with our motorcycle, anywhere in the world.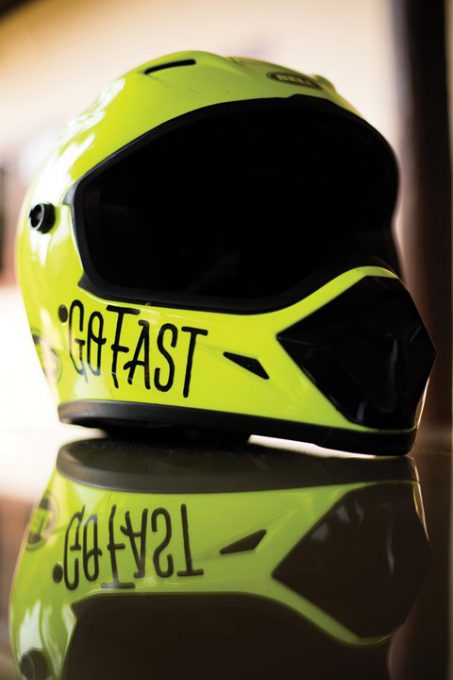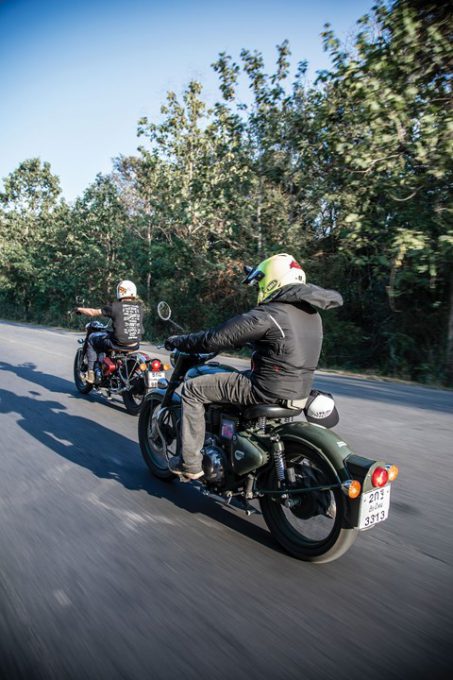 Similar to the spiritual yoga retreats that have been taking over the world, the Moto Retreat from Go Fast Don't Die is about looking at motorcycling in a deeper manner and connecting it to our everyday lives. How motorcycling as a lifestyle not only makes you more compassionate and empathetic towards others, but also how it reflects largely on life off the saddle for every individual, edging them to take well-calculated risks for the higher rewards that come thereafter.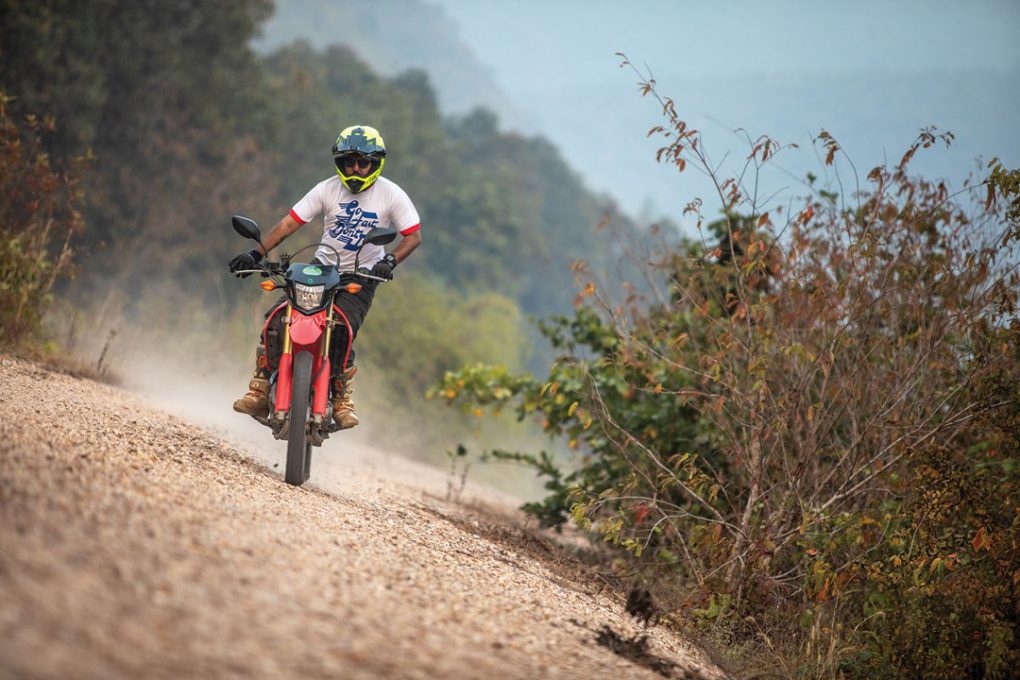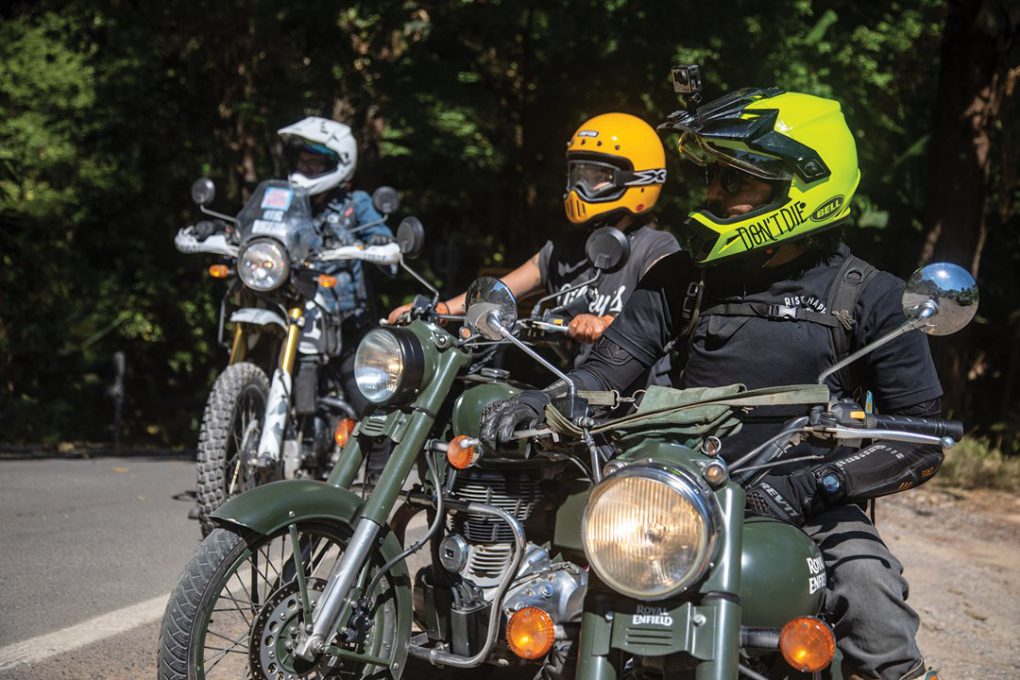 The first Moto Retreat was held in Bali, and this was the second outing for the crew. So there we were in the hilly landscape of Chiang Mai, North Thailand, far away from the touristy honeymooner and backpacker favourite beaches that Thailand is known for. The retreat plan was pretty straight and simple, unlike the winding roads leading to some spectacular locations around Chiang Mai. Breakfast was accompanied by warm and insightful discussions where every participant shared their life stories and spoke about how or why motorcycling became an integral part of their lives.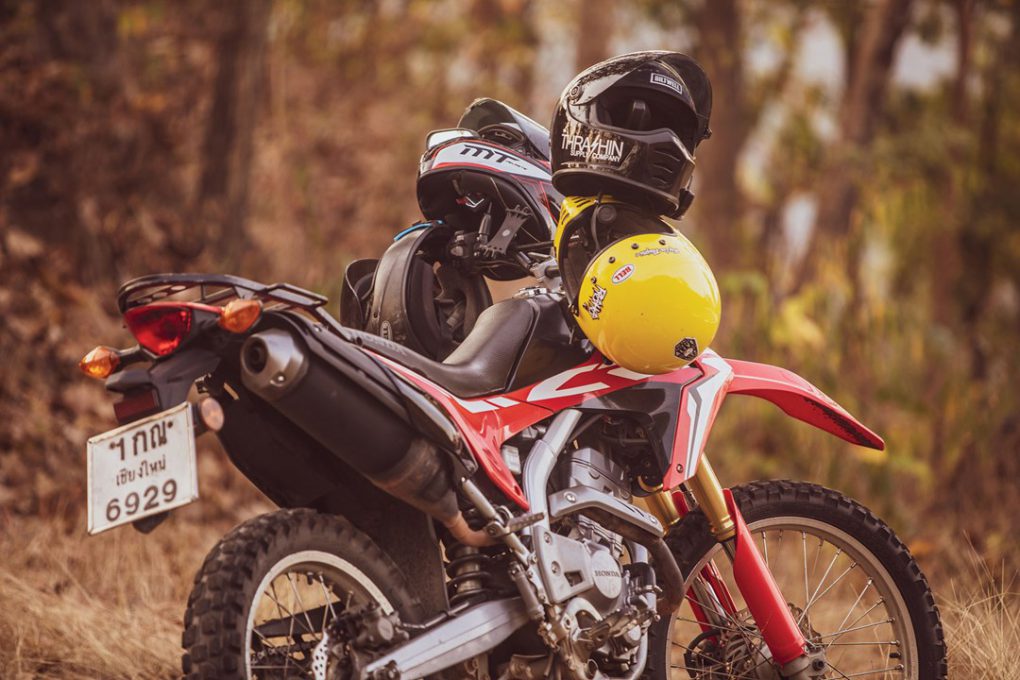 Following the morning group-thinking session, a quick brief about the day's plan was shared, after which we would hit the road for the day. Every day we had a new location to ride to, each of which involved riding through some incredible mountain roads, followed by sumptuous lunch and then returning to our quaint homestay in Chiang Mai. On the first day, we all went for a quick ride that helped break the ice and allowed everyone to gauge everyone's capabilities and skills on the motorcycle. When we had come to a conclusion about the ideal speeds we would maintain to keep the group close and safe, it was easier for everyone to find their comfort zone and ride within their limits.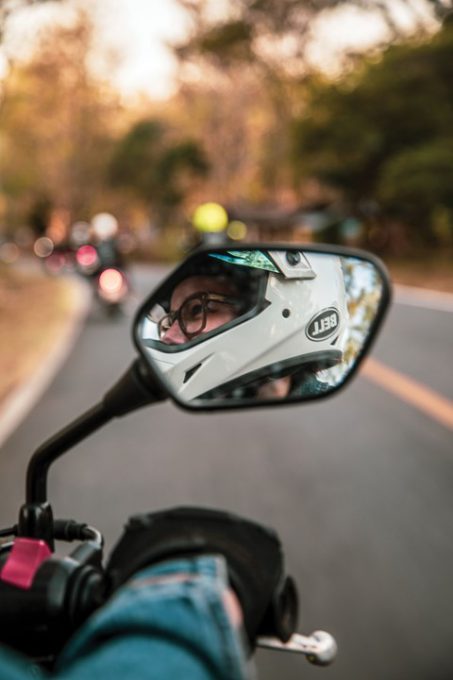 We had a plethora of motorcycles to choose from including Royal Enfield Classic 500s, Royal Enfield Himalayans (loaned to us by Royal Enfield Thailand), rented Honda CRF250Ls and Thailand-made machines from the local bike maker Stallions Motor. They make a variety of retro-modern small-capacity machines ranging between 150cc and 400cc, and we had a variety of café racers and scramblers from the range. So while the GFDD crew was used to the Hondas and Yamahas, this was the first time they were straddling Royal Enfields, and suffice it to say that some of the riders refused to let go of the keys to the Classic 500s and the Himalayans throughout the retreat.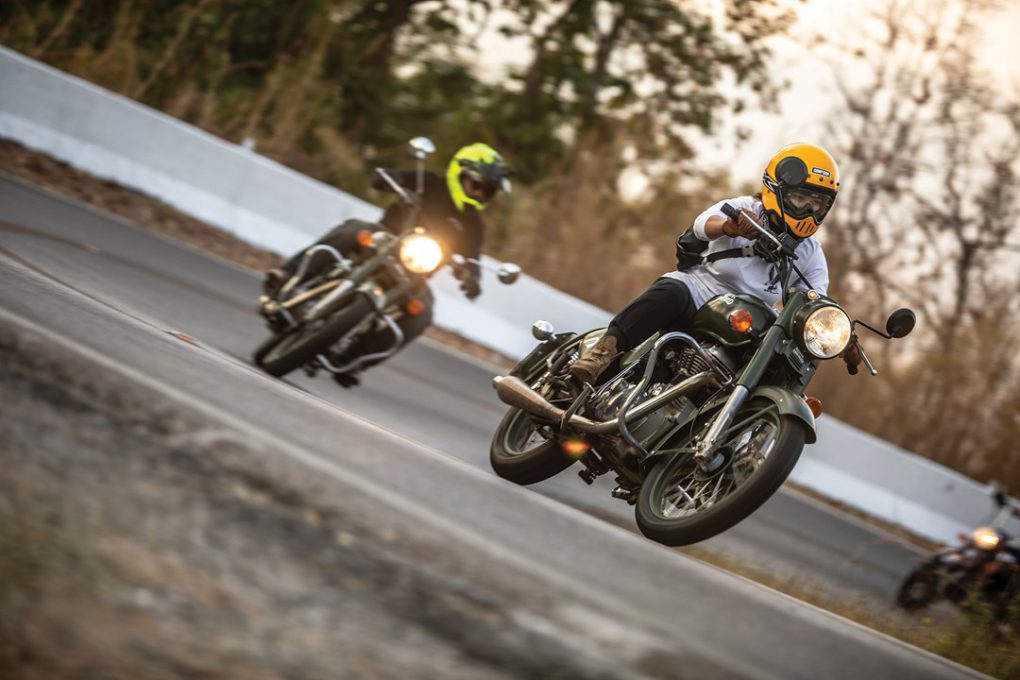 We rode to the famed Doi Suthep temple located outside of Chiang Mai and the road leading to the temple, though a bit crowded with traffic, was still quite a perfect Sunday riding road. There we also got to eat probably the best meal on the entire ride — Khow Suey. It is a noodle soup made of egg, noodles and chicken or vegetables, with coconut milk and garnished with a variety of spices. Not to start with the recipe of it, but it's a must-have dish for any traveller headed to North Thailand. On the following day, we visited a rescued-elephant sanctuary where we spent most of the day feeding those gentle giants and bathing them in the river. Very touristy, one might say, but when told about these beautiful creatures being rescued from the logging industry where they carried wooden logs twice their size, without proper care or food, it did feel good to have contributed to the cause.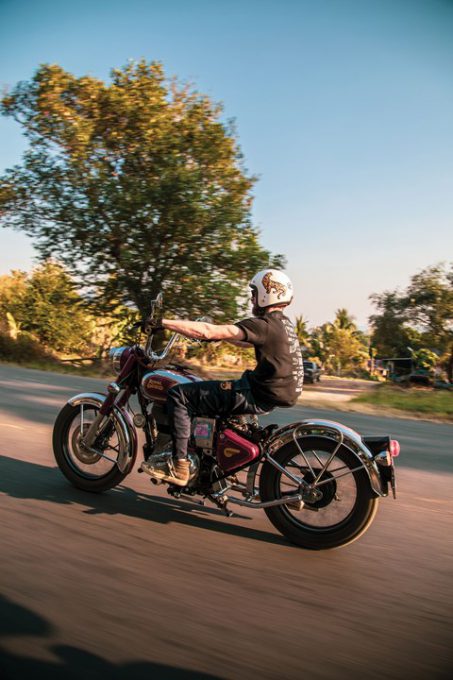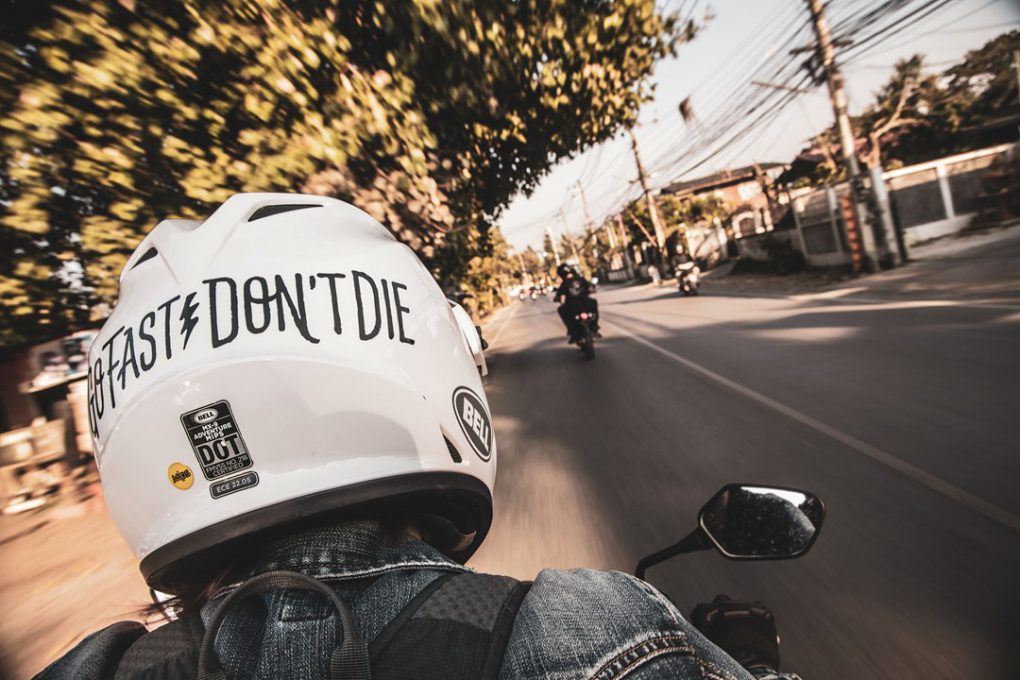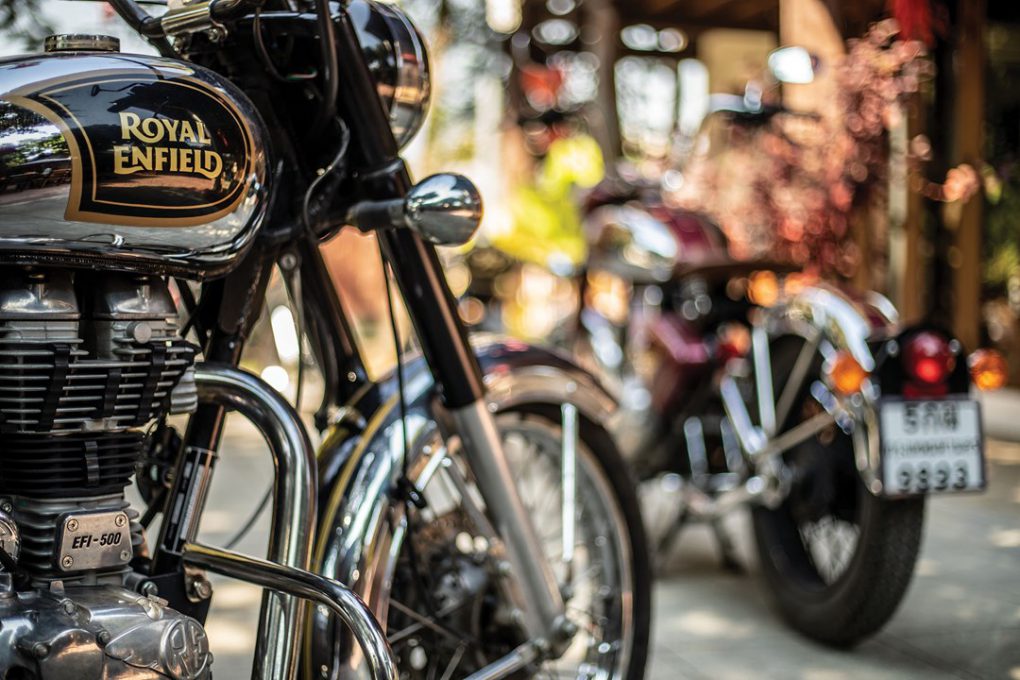 Next up was the biggest ride of the retreat — to Pai. A small town situated about 150 km up north of Chiang Mai and offering a day full of riding twisty mountain roads. Having ridden down this road a few years ago, I was certainly looking forward to doing it again. We started off earlier than the other days and made it to Pai for lunch. We took a quick detour for some fresh strawberries and coffee that Pai is famous for before starting back for Chiang Mai. Every day, we reached home by sunset well in time to finish an early dinner and then set out to experience the music-rich nightlife of Chiang Mai. All of us packed into big vans, we'd hit the party hub of Chiang Mai to let our hair down, complementing a day full of motorcycling and the rewards of making Old New Friends on motorcycles.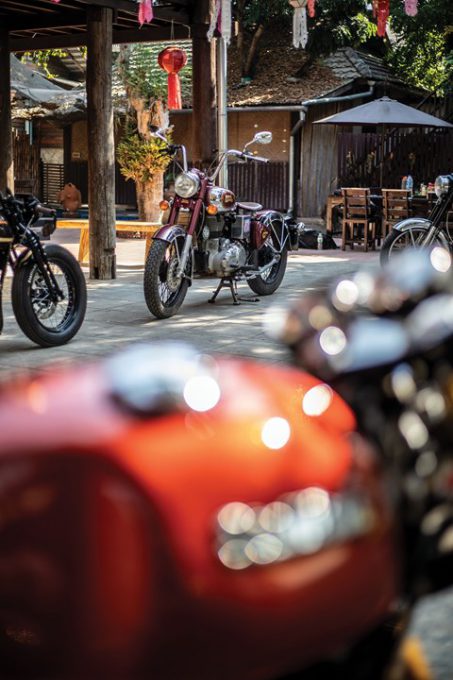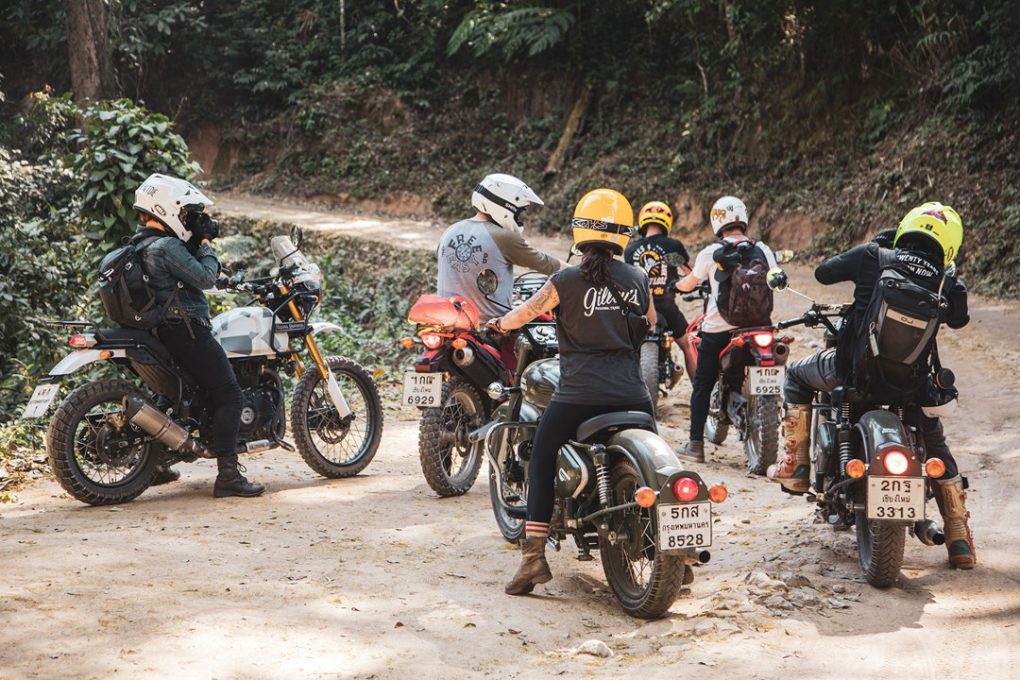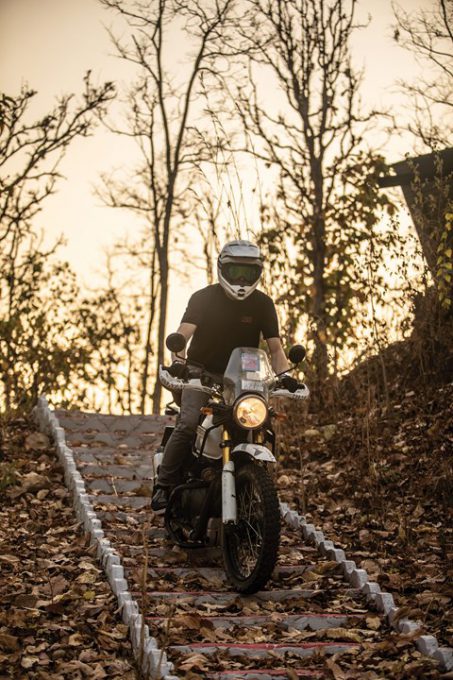 About Go Fast Don't Die, their message is just a more befitting and connected way of saying, 'Have a safe ride!' Have fun and take chances, and celebrate the rewards that follow rather than live a mundane life because someone else thinks it's too unsafe. It is unsafe for someone probably because they do not fully comprehend the risks involved and hence look at it from a highly uninformed viewpoint of an outsider. As a motorcycle rider, you are inside the arena playing the game rather than being a distant observer worrying about the perils. You are the protagonist of your own story, so make it a story that you can cherish. Whatever it is, make it count.