I learned how to ride on pretty basic bikes. A Yamaha FZ-16 and a Bajaj Pulsar 180, besides a host of scooters. I spent a lot of years having a blast on these, and then I rode my first properly fast bike — a KTM Duke 200. It blew me away, but looking back at it, I think I was merely fortunate I didn't have an accident. The jump from a mundane bike to a purpose built hooligan was huge, both in terms of experience and the skill required to handle it. And boy was it dangerous. I know, as a cousin who followed in my footsteps wasn't so fortunate, and his dad sold his bike after that crash. I bought it, obviously, but that's not the point. Another cousin of mine, Salek, recently got his license, and the question I keep asking myself is, what if there was a logical progression into our lust for performance motorcycles? In the absence of dedicated riding schools in most of the country, how do I not only prevent him from killing himself, but let him learn to enjoy what I enjoy so greatly? Turns out the universe was paying heed to my musings a lot more than I thought, and in the span of a couple of months, two motorcycles arrived as an answer- the Hero Xpulse 200 and the KTM RC 125. And oh, what glorious answers they are.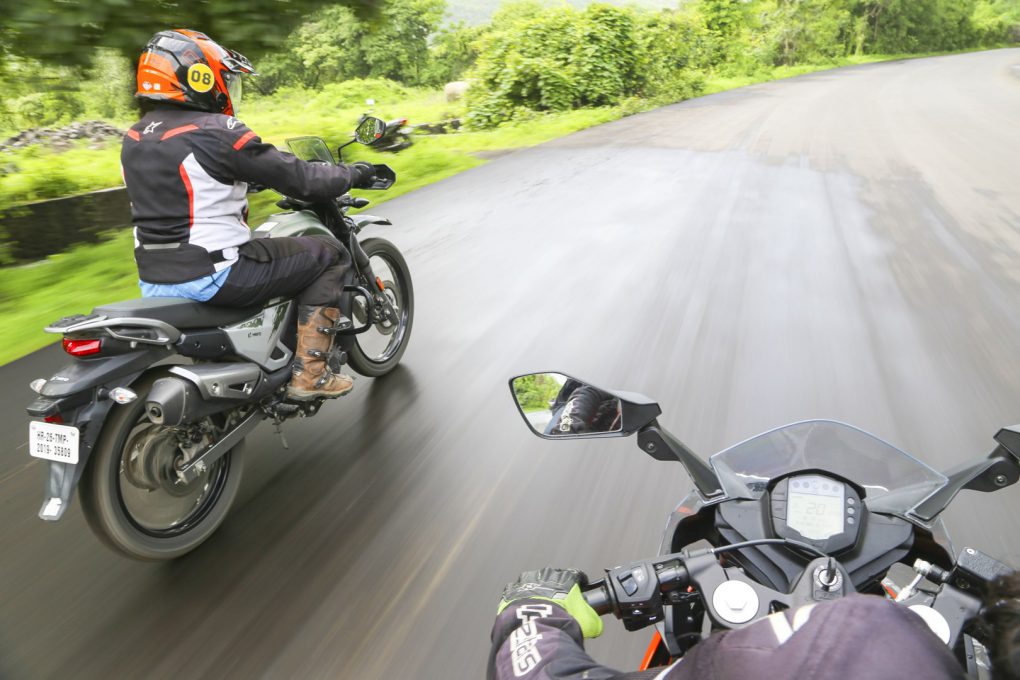 You have most certainly heard of these two by now. The Hero Xpulse is the long awaited successor to the Impulse and the KTM RC 125 is the smallest bike from the Austrian hooligan factory. What you also know about these is they have the same complaint- the lack of power, and that's where we must begin. Speed and acceleration are at the core of what makes the hair on the back of our neck stand. It is what makes performance motorcycles fun, but there is a drawback to it. The faster you go, the less your mind concentrates on everything else. Your vision narrows at higher speeds, and a sudden spurt of acceleration even at slow speeds takes mental capacity away from other tasks. This is not good for learning to ride- an inherently subconscious activity. And that is why I think both these 'slow' bikes are fantastic. The Hero Xpulse will make you work hard to get to speed, and then struggle at triple digit speeds. It is almost boring. The KTM on the other hand still revs to 10000 rpm, with all the associated aural drama, but a glance at the speedo reminds you that's all it is, drama. But how does that help, really? A TVS Radeon is even slower, and lacks a fifth gear entirely. Is a slower bike the perfect learner bike?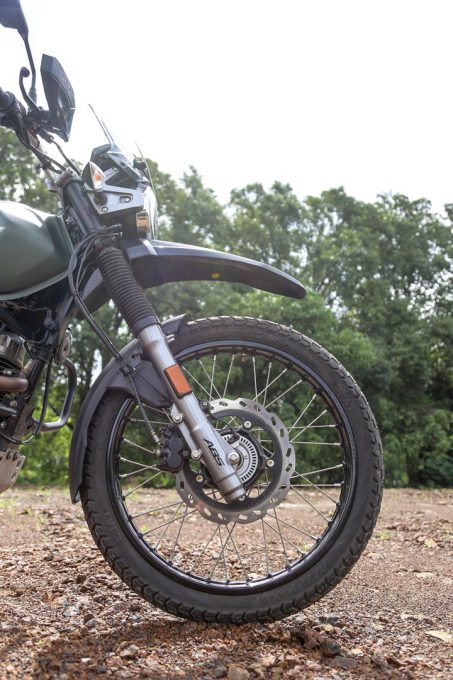 Of course not. What makes the two bikes you see here the perfect answer isn't the fact they are slow. It resides in them being slow, but having components that you only see in much faster bikes. It is this combination that makes them superb for their respective uses. Let's start with the XPulse, since this is our Slush Fest issue. It sports very comfortable riding dynamics and it feels very natural as soon as you get on. It has 220mm of ground clearance, so you will rarely scrape the bottom off-road. The 190 mm of travel on the front suspension and 170 mm on the rear, coupled with a soft damping ensure you can take it far enough away from tarmac. And the 21- inch front wheel is a blessing. Put all this together with a bike that is sturdy and low on power and you get the makings of the perfect bike to learn. Because it is forgiving of the throttle, it won't suddenly shoot ahead into a tree or rock because your hand slipped. And because it is low on power, it teaches you to be more aware about the lines you take off-road, as you can't always power your way out of it. You give more attention to smaller aspects like balance and clutch control- indispensable skills for adventure riding- which you wouldn't have on a bike that allows you to solve your problems with a twist of the throttle. It might seem like hard work, but at the end of the day it results in a much better rider. One that now possesses the skills needed to take on bigger bikes with finesse.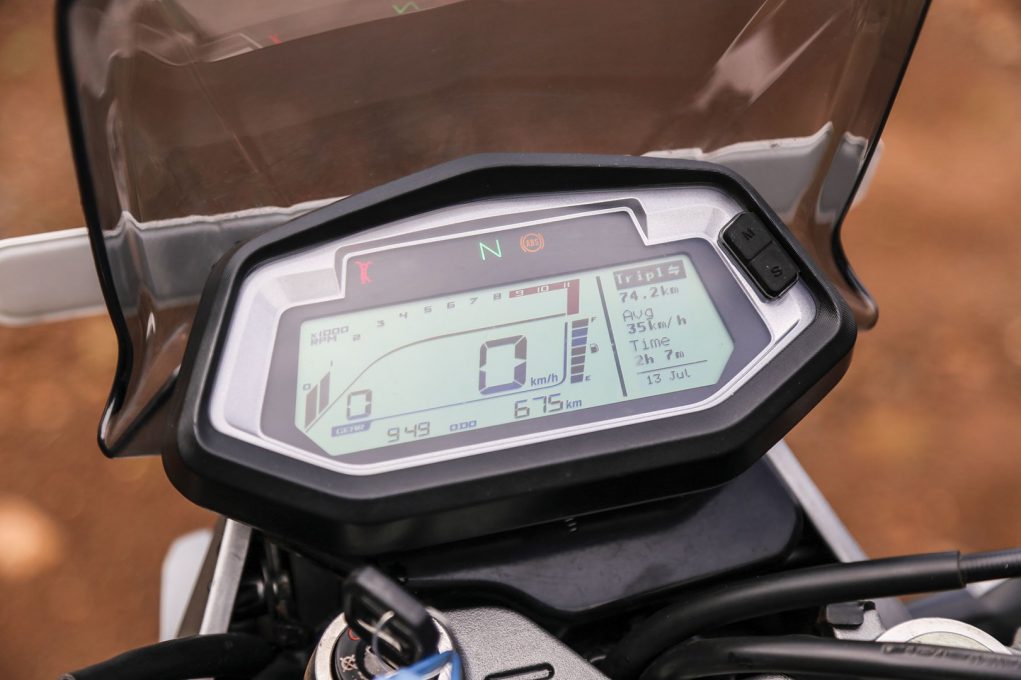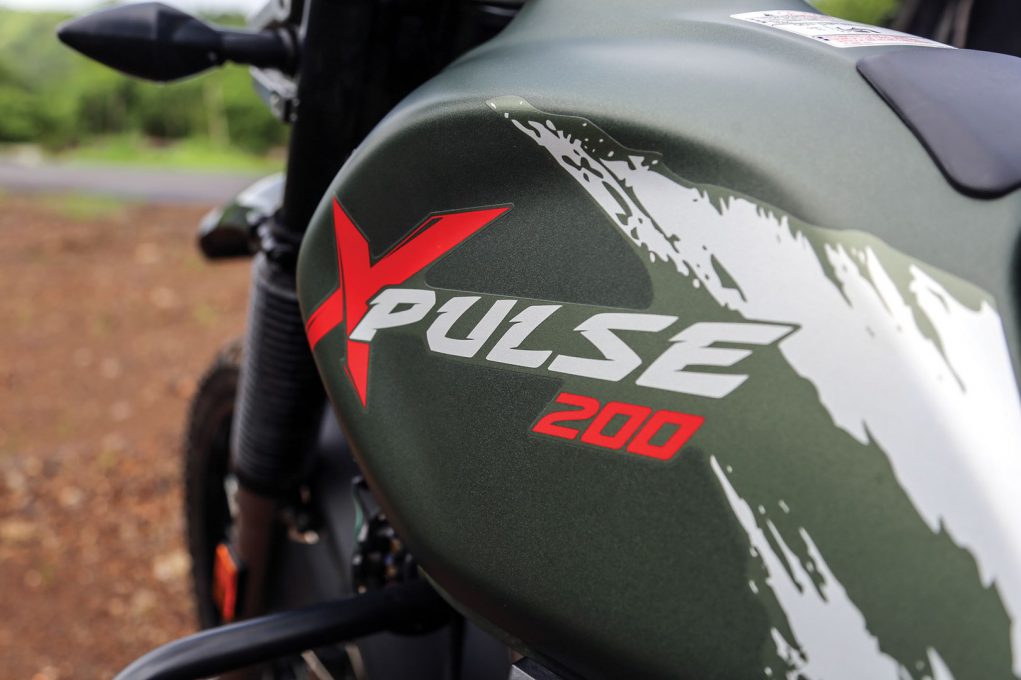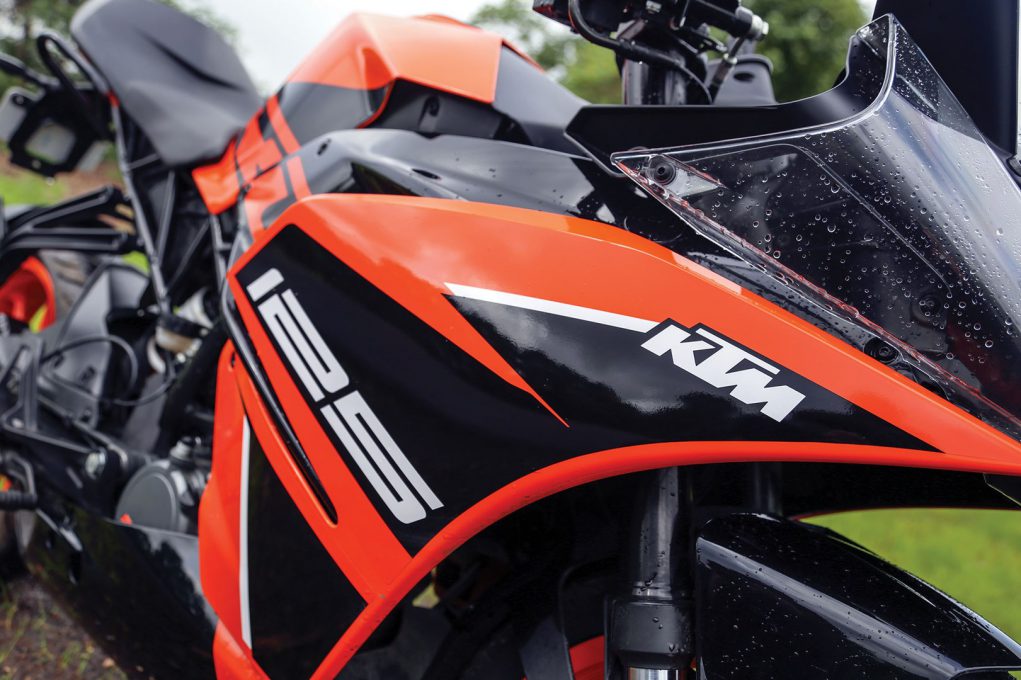 The KTM is a little harder to sell to the average rider. Unlike the Xpulse, speed is the defining trait of this category of motorcycles. And paying Rs 1.47 lakh (ex-showroom) for a bike that struggles past 80 kph sounds pure madness. You could get a Yamaha R15 v3.0 for that money, and that is definitely a faster bike. But the Yamaha doesn't have the USD forks that the RC 125 has. It doesn't have the beautifully balanced chassis, or the radial brake callipers or feel. And that makes a huge difference. It is a slow bike, but it handles like a dream. If you want to learn what it means to really feel a bike under you, ride a KTM RC 125. You will understand how suspension works, how brakes affect balance, and how to lean further into a corner. It allows you to experience the tyres under you, and how grip levels vary. It is, in essence, a sport bike slowed down so speed isn't distracting you from the finer aspects of riding. Aspects that you don't always notice, but factor in greatly toward making you a better, and safer rider. I've been riding for a while now, and after spending two days with the RC 125 I noticed all the things I was missing, and it has already made me make changes. Also, going fast on a slow bike takes a lot more work than going fast on a fast bike. You have to use the brakes as little as possible and try to carry more speed through corners. You need to avoid unsettling the bike as much as possible and you need to become a little braver.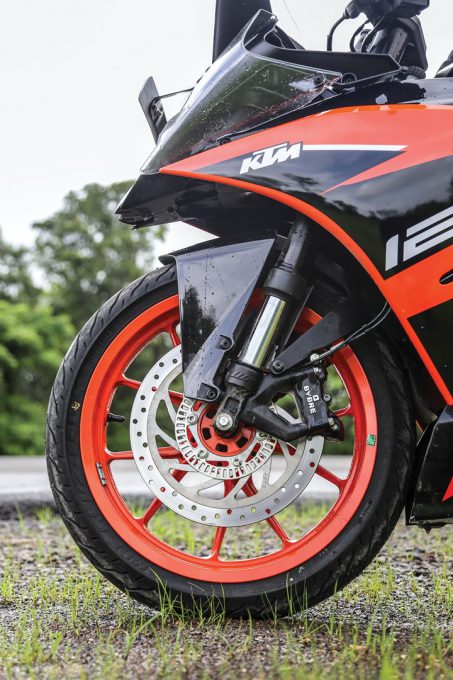 And all of this, riding the KTM or the Hero, happens at a speed that is relatively (I stress 'relatively') safer. Taking speed away leaves the mind free to focus on everything else, and I assure you there is a lot more to riding than opening the throttle. Top quality components ensure it feels like a true performance bike should, and as the world doesn't rush past, you notice more of how a bike behaves. It is important to evaluate these bikes with this mind set for them to really make sense. The KTM isn't expensive, because what you can learn from it is priceless. The Hero isn't underpowered, for it is preparing you for a ride sans broken bones. And when you finally take the skills you have learned and apply it to faster bikes, you will see how you aren't terrified of them anymore. How you feel more at home when earlier you prayed and hung on for dear life. Are you listening to me, Salek? I welcome you to the glorious, and addictive, world of performance bikes, but first get a bike that makes you a better rider. Here are two of them.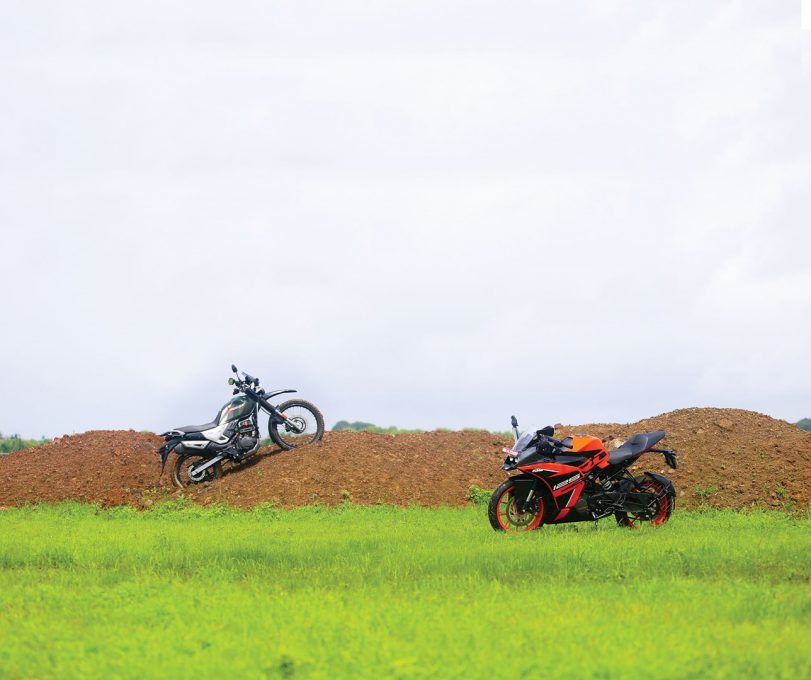 MOTODATA
Hero Xpulse 200
POWERTRAIN
Displacement: 199.6cc, single
Max power: 18.1 bhp@8,000 rpm
Max torque: 1.7 kgm@6,500 rpm
Transmission: 6-speed
CHASSIS
Type: Tube diamond, steel
SUSPENSION
(F/R): 37mm telescopic fork / Monoshock
BRAKES
(F/R): 276mm single-disc / 220mm single-disc
TYRES
(F/R): 90/90 R21 / 120/80 R18
DIMENSIONS
L/W/H (mm): 2223/850/1257
Wheelbase: 1412 mm
Ground clearance: 220 mm
Seat height: 823 mm
Kerb weight: 154 kg
Fuel capacity: 13 litres
PRICE: Rs 98,000 (ex-showroom)
MOTODATA
KTM RC 125 ABS
POWERTRAIN
Displacement: 124.7cc, single
Max power: 14.3 bhp@9,250 rpm
Max torque: 1.22 kgm@8,000 rpm
Transmission: 6-speed
CHASSIS
Type: Trellis Frame
SUSPENSION
(F/R): 43 mm USD fork / Monoshock
BRAKES
(F/R): 300mm single-disc / 230mm single-disc
TYRES
(F/R): 110/70 R17 / 150/60 R17
DIMENSIONS
L/W/H (mm): 1977/703/1098
Wheelbase: 1341 mm
Ground clearance: 157 mm
Seat height: 820 mm
Kerb weight: 160 kg
Fuel capacity: 9.5 litres
PRICE: Rs 1.47 lakh (ex-showroom)
[This story originally appeared in our September 2019 issue]