I still remember brimming with excitement when my parents announced the imminent arrival of a brand-new scooter. Although I was just six years old, the idea of a new vehicle coming home was enough to send me into a frenzy. Every day, I'd frantically enquire about its arrival and, more importantly, if I could ride it. The reply to this was always, 'Beta, you're just six. All in good time.' That cemented the TVS Scooty's appeal in my mind forever. I knew that when I turned 18 (or maybe 17), it would be the machine I'd learn to ride on.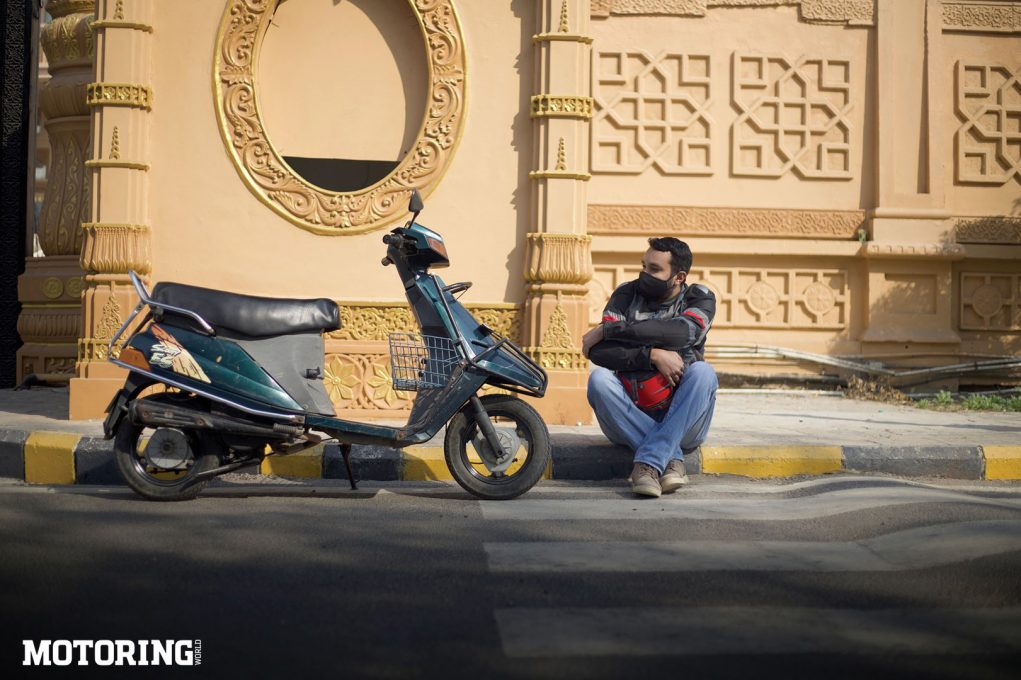 The Scooty arrived in June of 1998, the same year this magazine was formed. My mom was the most excited because she would be the one riding it around the streets of Chennai. At the time, my father was stationed in the city due to work, and so the Scooty's registration is from Tamil Nadu. It arrived in a dark green colour scheme, and those guardrails all around were optional extras.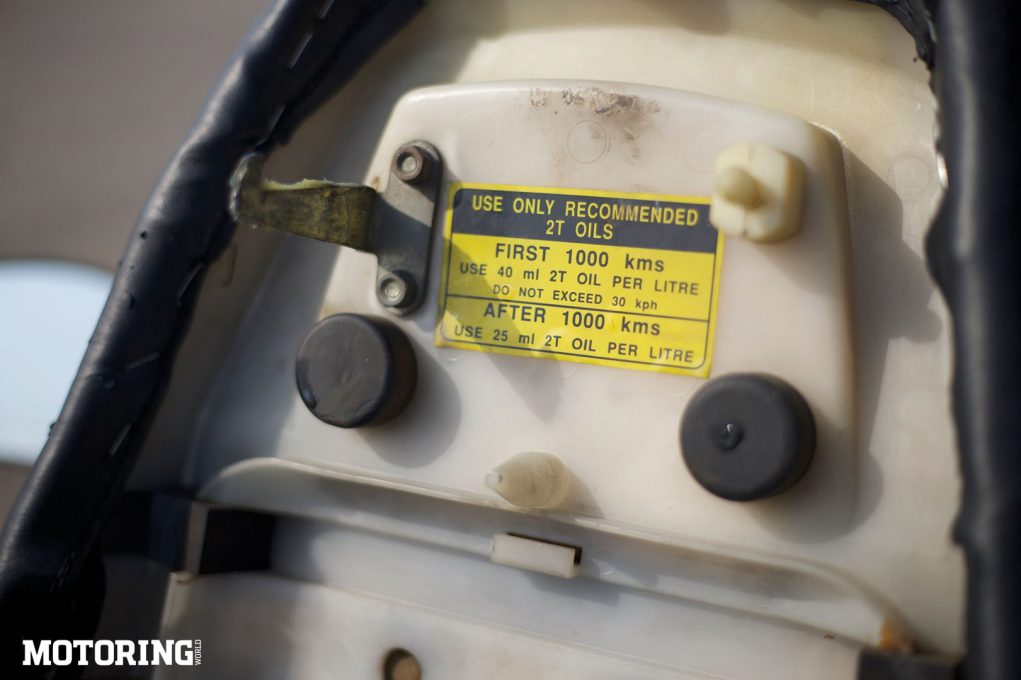 What I did not know at the time was just how popular the Scooty was. Its production began in 1996, and by the time we got ours, most small scooters were generically referred to as 'a Scooty'. This, of course, was before the days of the Honda Activa. None of this information mattered to me, though. All I remember from that time was sitting on the pillion seat, holding onto my mum for dear life as she got us to our badminton practice in time. There was no question about it — the Scooty was a sprightly little thing, and I couldn't wait to be old enough to ride it.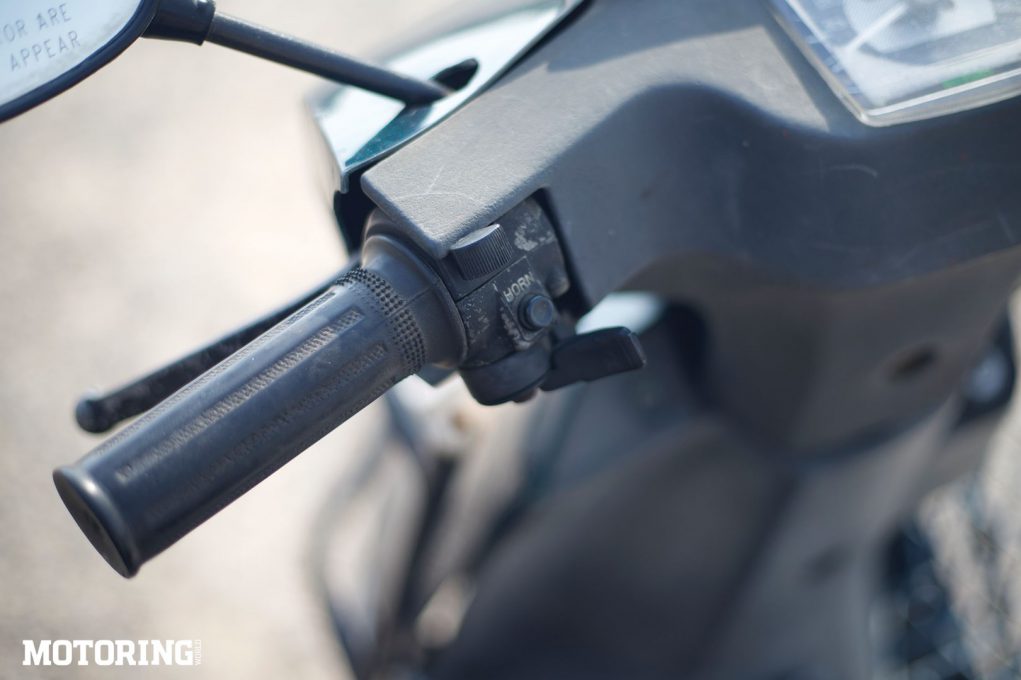 Before I could, though, it was my sister who would first have a go, and it became her mode of transport during her college days in Gandhinagar, Gujarat. Sadly, my sister didn't really have any great affection for the old girl, and there were many times when she left it on the streets of Gandhinagar, simply because it ran out of (2T-mixed) petrol. I vividly remember the time when we were visiting my sister and found the Scooty parked outside someone else's house, with plants growing out of it. As far as I was concerned, this was the last straw. I felt so sorry for our little scooter that I walked it to the petrol pump in the pouring rain to get it fixed enough to be sent back home to Gurugram. I was 17 years old and raring to have a go on it. Finally, it was finally my turn.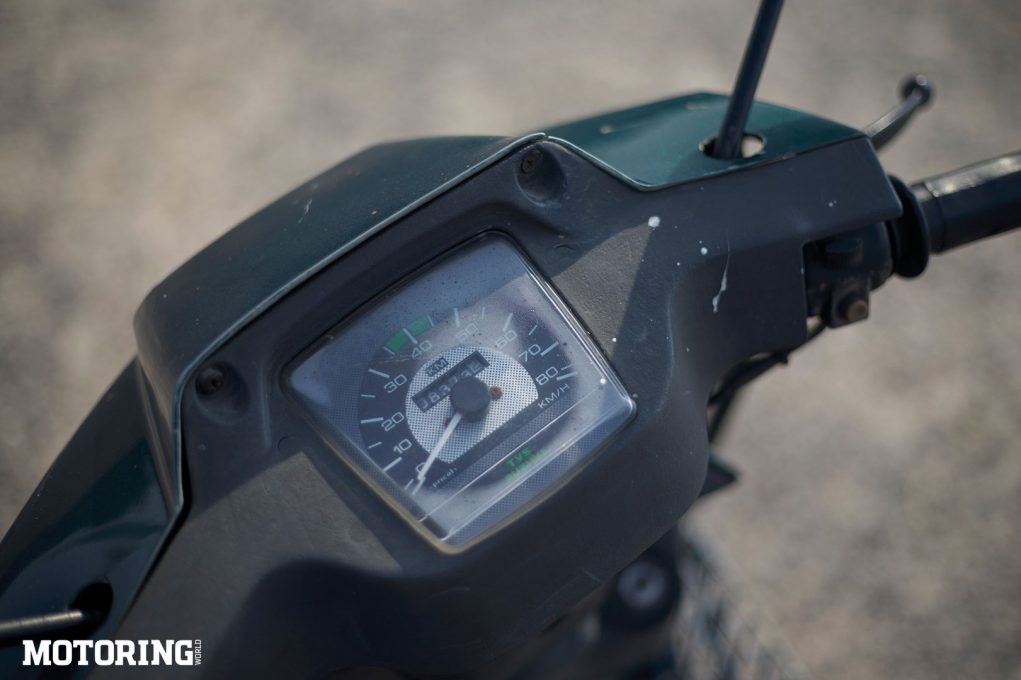 The Scooty's lightweight body and easy handling were the first things that struck me. The second was the acceleration from the 59.9cc air-cooled two-stroke engine which produced 3.5 bhp and 0.45 kgm. Not earth-shattering numbers, I agree, but did they need to be? As far as I was concerned, all that mattered was the fact that I had to simply hit the big yellow button on the right-hand side to get up and go. The starter motor sounds like a classroom bell gone horribly wrong, but who cares?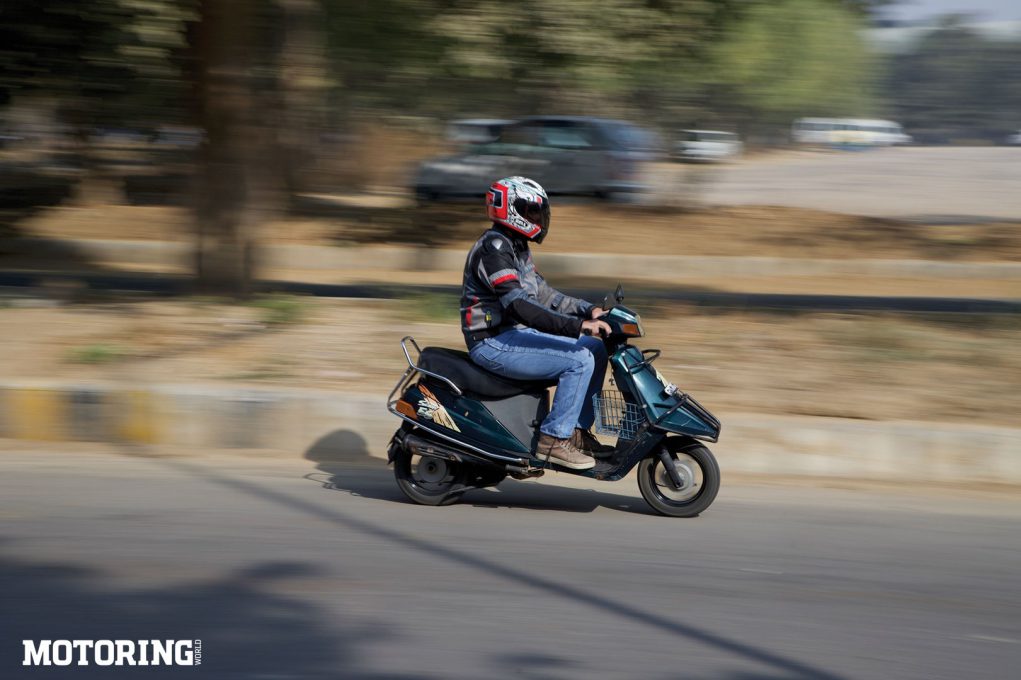 Even today, I get that same feeling I did 10 years ago — there's a spirit of adventure every time I climb aboard the Scooty. Granted that the adventure was only till the nearest park or the market, but at that age, it was an adventure nonetheless. Sure, the fuel tank is just 3.5 litres and two-stroke engines are now considered politically incorrect, but for us, this Scooty is more than just a vehicle. It's a look into our past, a simple two-wheeler from a simpler (and arguably happier) time. Everyone in my family — from my grandfather to me — has ridden it, and hopefully the chain will continue.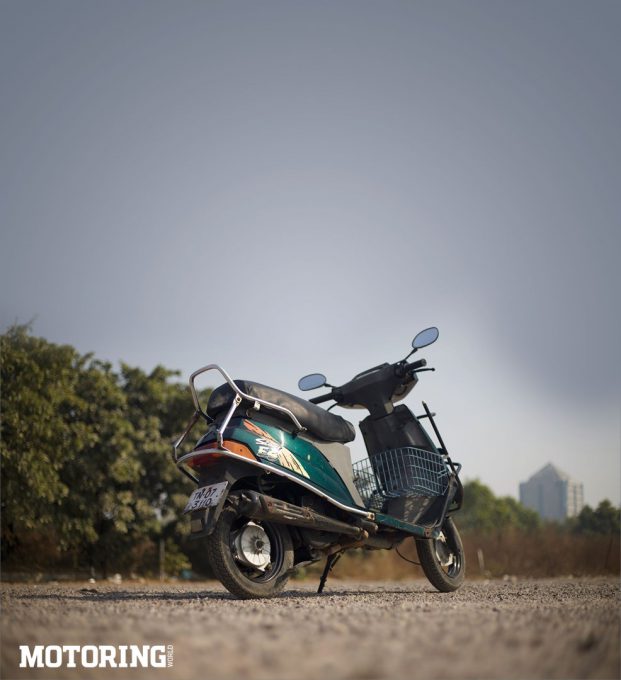 After doing up the engine completely, and with new rims and starter motor, our Scooty has gotten a new lease of life, but it's still far from complete. There's a lot to be done to make it like new again, and I, for one, couldn't be more excited. In that regard, it's like falling in love with your high-school sweetheart all over again. Imagine that puppy love from all those years ago turning into a loving relationship. Quite the dream, isn't it? Thankfully, for all of us at the Jakhar household, it's a reality.
PHOTOS Jassi Singh