As one grows old, one realises history's habit of repeating itself isn't always bad. It wasn't too long ago that I was saying goodbye to the Brezza as my long-term car and here I am doing the same once again. I've spent over three months with the Brezza and I am kind of sad to see it go.
With the world around me in Delhi-NCR almost forgetting about the pandemic, I did end up driving the Brezza in January the most. The Brezza has been quite a well-mannered companion — decent to drive, comfortable and come with an extremely silent cabin. The Brezza was equipped with features that are necessary and had enough grunt in the mid-range for those rare stretches with no speed cameras. Yes, the Delhi-NCR has taken an abnormal liking to speed cameras and most roads have a speed limit of 50 kph. I have three speeding fines, in one evening, as proof of how much fun the Brezza can be or how badly the speed limits need a revision.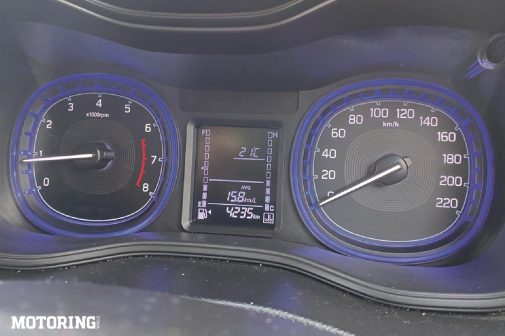 There are some quirks still with the Brezza, which are not deal breakers but little niggles, if I can call them that. The USB port is in one black hole and the cable disconnects with the slightest tension, you need to unlock the doors even after you have parked and switched the engine off, the side-view mirrors don't open until you start the car and the music system could be better. Like I said, not deal breakers.
With the B-SUV segment catching every mass manufacturer's fancy, the Brezza has far more competition today. With the mild facelifts and a new engine, I think the Brezza is holding its own well. For the price, the peace of mind that comes with a Maruti and the features it currently offers, I feel it could manage maybe a year more without a significant model change. Maybe 2022 will bring us a new Brezza and very soon history could be repeating itself, when I welcome the all-new Brezza as a long-term car, again.
Logging IT Out
Maruti Suzuki Brezza ZXI Plus

Lightens you by:

Rs 11.16 lakh (on-road, Delhi)

Drinking habits:

15.8 kpl

@MSArenaOfficial #MotoringVitaraBrezza