It is with some sadness that the time has come to say goodbye to the Maruti Suzuki Vitara Brezza, but there's hope, as this is the new Maruti Suzuki Brezza. There's quite a lot that has changed for Maruti Suzuki's compact SUV — from the engine and gearbox, to the design, features, and price points — but the stiff (and secure) Suzuki Global C chassis remains. On paper, the 2022 Brezza looks like another topper on the sales charts, despite this top-spec version costing Rs 2.5 lakh more than its predecessor, but what I'm trying to determine is if it has the same sort of class-redefining status that made the original Vitara Brezza a sales sensation.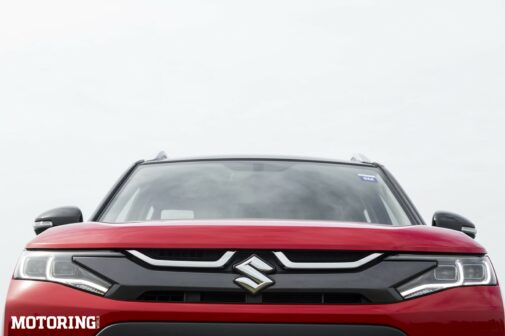 What most people liked about the older compact SUV was its boxy and rugged design. Maruti Suzuki has chosen to go with a more contemporary and rounded look for the new Brezza, which can be a little hit and miss. The rear, with its new curvy tailgate and new wraparound LED tail lights, does look attractive, and quite butch, too, thanks to the silver and black finish on the rear bumper. From the sides, there's enough of its predecessor's silhouette to retain that boxy appeal, and the new 16-inch dual-tone alloys help add a dose of sportiness to that appeal.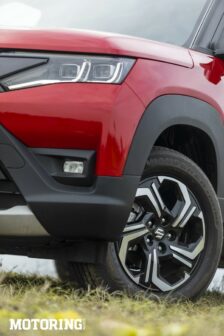 However, the front-end can be polarising, and the extra plastic cladding, which nearly rises to the beltline, makes those stylish 16-inch wheels look small. Another aesthetic, and mechanical, choice that is consistent with Maruti (and that I'm not a fan of) are the relatively thin 215/60 R16 tyres, which make the Brezza seem under-tyred. While the headlights and long bonnet will be liked by most, the large plastic grille may be off-putting, and overall, the Brezza's front and rear don't seem to match — there's an incongruity there that I just can't put my finger on.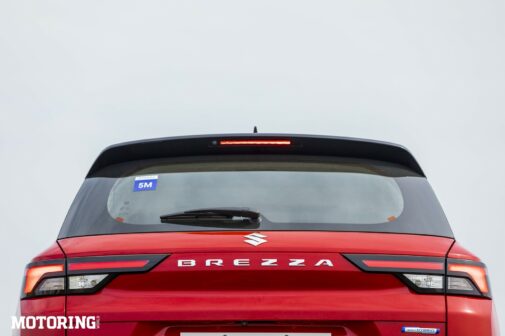 Step into the Brezza, and you're greeted by an expanse of good quality plastic, in shades of brown, silver, and grey. The doors get a fabric lining in brown, which looks nice and adds some premiumness to the cabin, though the grey and brown fabric seats — despite being quite comfy and well-bolstered — may not excite most people. As before, space isn't a constraint in Maruti's compact SUV, and four will fit rather comfortably inside. The feeling of roominess is enhanced by a first for Maruti in India — an electric sunroof.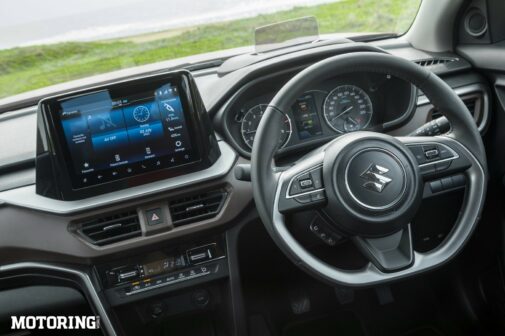 In fact, even considering the features game has taken quite a leap forward in the segment, the Brezza is now very well equipped. Besides all 11 variants getting the Electronic Stability Program (ESP) as standard, the top-spec Zxi+ variant also gets six airbags in total. Other high-end equipment seen on the Brezza includes a functional and adjustable heads-up display (also a first in segment feature), a slick 9.0-inch touchscreen infotainment system, a more than decent six-speaker ARKAMYS music system, a very usable 360-degree camera, an efficient wireless charger, and ambient lighting.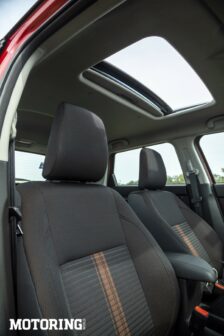 As before, the new Brezza is available with a single petrol engine that gets manual and automatic options. However, under the bonnet is a new K15C DualJet petrol engine, which replaces the older 1462cc K15B petrol unit. Power and torque figures are marginally down, though it's not something that can be felt while driving, despite the 30-40 kg increase in weight over the outgoing model. What can be noticed is that, barring a throaty shriek between 5000-6000 rpm, this is an engine that doesn't deliver anything approaching enthusiasm, which is unlike its predecessor. It likes to be driven in a sedate manner, and will be effortlessly easy to drive, and extremely efficient.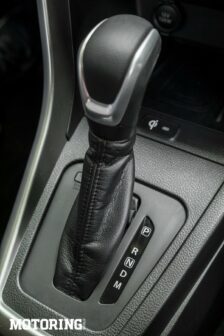 The new 6-speed automatic gearbox covers the paucity of torque at the bottom-end quite well, but this, again, is better driven with a light right foot. The unit upshifts smoothly enough, though downshifts will take a noticeable moment, even when using the nicely-placed paddle shifters. Energetic is something that the Brezza aspires to, though most buyers will have absolutely no complaints as it'll potter around the city with ease, and do a decent job on the highway, too. It should be mentioned that the 5-speed manual felt slightly notchy to begin with, and then smoothed out later. In addition, you can keep the Brezza in third gear and pull cleanly from speeds above 10 kph, which makes this compact SUV supremely convenient in urban environs.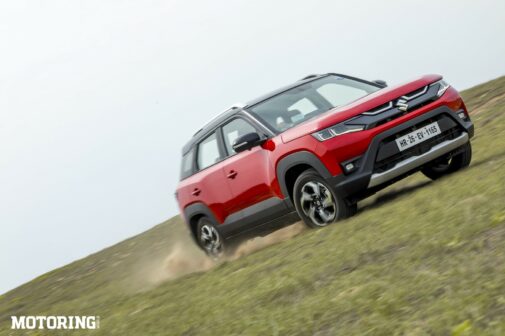 Ride quality is also quite good. All but the sharpest ruts won't be felt by passengers, and high-speed stability is also above par. This also means that corner-carving isn't the Brezza's forte. The numb steering and softly sprung suspension won't encourage you to push hard, but then this isn't a car that's meant to thrill. It's meant to take the game forward for Maruti Suzuki, and maintain its spot as one of the highest-selling SUVs in India. In those terms, the 2022 Brezza definitely delivers on its promise.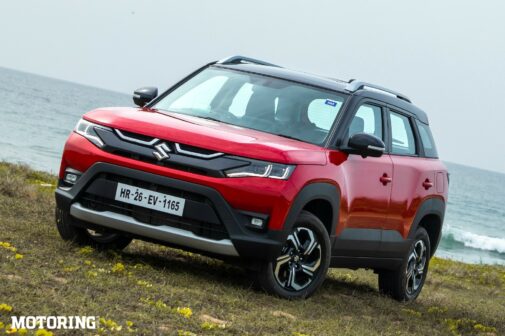 Most will have no issues parting with the Rs 13.96 lakh, ex-showroom, Delhi, price tag the Brezza Zxi+ Dual Tone carries, and that's a testament to how good this car is. For those who will be disappointed by the Brezza's performance, keep in mind that you are not the target audience. The new Brezza is for those who want a contemporary, feature-rich, frugal, and fuss-free SUV, and boy does it tick those boxes.
AUTODATA
Maruti Suzuki Brezza Zxi+ Dual Tone
POWERTRAIN
Displacement:
Max Power:
Max Torque:
Transmission:
1462cc, I4, petrol
102 bhp@6000 rpm
13.95 kgm@4400 rpm
5MT/6AT
DIMENSIONS
L/W/H (mm):
Wheelbase:
Ground Clearance:
Kerb Weight:
Fuel Capacity:
3995/1790/1685
2500 mm
NA
1190 kg (AT)
48 litres
PRICE
Rs 12.46-13.96 lakh, ex-showroom, Delhi