I'm simply going to cut right to it — the RC F's most endearing trait, no matter which way you look at it, is that stupendous NA V8 powering it. At one point, before I'd driven it, of course, I was thinking about how I'd go on to write this piece about a fairly rare Lexus here in India, and the moment I saw it in the flesh, I knew I had to put in a sizeable amount of words about the way this thing looks.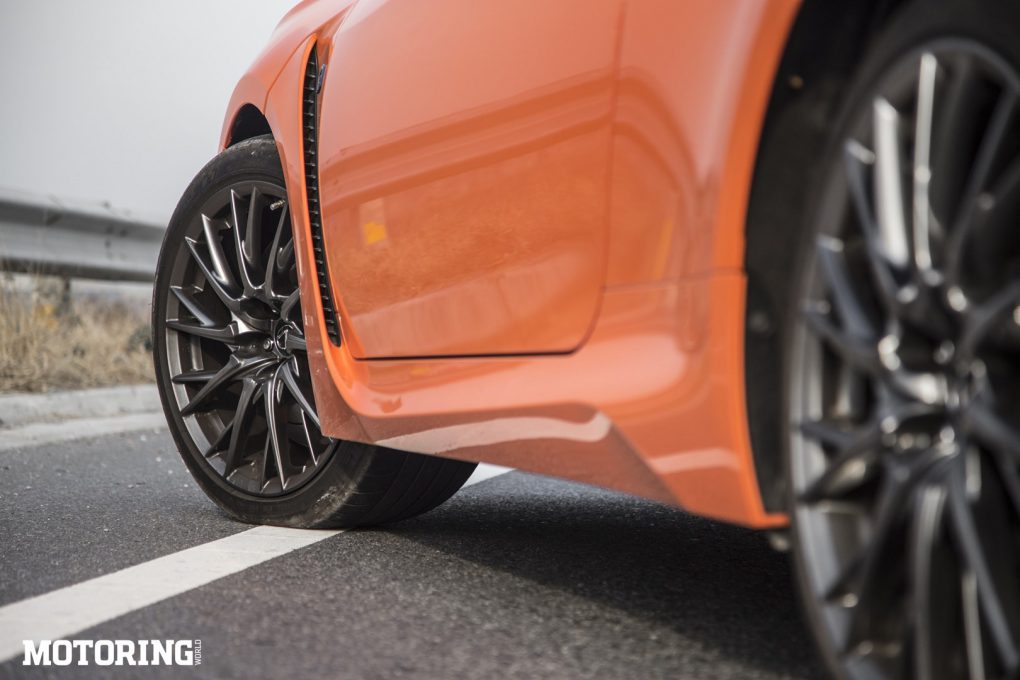 And there's absolutely no denying that it's pretty unique-looking, is there? There isn't. I mean, sure, if you've been keeping up with Lexus launches in India, you'd see that there are derivatives of the rest of the lineup littered along the car. The sharp lines, the oddball headlamps, the way the rear looks minuscule and muscular at the same time… it's all very Lexus. But to an innocent bystander whose only exposure to anything exotic on wheels is a bright red Ferrari belonging to the Indian elite, the Lexus confuses as much as it intrigues, and I mean this in the best possible sense. There's no mucking about. It looks very good, especially with that blacked-out bonnet and bright orange; it's fun to see people's reactions to the RC F range from dismissal to curiosity to intrigue and finally awe.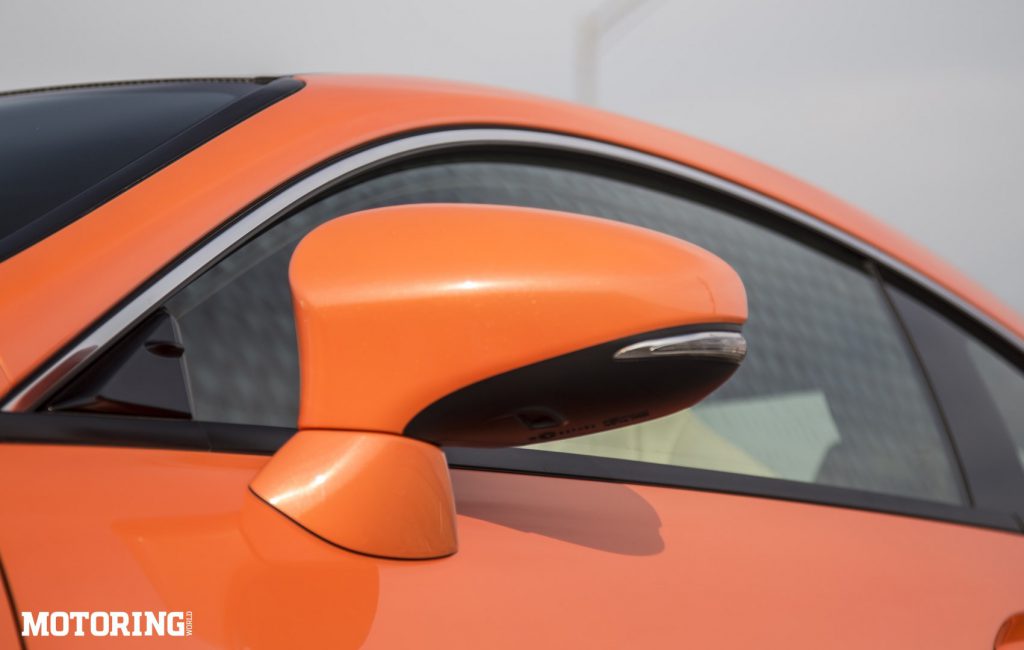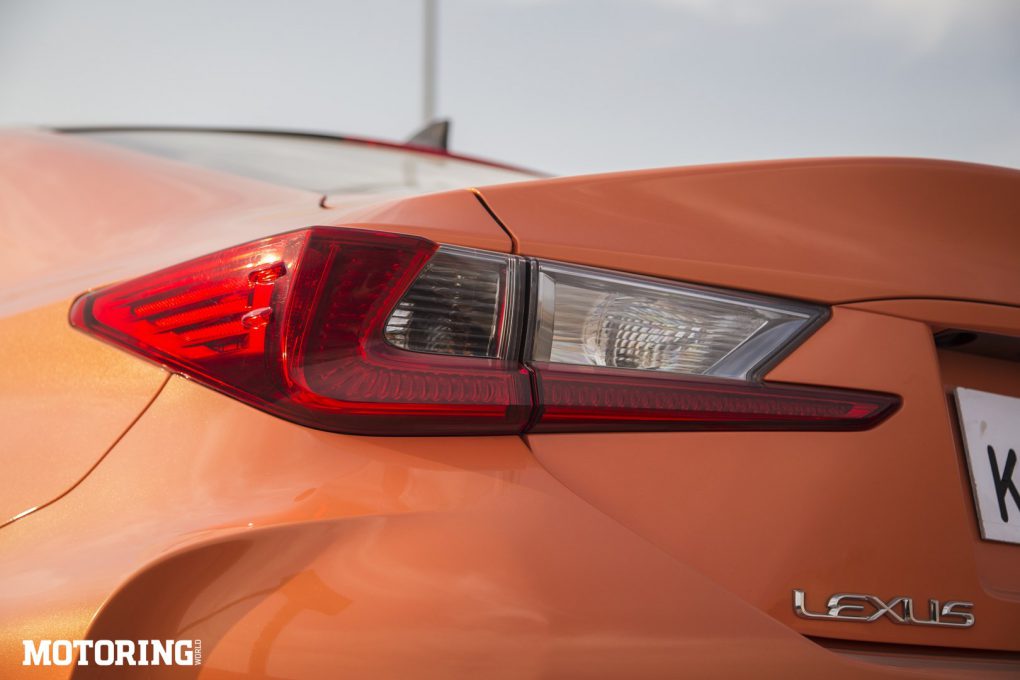 It's more of the same inside. It's all very Lexus. Nothing to proclaim that you're sitting in something that will set you back upwards of Rs 2 crore, that's for certain. For someone whose never been in one before, it's quite nice to look at. Unfortunately, the downside of the job I'm in makes me no stranger to well-made interiors, and seeing how I'd just gotten done driving the new CLS, this was, admittedly, a slight let down. You can tell that it's an ageing interior, something that will get tiring to look at in a few months' time, but then, like I said in the beginning of this piece, none of that matters. The pull (literally and figuratively) of a naturally aspirated V8 is something everyone, and I do mean everyone, should experience at least once in their lifetime. This particular engine doesn't scream out figures that are grotesque, but they're plenty impressive nonetheless. There's 461 bhp and 53.7 kgm, and that in a two-door coupe is pretty good. Of course, the question of weight is an important one, especially since we're talking about an M4 competitor, and here, the RC F doesn't fare too well. As the specs show, a 1795 kg kerb weight is hardly anything to write home about, and it does translate on the move.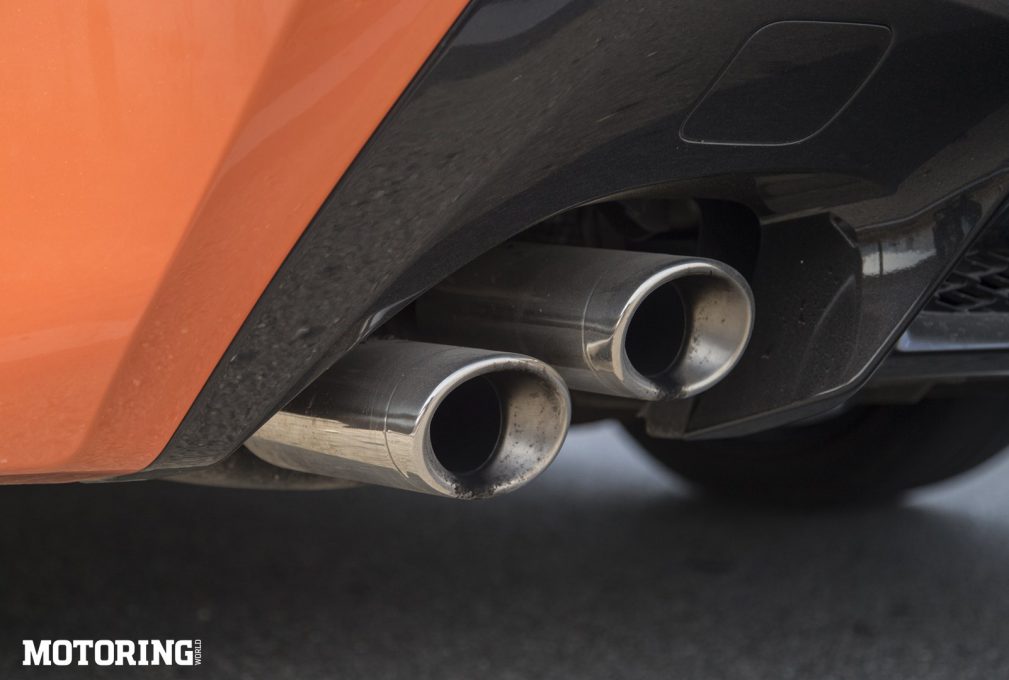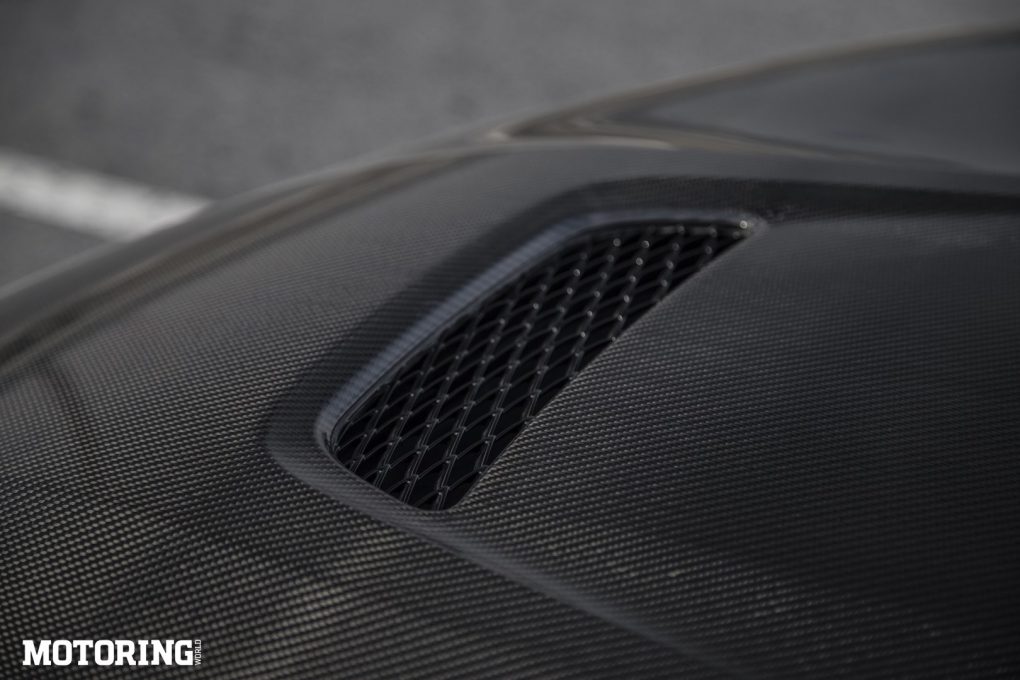 The RC F is a lot of fun on the move, no doubt about that, but it's just not overly friendly is how I'd put it. If you stab your right foot down, the RC F gains momentum seriously fast. You'll be clocking 160+ kph fairly quickly, and it's all fun and games up until you notice a bend or a roundabout. It's not that everything goes down the can, it's just that it's a tremendous amount of work to keep the RC F in check. The steering has enough weight at that speed, but you're left feeling a bit lost when it comes to feedback. It feels like it's just along for the ride and that there's nothing really connecting your hands to the road under you. I'd like to reiterate that it feels far from being out of control, but you do dearly wish the rest of the components could keep up with that gem of an engine.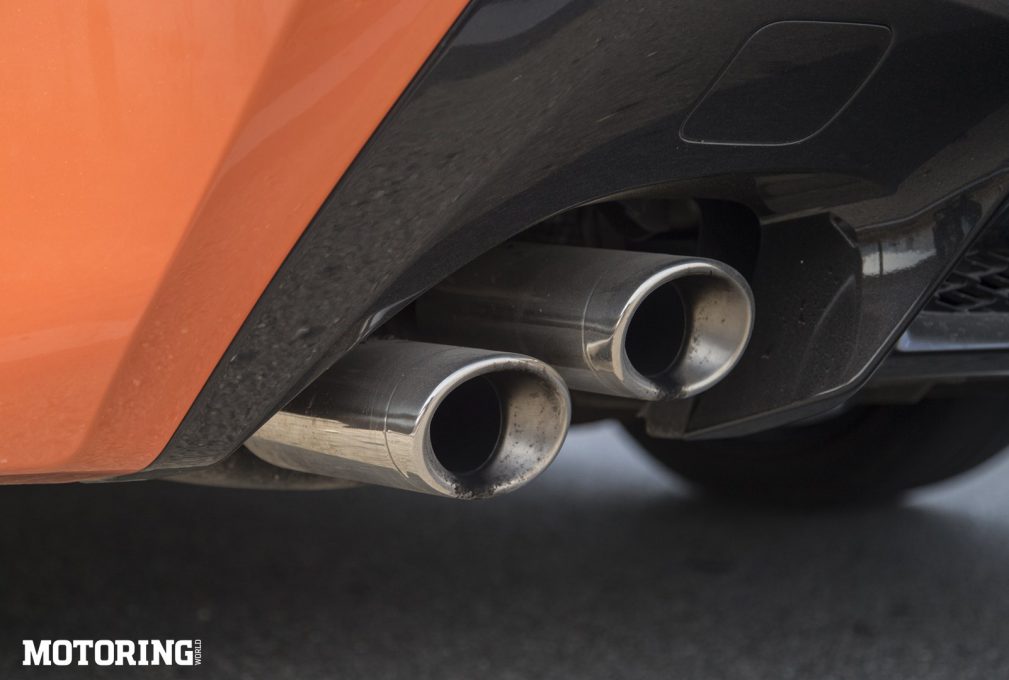 It is a gem, really. The torque curve is flat so it just pulls linearly and cleanly no matter what gear you're in or what speed you're doing. And the best part of it all is that right up until about 3500 revs, it's a nice, bassy thrum that accompanies your right foot movements, but the moment you cross a certain point, something changes rather spectacularly in the rev note. Suddenly, and rather abruptly, gone is the bassy thrum. It's almost as if the RC F's internals are shook awake, and in a split second a throaty shout follows you wherever you go. I love this. I'll admit that the first time this happened, and this was when we chanced upon an open road that went on for kilometres, I thought I broke the RC F, somehow. I immediately lifted off, coasted to a halt, and gave the RC F a little breather. A short while later, I gave it another go, but this time I decided to plow on regardless. And thus, a bond was formed. I'll forever remember the RC F for the way it wakes up in this peculiar manner, and I'll forever love it for just that reason. Banging against the redline in each gear will be one of your favourite things to do in an RC F, I guarantee you that, and it just gets louder with each passing digit on the rev counter. What a beautiful machine.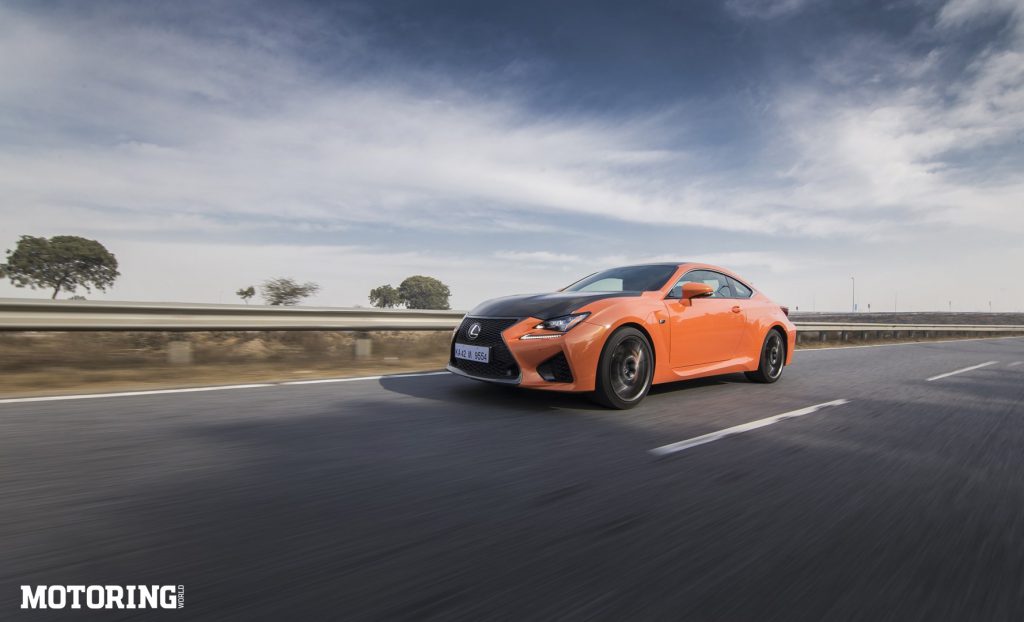 It almost felt crude to focus on anything else after that, but in the interest of not making this piece only about the RC F's gorgeous V8, I'll soldier on. Let's see. Ah, yes, the gearbox. It's an 8-speed unit that's not particularly fast or engaging in any way, but it does the job. If what you're looking for is a unit that can handle shifts quick enough to outrun most other cars on the road in a lights-to-lights impromptu drag race kind of situation, I'd advise looking away. At one point, I questioned whether there was a CVT doing the job underneath, but you get the point. As for the rest of the car, well, the rear seats are usable, only if you need to pack away a dog for a short trip. You'd be better off not sticking any humans in there for prolonged periods.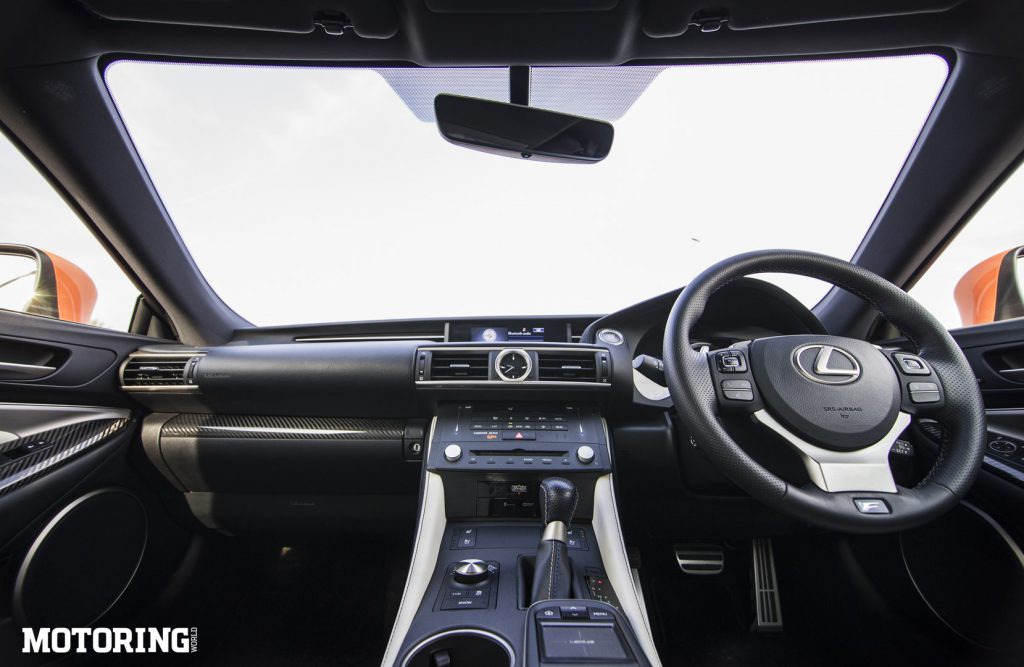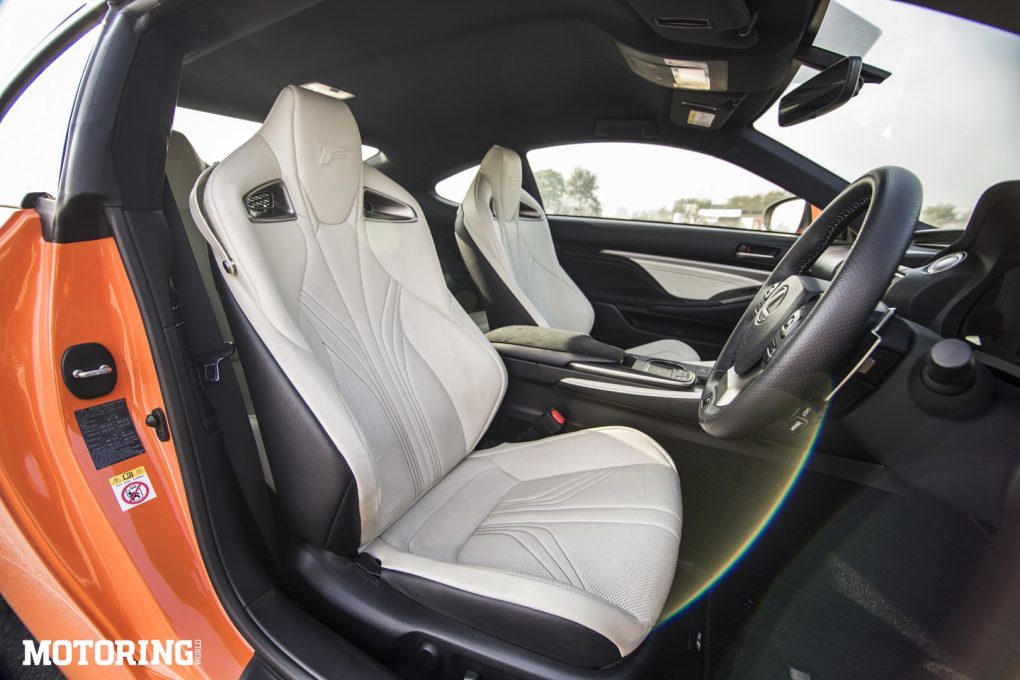 As for the way it rides, well, the staggered tyre setup (255s for the fronts and 275s for the rear) work well in terms of grip, but big bumps will catch it out. Although I must add at this point that nowhere did I have to crab-walk it across a speed bump, and that's pretty impressive since I did go over some pretty rough roads.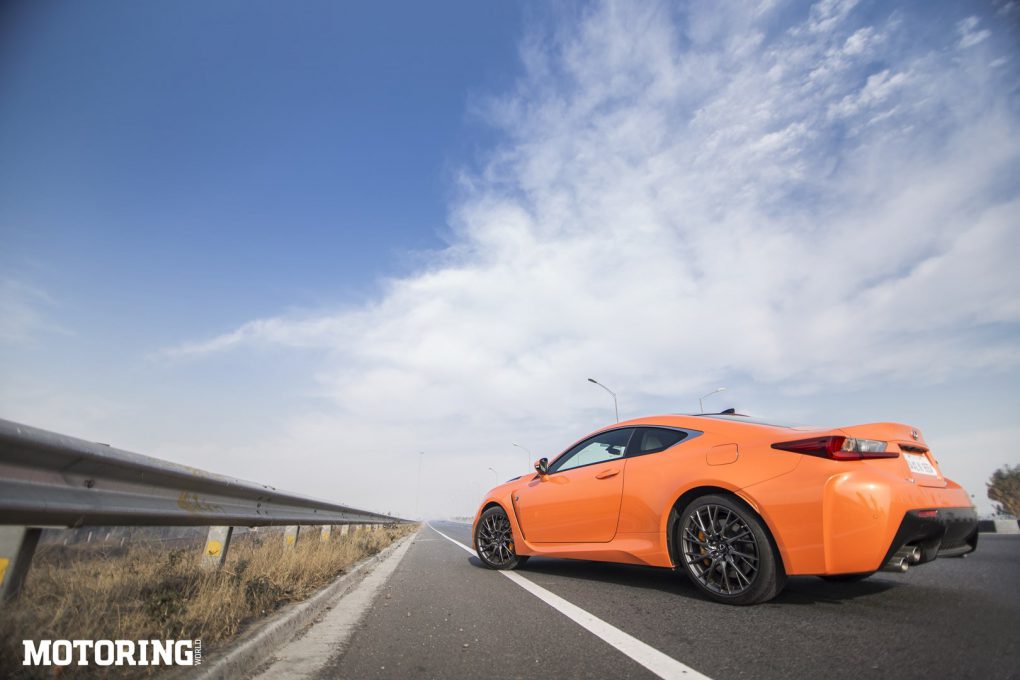 So what's the deal with the RC F, then? Based on the time I had with it, it's abundantly clear to me that this beautiful machine from Lexus isn't an out and out sports car. You'd be daft to treat it as such, really. On the one hand, it has that brilliant V8 that just goads you into piling on the speed, but on the other you have everything else around you, like that gearbox and the steering, that just don't allow silly speeds around bends and curves. They do, but you need to be a driver of a very high calibre to be able to make it through to the other side. That's the scary bit. Think not of the RC F, then, as a machine to entertain your demands for speed, but as a machine that'll do well as a sort of GT car, limited as it is. I can't even begin to explain just how much fun it was while I was in the cabin, but it's the sort of fun that makes you glad you're alive after the experience. In my books, that still counts as fun, but a small poll told me that I was in the minority. The RC F, then, is very good. I certainly loved it. Just make sure you're insured before putting the money down on one of these…
PHOTOS Harshit Gupta
AUTODATA
Lexus RC-F Coupe
POWERTRAIN
Displacement: 4969cc, V8, turbopetrol
Max power: 461 bhp@ 7100 rpm
Max torque: 53.7 kgm@4800-5600 rpm
Transmission: 8-speed, auto
TYRES
F/R: 255/35 R19 / 275/35 R19
DIMENSIONS
L/W/H (mm): 4704/1844/1389
Wheelbase: 2731 mm
Ground clearance: 120 mm
Kerb weight: 1795 kg
Fuel capacity: 66 litres
PRICE: Rs 2.34 crore (ex-showroom, Delhi)
[This story was originally published in our February 2019 issue]